Sew an easy DIY Olivia costume with this easy tutorial. Your little reader will love this cute pig costume.
This original costume tutorial was written by Kara from Mine for the Making. Kara originally made this costume for her daughter in 2012.
Are you familiar with the adorable children's book, "Olivia"?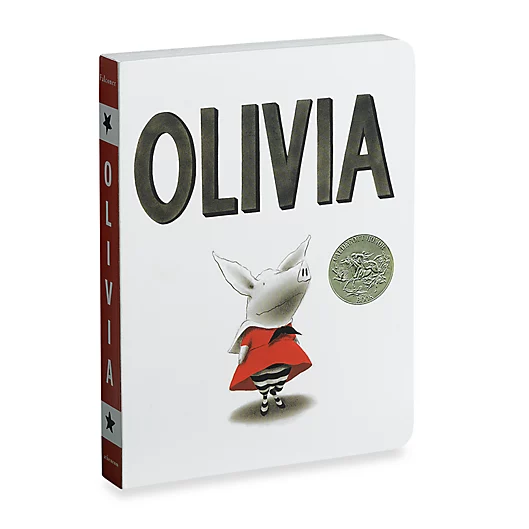 Olivia is a character from children's literature and she even has her own show on Nick Jr. Olivia is adventurous, unique, loud, fun, silly, imaginative, creative little pig… In her series of books Olivia takes on many different adventures. This cute little costume is Ballet Olivia.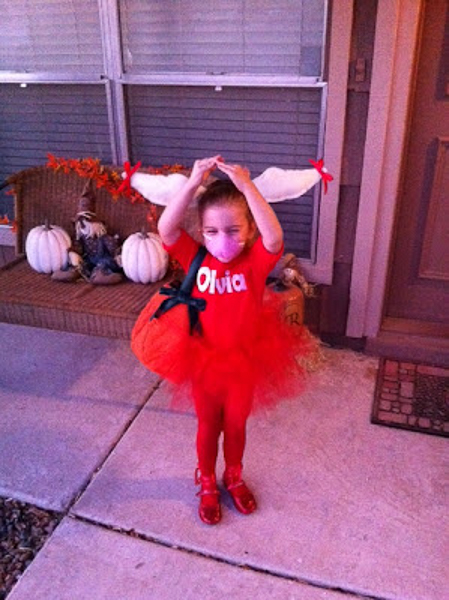 If you love this cute Olivia costume check out this adorable Piglet Costume Tutorial and Free Pattern.
Supplies
Ears: felt, pipe cleaner, headband, red bows, stuffing, hot glue and glue gun.
Shirt: red shirt, freezer paper and white fabric paint.
Tutu: Red tulle, 1-inch elastic.
Shoes: Use red shoes or spray paint an old pair, red ribbon.
Make Ears
I made the ears using felt. I added a pipe cleaner to the inside to keep the form and then a bit of stuffing. I added the red bows and secured the ears to the headband. No sewing…hot glue.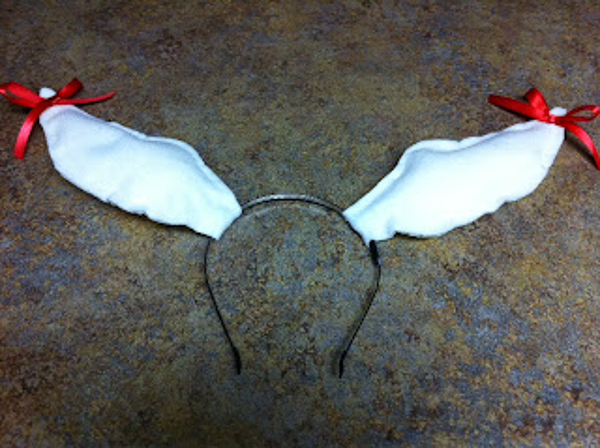 Make Shirt
I bought the red shirt for under $4 at Walmart and added OLIVIA with a freezer paper stencil and white fabric paint. (I also added silver glitter paint to the letters)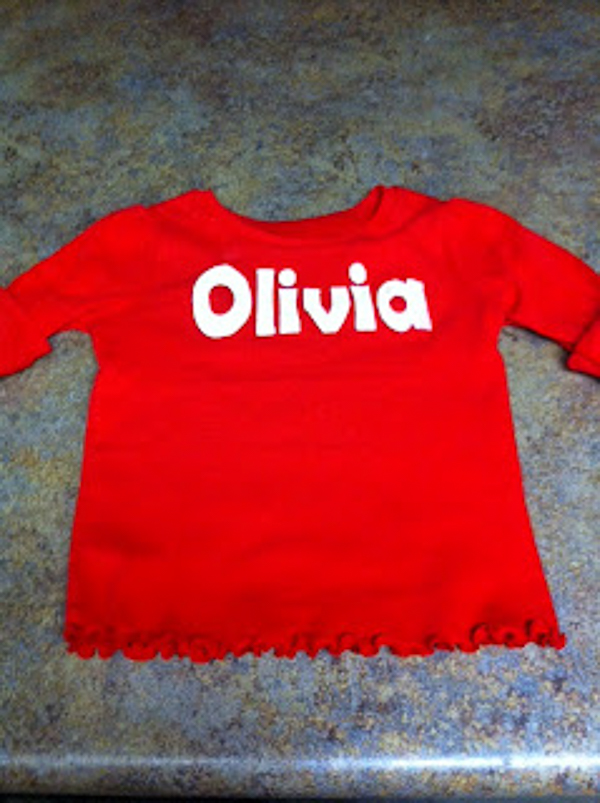 Tutu
I made the tutu with red ribbon and tulle. Very simple. Again, no sewing. Just cutting and tying just like in this Peacock Tutu.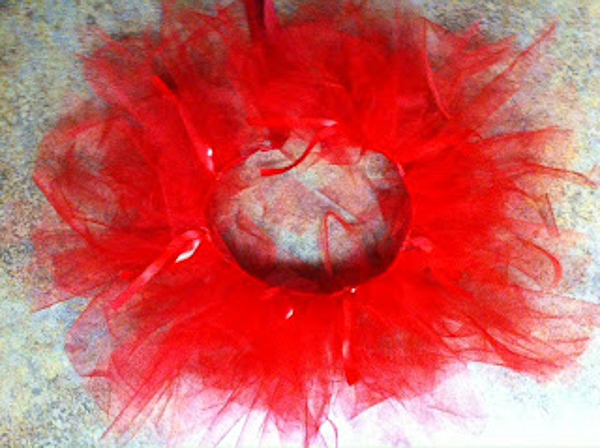 Don't miss the cutest little costume ever! This DIY Peacock Tutu is easy to make and will impress everyone.
Ballet Shoes
These were old shoes white shoes of my daughter's and I spray painted them red and then I added red glitter with Mod Podge. I sealed the shoes with a clear coat and hot glued ribbon to the inside to lace up the legs.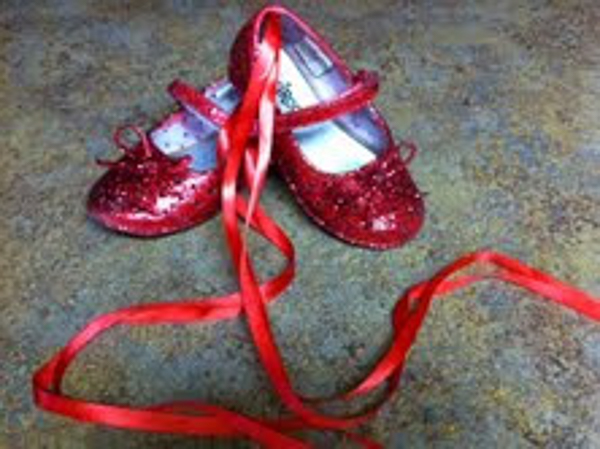 I was going to make her a trick-or-treat bag, but she insisted on taking my old bag. My mom's friend made it for me when I was 5 years old. It's in great shape, so I couldn't argue with her on taking it : )
More Costume Tutorials