Who would have thought that one of the earliest drawings we sketched as kids would become the ultimate Halloween sensation? That's right, the stickman is making waves, and the DIY stick man costume is leading the parade. This isn't just any run-of-the-mill Halloween get-up; it's an homage to the simplest form of human artistry. With DIY stick figure costume instructions, even the least crafty among us can master this look. The allure of the stick man lies in its simplicity and the universal recognition it commands. Whether you're aiming to impress with minimal effort or just scouting for an easy costume idea that stands out, the stickman delivers. So, as the spooky season dawns, why not embrace the minimalist charm of the stick figure and craft your very own DIY marvel? Need more last minute costume ideas? Check out these 75 DIY Costume Tutorials, this DIY Ninja Costume or these Last Minute Costumes to Buy.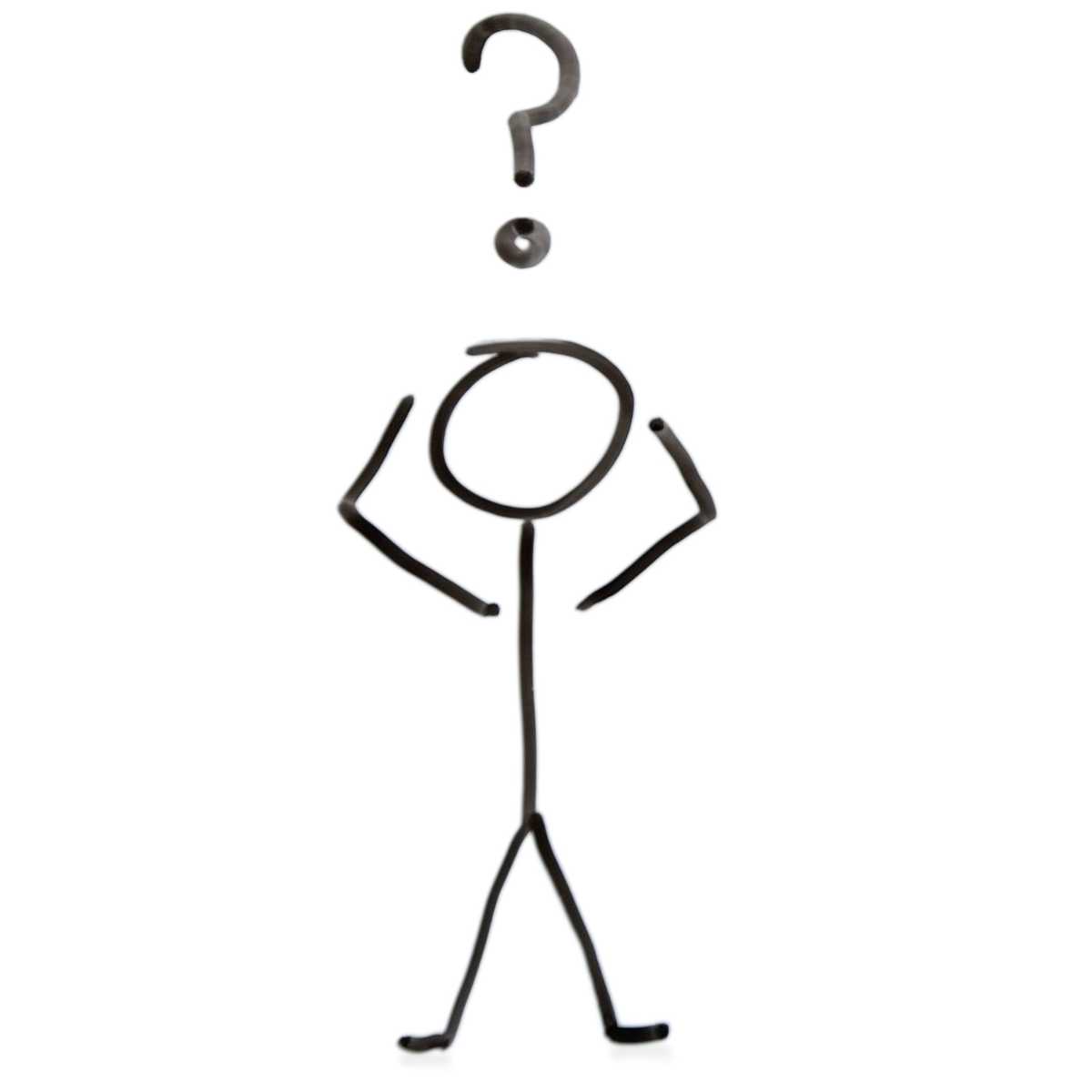 Materials: Everything You Need for Your Stick Man Debut
Crafting your own DIY stick man costume doesn't require an endless list of supplies. In fact, it's probably one of the easiest and most budget-friendly costumes to put together. Here's what you'll need to create the iconic stickman look:
White Clothing Set: A simple white t-shirt paired with white pants or leggings will be the canvas for your stick figure.
Black Electrical or Duct Tape: This will be used to craft the stick figure on your white clothing. It's easily adjustable, durable, and won't leave a sticky residue.
White Poster Board or Foam Board: Essential for the stick figure's face. You'll cut out a circle to wear as a mask.
Black Marker or Paint: To draw the facial features on your stick face.
Elastic Band or String: To securely attach the face mask without any discomfort.
Optional Glow Sticks: If you want to add a glowing effect to your costume, especially if you're going trick-or-treating in the dark.
With these materials on hand, you're well on your way to becoming the talk of the town this Halloween. So, ready to dive into the DIY stick figure costume instructions? Let's get started!
Assembling the Basic Framework: Bringing Your Stick Figure to Life
Creating the basic structure of your stickman ensemble is a breeze. Just follow these steps, and in no time, you'll be staring at a recognizable stick figure reflection in the mirror:
Prepping the Outfit:

Start with your white clothing set laid flat on a surface. This will allow you to visualize and place the tape in the correct stickman form.

Crafting the Torso:

Take a length of the black electrical or duct tape and run it vertically down the middle of your t-shirt, starting from the neckline and ending at the bottom hem. This forms the spine of your stick figure.

Designing the Limbs:

For the arms: Begin from the shoulder and run a straight line of tape down each arm of the t-shirt to the sleeve's end.
For the legs: From the top of your pants or leggings, place a tape line running down the outside of each leg, stopping at the ankles.

Creating a Stickman Head:

Using a bowl or plate as a template, trace a circle on the white poster or foam board.
Cut out the circle carefully. This will serve as the face of your stickman.
With your black marker or paint, draw a pair of eyes and a smile (or any expression you fancy) on the foam board circle.

Attaching the Head:

Pierce two small holes on opposite sides of the face.
Thread the elastic band or string through the holes, creating a headband. This will allow you to wear the stick face as a mask. Make sure to adjust the length to fit comfortably around your head.

Optional – Glowing Effect:

If you've chosen to add glow sticks for an illuminated touch, activate and secure them over your tape lines using clear tape.
There you have it! Your easy DIY stick figure costume is complete and ready for Halloween night festivities. Whether you're parading around the neighborhood or showcasing your fun costume idea at a party, your unique stickman attire is bound to be a hit!
Lighting Up the Night with LEDs: Glowing Like a Star!
Who says stick figures can't shine? Adding a "glow in the dark" touch to your stick figure costume not only makes it visually striking but also ensures you're the highlight of any Halloween event. It's a fantastic upgrade from the basic DIY stick figure costume, and here's how you can achieve this glowing marvel:
Choose Your LEDs: Start by selecting LED strip lights or individual LED lights that are battery-operated for convenience. The color is up to you, though a classic white or vibrant blue can be especially eye-catching.
Mapping the Glow: Lay out your costume and plan where you'd like the LEDs to be placed. Ideally, this would be along the tape lines of your stick figure, making your entire figure illuminate.
Securing the LEDs: Attach the LED strips or lights onto your costume. Most come with adhesive backings. If not, using clear tape or small safety pins works perfectly. Ensure they are fixed well, so they don't shift as you move.
Battery Pack Placement: Most battery-operated LEDs come with a small battery pack. This can be discreetly placed in a pocket or secured inside the clothing, ensuring wires are neatly tucked away.
Glow Test: Once everything is attached, turn on the LEDs and check the glowing effect. Adjust the placement if needed.
Safety First: Remember to avoid placing lights near flammable materials and always turn them off when not in use.
Your stick figure costume has just gone from fun to fabulous! This fun costume idea is not just visually pleasing but also adds an element of safety if you're out and about in the dark. With this glowing upgrade, your DIY stick figure costume is sure to make you the luminary of any event!
Tips and Tricks for the Perfect DIY Stick Figure Costume
Ah, the magic lies in the details! As simple as a stick figure costume might seem, a few sneaky tips can elevate your DIY game, ensuring you not only look great but also feel super comfortable. Here's a sprinkle of wizardry for you:
Comfort is Key: Always prioritize comfort. Choose clothing items that fit well and aren't too tight, ensuring you can move around freely. You wouldn't want a stick figure that can't dance, would you?
Opt for Dark Clothing if Using Lights: Using a black or dark-colored outfit as your base will make your stick figure lines pop in the dark, especially if you're adding lights. Otherwise using a lighter, one color outfit is best.
Flexible Materials: For your stick lines, opt for materials that have a bit of flexibility, like duct tape or flexible glow sticks. They'll move better with you and are less likely to tear or snap.
Plan for Weather: If you're in a chilly locale, remember to leave room for layers underneath your costume. Conversely, in warmer areas, ensure your materials are breathable so you don't overheat.
Portable Power: If you're lighting up with LEDs, consider carrying an extra set of batteries. It's always best to be prepared, especially if you're out for the whole night.
Practice Your Pose: A stick figure costume isn't just about the look; it's about the attitude! Practice some fun poses in front of a mirror. Imagine being a stick figure that's just walked out of a drawing. Own it!
Quick Fixes: Carry a small roll of tape or a few safety pins for any quick fixes throughout the night. Whether it's a drooping line or a light that needs re-securing, you'll be ready.
With these handy tips up your sleeve, your DIY stick figure costume is not just going to be a Halloween highlight, but also a testament to your crafty prowess! Go ahead and bask in the awed "oohs" and "aahs" of your admirers.
More Stick Man Tutorials
Are you a visual learner? Check out these photo tutorials for these last minute costumes for Halloween!
Mandy from Sugar Bee Crafts comes up with fun costumes you can make with things you already have! This stick man costume is perfect! How fun would it be to make a whole family of stick men for Halloween? Hop over to Mandy's blog to find out how to make the stick man costume!