It's time to start making silly and scary food for all the little Halloween fanatics! I've found some super cute, some silly and some gross foods kids should love! There's a good mix of healthy and sweet. Something for everyone! These silly Halloween treats and meals will get your creative ideas flowing!

These spooky Halloween Graveyard Brownies are an easy Halloween treat to make. They're fun for kids and adults! These are tasty and cute! A tombstone never tasted so good.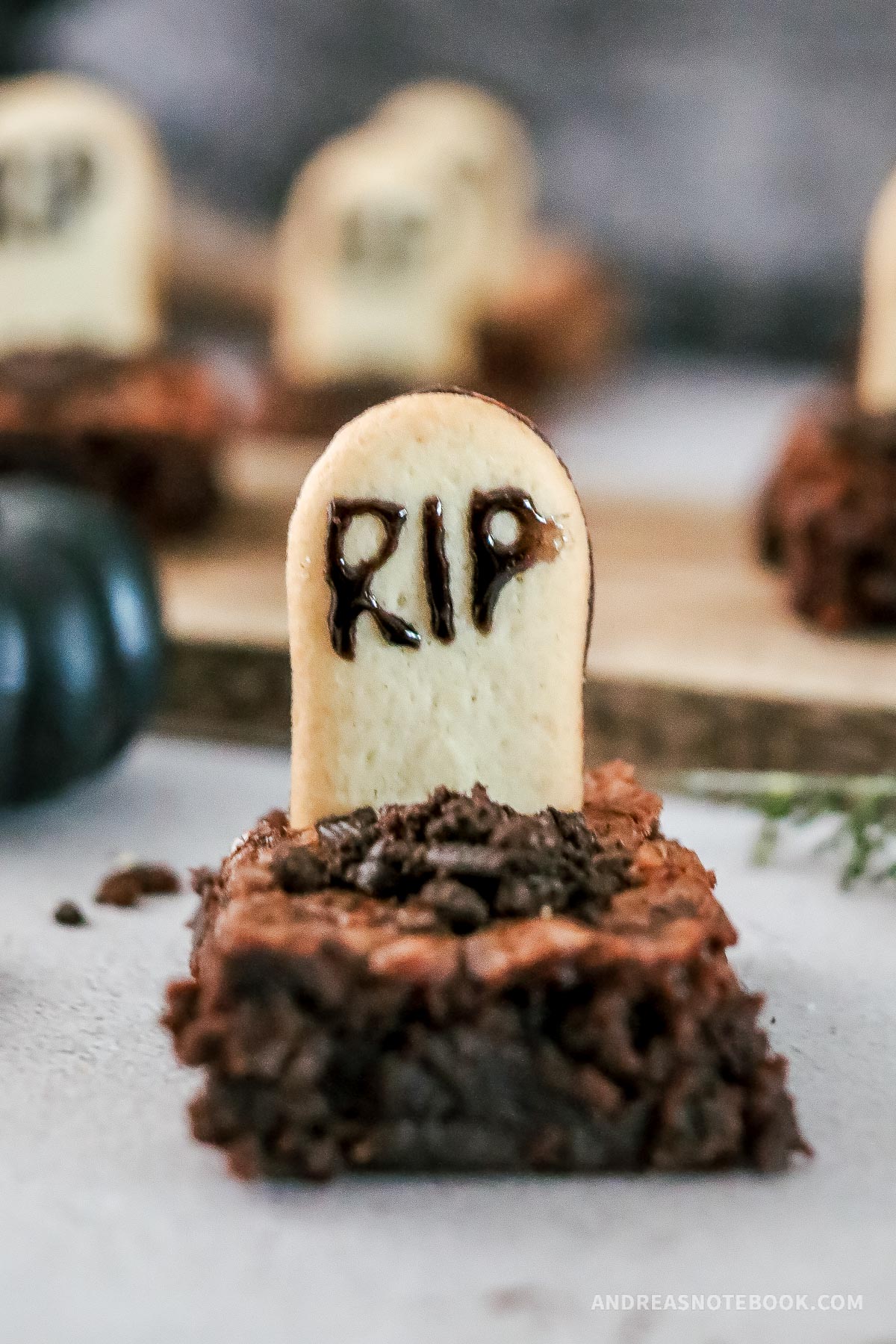 Adorable Silly Monster Apples are a healthy and fun halloween treat. Made with apples, strawberries, sunflower seeds, peanut butter and candy eyes. You could also use little pretzels and pieces instead of seeds.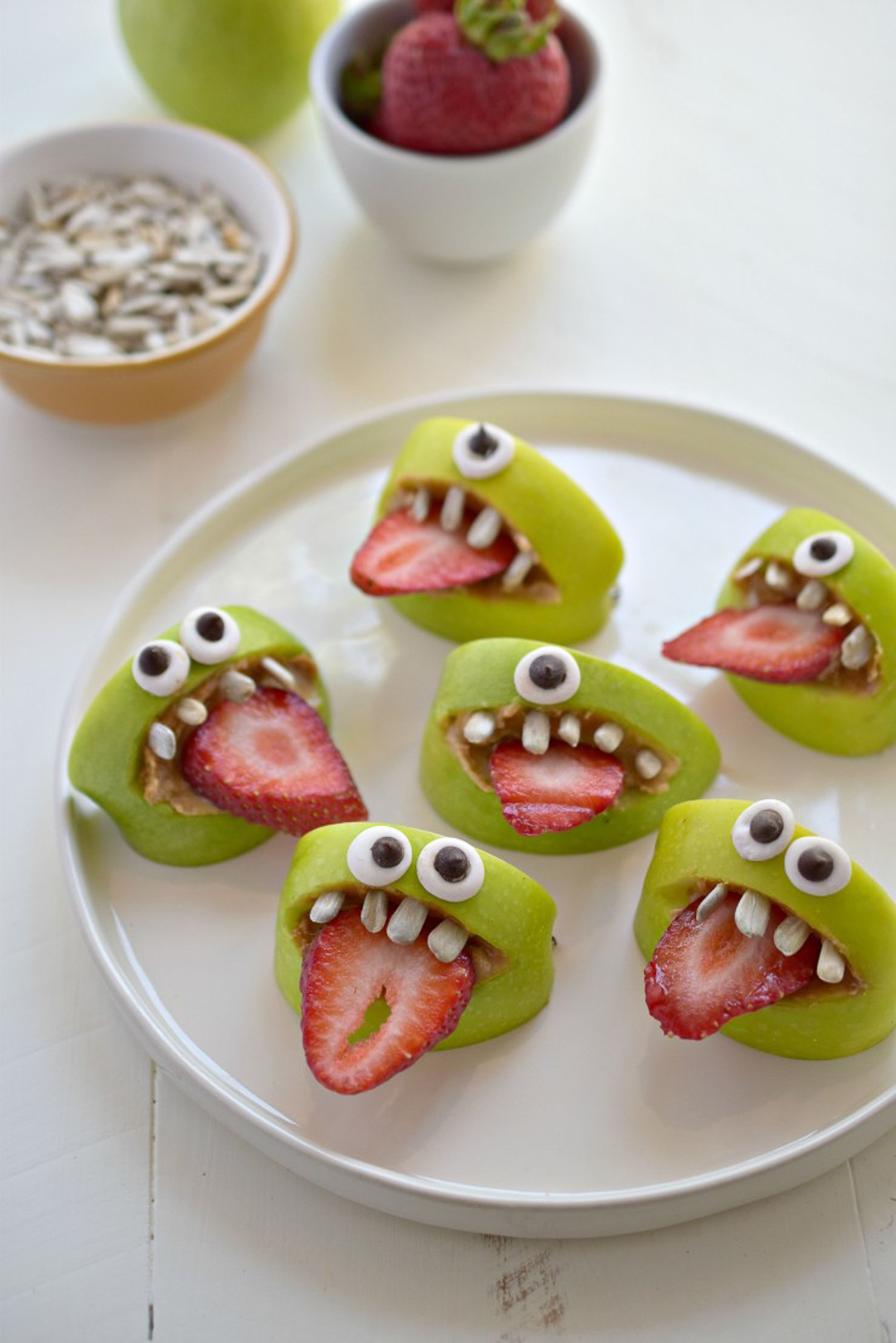 These are the cutest Cheese Monsters treats I've ever seen! I love that they're healthy snacks.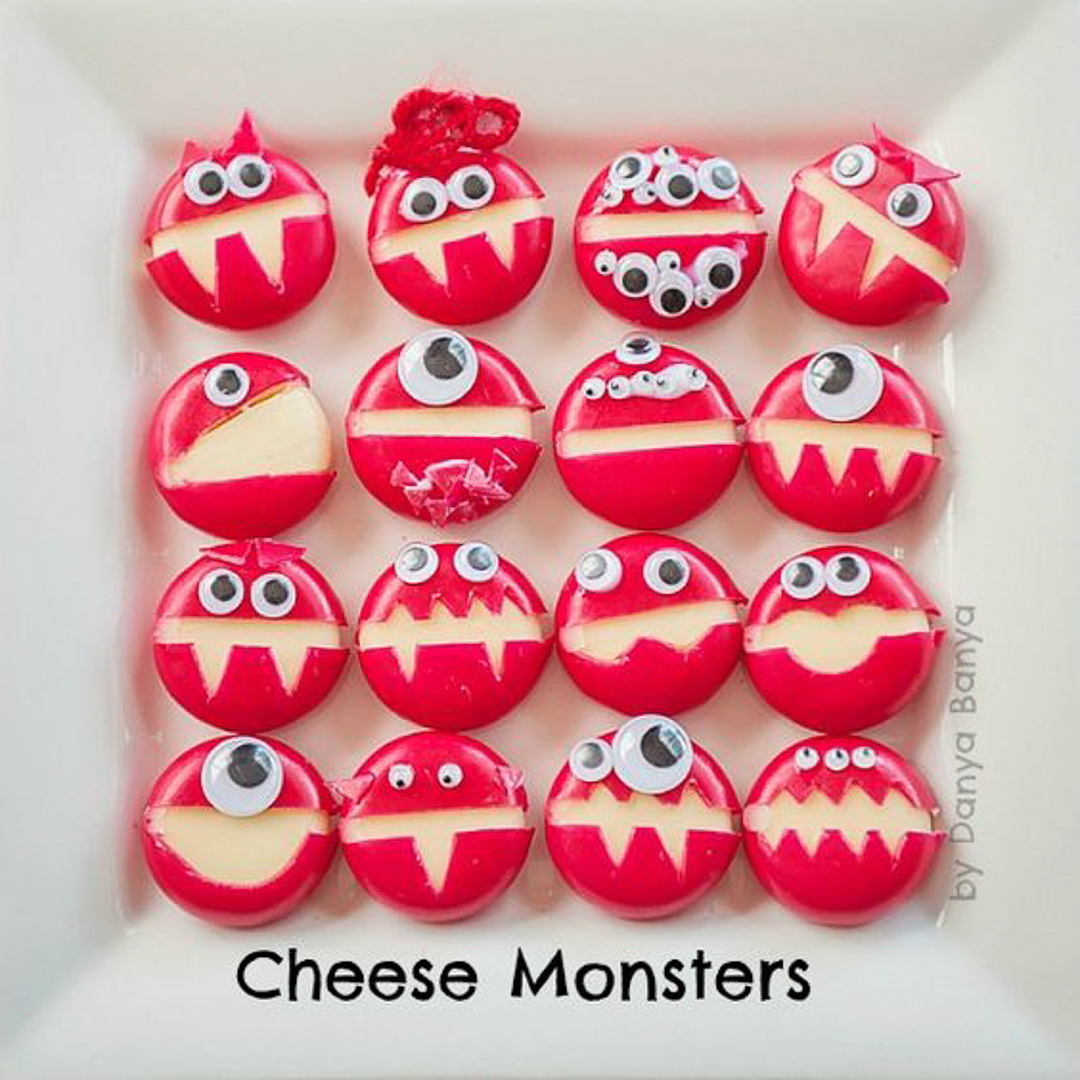 These Monster Cupcakes are simple and sill halloween cupcakes. The candy eyes make a huge impact.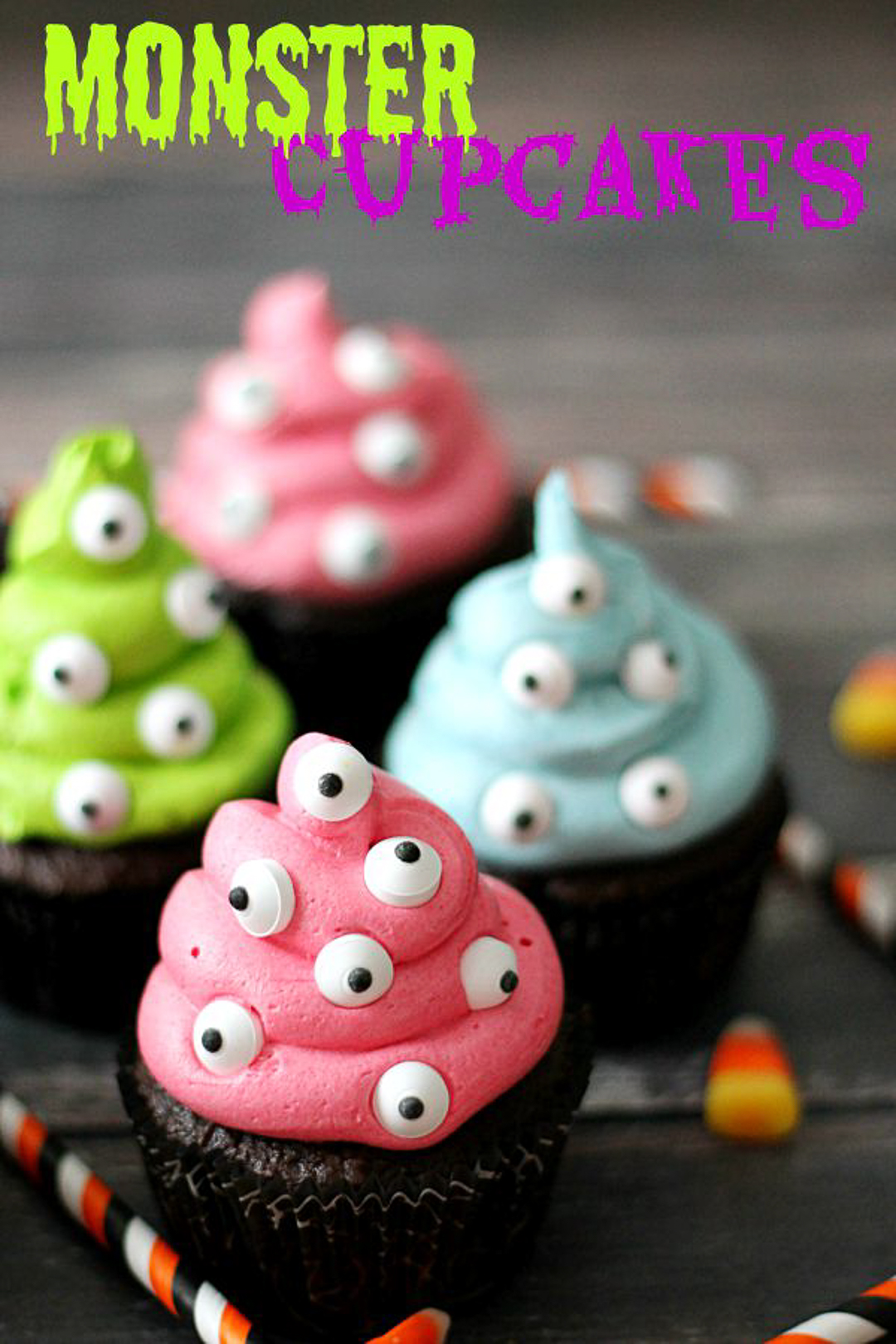 Pizza Mummy Bites are a nice, non-sugar, halloween food. Mummy pizza bites make a great Halloween lunch or Halloween dinner. Dip them in some marinara.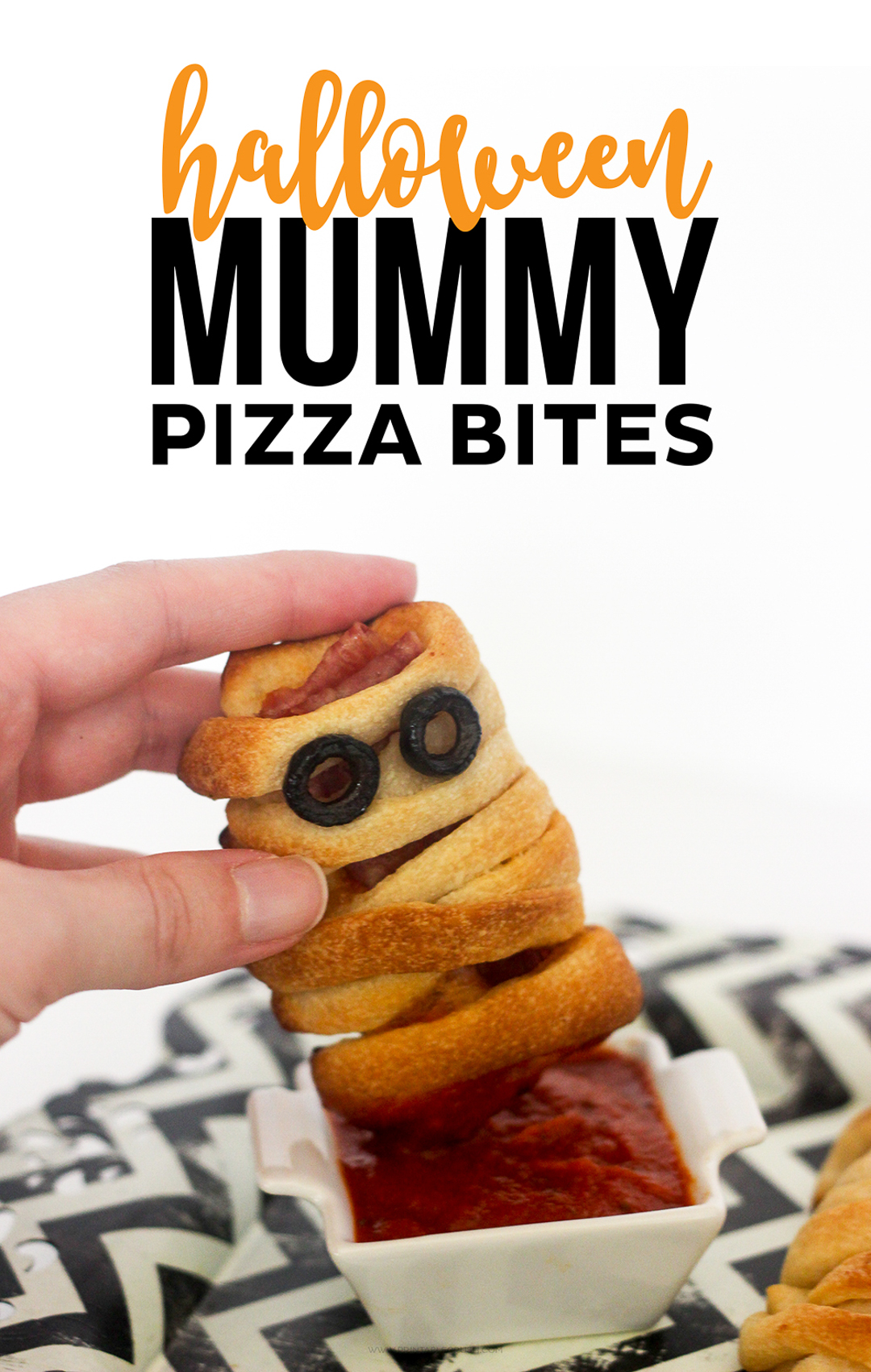 Halloween Bundt Cake Recipe is as colorful as possible. It's full of halloween colors and halloween sprinkles without being spooky or scary.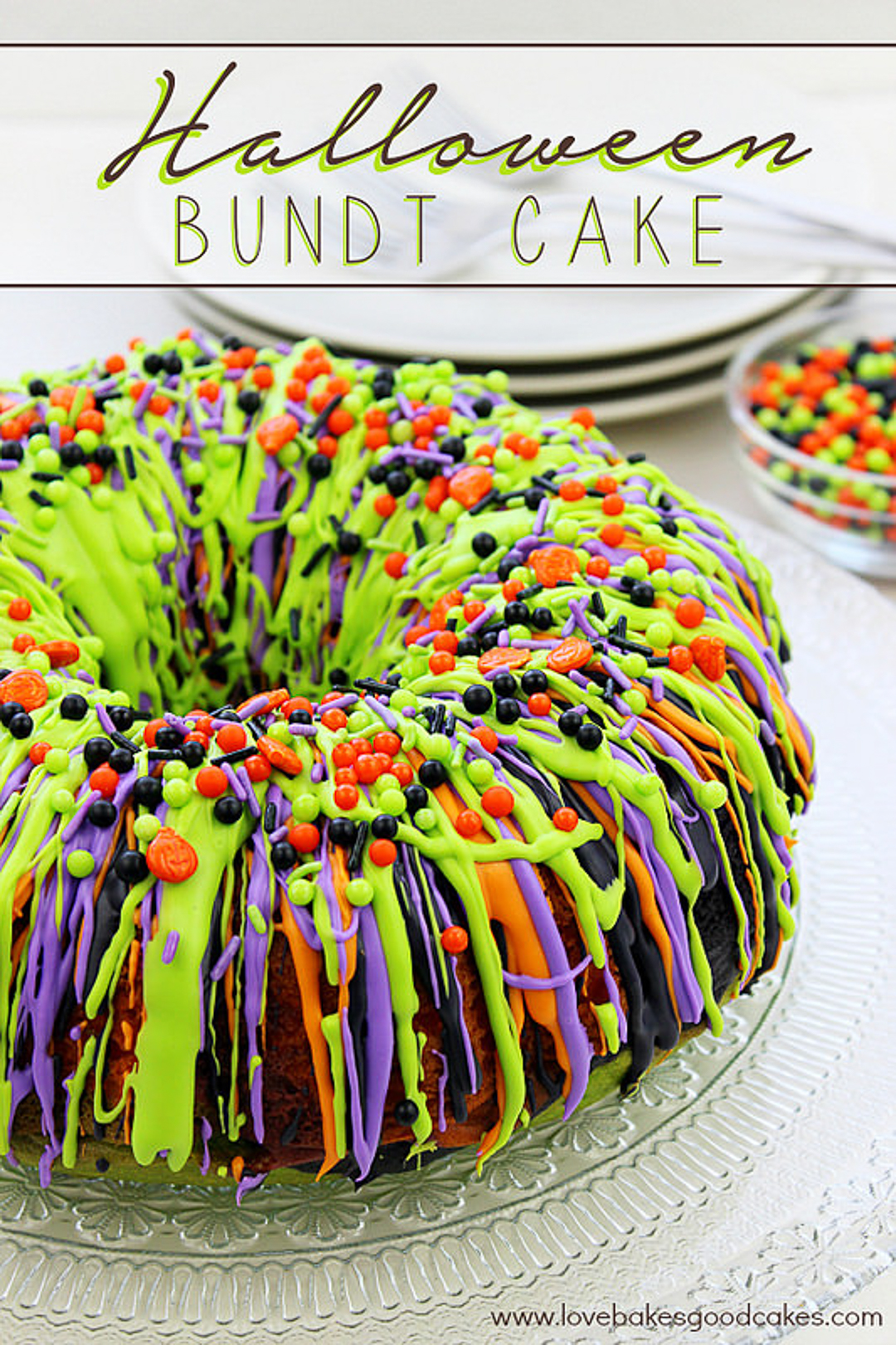 A Monster Cookie Bar on a stick is perfect for a school halloween party. Let kids decorate monster sugar cookies the way they want before they taste it!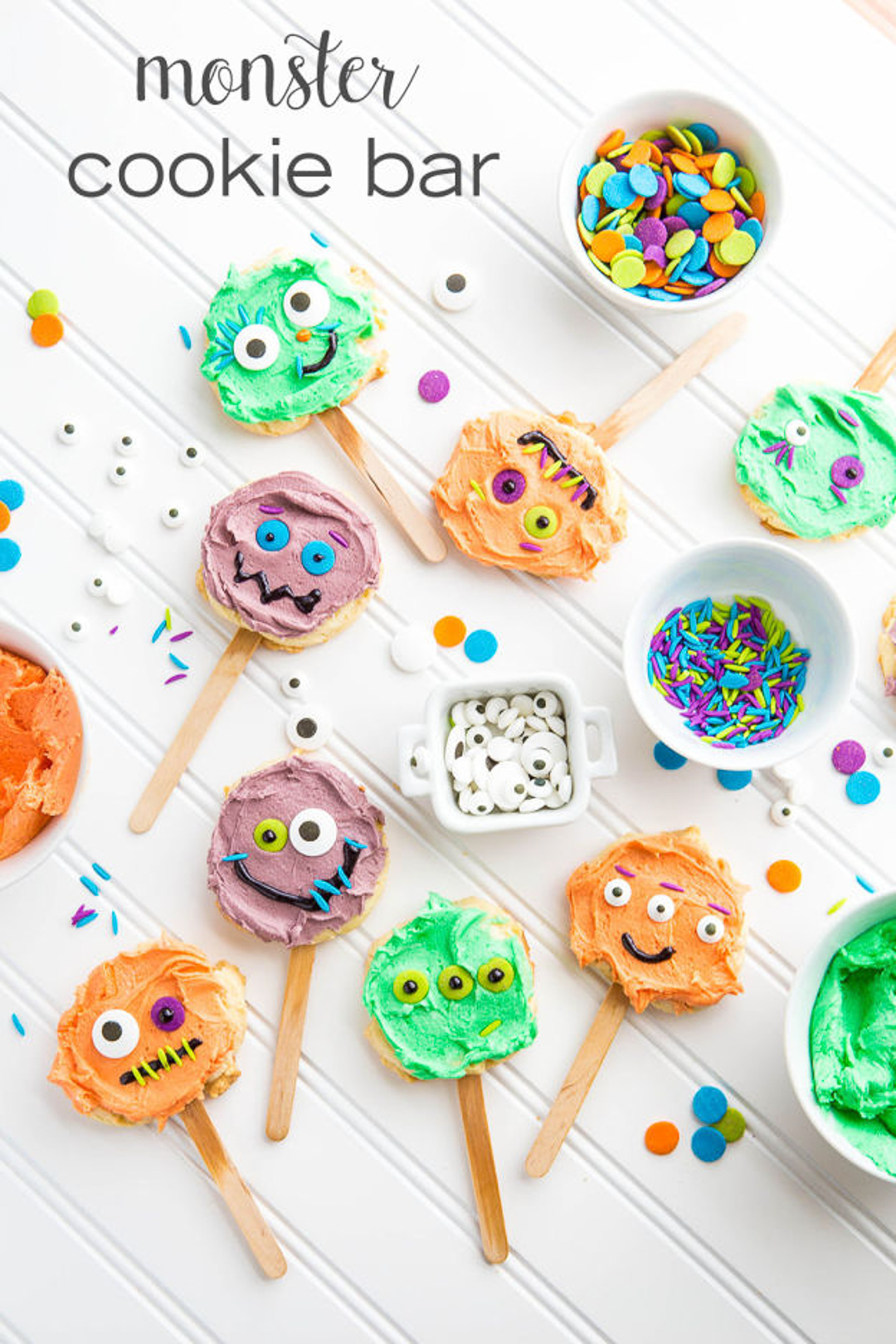 Halloween Spaghetti is a great halloween dinner idea. Those died purple noodles are very creepy!

Dark Toffee Apples are very creepy. Shiny and black, these toffee apples look like poisoned apples. These look amazing! I'm sure kids would flip for these! Candy apples and caramel apples are a traditional halloween treat for a reason. They're tasty and fun.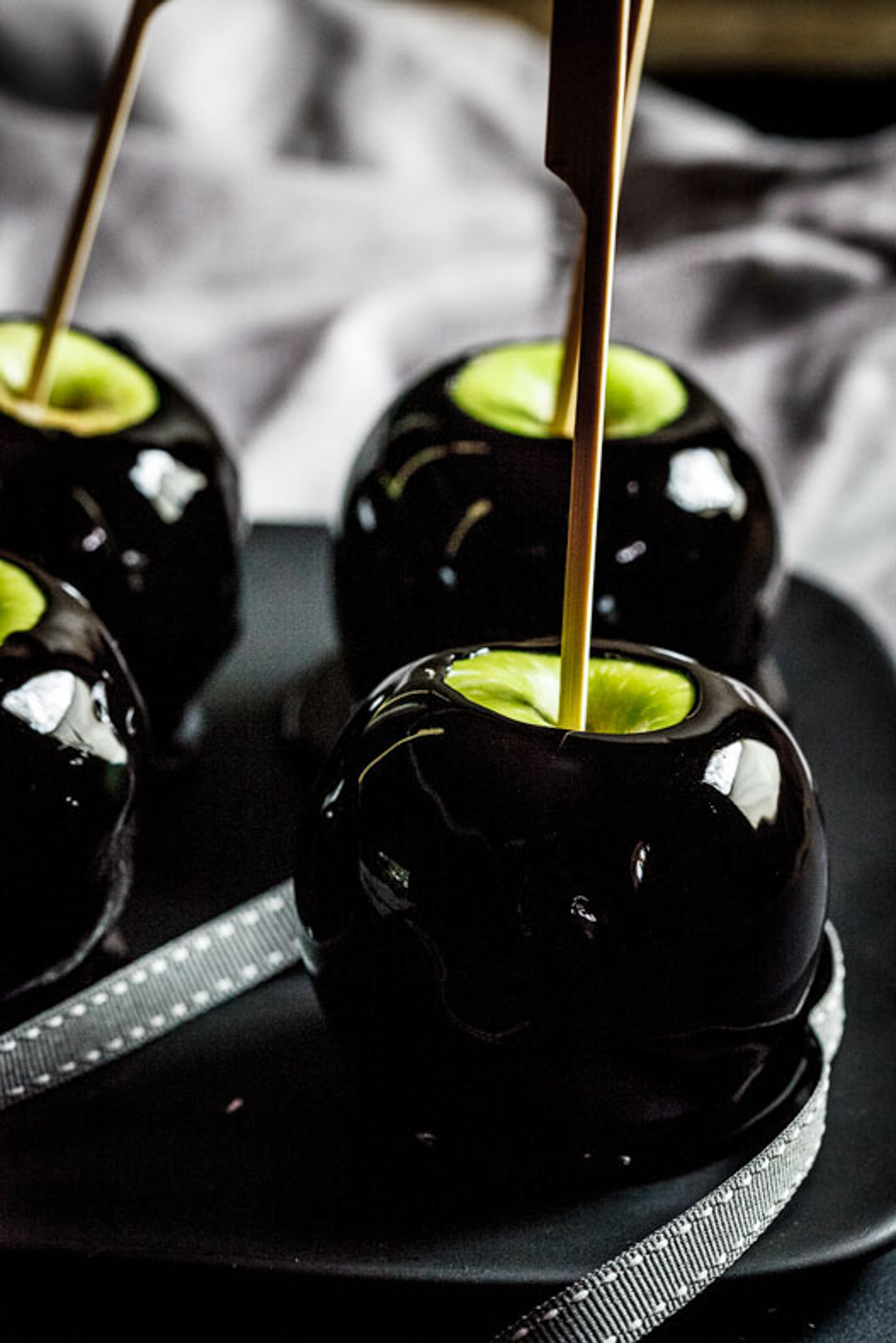 Hot Halloween Coco is perfect for the cool fall mornings! Aren't those little faces cute?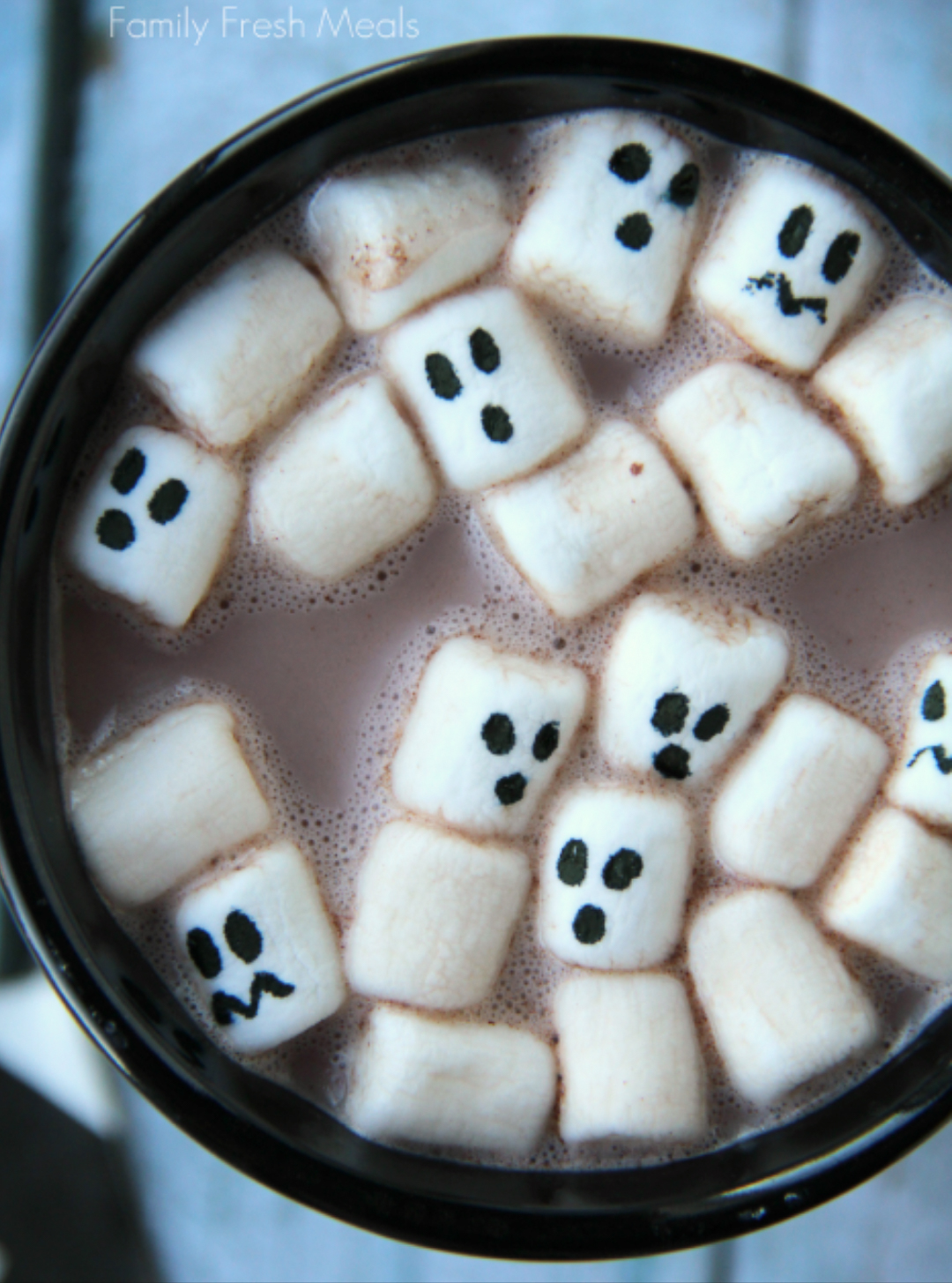 White chocolate covered Strawberry Ghost treats are fun and easy. Melted white chocolate and mini chocolate chips are all you need, along with your strawberries. Chocolate covered halloween strawberry ghosts couldn't be cuter.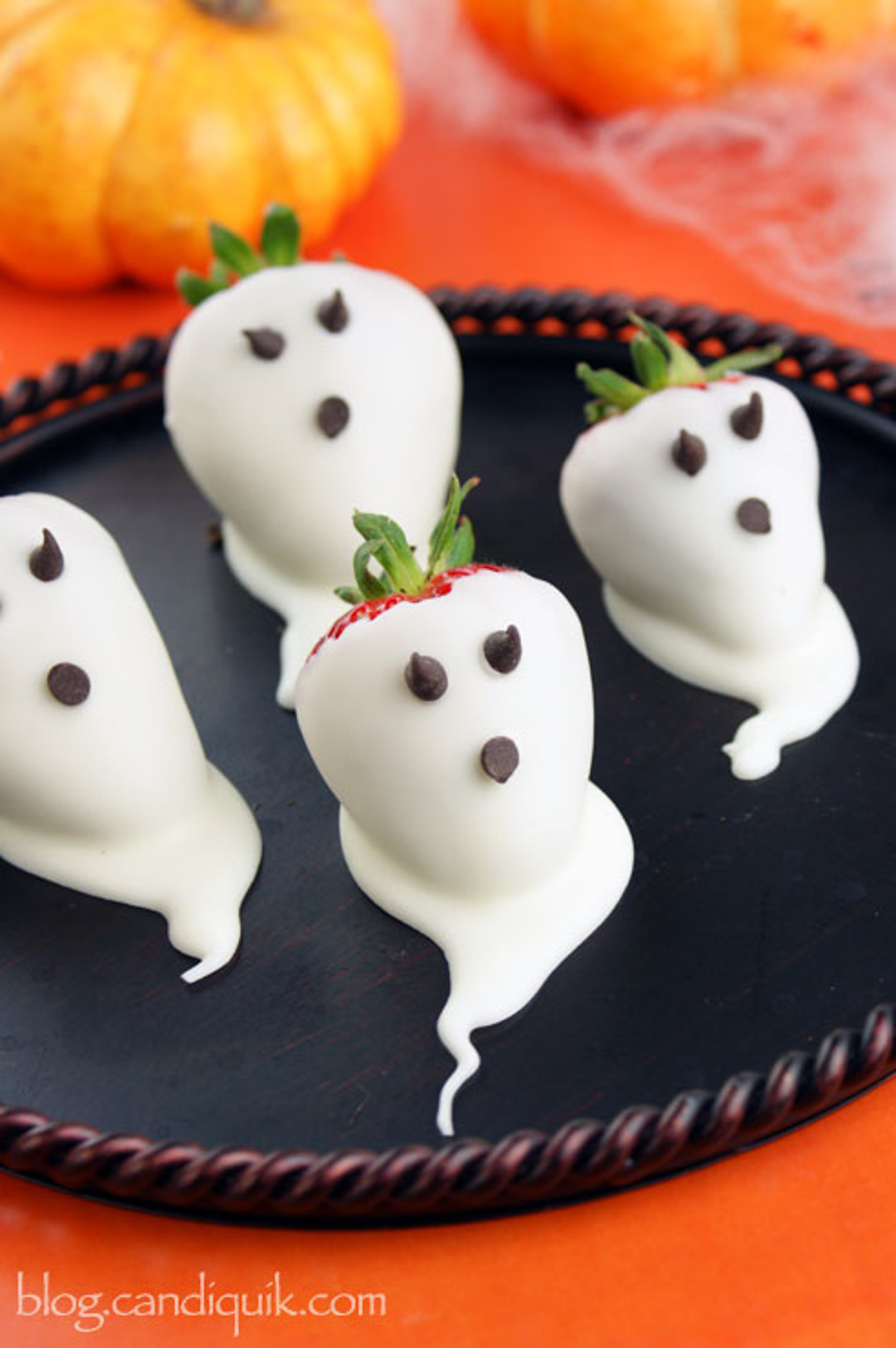 Easy Gooey Monster Eye Cookies are quick, colorful and perfect for toddler hands. These little monsters will delight your little monsters. Loving the vibrant colors!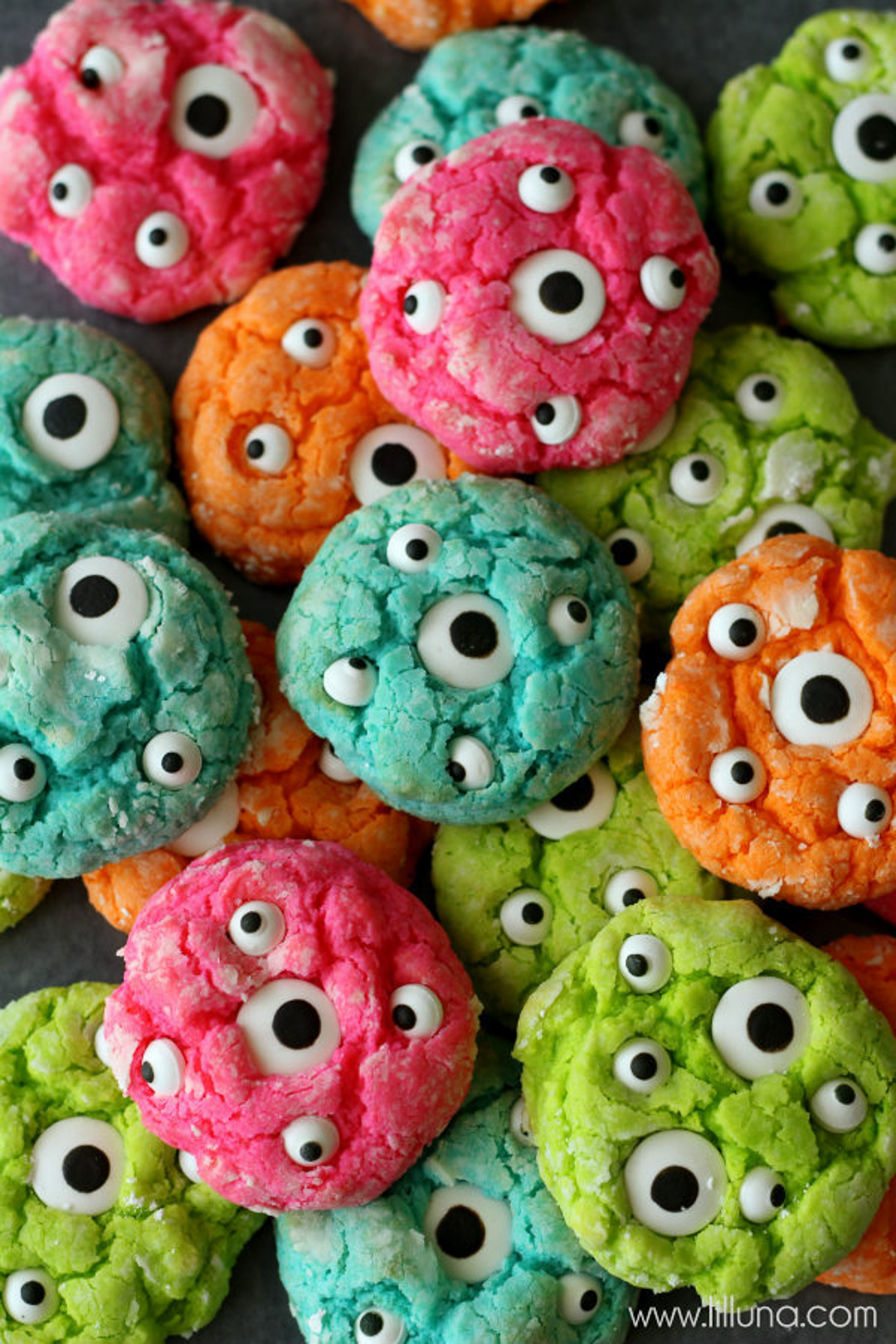 Pumpkin Cheesecake Truffle Mummies are a wonderful halloween treat for adults. If kids don't appreciate a pumpkin cheesecake truffle, adults surely will. The mummy truffles would be perfect to bring to an office halloween party. Pumpkin, cheesecake, mummies... what's not to love??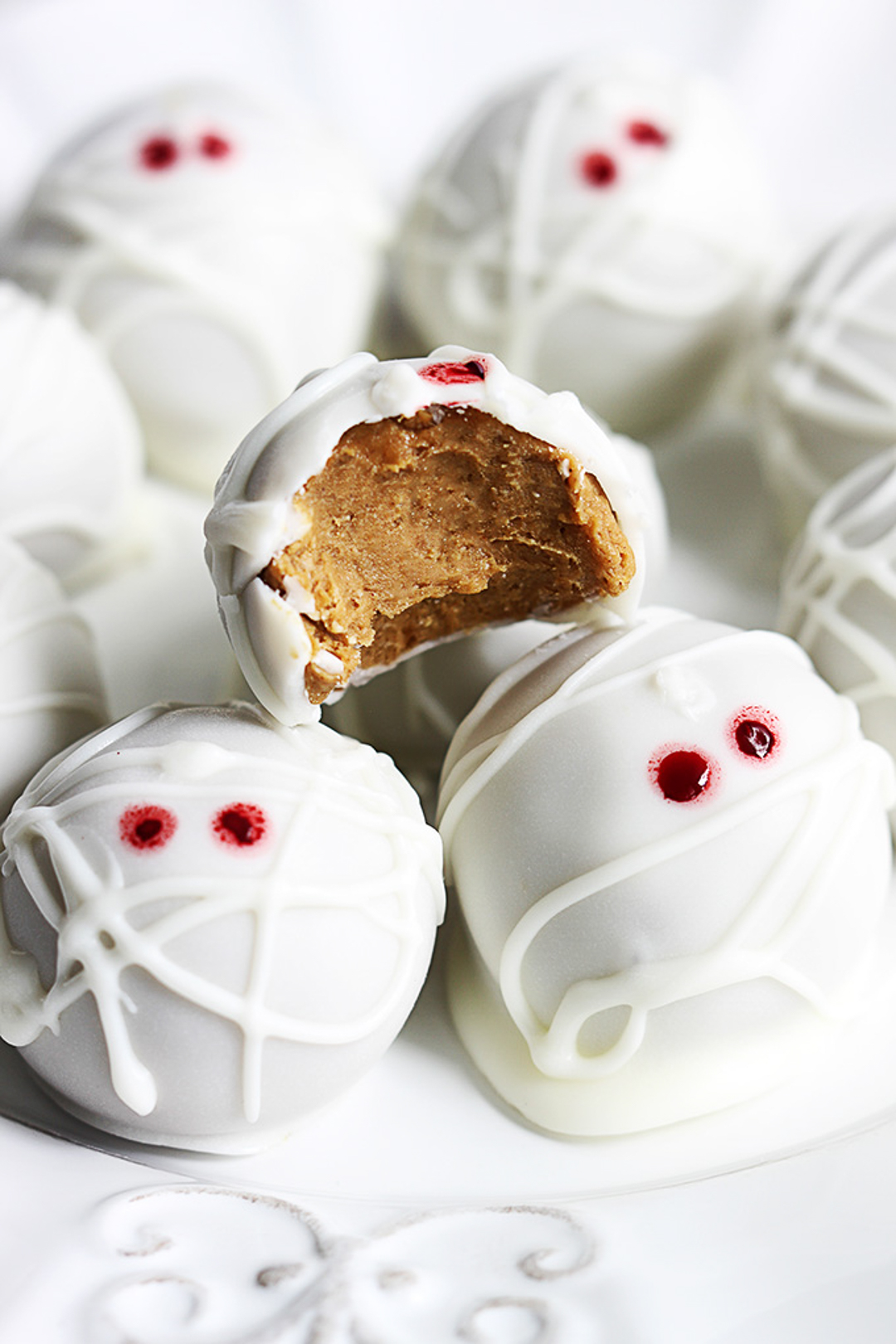 If you love pumpkin desserts, try this pumpkin cake or pumpkin pecan pancakes.
Halloween Spider Cookies are like traditional peanut butter blossoms but with peanut butter cups, some spider legs and candy eyes. Love this Halloween twist on a classic cookie!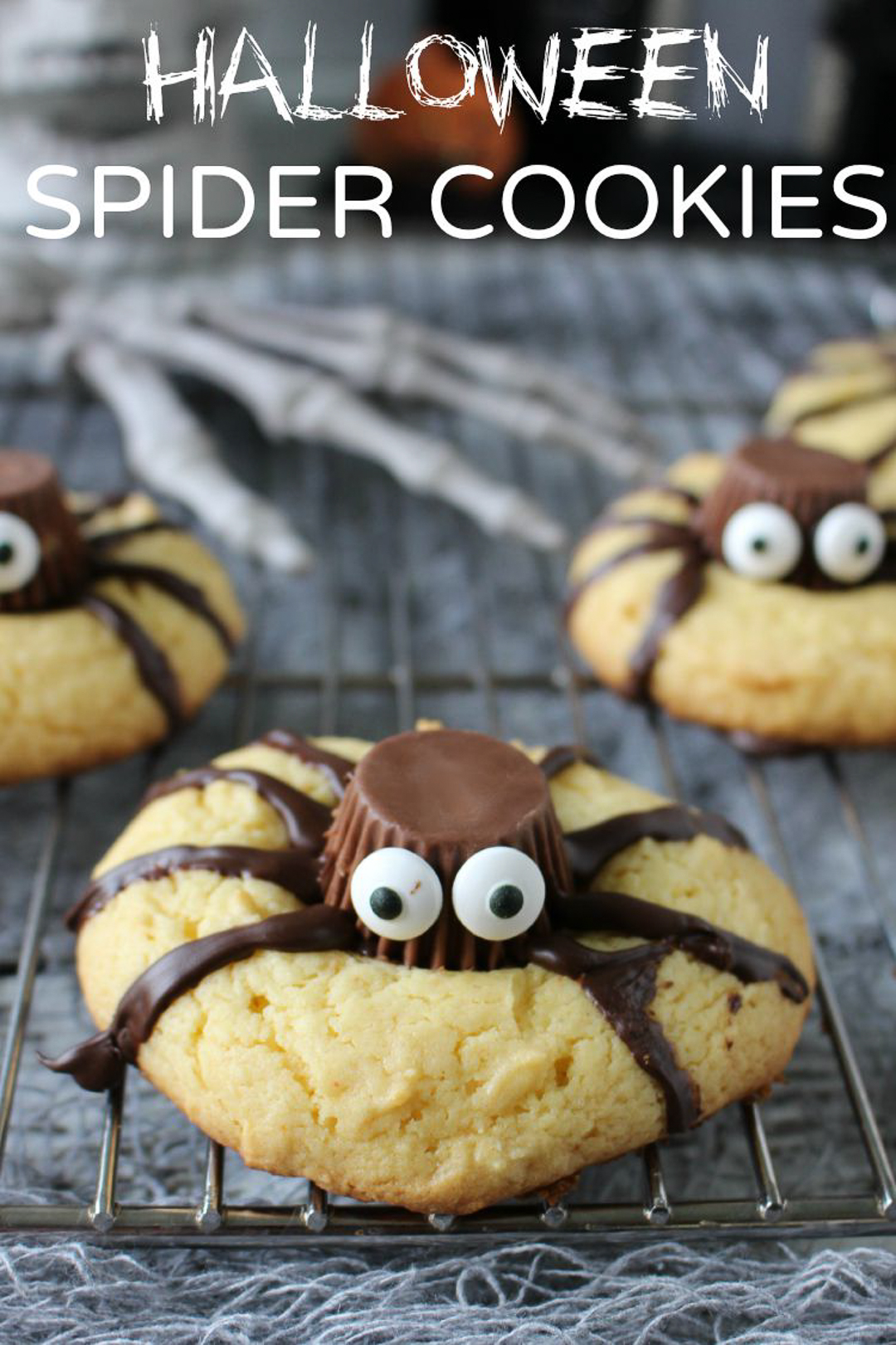 A mummy jalapeno popper is a yummy halloween appetizer recipe with candy eyeballs.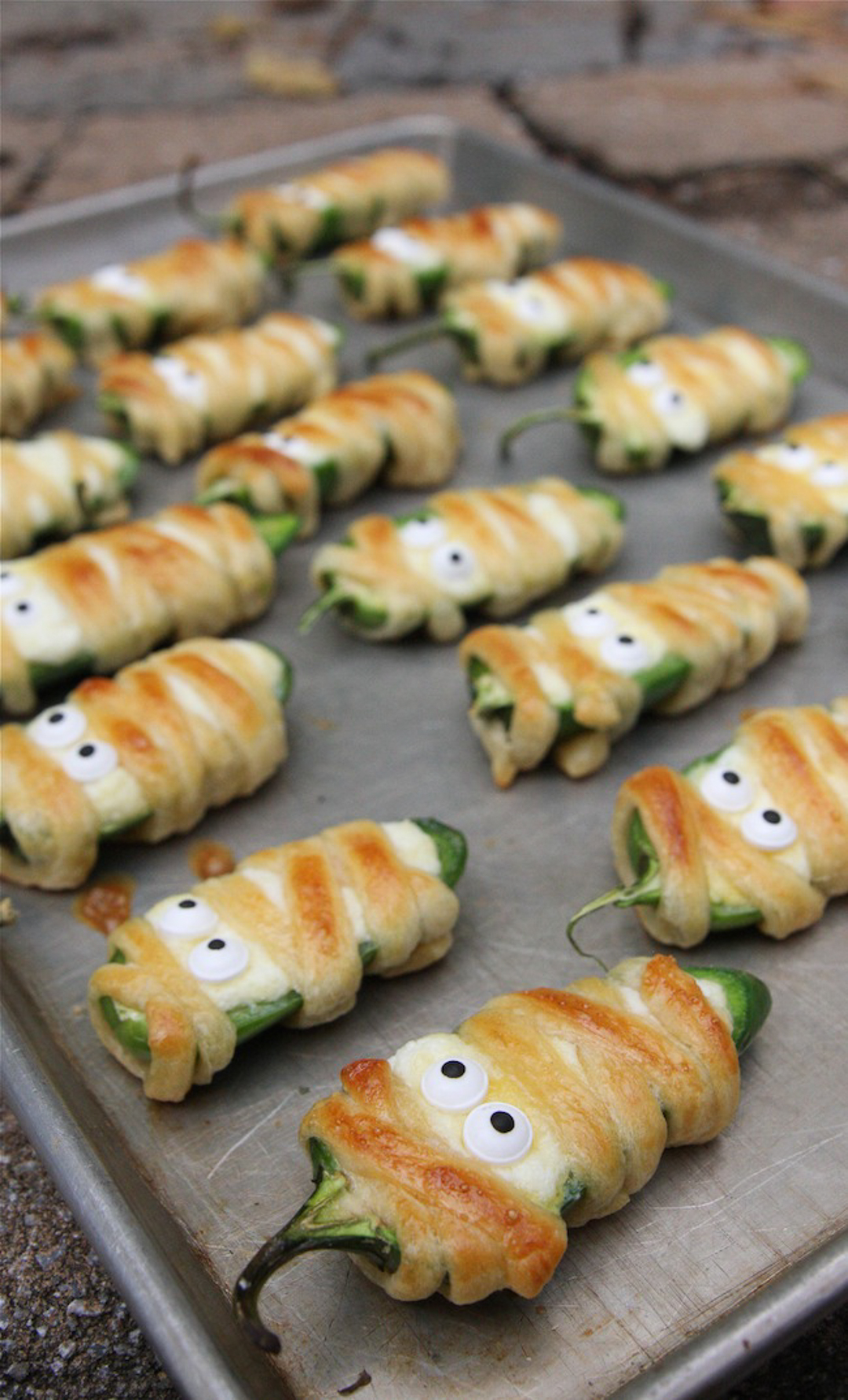 An Oreo Spider Cake is the right combination of silly and creepy. Turn a basic cake into an easy Halloween cake with some oreos and frosting!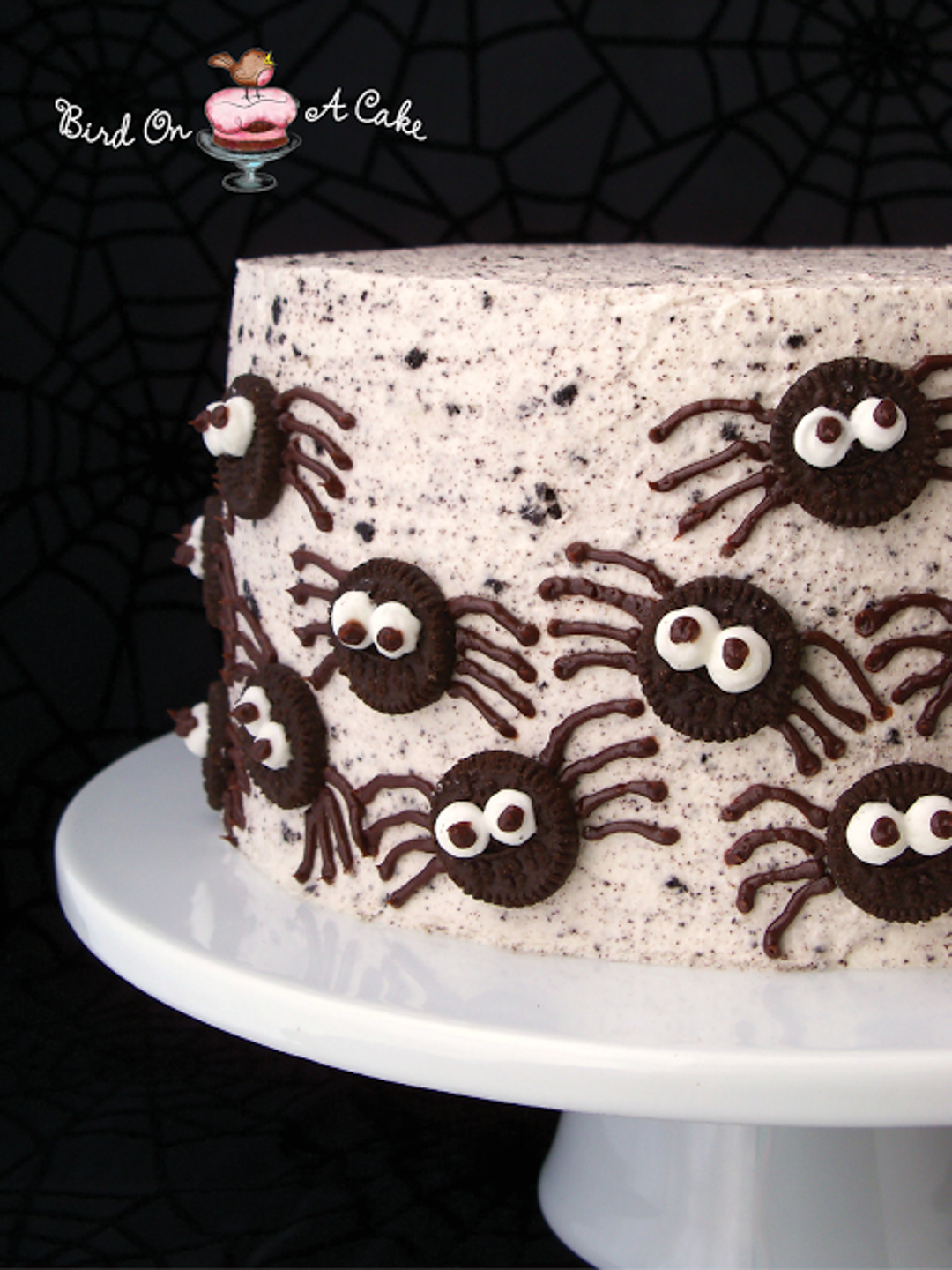 Pumpkin Dirt Pudding Graves are a no bake Halloween dessert. They are made with chocolate pudding and oreos with some Milano tombstones. Great for warm weather. Top with halloween candy body parts or gummy worms.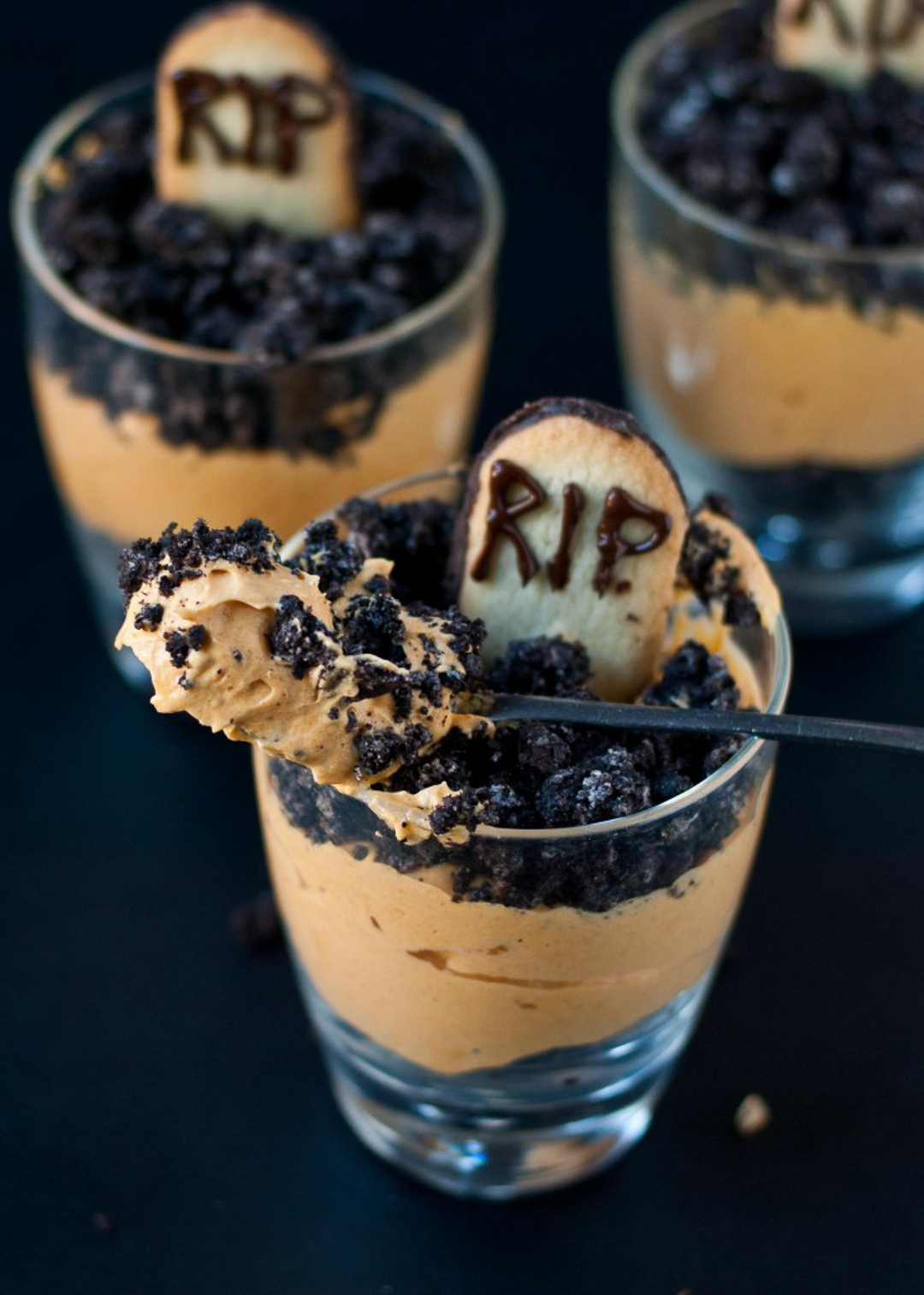 Fingers in a Bun will scare the little ones! It's a gross halloween recipe that kids love. Perfect for kids who love gross things.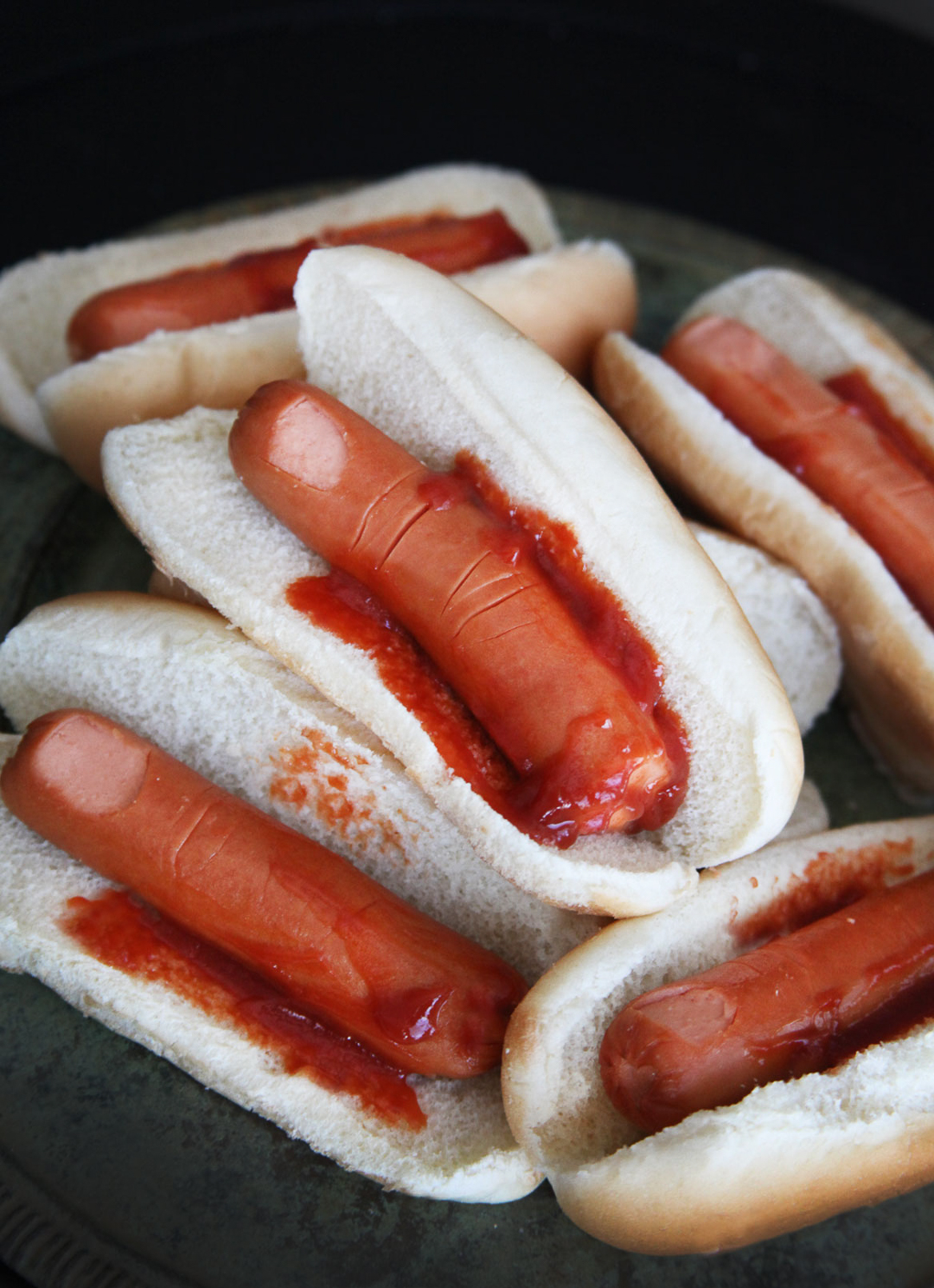 Ghost Meringues are the silliest halloween treat. Made from meringue, these scary ghosts make a big impact.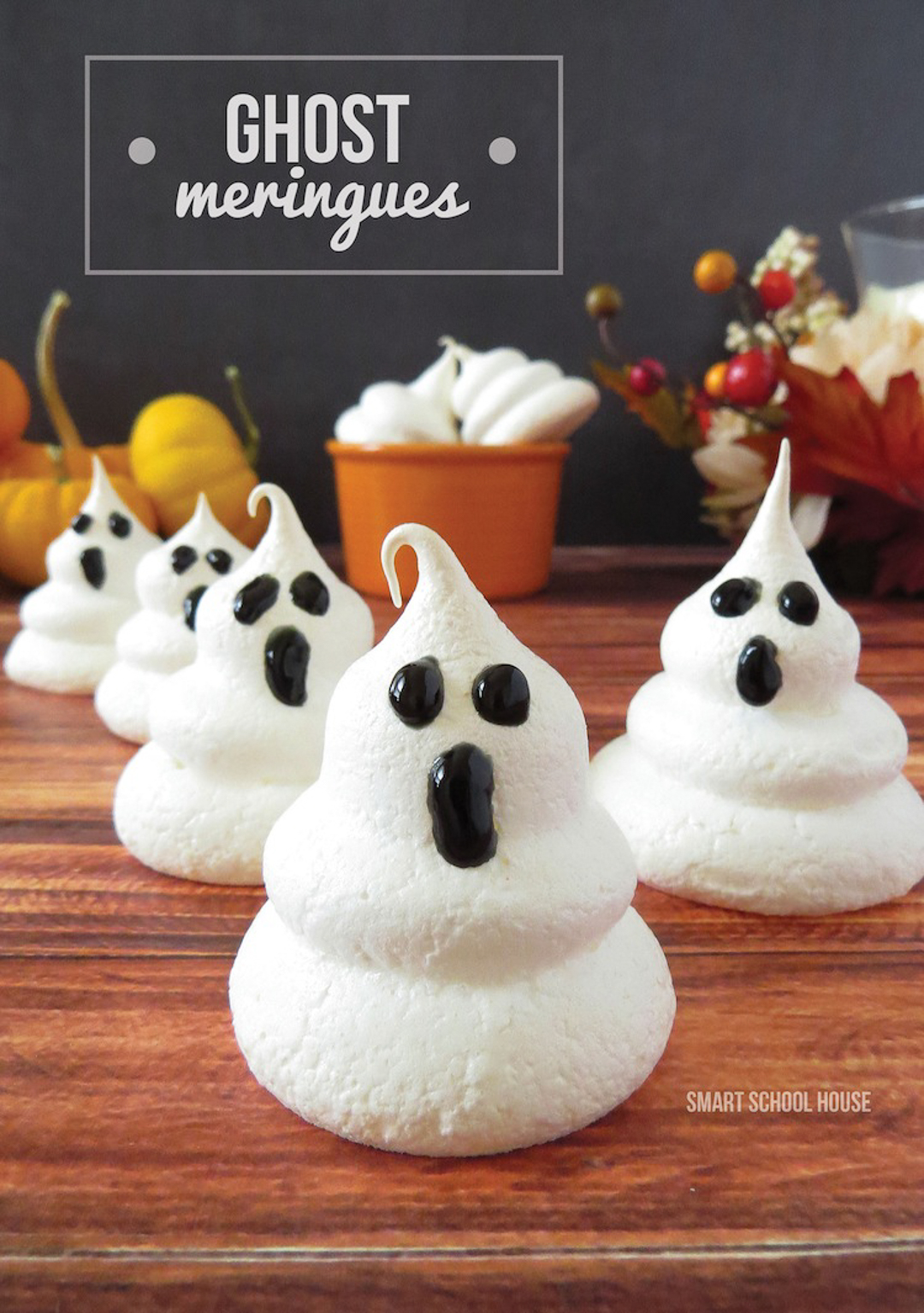 Mummy Treats on a stick! These are easy and fun. A little decoration goes a long way! You could even use pretzel sticks as the stick.