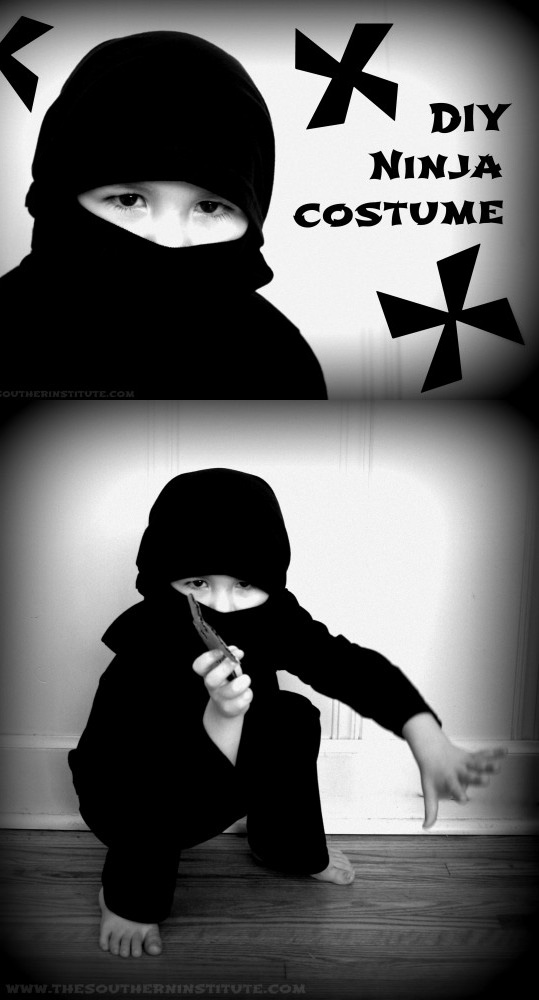 Hi everyone! I'm Jenny from The Southern Institute and I can't tell you how excited I am to be here at The Train to Crazy! I am so honored to be a part of this series. Now, I'm all about making things EASY. The most popular post on my blog is my DIY Superhero cape tutorial which requires no sewing at all. Apparently there are other moms out there who likes things easy too because it has been pinned thousands of times! I thought I'd share another super easy costume idea with you all (and it's no-sew too!)…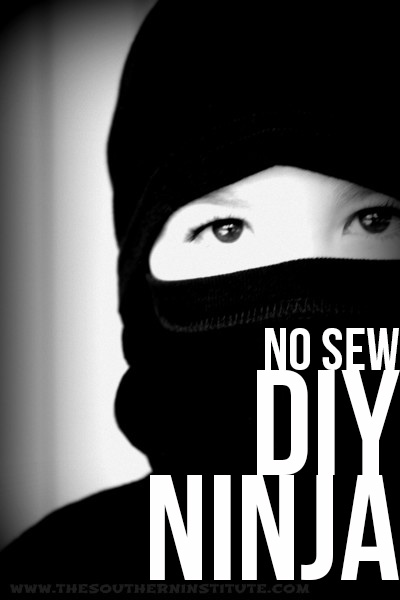 My boys love ninjas, so when they asked if we could buy ninja costumes I said what every craft blogger would say, "No…but we can make them!" So I set out to find the pieces that I would need, black pants and black shirts (because ninjas are stealthy). I didn't sew the shirt or pants myself, but if you'd like to sew them yourself, you'll find a great pants tutorial here and an awesome shirt pattern here. For the sake of time, I went to Walmart and bought the shirts and pants super cheap. You could hit Goodwill to if you wanted to, but that's pretty hit or miss. I spent about $13 on each boy's costume… not bad!
All you need to make an awesome ninja outfit is a pair of black pants (soft and comfy is the name of the game) and two long sleeved black t-shirts. What makes the outfit is the "hood", if that's what you call it. The hood is created by one of the long-sleeved t-shirts, by tying it around your child's head like so…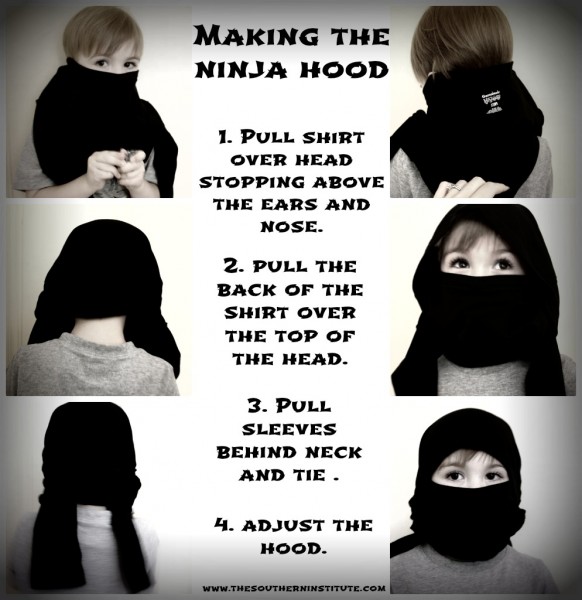 This could not be easier to do. Your boys will think you are the coolest when you show them how to make a ninja hood out of a t-shirt! Paired with the black pants and black long-sleeved t-shirt you have the perfect ninja outfit. I would suggest putting the clothes on first, then the doing the hood. If you want to you can create a throwing star to accessorize! I cut two out of cardboard and painted them with a few coats of silver spray paint.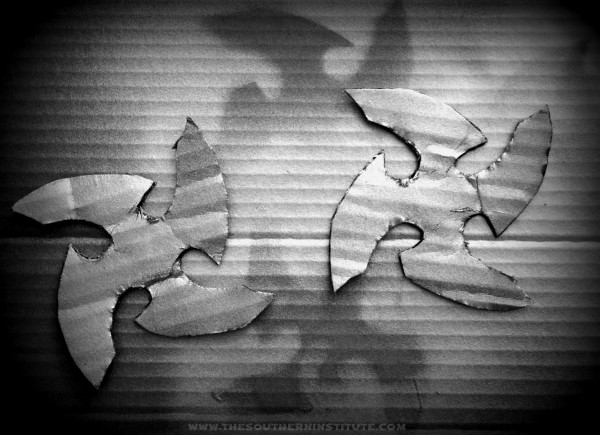 Here's Levi, my littlest ninja!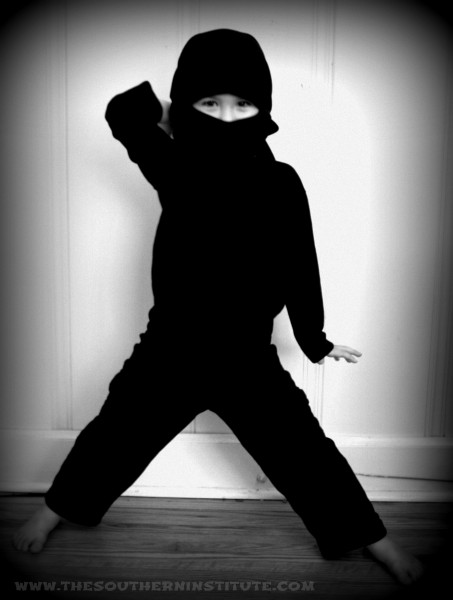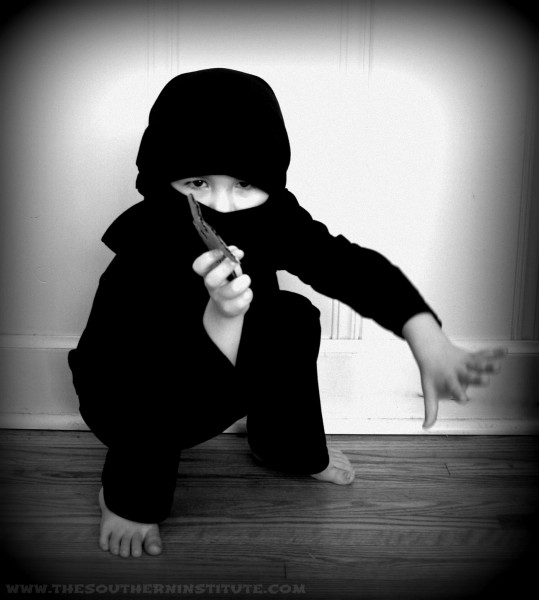 He thinks he is the coolest in this outfit! It's easy enough for everyday play and he can wear the pieces any day of the week! Bonus! One thing to remember is that if this costume is being worn on Halloween, and you trick or treat after dark, you will definitely need to add some reflective tape. I think it would look cool integrated into the outfit by adding some to the bottom of the shirt and a stripe down each side of the pant legs. That way your little ninja will be visible while he's out knocking on doors.
Thanks for reading! Have a great time with this costume and don't forget to visit The Southern Institute for more fun sewing and crafts tutorials, and recipes too!