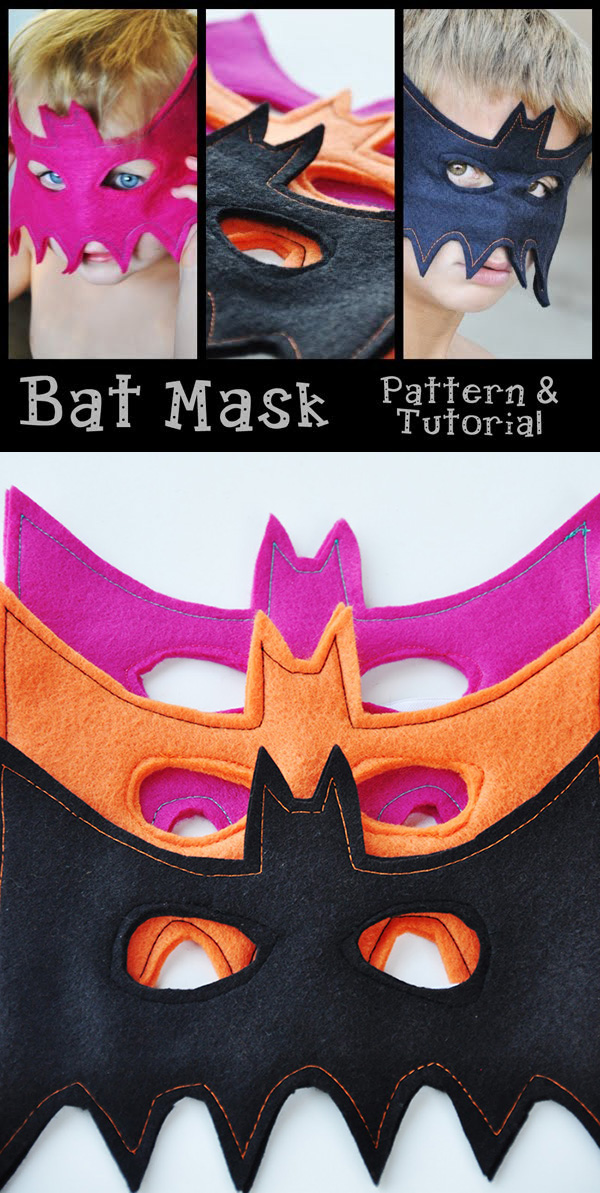 Learn how to make a bat face mask with this great "how to" tutorial from Living With Punks! This is perfect for Halloween costumes, dress up and play dates! This bat mask tutorial is easy enough for a beginner!
Let's get started: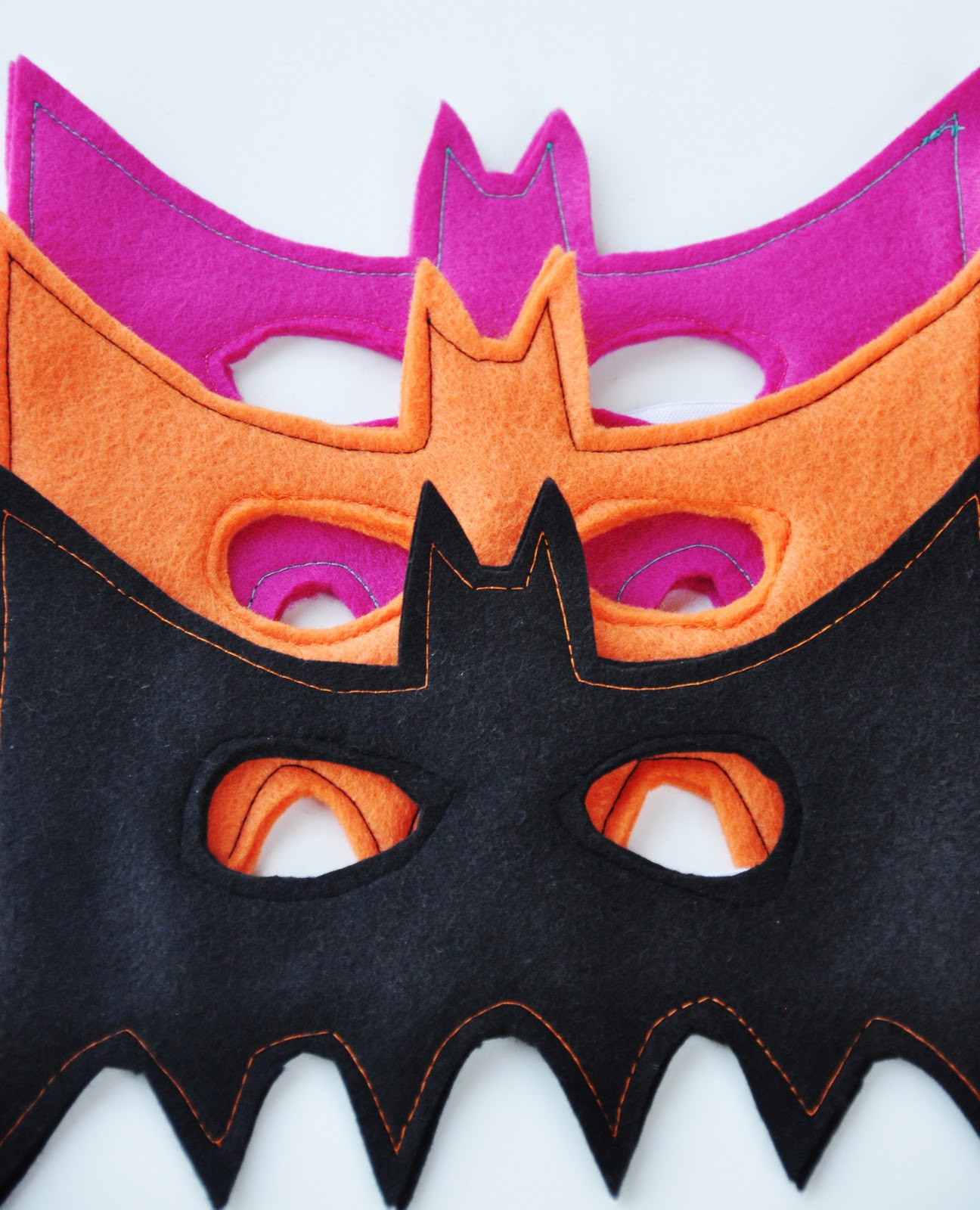 Materials ¼ yard felt. I try to use wool felt, but you can use acrylic. Contrasting Thread Coordinating Thread 12″ of ½″ elastic Instructions 1. Print out the FREE Bat Mask Pattern Download here and cut out
2. Fold the felt piece so you have a double layer of felt to cut through. Pin the mask pattern to the felt to prevent shifting while cutting. To cut the eye, just fold that particular portion in half and make a slit to get your scissors thru, and then cut around the eye piece. Take your elastic and place it on the side of the opening closest to the flat side of the wing and secure with pins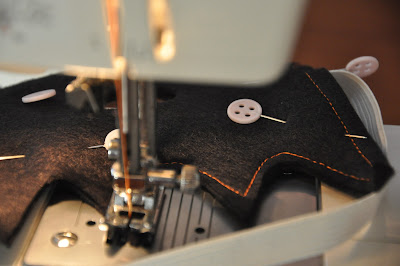 3. Take your contrasting thread and begin stitching ⅛″ away from the raw edge. Stitch all the way around, being careful as you go around the points and curves. I found it useful to hand turn the needle around the tighter places.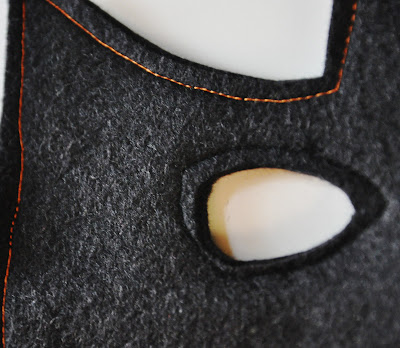 4. Use your coordinating thread to stitch around the eyes.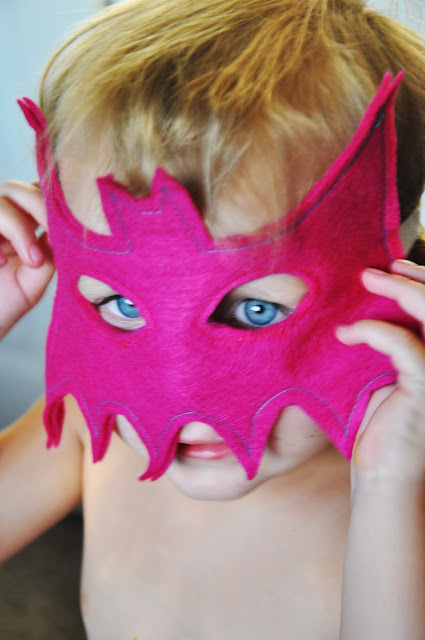 5. Put on your little punk and watch him fly through the air! You can always make a pink princess bat mask for that little girly too, if you have one….we all know they have that bat squeal down!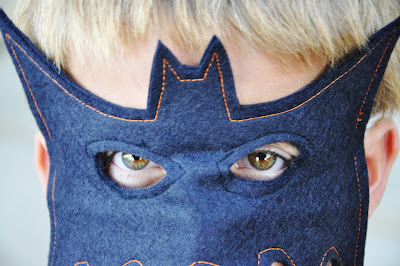 Here are a few tutorials you can find on my blog
Check out the other Handmade Dress Up tutorials!