Every young imagination needs a pirate patch for the occassional adventure at sea. Learn how to make a DIY pirate eye patch in this quick, easy tutorial. Just a couple scraps of felt, a little elastic and 5 minutes and your pirate will be ready to go.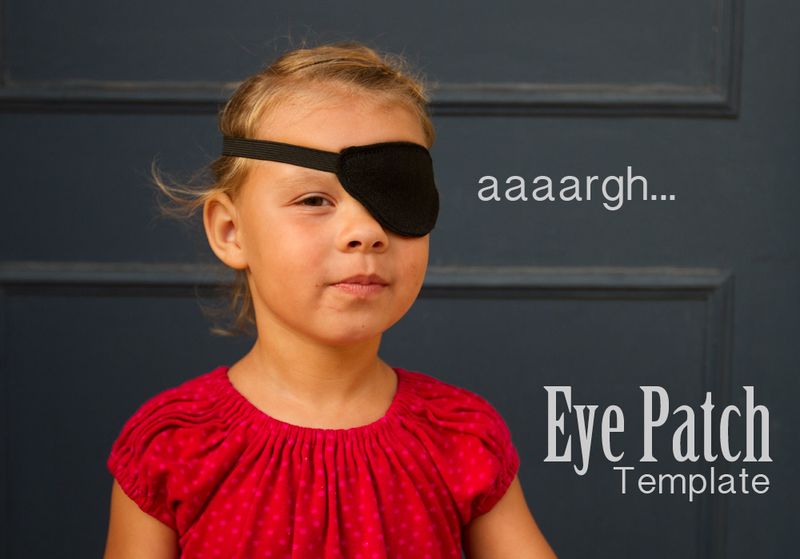 Download Eye Patch Template or just create your own shape.
Cut 2 eye patches out of medium or heavy felt.
Cut elastic 1″ shorter than head circumference.
Sandwich the tips of the elastic between the two eye patch pieces. About ½″ of elastic should be between the eye patches on each side.
Sew ¼″ around the edge.
Walk the plank.

You see why I had to use Big Monkey in THIS photo? Totally not how an eye patch is worn.
Check out the other Handmade Costume Tutorials and Patterns!