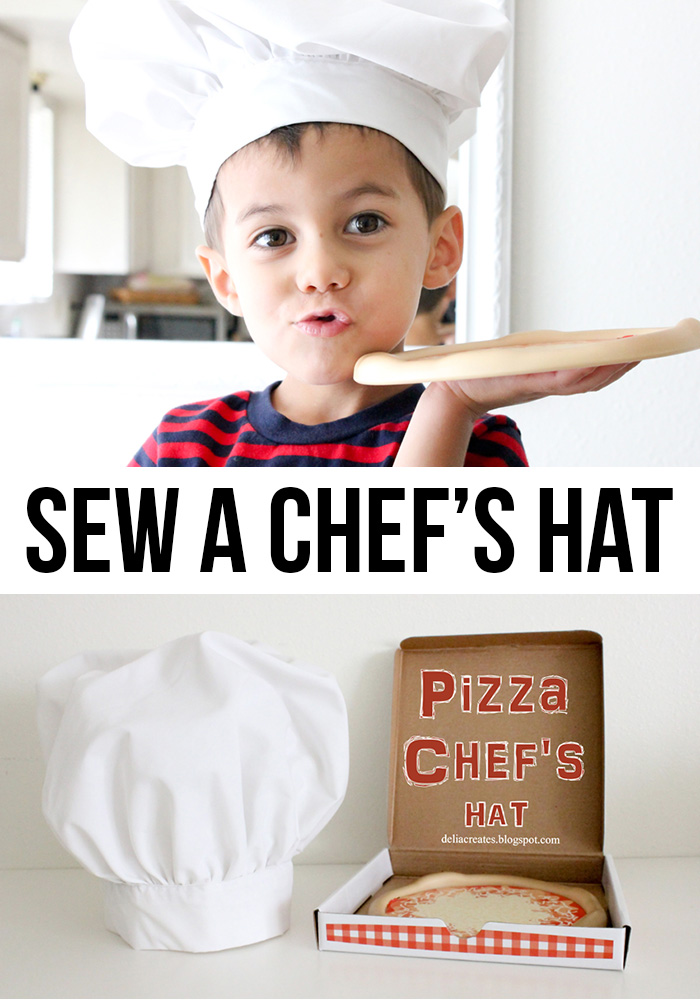 Welcome Delia Creates to the Handmade Costume Series! This pizza chef hat tutorial is fabulous! I love it! Check out all the other costume tutorials too! Once you're done making this chef's hat you should whip up a pizza in a pizza oven (one can dream)!
I am not quite ready yet to start sewing for Halloween, mostly because my kids change their minds a million times before we settle on the right one.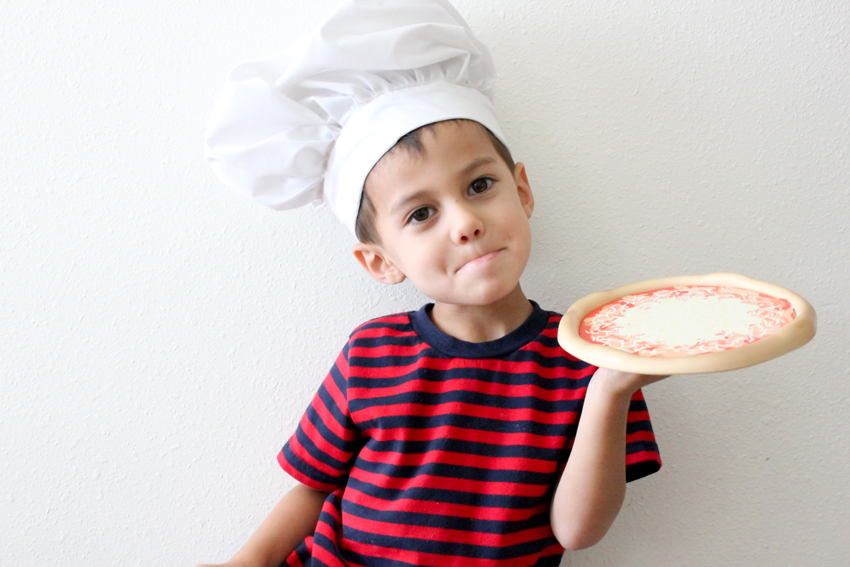 So, today I'm sharing a fun, easy chef's hat that's a great staple for any dress up basket.
My middle son, Reid, LOVES to play this obscure pizza listening game we have, at least once a week and his "favwrit" food also happens to be pizza. So, when trying to think up something fun for this dress up series, a pizza chef's hat seemed like the perfect choice.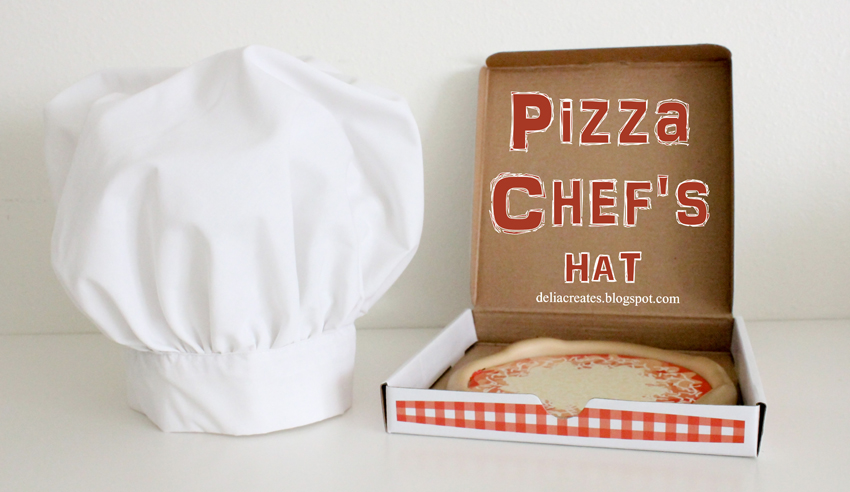 Now…I didn't think this tutorial up entirely on my own. I made something very similar using a free pattern from Joann's a few years ago. Not having kept the hat or the pattern (it didn't turn out great since I was still learning), I made a new hat from memory and added my own little preferences and touches as I went.
Materials:
½ yard of white fabric (I used an old white pillow case)
2 inch strip of thick interfacing (cut to the circumference of your child's head plus one inch)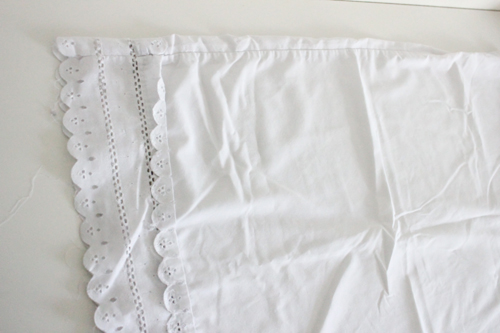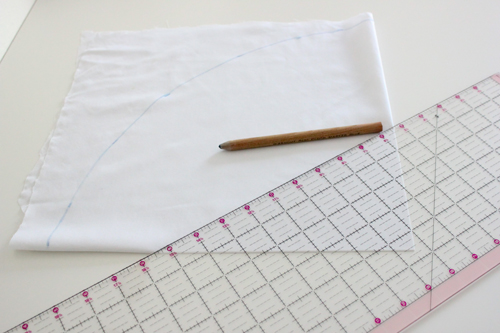 1. Cut out a circle for the top of the hat.
*Fold your fabric into fourths.
*Determine how full and floppy you want your hat. I used a radius of 12 inches for a very floppy hat. Then, I marked out a quarter circle and cut away the excess.
*For a less floppy hat, use a smaller circle of fabric.
2. Cut two pieces for the head band.
*You'll need a 2 inch wide strip of thick interfacing, cut in length according to the circumference measurement around your child's head. (my interfacing wasn't long enough so I had to piece it together to get it long enough. If you need to do the same, just make sure to account for the seam allowances)
*Also cut a 5 inch wide strip of white cotton fabric the same length as your interfacing.
3. Assemble the head band.
*Sew your interfacing and cotton strip together, right sides facing (if there is a right side).
* Iron the seam of your cotton strip open. Cuff the strip in on itself so it should be half its width. Fold the raw edges inward about ¼ inch along the perimeter of the head band and press everything with an iron.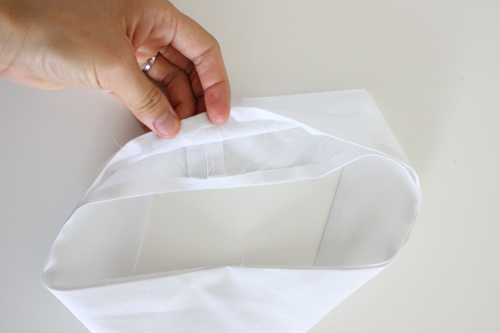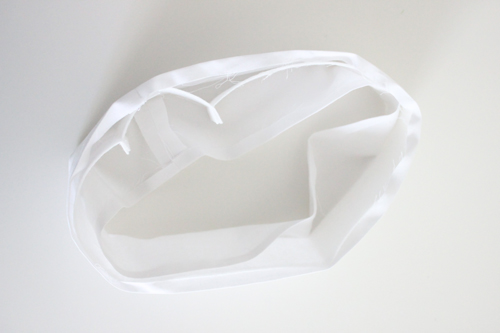 4. Attach the interfacing to the head band strip.
* Tuck it up under the ironed over fold of the inside of the headband.
*Sew the interfacing into the head band "cuff." This helps keep everything from shifting when you attach the hat top of the headband. It also ensures that you will catch all layers.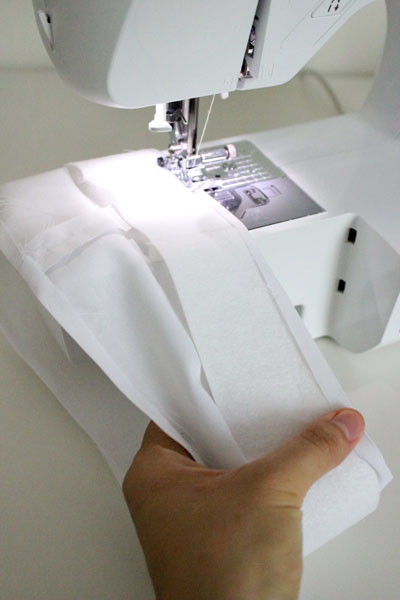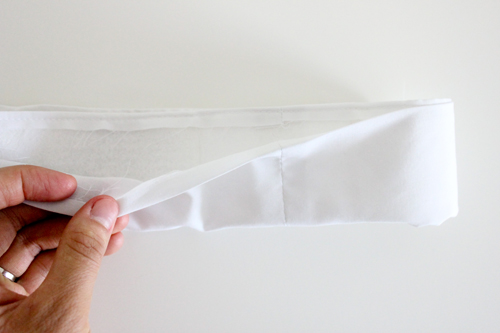 5. Ruffle the top of the hat.
*The easiest way to do this, I find, is to increase your stitch length and increase your machine's tension to the highest it can go.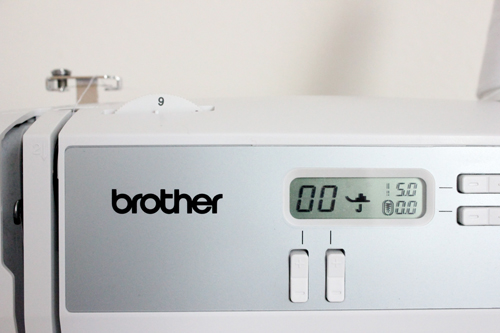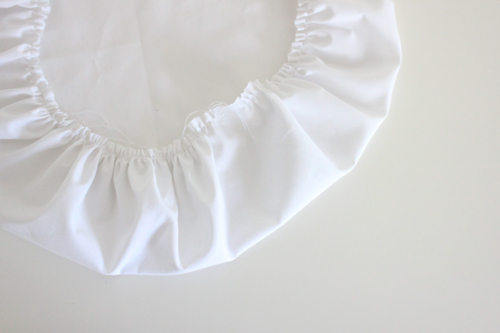 Pull the threads tight as needed. Then REMEMBER to adjust your tension and stitch length settings back to where they normally are.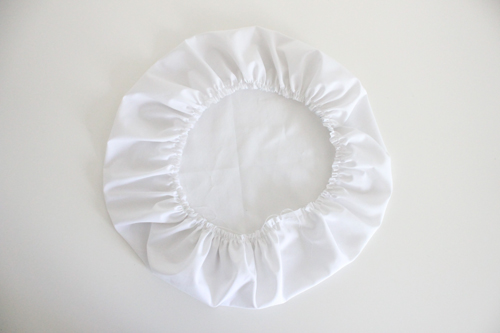 6. Assemble the hat.
* Pin the ruffled hat top into the head band "cuff."
*Then sew the headband to the hat top all the way around close to the edge of the cuff, removing pins as you go.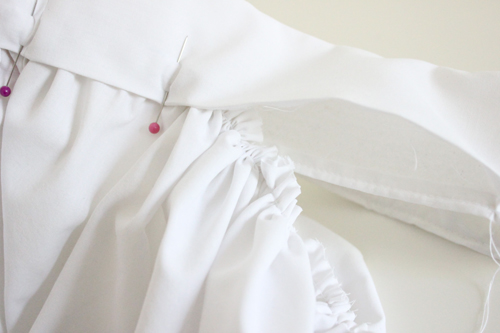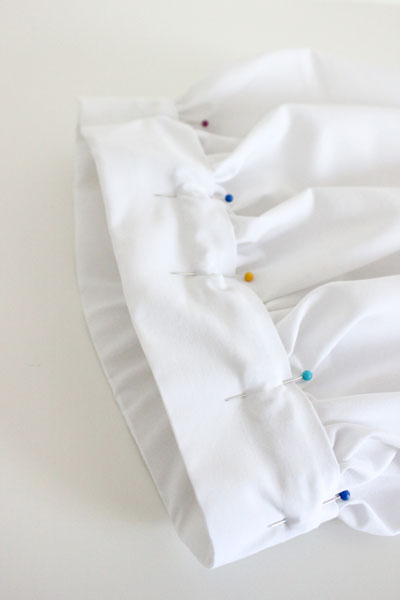 And you're done!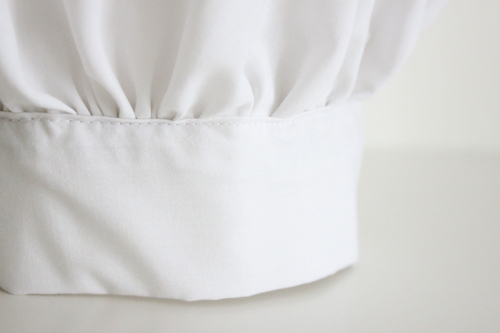 Super simple.
But wait. I wasn't quite done after this step. I made the hat a bit too big.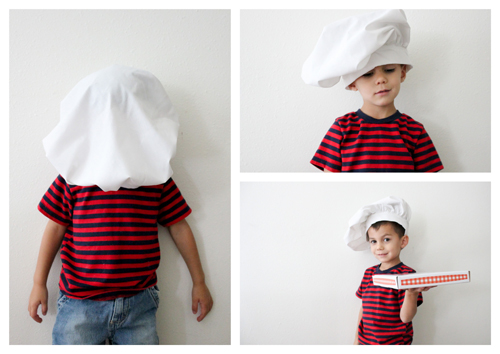 Haha…I made this when Reid wasn't home, so I guessed on his head measurment. Yeah…way off.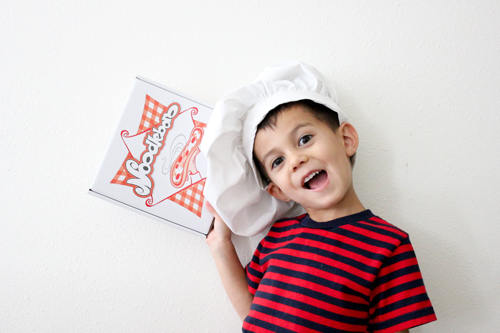 At first, I tried remedying the problem with a little strip of elastic. It helped a little bit but not enough.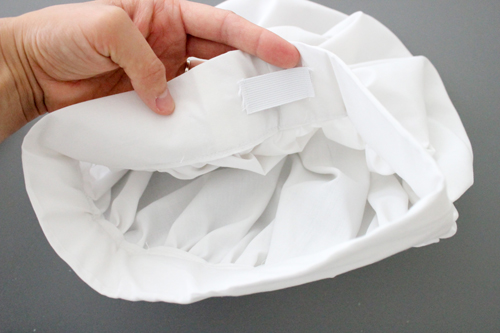 I eventually, decided to go back in, rip some stitches out and make it fit. I guess I didn't need that extra strip of interfacing after all!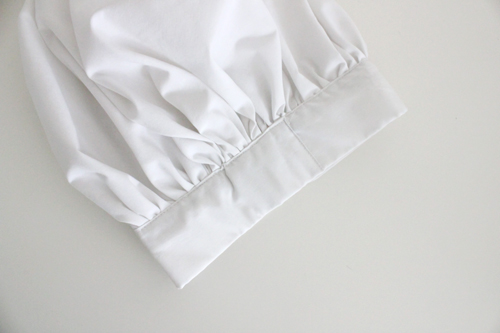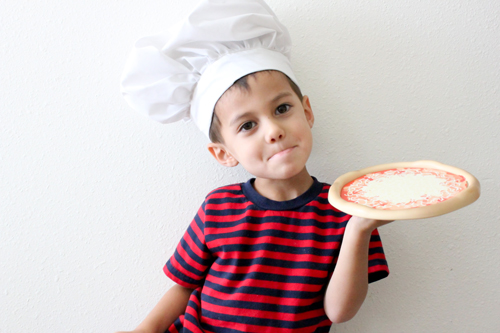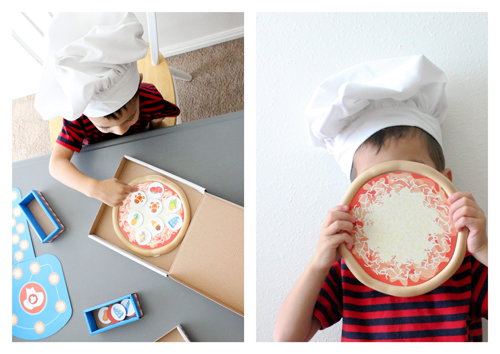 And now my little chef can make-a some pizza pies!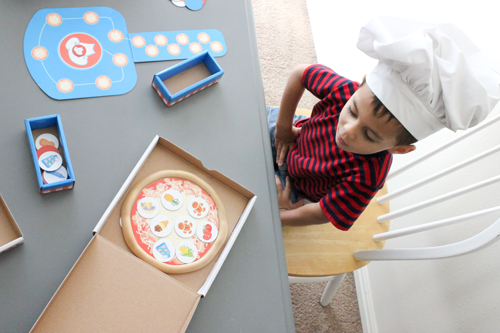 Thanks for having me Andrea! It was a pleasure.