Build your own outdoor brick pizza oven! This is CHEAP and easy. Learn how to make a DIY pizza oven to enjoy homemade cheesy flatbreads! Whether you have a fancy yard or just a small patio area, this cheap DIY pizza oven will look great. And who doesn't love a backyard pizza oven?
I love how this one looks good and is easy to make but won't break the bank. Plus, it looks like anyone can make this. No special skills necessary.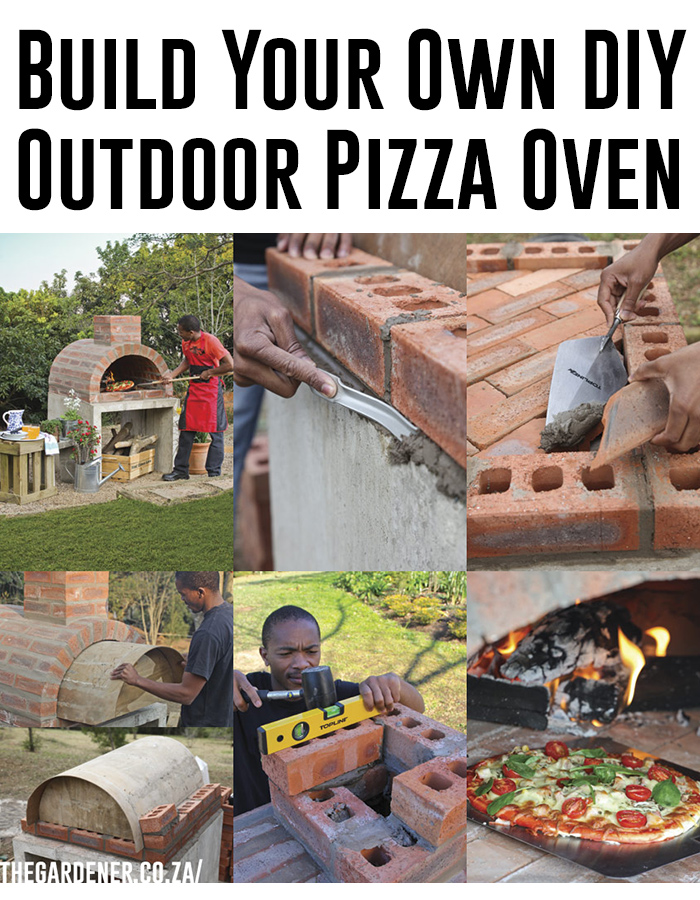 Who doesn't dream of an outdoor pizza oven on the patio during summer? This fantastic tutorial from The Gardener takes you step by step to make your own DIY pizza oven. Anyone can build this! Or take a look at this clay pizza oven.
Cheap DIY Pizza Oven Supplies:
You need a concrete table or concrete slab, no smaller than 3′ x 3′ to build your backyard pizza oven on. It should be sturdy and a safe distance from the house.
For the building frame:
3 x 18 x 420 x 700 mm shutter-board
1120 x 880 mm masonite board
9 x 30 x 4 mm wood screws
For the oven:
64 firebricks for the oven walls
20 firebricks for the cooking base
12 firebricks for the chimney
4 bags of sand
1 bag of NPC Blastfurnace cement
(Mix ratio: 4 parts sand to 1 part cement)
Build Your Own Outdoor Brick Pizza Oven:
Head over to The Gardener to get full instructions for making this amazing DIY pizza oven! Let us know if you make one!
More DIY pizza oven tutorials you'll want to check out:
How To Make The Pizza
Use my pizza crust recipe when making pizza for your new pizza oven. Decide not to make the DIY pizza oven? Throw your pizza on the grill!
More Outdoor DIY Projects You'll Love
FAQ About DIY Pizza Ovens
How much does it cost to build a pizza oven?
If you use one of these tutorials above it can cost as little as $100 or build a high quality one with inserts for up to $4,500.
Why is brick oven pizza better than oven pizza?
This isn't even disputed! Brick oven pizza is just better because the brick heats the dough more slowly than steel and allows the whole pizza to cook simultaneously.