We love fairy gardens. We have one outside every summer in our backyard. They're fun for the kids to play with. They love collecting sticks and acorns and creating all sorts of imaginative fairy homes. We have a bunch of cute houses we bought from a store as well, which just add the the cuteness. This year we decided to make an indoor winter fairy garden for our dining room. It's really easy to make an indoor fairy garden. With just a few supplies you can have a cute little village move into your house.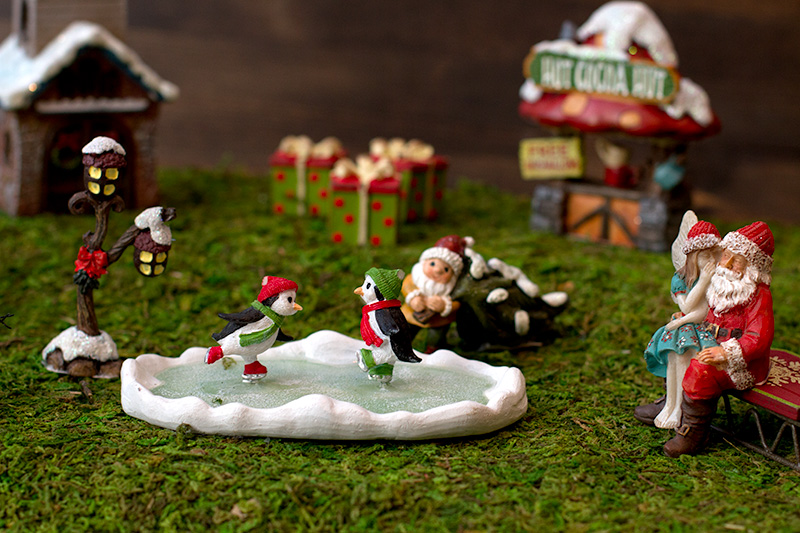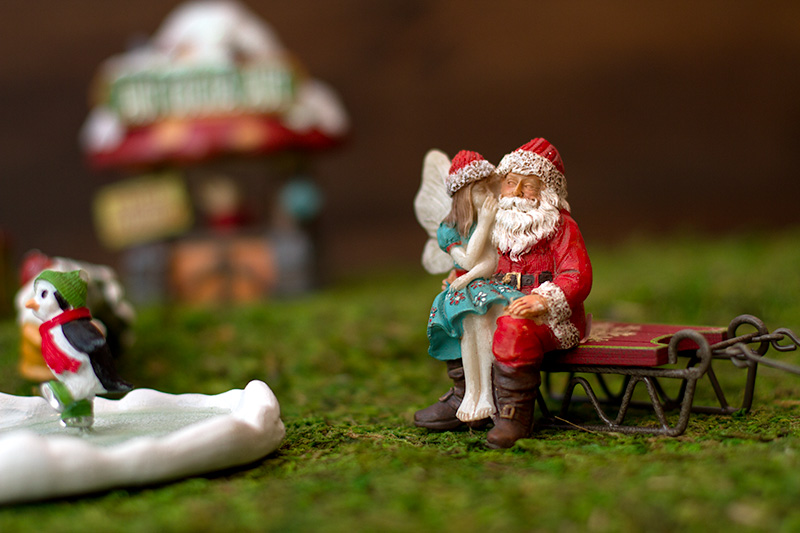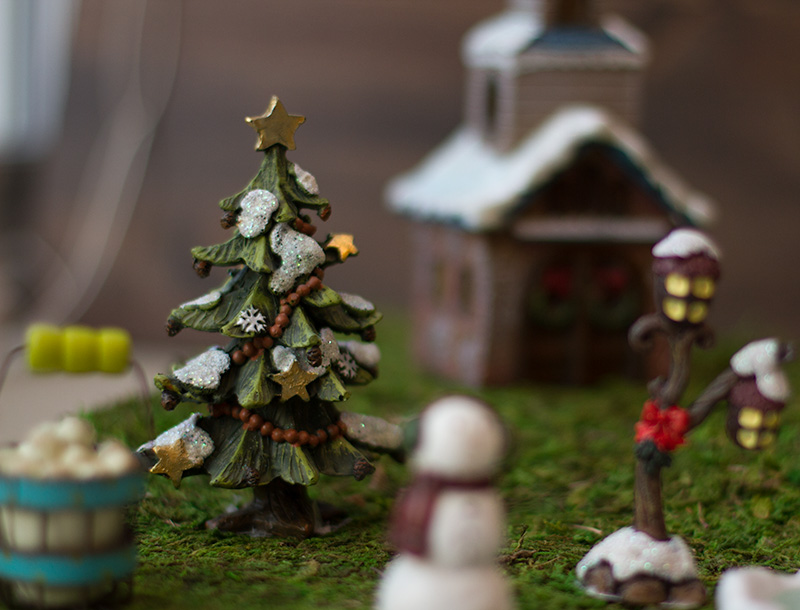 I opted not to put up the fake snow this year. I just knew it would lead to lots of messes so we have our moss carpet that will serve us year round. See below for moss details.
Fairy Garden Supplies:
moss
scrap board (or two) the size you want your garden to be
optional: glue to glue the moss to the board
optional: felt to put under the board (I did this so the board wouldn't scratch my nice furniture)
fairies & village buildings:

Instructions:
I stacked one small board on top of a larger one (about 18″x4″ on top of one 18″ x 11″). Use just one board if you wish, or stack even more for more of a sloping hill.
Glue or just lay the Super Moss sheet on top of the board. I used two of the Instant Green Super Moss sheets for mine.
Place all your fairy village supplies on the moss.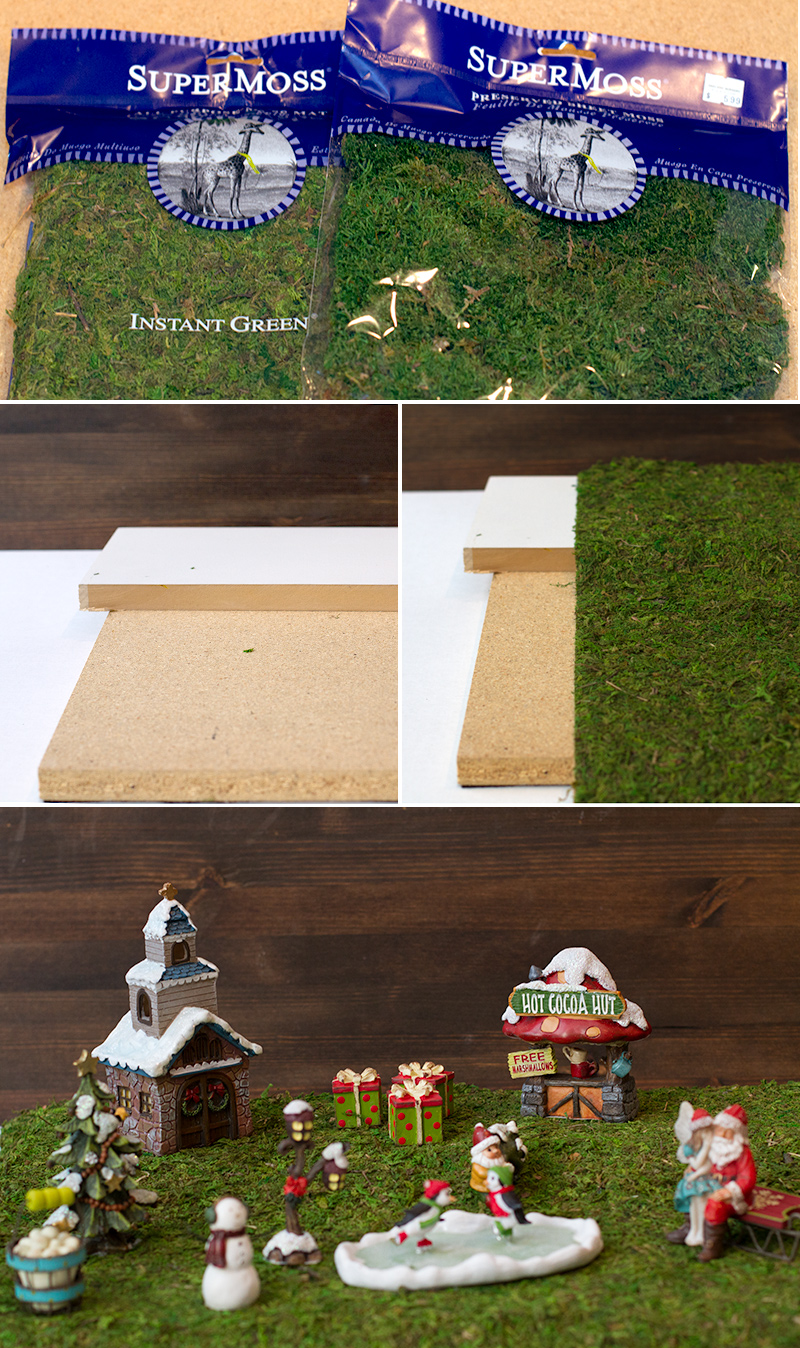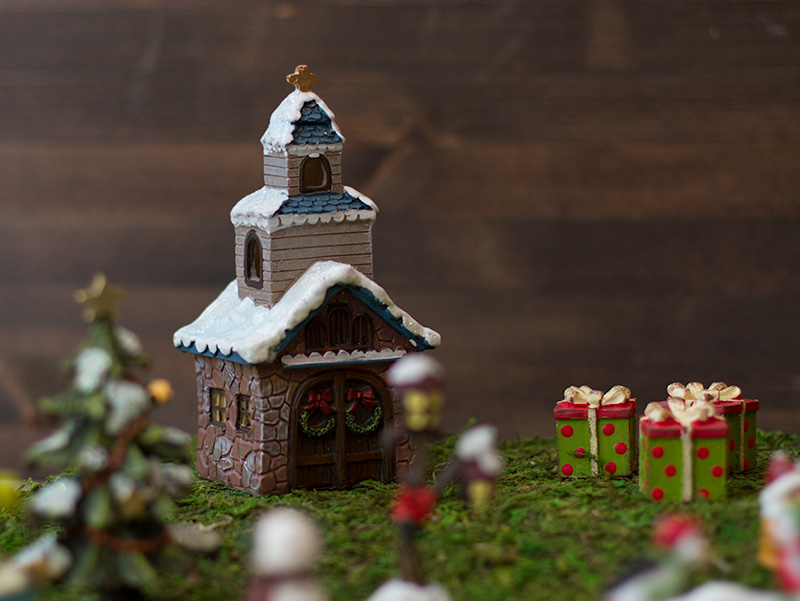 Enjoy!