Ana White has done it again with this amazing DIY outdoor dining table. Her instructions are great for any skill level! You can build your own outdoor dining table and be proud! If you want to build a simple outdoor dining table you'll want to start with this tutorial. She's got instructions for the bunch and chairs as well!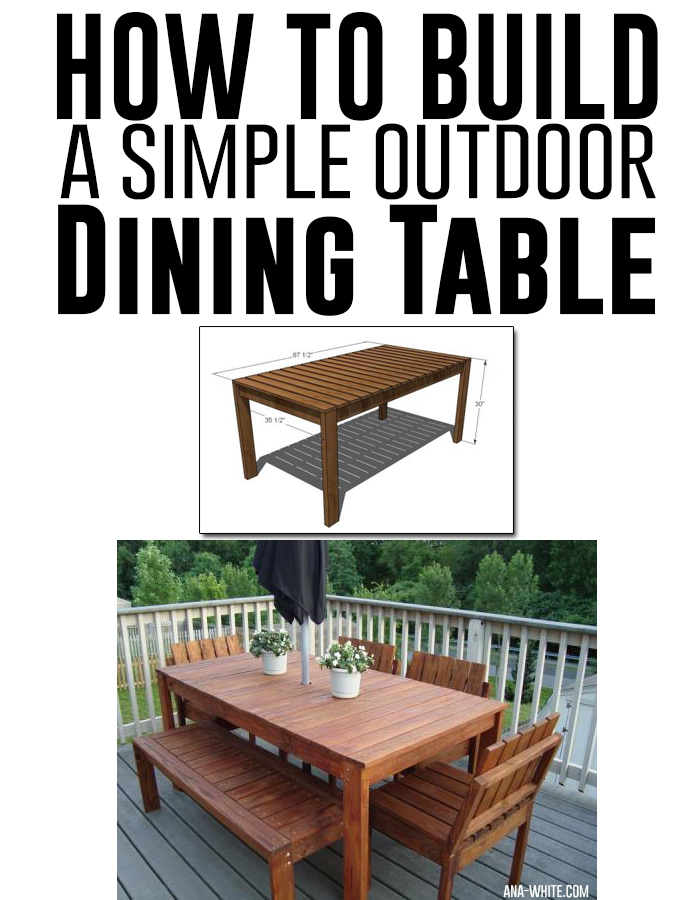 Making a patio table feels like a big DIY project but one of the reasons I love Ana White's site is you can search for DIY woodworking plans by skill level. Then she has diagrams and supply lists to make the project easy for you.
DIY Patio Tables
Lots of DIY patio tables you'll be able to make on your own.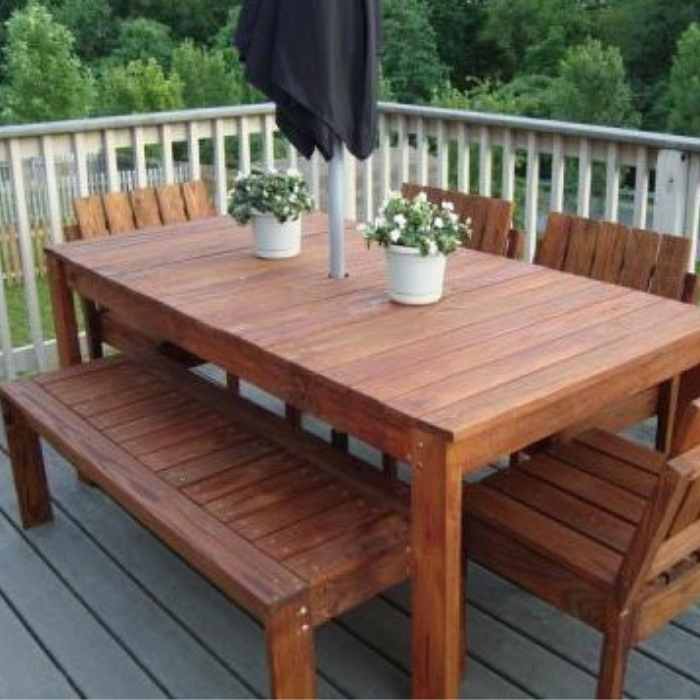 Supplies + Equipment
Notes
Get the supply list and instructions from Ana White.