I don't know why, but it took me about 15 years to figure out how to make mashed potatoes consistently good, every time. I tried a lot of different methods and recipes and always ended up with potatoes that weren't quite right. So now that I'm a mashed potato expert, I'm here to impart my wisdom on how to make perfect mashed potatoes.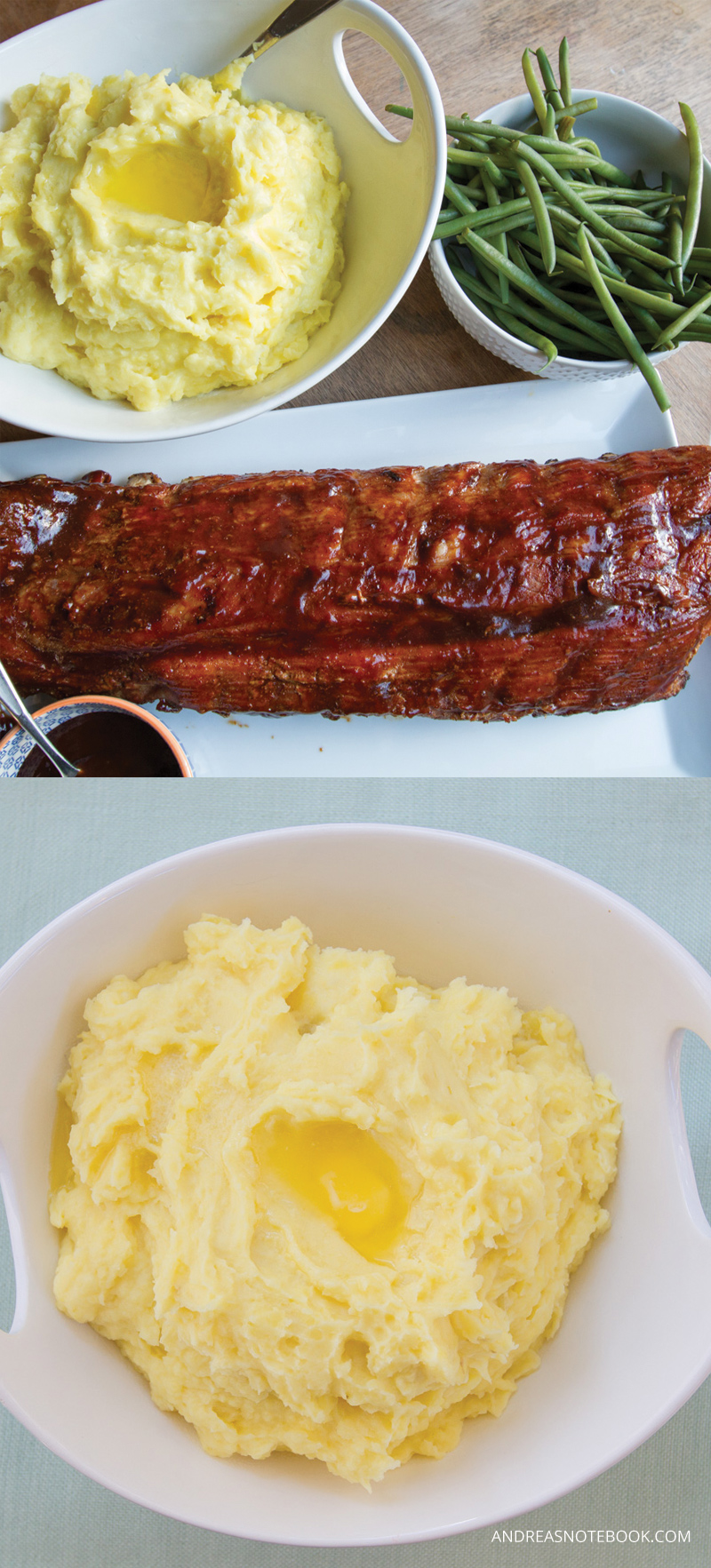 Creamy, but not too creamy. I've tried the recipes that called for cream cheese, but I don't want my mashed potatoes to taste like cream cheese.
Ingredients:
8 cups of peeled,washed and cut up Yukon Gold potatoes
½ cup cream
½ cup butter
1 tsp salt (more if you like salt)
1 tsp garlic powder (for extra special potatoes, roast your garlic, then put it in the potatoes)
Instructions:
Boil the potatoes until a fork is just able to be inserted without resistance. Don't boil until the potatoes fall apart.
Drain water. Add cream, soft butter, salt and garlic to potatoes and mash using your mixer or your potato masher. I use this potato masher and it's great. The kids can use it safely as well. Mix until nearly all the lumps are gone. If it is too dry, add a tiny bit of cream. You don't want to put too much liquid back into the potatoes.
Make a crater on the top of the hot potatoes. Add another little bit of butter to melt and make a delicious butter crater.
Eat them all! That's it. Super simple. Don't overcook, don't add too much liquid, don't over mix.
Tell me, how do you make mashed potatoes?