Learning how to sew a mitered corner is a must know sewing technique. The mitered corner is a beautiful way to finish a sewing project. The perfect corner seam looks professional but is easy to do.
A mitered corner on a quilt binding is one of the best ways to finish a quilting or sewing project that has a right angle. Keep reading to learn how to sew this finishing technique and see some fun ways to use it.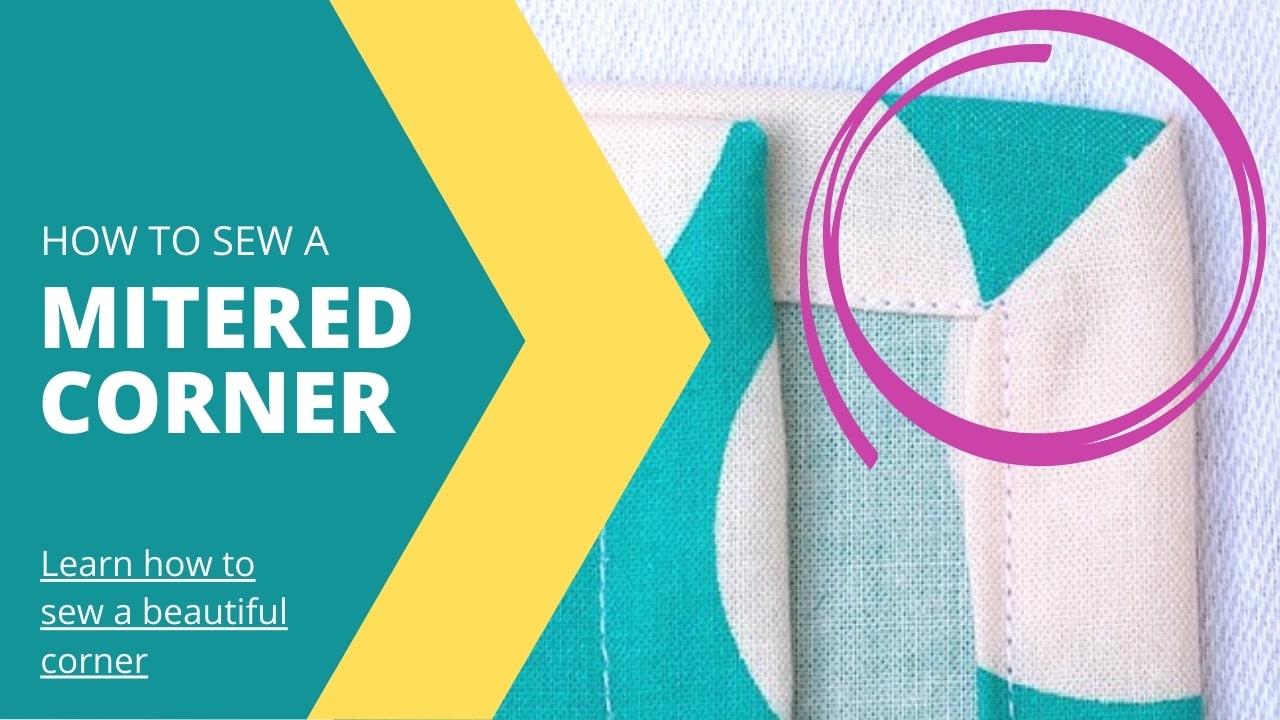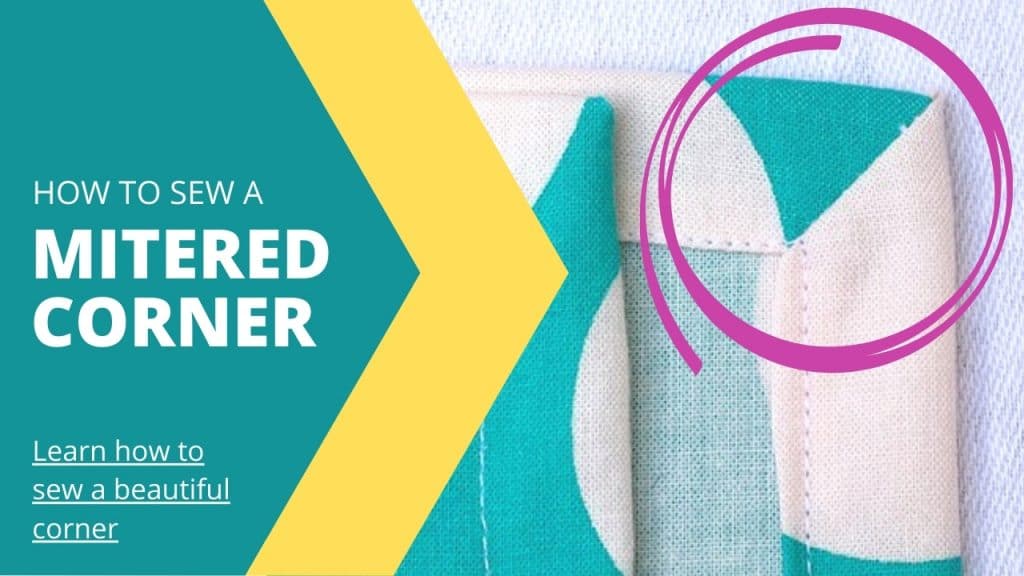 What is a mitered corner?
What is a mitered corner?
A mitered corner is when two sides come together at a 45 degree angle. They are a great way to create a polished look on a variety of sewing projects. When done well, they can make any project look like it's professionally finished.
When would you use a mitered corner?
When sewing, you can use a mitered corner on any project that has a right angle. If it's a rectangle or a square you can finish it with a mitered corner. It's most commonly used in quilt bindings.
Supplies To Sew a Mitered Corner
How To Sew a Mitered Corner
Watch this short video tutorial or scroll below to read how to sew a mitered corner.
Time needed: 5 minutes.
Sewing a mitered corner is a quick way to finish your project. Each corner will only take a few minutes to complete.
Press fabric.

Press the fabric 1" all the way around the edge. Open and press the edge under ¼". You will see pressed marks ¼" from the edge and 1" from the edge. (photo 1)

Fold corners right sides together.

Ford your corners right sides together. Make sure the 1" fold mark is folded exactly in the corner. Sew from the point where the 1" mark is straight down to the ¼" fold. Do not sew over the last ¼". Trim the edges. I used pinking sheers. (photo 2)

Turn right side out.

(photo 3)

Finish.

Tuck edges under on the ¼" fold line. Sew around the edges. (photo 4)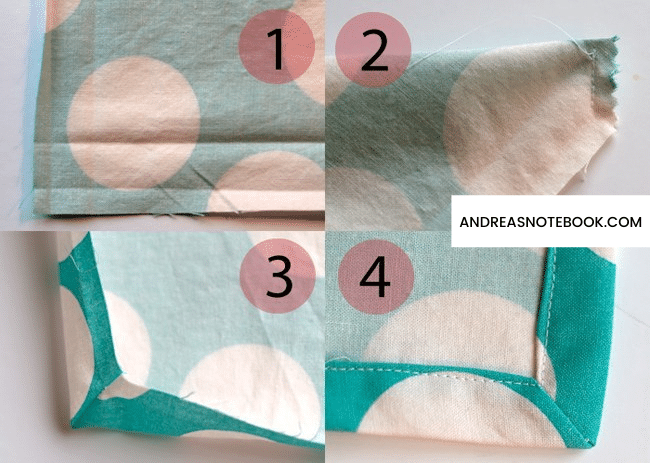 Project ideas for mitered corners:
Upcycled Quilts
The upcycled denim quilt is a great way to use all those old colored jeans you have in your closet. This easy tutorial will only take you a few hours start to finish.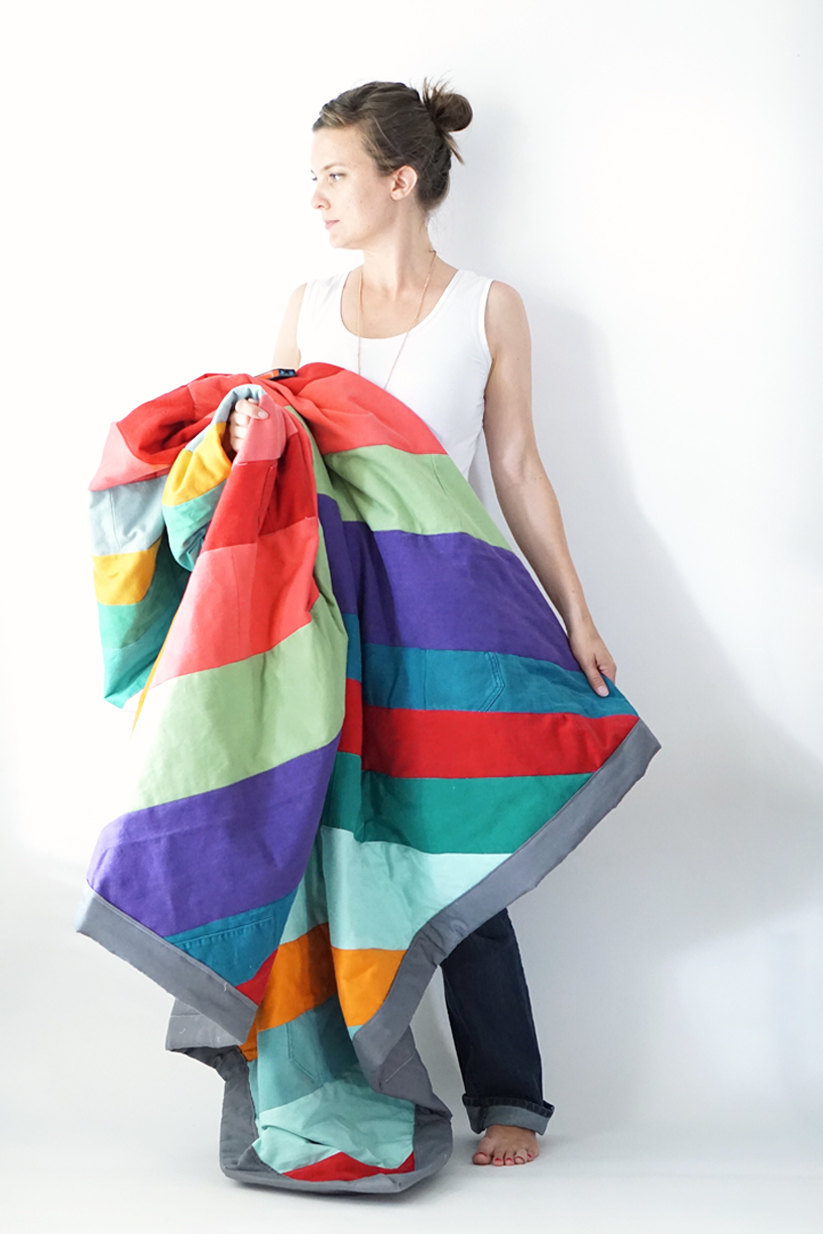 Use your vintage sheets or hankies to make a quilt. This vintage quilt instructional will show you how to quilt them together. Use a mitered corner to finish them.
---
Jewelry Case
This cute jewelry case is quilted! You could make these as gifts. Perfect for anyone who travels. This is actually a video course by Melly Sews.
---
One Hour Triangle Quilt
Use a mitered corner on this easy one hour triangle quilt by See Kate Sew. I love how simple and beautiful it is. Anyone can make this.
---
Vintage Table Runner Pattern
This adorable little table runner projects has sweet little applique houses. What a fun way to dress up your kitchen table. Free pattern by Flamingo Toes.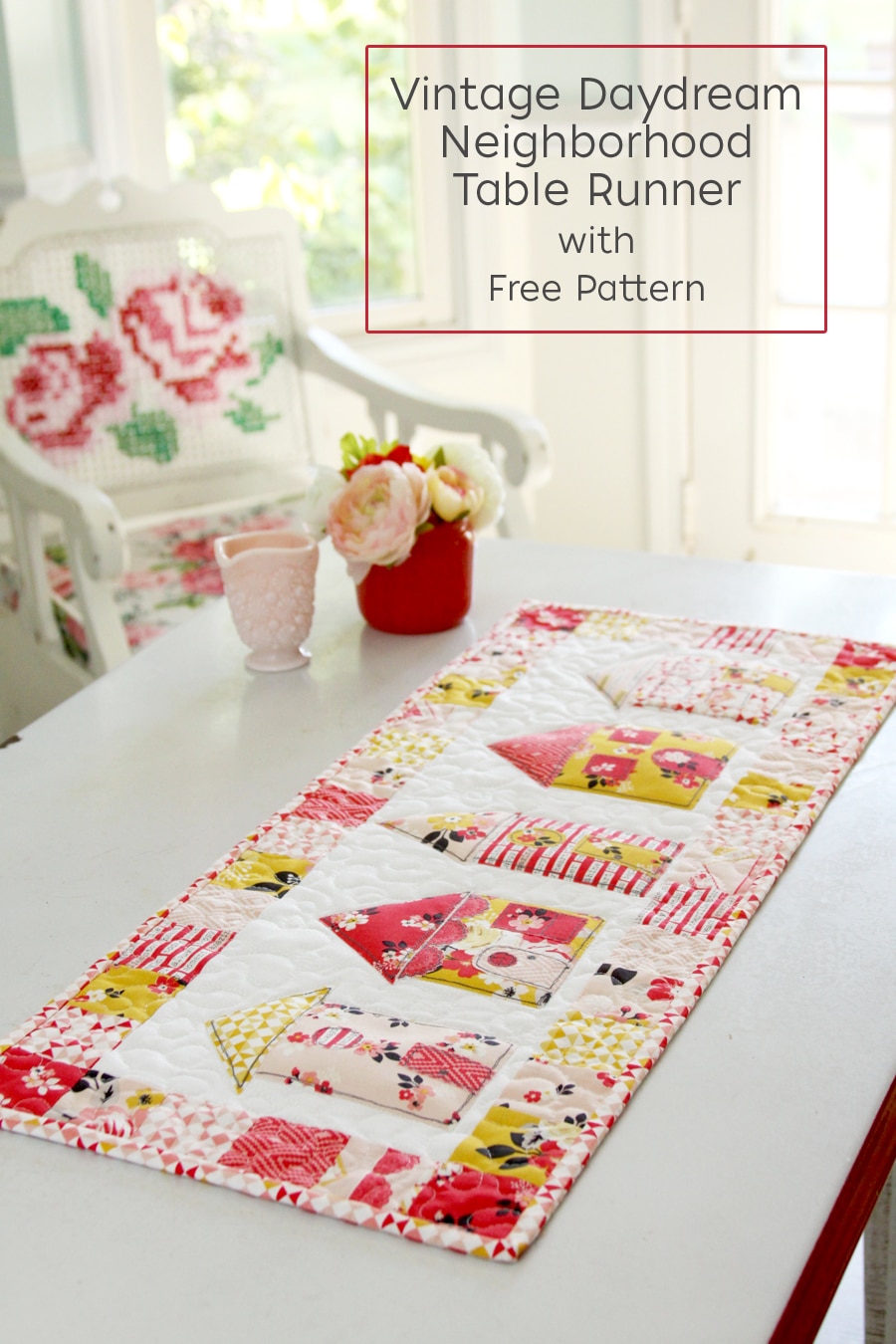 ---
Sherpa Fleece Blanket
This is one of the quickest blankets you can make. Sherpa isn't a beginner fabric but if you have patience anyone can make this! This Sherpa fleece blanket is by Made Everyday.
---
Towel Potholder
I love this idea! Turn a cute towel into a potholder. Looks great hanging on your oven and very useful! The towel potholders are from Rae Gun Ramblings.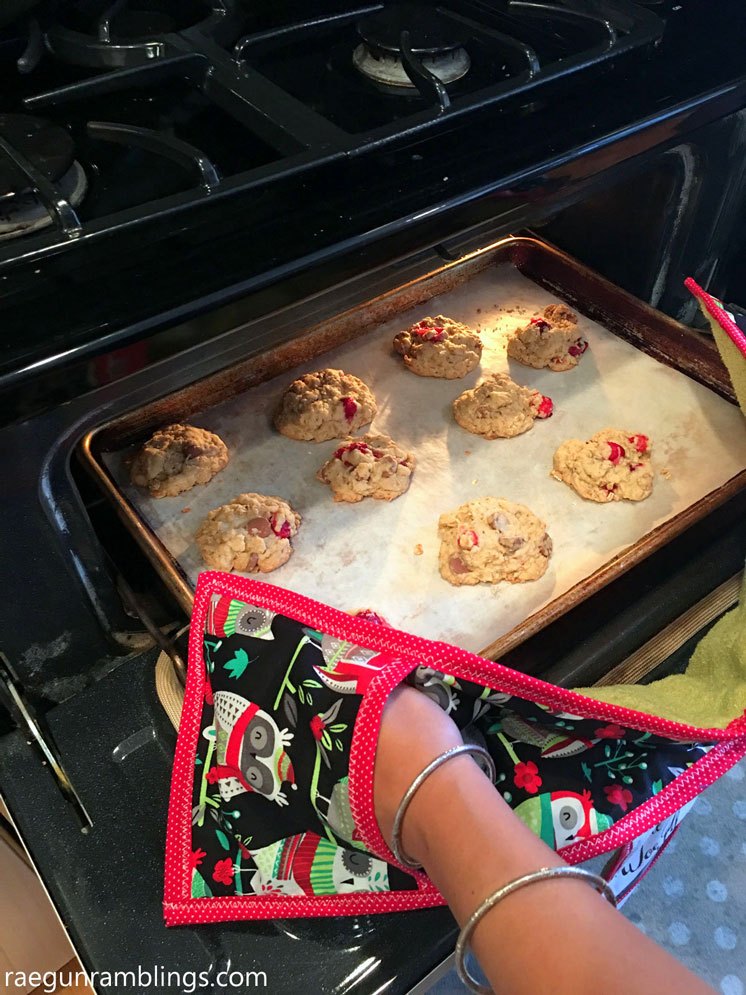 ---
Bedside Pocket Organizer
This fun bedside pocket organizer is practical and cute. This would be good for kids or anyone who needs a place to store their books or remotes. The edges of this DIY organizer are finished with a binding. You can use what you learn in mitered corner video tutorial below. This bedside pocket organizer tutorial by Sew Can She.
---
Watch: How To Sew A Mitered Corner
---
More Video Tutorials
I have two sewing tutorials below that I recommend to help you make perfect corners. They teach the same thing but we all know sometimes one person's video will be easier for you to understand than others. Let me know what you think!
This first one is super short and easy to follow. Watch it once now before you gather your supplies. Pin or bookmark the page so you can come back!
---
Popular Sewing Tutorials
Sew For Kids
These are some of the most popular tutorials on my blog right now.
---
Sew For The Home
There's something to sew for every room in the house!