Build a cute airplane swing to hang in your playground or off a sturdy tree. These cute swings for toddlers and kids is fun and functional. The wings make little foot rests and dowels make handles to hold onto. The propeller is just for fun!
If you have a DIY swing set or you own a swing set that was purchased, DIY swings can make it more fun for the kids. A backyard swing set would be fun with a tire swing, a climbing area, a slide and one of these unique swings.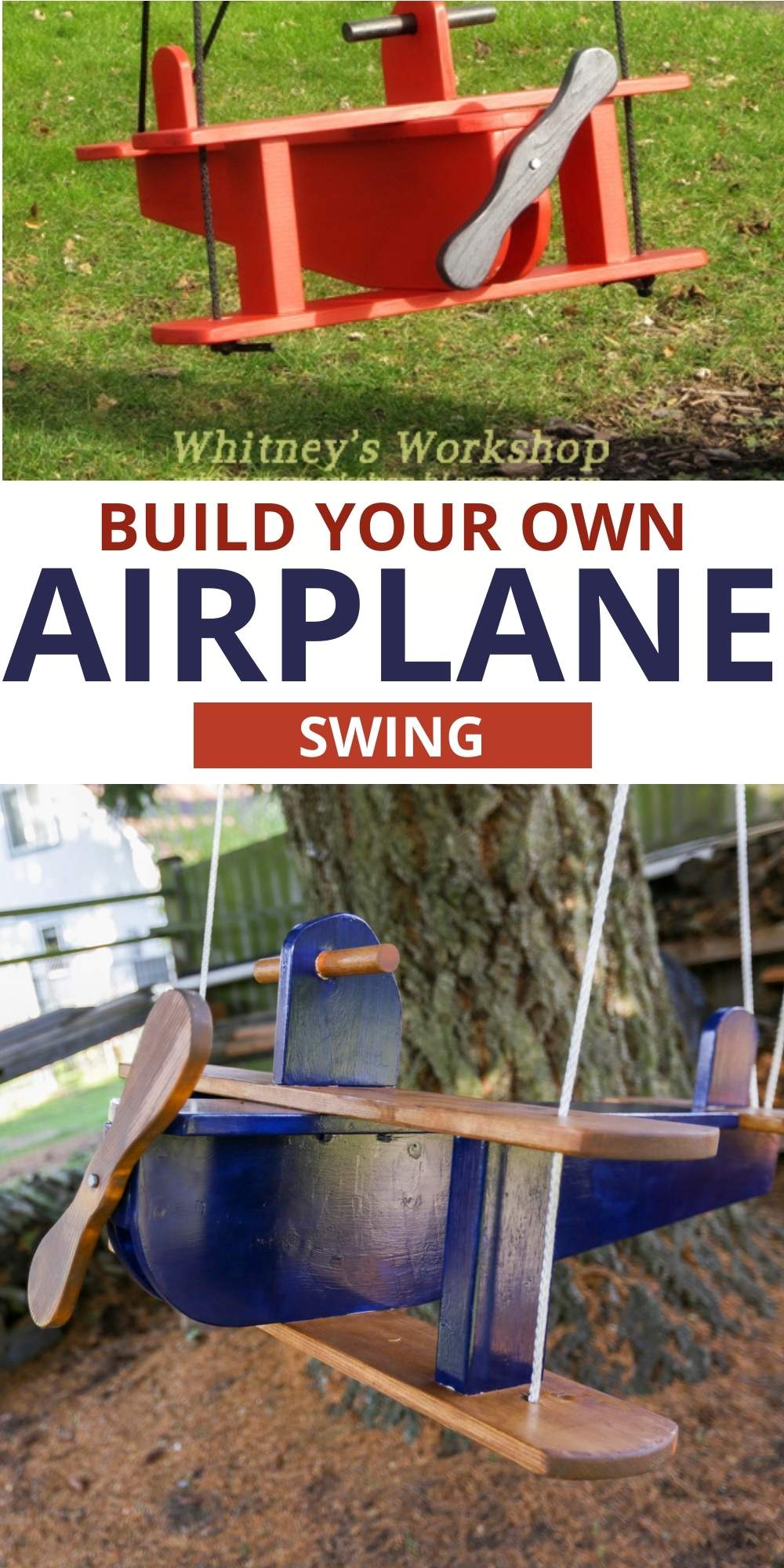 DIY Airplane Swing Plans
Plan One: Build an adorable outdoor airplane swing to hang from your swing set or backyard tree! This detailed tutorial and instruction are from Whitney's Workshop.
She used a circular saw and a jigsaw for cutting the wood in this project. See her post for full details and some step-by-step photos of the process. She shows you how to cut the body pieces and and prop.
Plan Two: DIY Airplane Swing Plans and Tutorial. Dunn Lumber has a great tutorial for an airplane swing that includes a wood cut list and detailed instructions. They give it a difficult rating and say it takes 8 hours from start to finish. The tutorial includes step-by-step photos and instructions.
Tools Needed:
Chop Saw
Circular Saw
Power Sander
Clamps
Tape Measure
Straight Edge
Square
9″ Mixing Bowl (template for curved cuts)
Electric Drill
3/32" Drill Bit
Star Driver
1" Spade Bit
⅜" Drill Bit
¼" Drill Bit
I love her method for cutting the curve. She uses a bowl as a pattern. Great idea! On a whole this plane pattern definitely yields a professional result.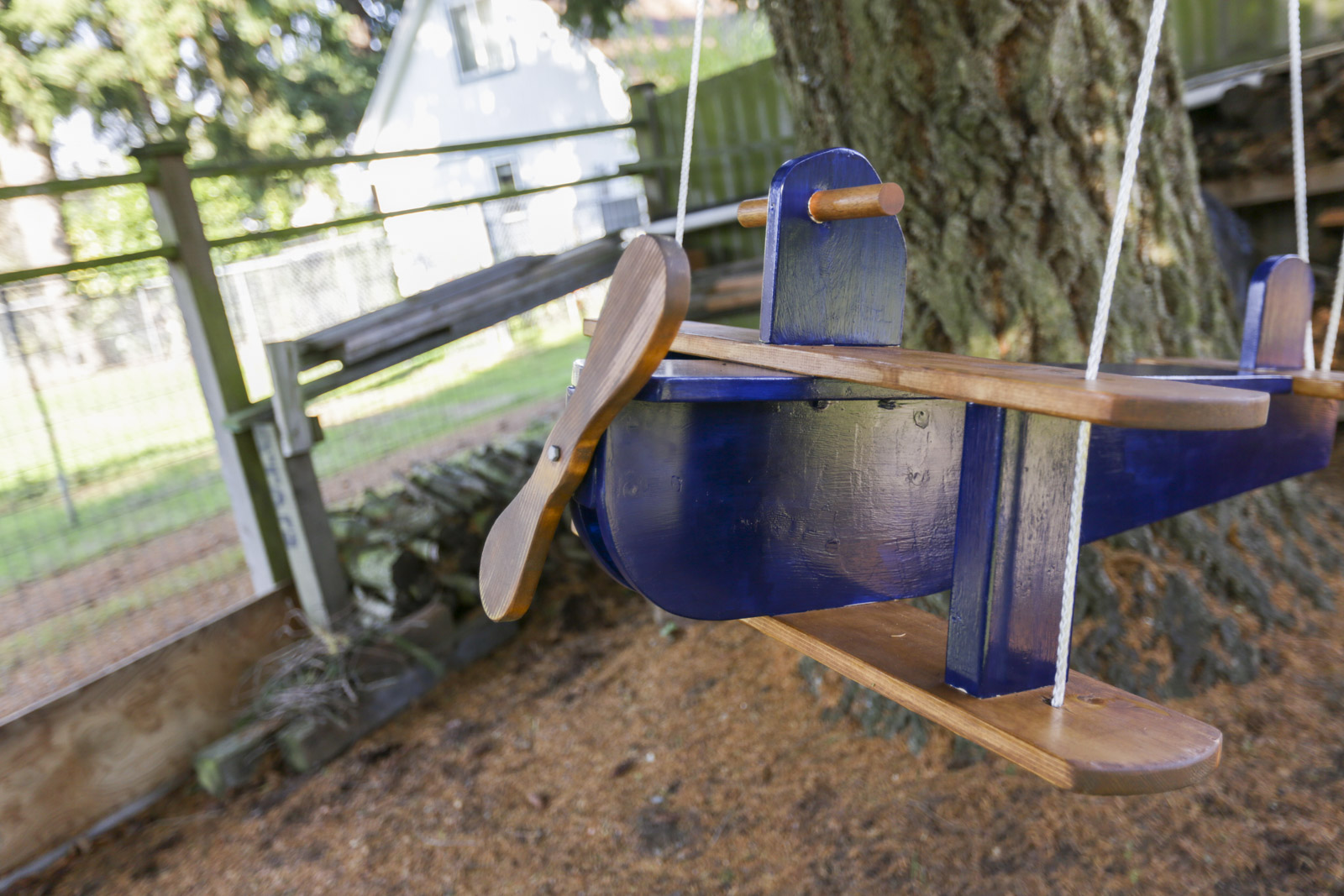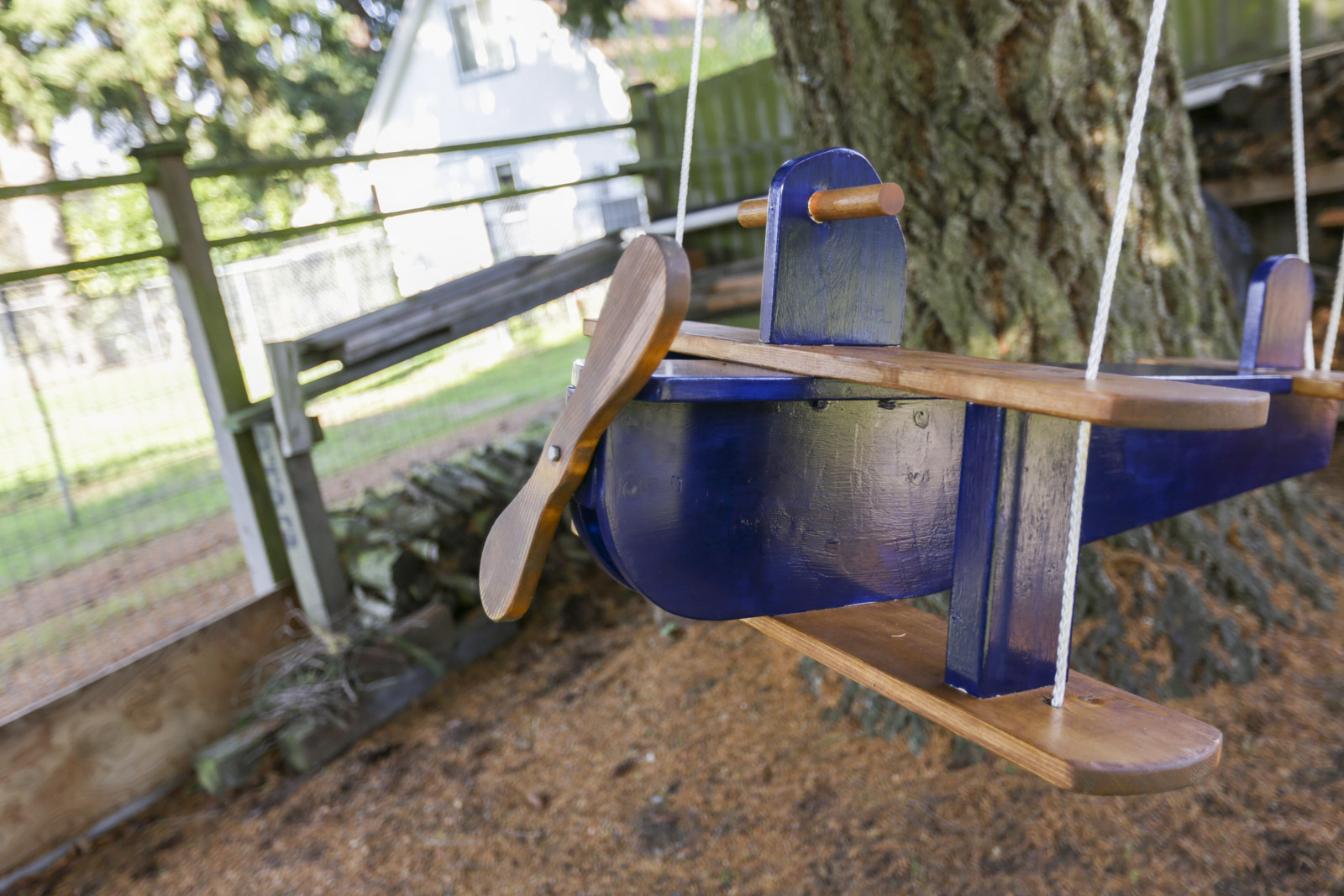 More DIY Airplane Swing Tutorials
Build an airplane swing with plans from My Outdoor Plans. They suggest you invest in cedar or weather treated wood for a swing that will last longer.
This airplane swing has a bit of a different design to it. The handle bar is different. You have to purchase the plans but if you like the design it might be worth it.
Or, if you would rather not build it, you can buy a cute airplane swing off Amazon.
More DIY Projects You'll Enjoy