20 different ways to paint a plant pot to make it unique. Paint a cheap terracotta planter to make it look much more expensive like cute decor. DIY painted pots make great gifts!
Grab a new clay pot or an old pot you're no longer using. Gather some supplies like some colorful paints (spray paint, acrylic craft paint), and maybe some painter's tape, foam brushes, paint brush, rubberbands, decoupage, stickers, chalk paint, primer and other fun supplies from the craft store or dollar store. Check out these great tutorials for inspiration. You can paint the entire pot or just a little bit of it. These range from an easy diy project to more difficult projects.
What kind of paint do you use to paint pots?
Most flower pots are painted with acrylic paint. You can also paint with spray paints.
How do you waterproof painted pots?
Spray on or brush on a waterproof sealant once you've painted your terracotta pots. You can use a variety of waterproof sealants, from decoupage to spray paint or a brush on waterproof sealant.
Do I need to prime terracotta pots before painting?
Sealing your pot before painting is optional. Your pot will weather better, especially outdoors if you brush or spray on a clay pot sealer.
DIY Painted Pots Inspiration
DIY Pineapple Planter: Paint lines to make a cute pot that looks like a pineapple. This would look adorable with spiky succulents.
Learn how to paint a faux concrete look planter pot. Follow the tutorial for techniques to create this fun pot that looks like a concrete pot. This makes a great indoor or outdoor pot.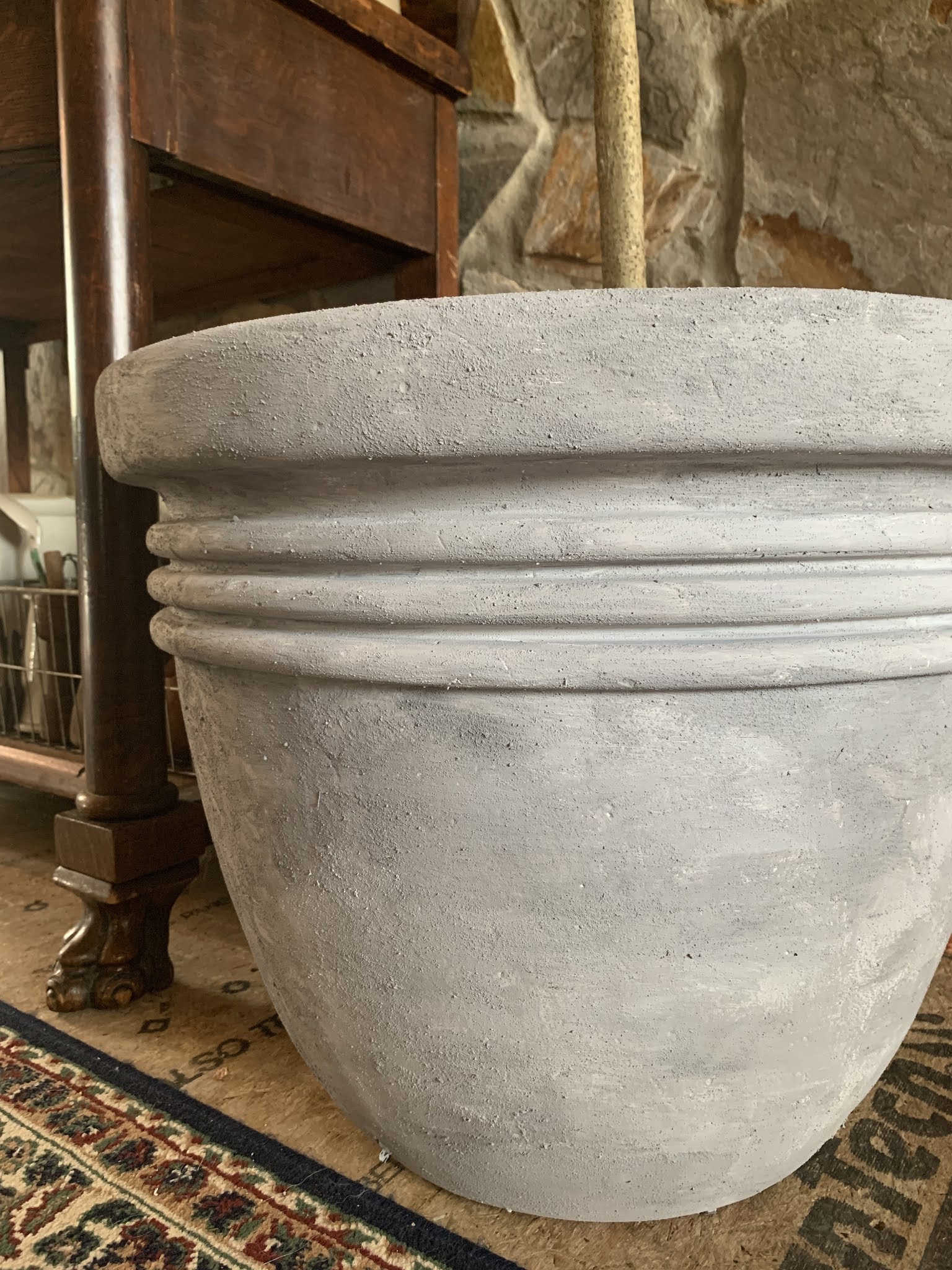 Farm Animal Flower Pot: Paint a flower pot to look like these cute little animals. These would be cute in a nursery.
Painting flower pots is such a fun way to spend an afternoon! Easy to do and fun to mix colors! Check out the tutorial from Holly's Arts and Crafts Corner. The layers of dripping paint look beautiful and totally transform a terracotta flower pot.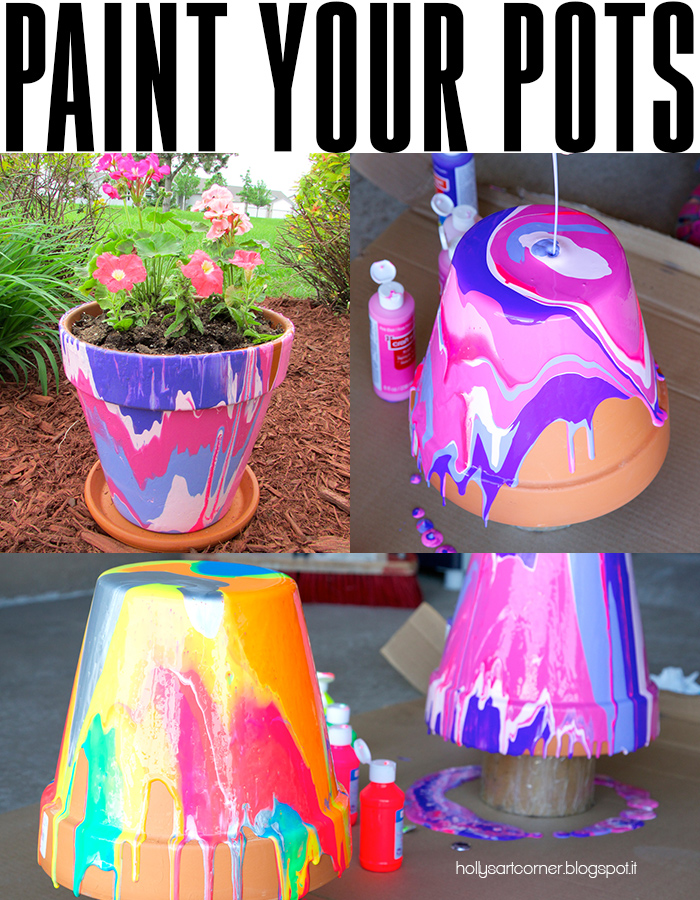 How To Paint A Terracotta Pot: Learn the best way to paint a plain terracotta pot to look like it came that color.
Use spray paint and water to create these beautiful marbled look flower pots. The DIY Nuts have a full, detailed tutorial to show you how to make these beautiful plant pots.
Chalkboard Herb Pot: Learn how to paint a pot with a chalkboard tag. These are really cute for labeling herbs on a window sill.
These 6 DIY painted flower pots are painted with acrylic paint. Follow the tutorials for each of the styles, from polkadot, cute face, geometric ombre design, dry brush, dabbing paint and diagonal designs.
DIY Weathered Pots: Learn how to make a faux weathered pot that looks like it's vintage.
Use a flower pot as a cute gift or keepsake. Learn how to turn a plain flower pot into a handprint pot.
Transferring Images onto Terracotta Pots: Learn how to transfer an image onto a terracotta pot. These pretty pots look vintage.
Use a Cricut machine to cut out a cute vinyl decal. This "bloom" cut file works perfectly on a pot. Plant something and give it as a cute gift.
DIY Faux French Pots: Make a cheap pot look like a cute vintage French pot.
Use a napkin with a print you like and decoupage it onto a pot. Follow these easy instructions to learn how to decoupage a flower pot.
Chalkboard Painted Pot: Learn how to paint a flower pot so the whole thing is a chalkboard. So many fun uses for this!
Stack flower pots to make these cute Scandinavian inspired Christmas trees. These stacked terra cotta pot trees make adorable holiday decor.
Dip Dye Succulent Pot: This fun method for painting a pot would be cute with so many different colors.
Use acrylic paint and paint brushes to create this faux marbled effect. Creating the look of marble is an inexpensive way to get a beautiful planter without spending tons of money.
Rubber Band Painted Pots: I love this look! This is a really fun and easy project anyone of any skill can do.
Use stencils on a flower pot to create a custom message. Learn how to use a stencil to create your cute flower pot. This would make a great gift idea.
More DIY Ideas