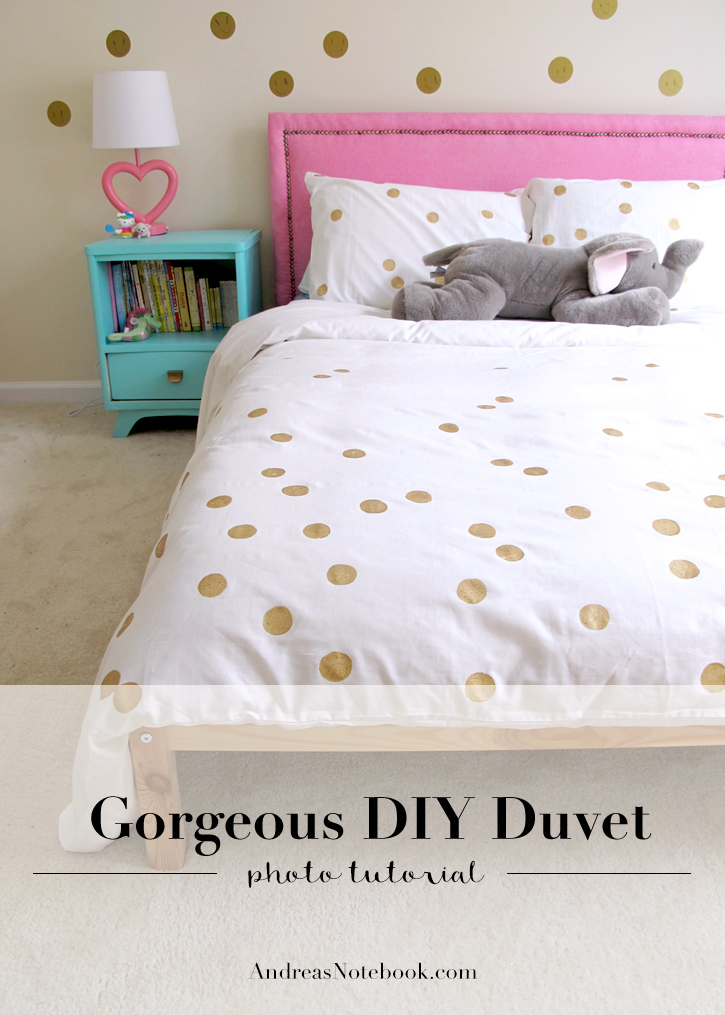 This IKEA hack uses a basic white duvet, fabric paint, and paint daubers to create modern girl bedding for under $40. It took under 30 minutes to paint, required no measuring (my favorite kind of DIY!) and is machine washable. The tutorial will explain how to create a subtle cascade polka dot pattern. It could be easily modified to try with other colors, shapes, and patterns!

Supplies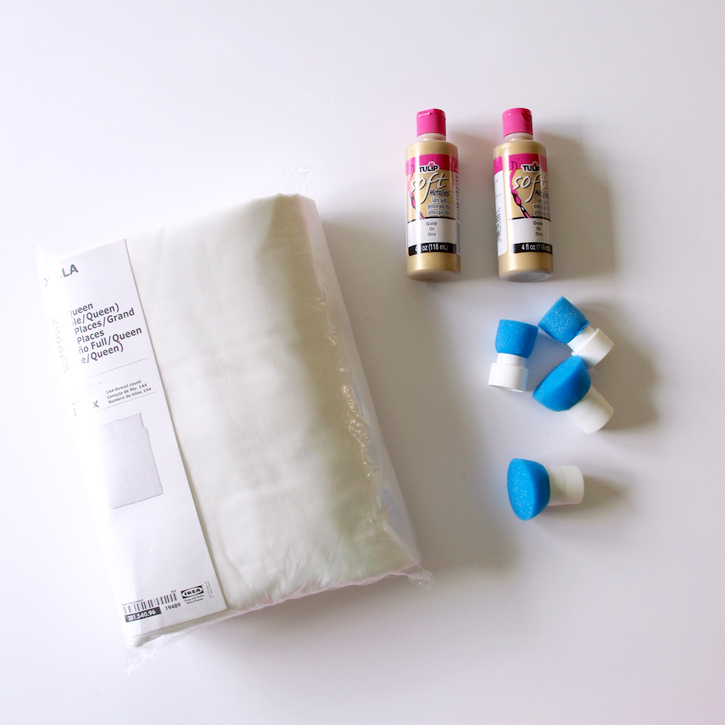 Instructions
1. Fold duvet in half on a large surface with duvet top/opening on the bottom (this will help create the dot pattern). Shake and pour paint on a spare plate.
2. Starting at the fold, sponge the dots. Dab off extra paint once on a piece of paper or scrap fabric before sponging onto the duvet. The dots should be less at the top fold line and more at the bottom for a subtle cascade pattern. Sponge a random pattern on fronts of pillowcases.
3. Go back and check for white spots on gold circles, carefully re-stamp white spots with a little extra paint.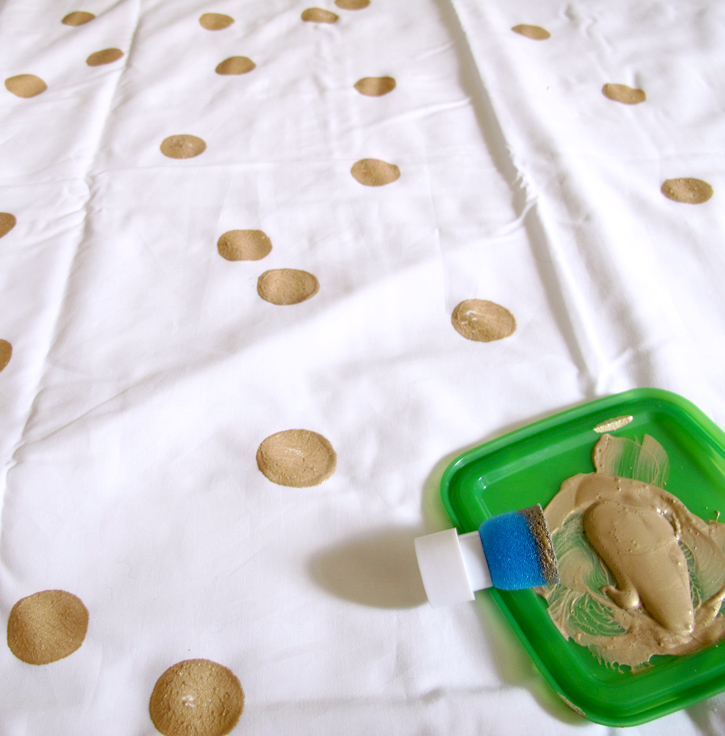 4. Wait 72 hours to wash, and wash inside out (will be dry to touch within a few hours). Iron inside out.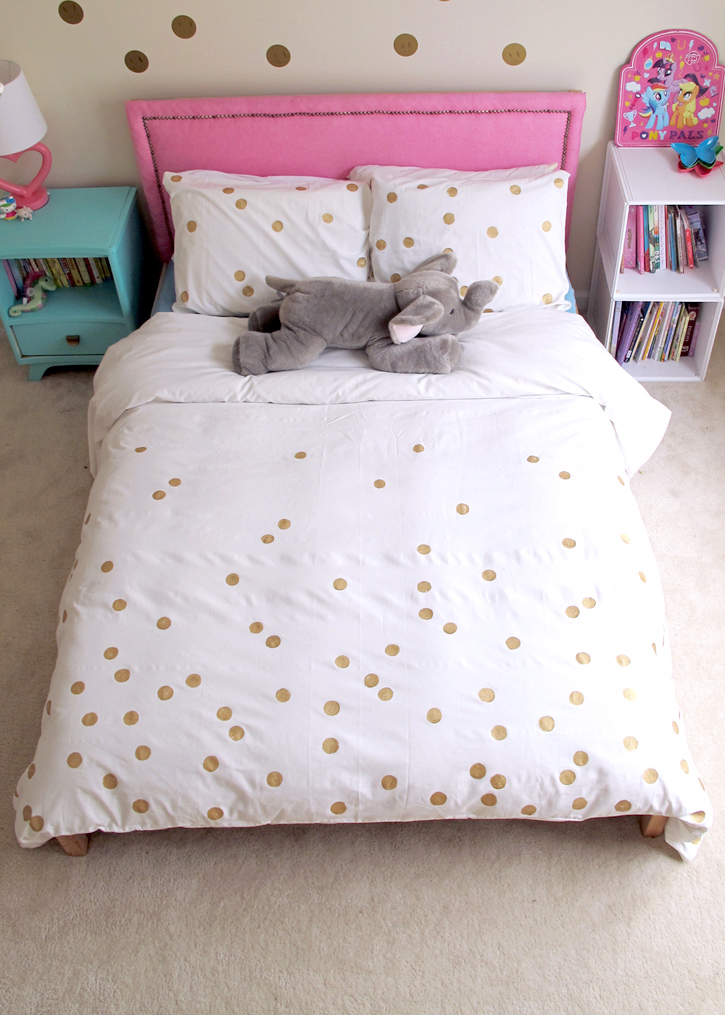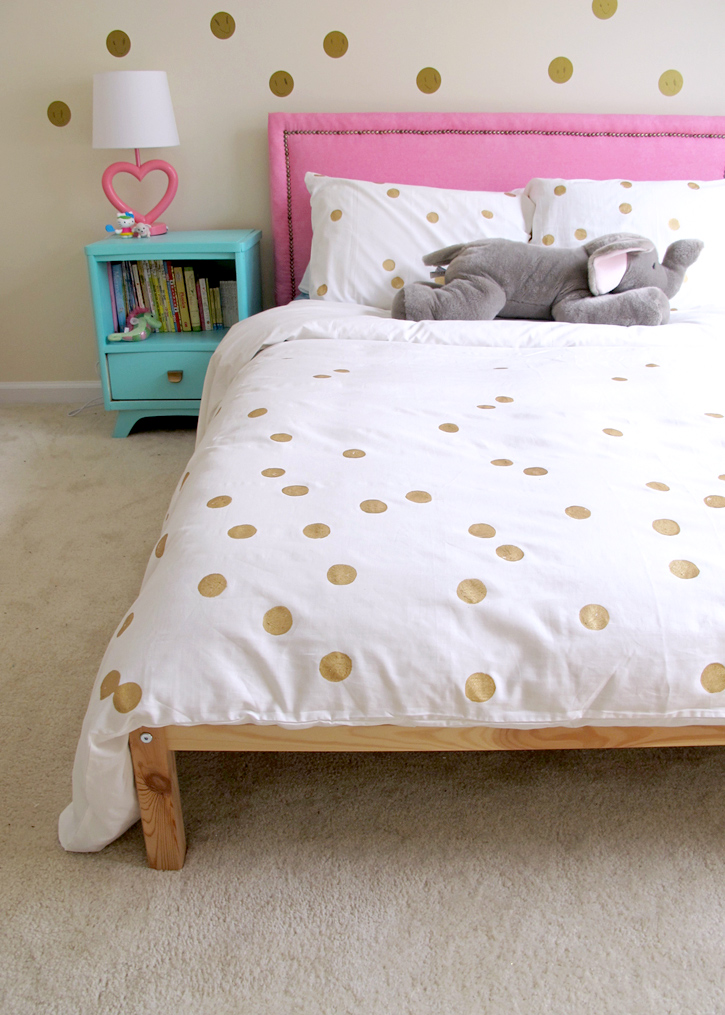 Our daughter has a lot of style. She is not a plain, subtle bedding kind of child. Needless to say she slept happily in her bed the past several nights!
This painted dot duvet was simple to create and the result is fun, fresh, and budget friendly. Happy making!