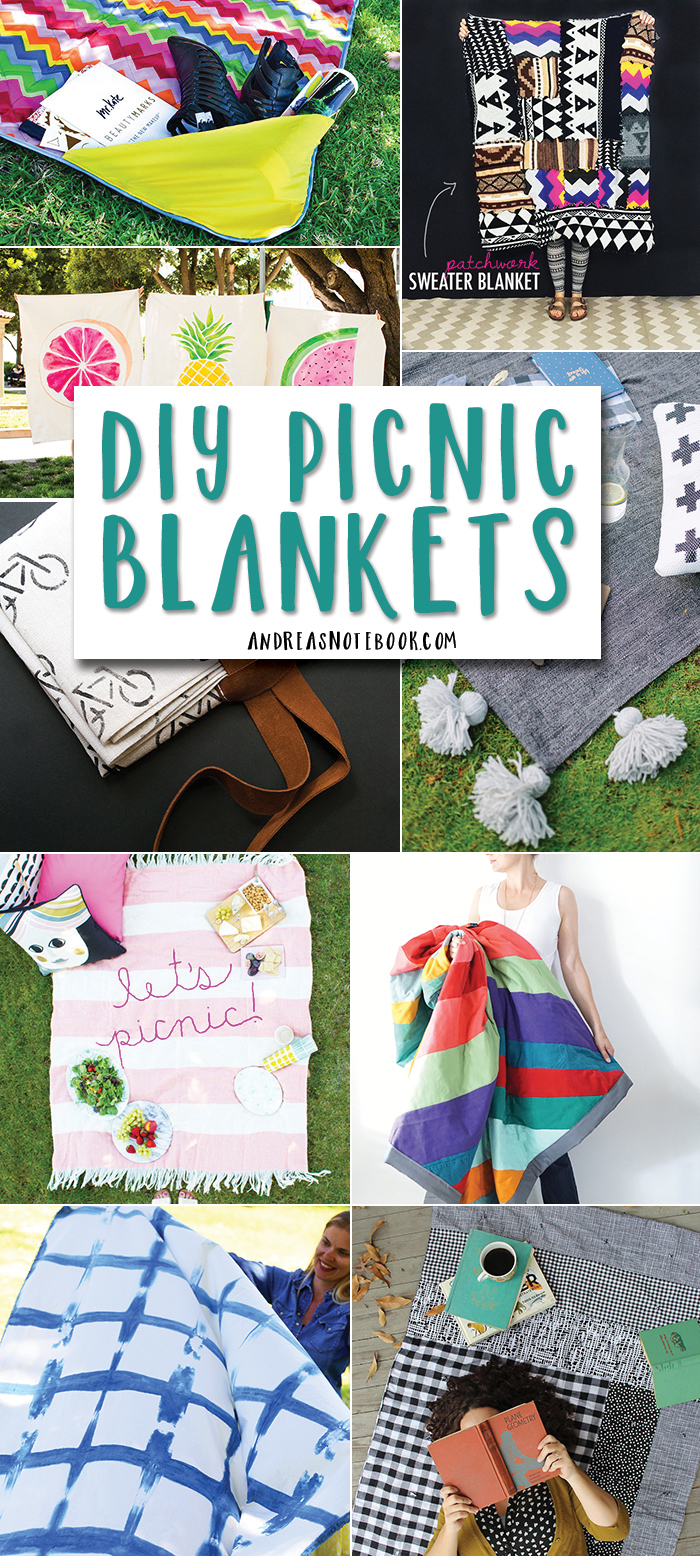 Summertime is my favorite time of year to head outdoors–whether it's to the park, an outdoor movie, or just to catch some sunshine, a picnic is a must! And you can't have a picnic without the perfect picnic blanket. I keep at least a blanket or two in the back of my car at all times! Here are 15 perfect DIY picnic blankets.
1. DIY Patterned Picnic Blanket
No sewing skills are needed for this simple stamped blanket from Almost Makes Perfect.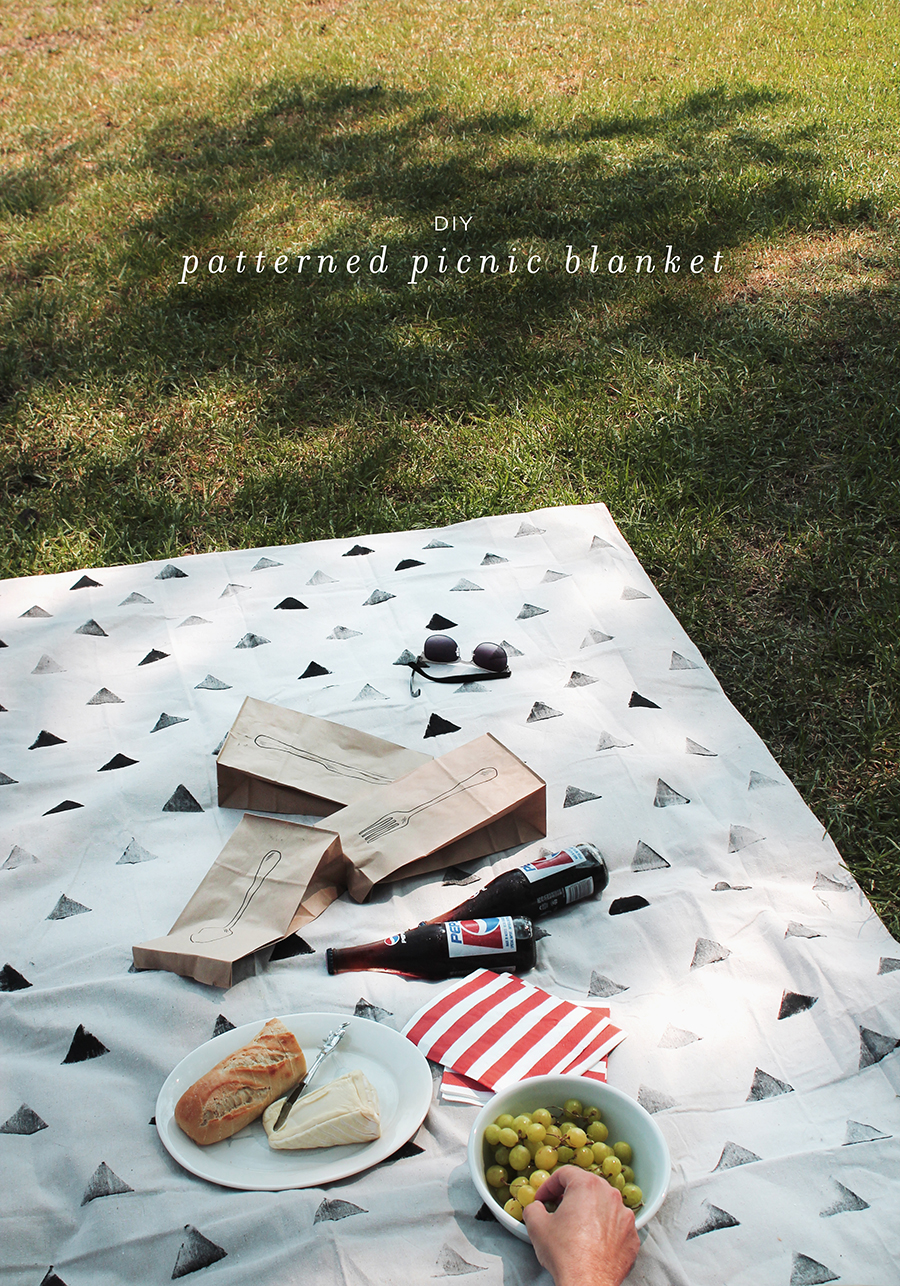 ---
2. Pocket Festival Blanket
Mr. Kate shows us how to customize a store-bought blanket with these handy pockets.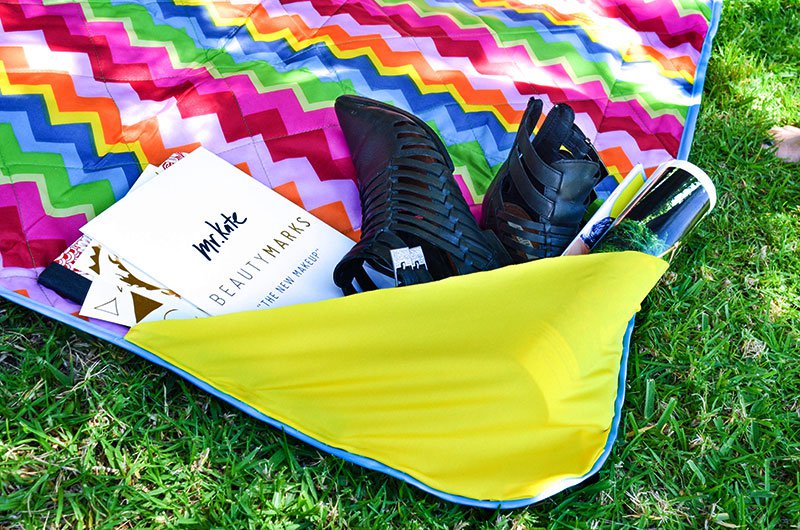 ---
3. Patchwork Sweater Blanket
Recycle your old sweater stash with this how-to from Alisa Burke.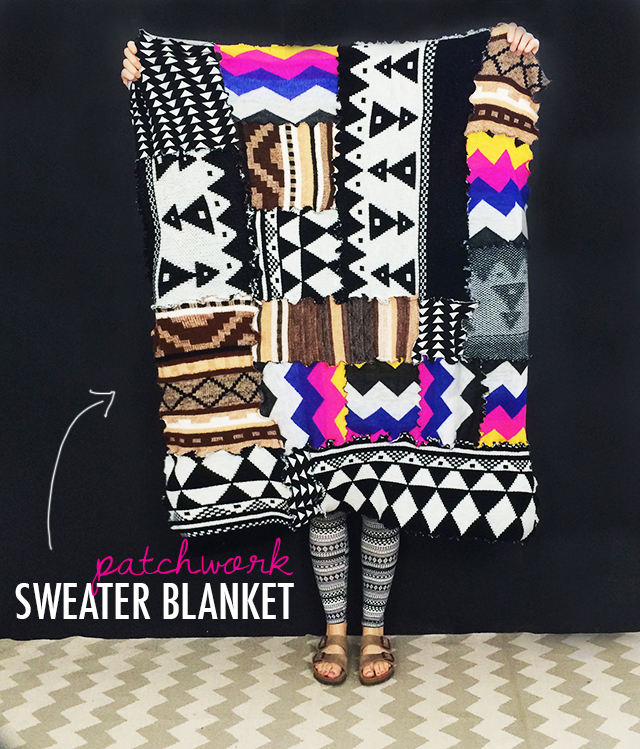 ---
4. Ombre Beach Blanket
Use fabric dye to create this gorgeous ombre effect via Billabong.
---
5. Upcycled Jeans Quilt
Recycle a collection of colorful jeans into this boldly striped quilt here on Andrea's Notebook.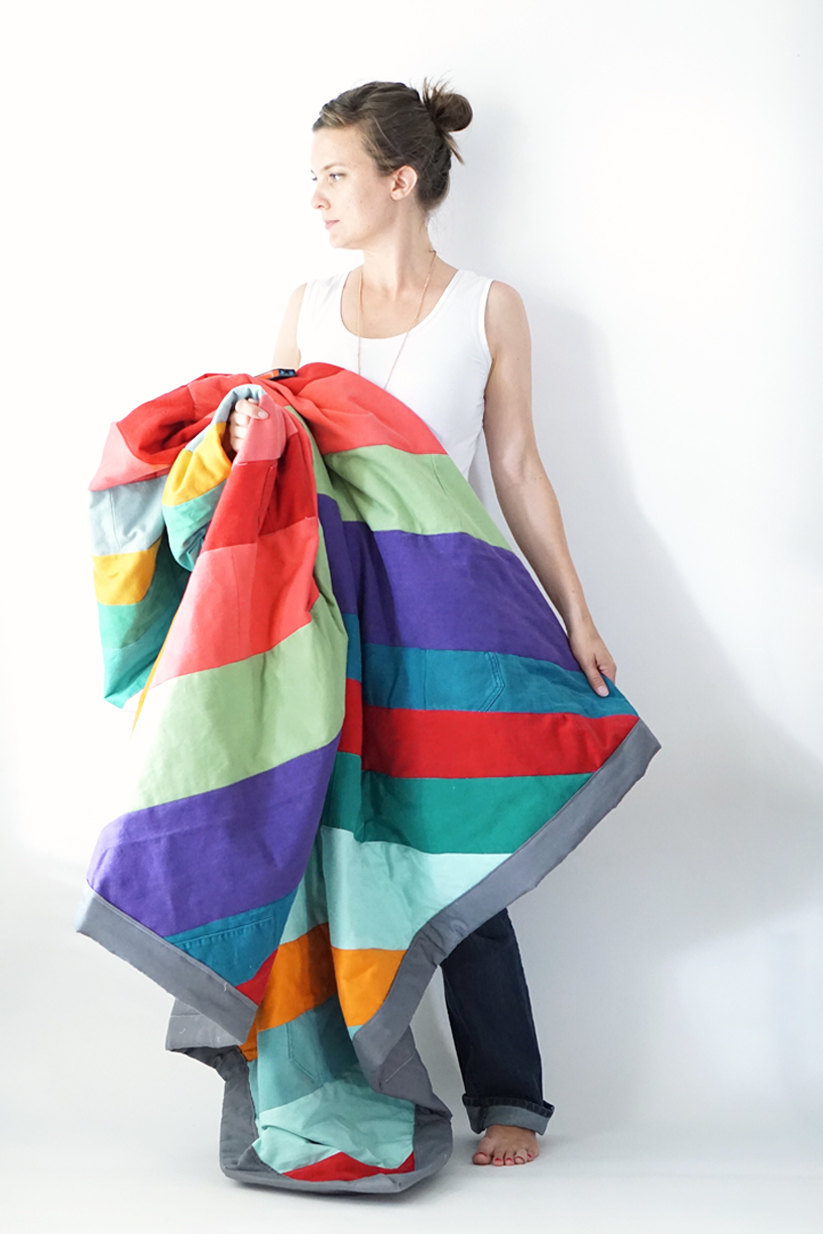 ---
6. DIY Giant Embroidery Picnic Blanket
Update your picnic blanket with a simple embroidered saying with Lovely Indeed.
---
7. DIY Indigo Dyed Blanket
Use shibori and indigo dye to make this bold blanket. Get all the details from Say Yes.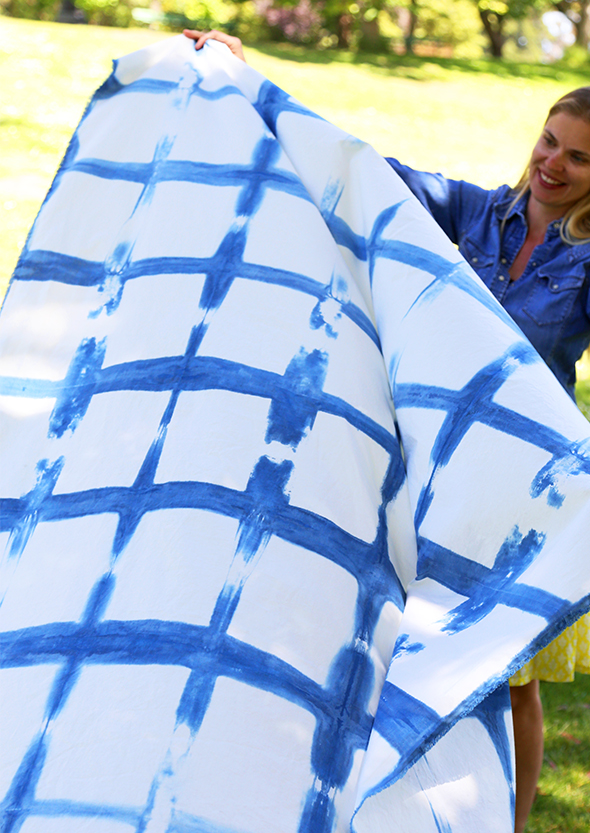 ---
8. Travel Picnic Blanket
Make this simple and stylish drop cloth blanket with Tried & True.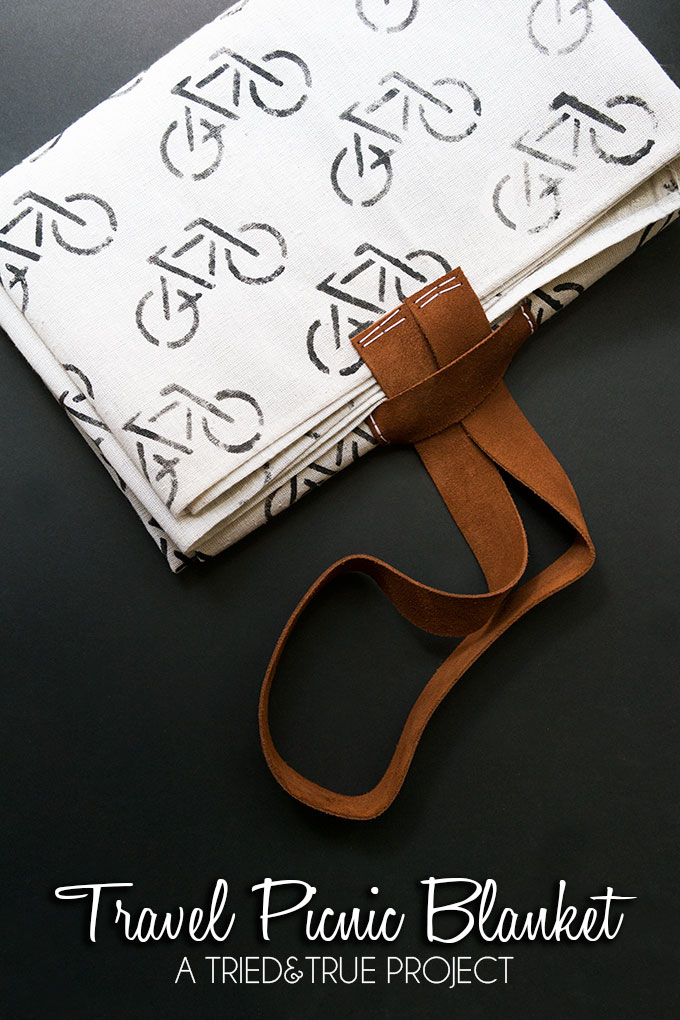 ---
9. Easy Patchwork Quilt
A Beautiful Mess shows us that patchwork quilts can be simple and stylish.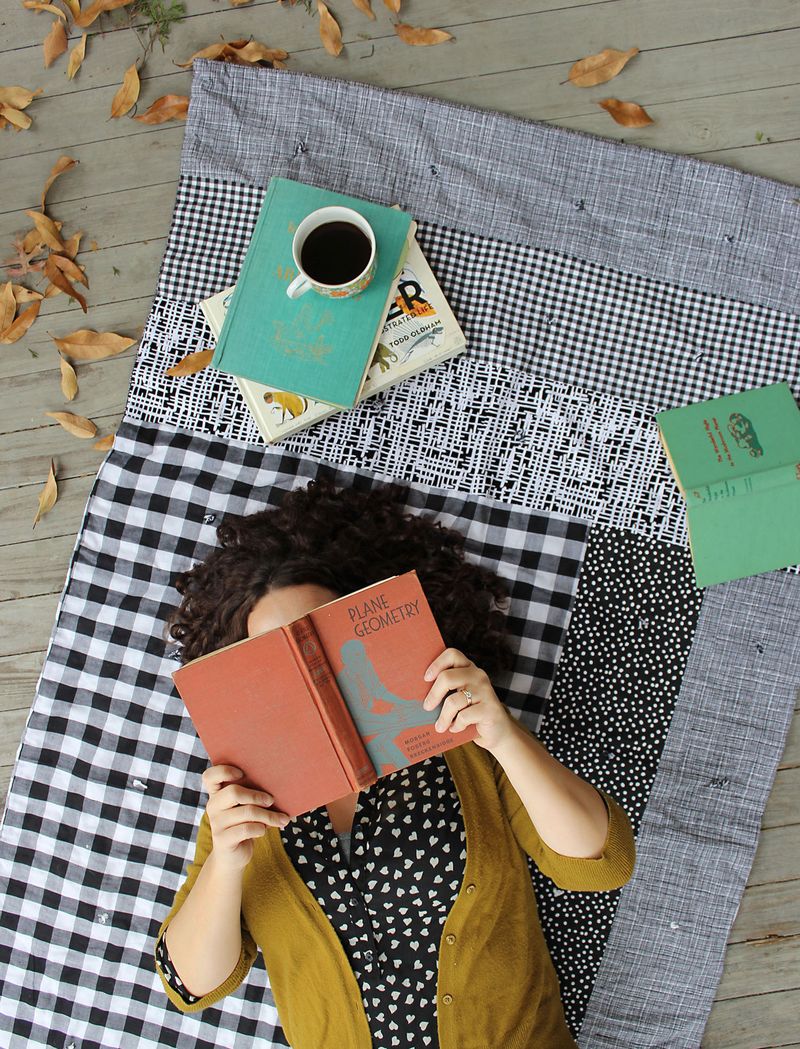 ---
10. Painter's Canvas Picnic Blanket
A Subtle Revelry adds a few painted stripes to their drop cloth blanket.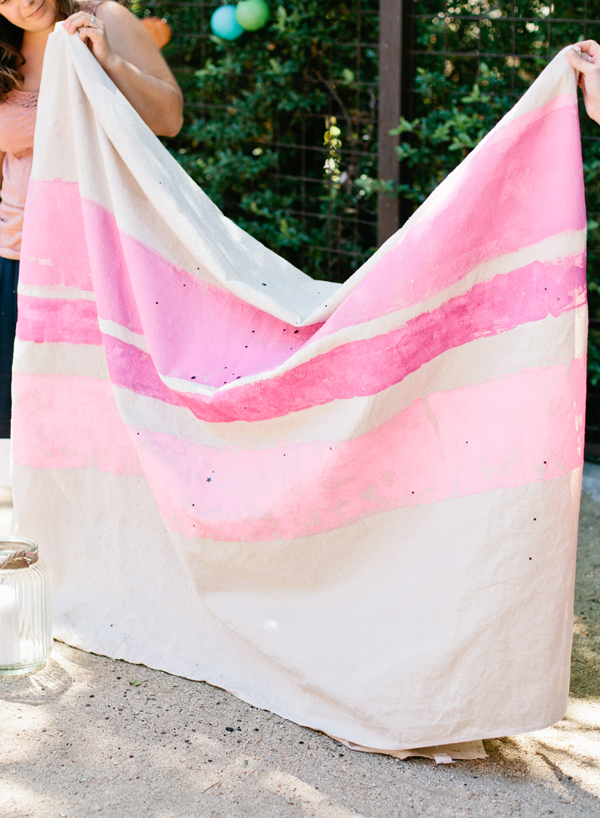 ---
11. Simple Striped Picnic Blanket
Make a simple roll up blanket with pockets from Sew DIY.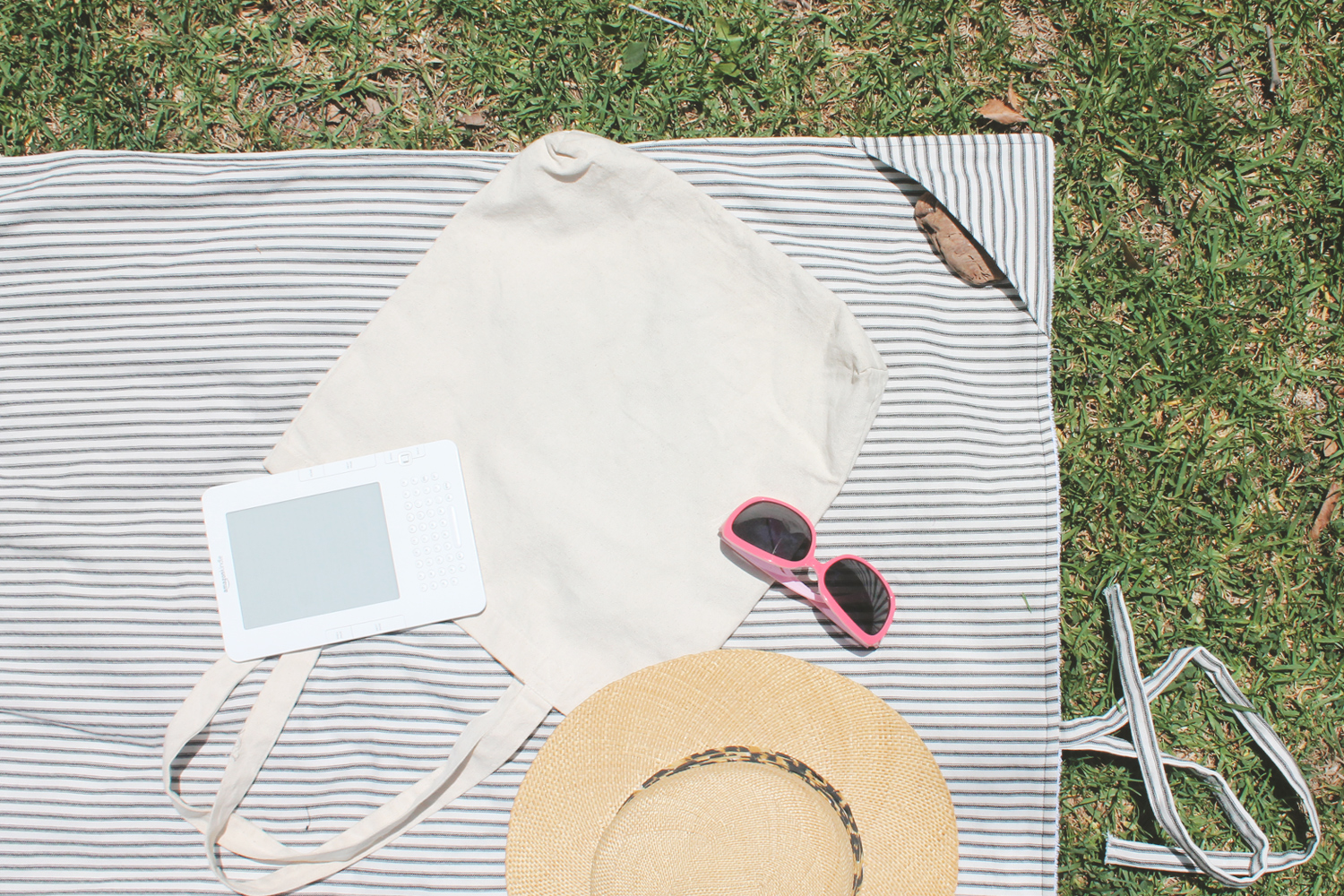 ---
12. Mod Painted Picnic Blanket
Add a modern touch to any blanket with Small Fry.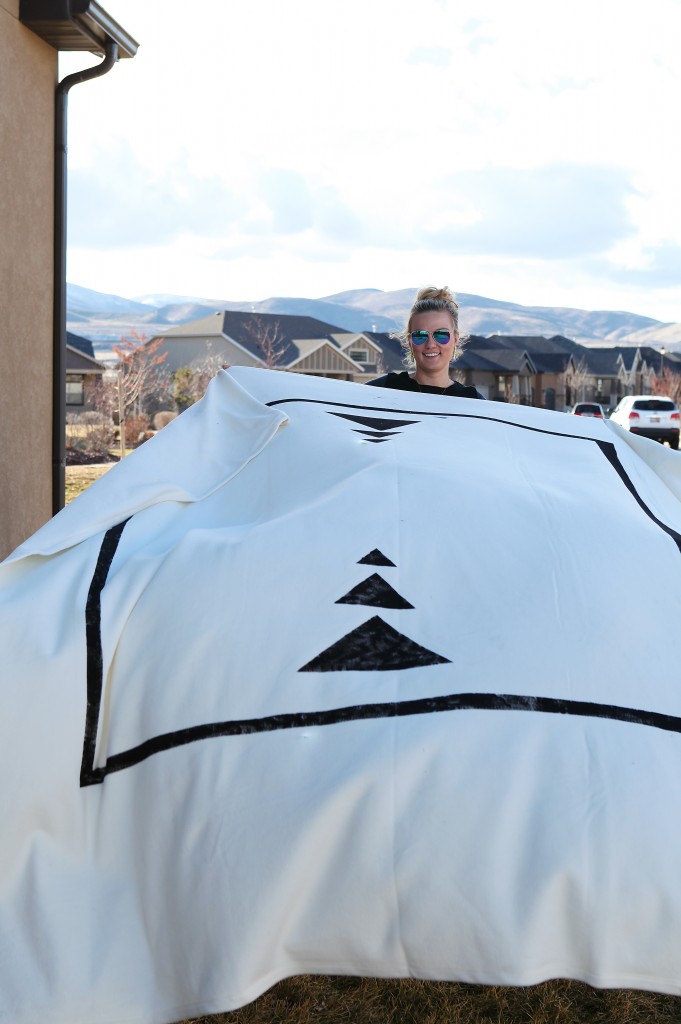 ---
13. DIY Tasseled Rug
Add tassels to a rug for the perfect outdoor picnic. Full how-to at A Pair and a Spare.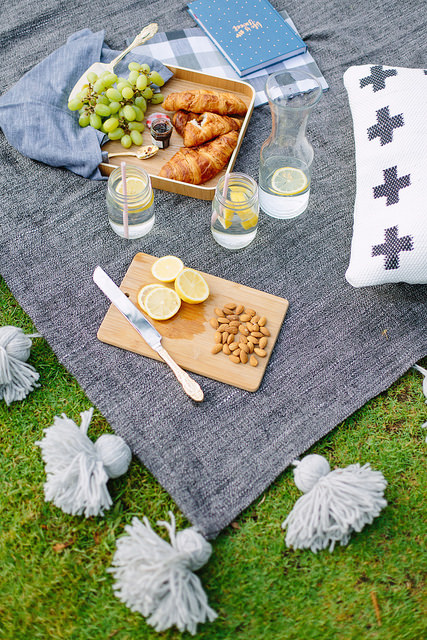 ---
14. Fruit Print Blanket
Handpaint your favorite fruit onto these colorful picnic blankets from Brit + Co.
---
15. Denim Triangle Quilt
For a more intricate denim quilt, try your hand at these gorgeous triangles from Modern Handcraft.