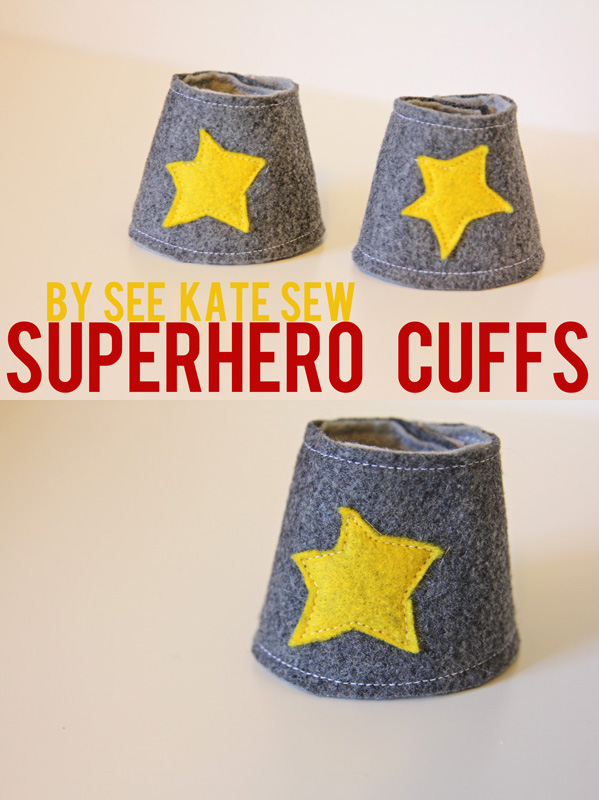 Hi everyone! I'm Kate from see kate sew!
Today I'm sharing an easy tutorial for superhero cuffs! Because a superhero is not complete without them!
Materials:
First print out your template and cut out two cuff pieces and a star for each cuff. The template is sized for a small toddler, so if you have a bigger kiddo, just make a larger shape.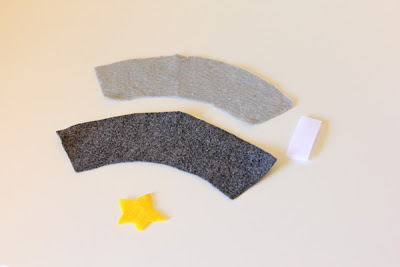 Stack the two cuff pieces and topstitch them together all the way around at ⅛-1/4″
Sew the star in the middle.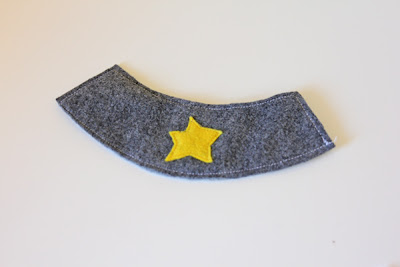 Your velcro should be as long as the short edge. Sew one piece of the velcro to the front of you cuff and the other piece to the back of the opposite side.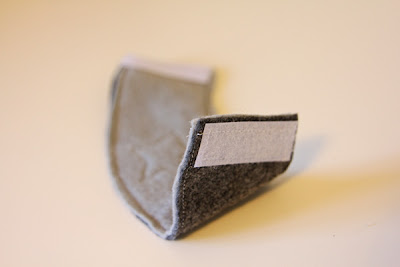 Velcro it together and you've got one little cuff!
Now repeat for the other side and go save the world!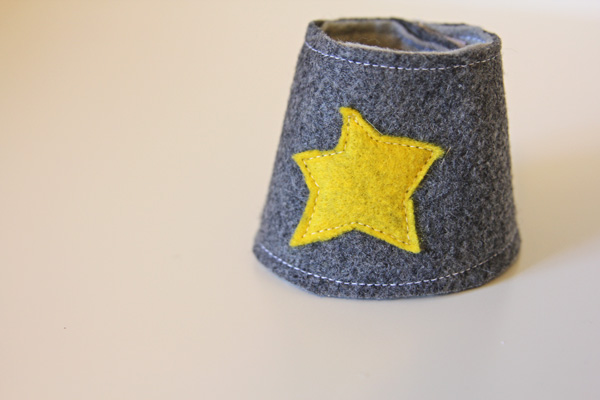 You can even switch up the stars for something else like hearts or lightning bolts!
Thanks for having me here Andrea! And thanks for reading my little tutorial! Come over to
see kate sew
and check out some of my other tutorials!