This year is so different than any year we've experienced before. I thought it would be fun to create a list of Halloween costumes that are very 2020. Some are popular because the show or movie are popular this year. Others are more popular because of politics or cultural references. Do any of these surprise you?
1. Carole Baskin & Joe Exotic
It seems like a lifetime ago but back in March The Tiger King was all anyone talked about for a couple weeks. Of course now that Carole is on Dancing With The Stars she's back at the front of everyone's minds. You can't go wrong with floral and cat print if you're dressing as Carole. And you just need a hat, flannel and mustache to be Joe Exotic.
There have been so many funny costumes on kids and adults pop up on instagram. Take a look at these to inspire your own costume. You probably have everything you need around the house!
Kids dressed as Carole and Joe seems 100 times funnier than adults. I don't know if it's because the kids are so cute or because it seems slightly inappropriate but still funny.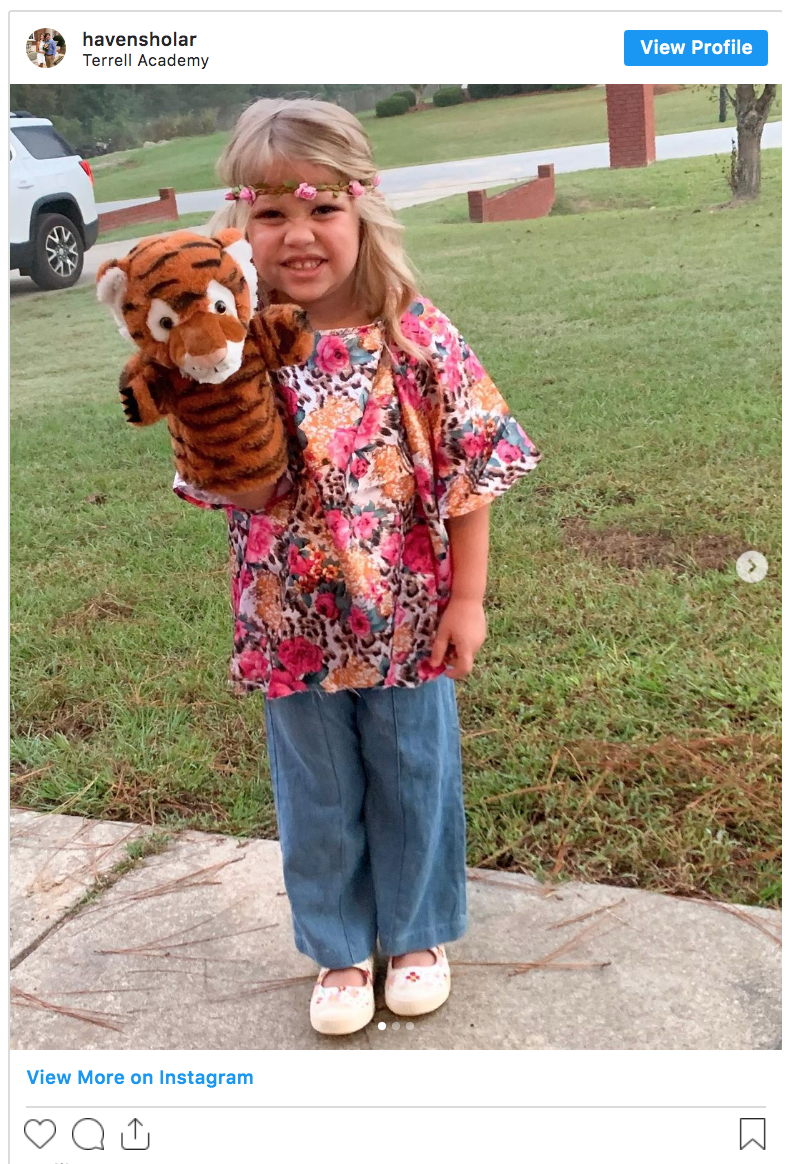 Don't want to dress your kid up as Joe or Carole? Try this take on a family costume. Make your kid the tiger! How cute is this family??
This costume reminds me you don't even need flannel go pass for Joe. Just any old tight button up and Wranglers will do! Don't forget the hat though.
If you're going to play Carole, don't forget the bicycle prop! This makes the costume really come together. Nobody will be asking who she is supposed to be!
2. Harley Quinn
The Suicide Squad is always a popular costume for girls and women. This year just as much as ever because the new movie, Birds of Prey, came out. It's fun to dress up as Harley Quinn. Fun makeup, hair and easy costume.
Learn how to do Harley Quinn makeup with this easy YouTube tutorial. The makeup really makes the costume. You can buy a costume online or make your own but you'll really look like Harley Quinn if you have the right makeup. Don't forget the blue and pink Halloween hair spray.
3. Cobra Kai
Karate Kid, anyone? Did you watch that when you were young? Well Netflix now has Cobra Kai: The Karate Kid Legacy Continues. If you haven't watched it with your kids now is the time. They might want to dress up as Cobra Kai this year.
4. The Mandalorian
Star Wars fans knows who this is! The Mandalorian (series available on Disney+) is a very popular costume idea this year. This one is not quite as easy to DIY as the costumes above but you can definitely do it!
If you're wanting to buy a Mandalorian costume, consider shopping on Etsy. Though remember handmade items take longer to make and shipping isn't as fast for regular people who aren't Amazon so order quickly! You can also find good costumes at your local Halloween stores or Target.
And don't forget your Baby Yoda prop!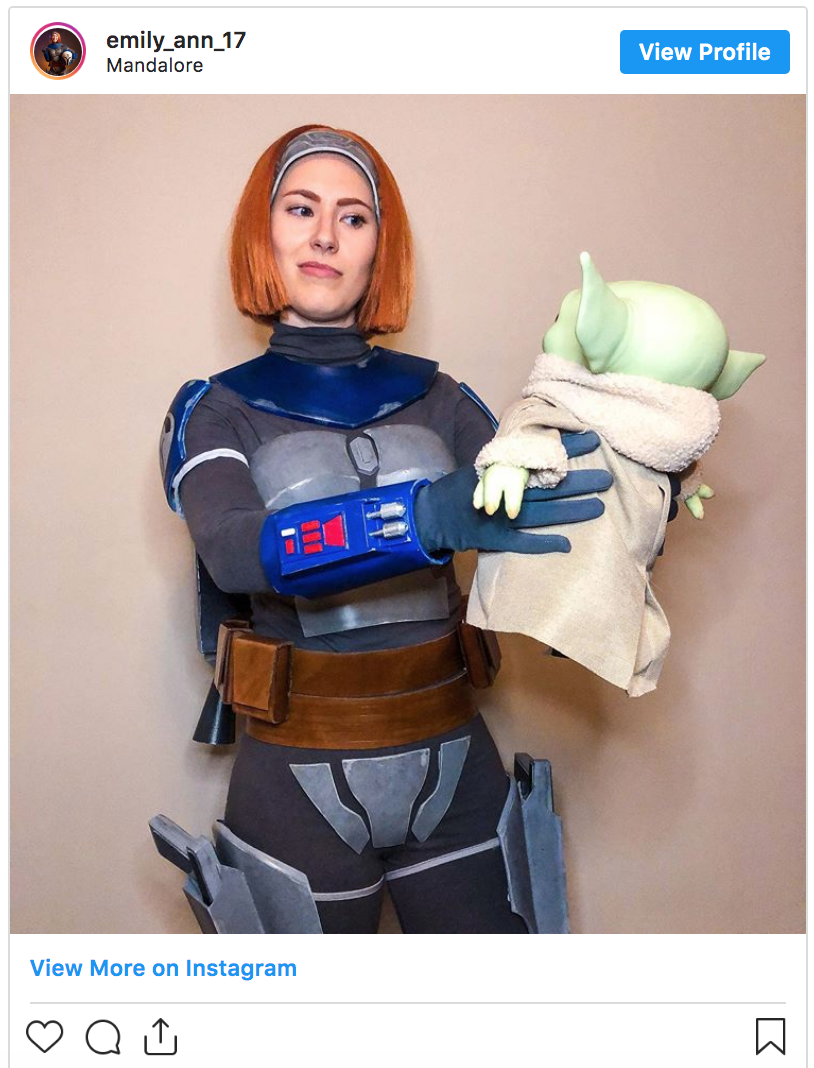 5. COVID-19
This is the most 2020 costume possible. All you need is some face paint and some red tassels. Whether it's a great idea to wear it or not, it's definitely scary.
6. Baby Shark (and Mama and Daddy too)
I'm sorry to do this to you, but Baby Shark is also a great costume idea. If you now have the song stuck in your head all day, please forgive me. But how cute is this family? And these would be easy costumes to make! Just get some white and black felt and a glue gun!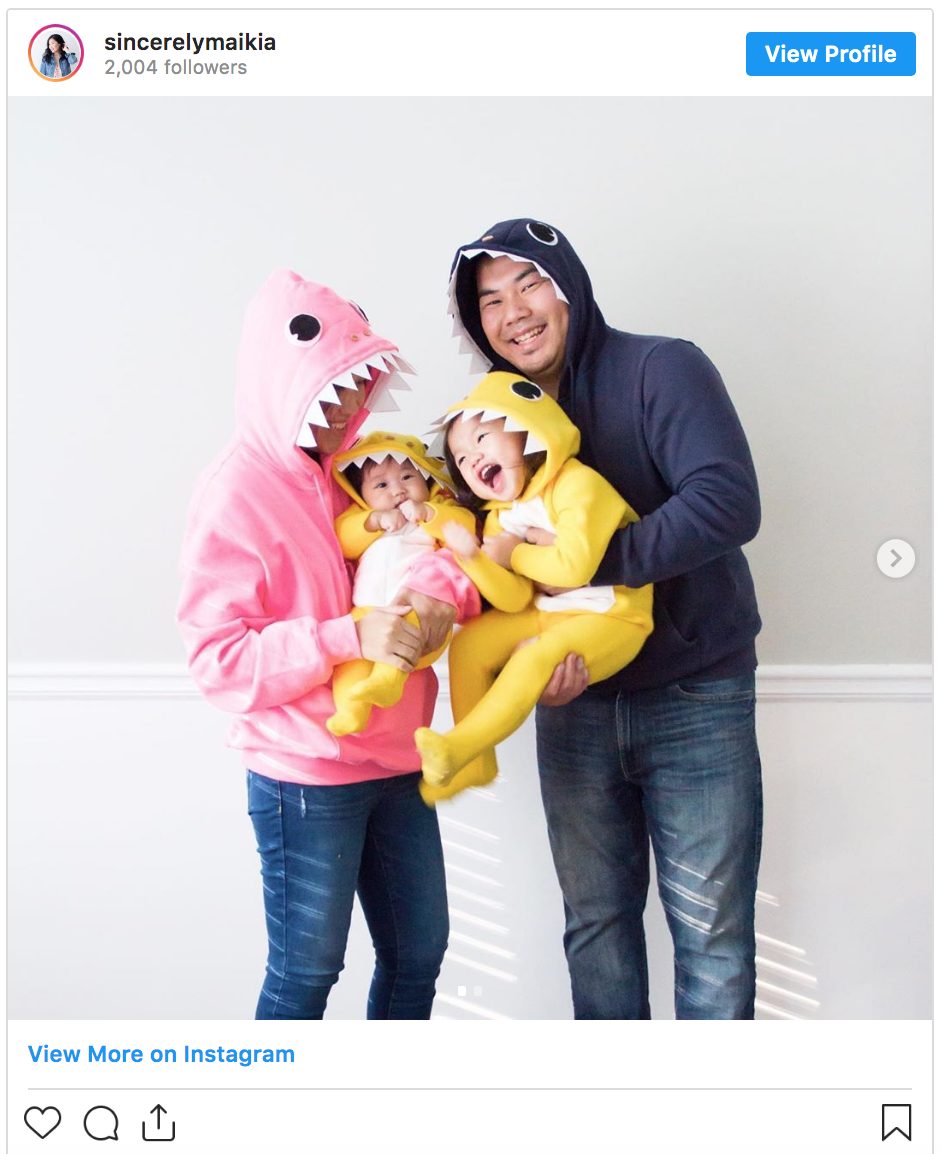 Watch this quick YouTube tutorial to see how to make your own inexpensive Baby Shark costume.
7. Supermarket Sweep
Everyone has been watching the new Supermarket Sweep. There are some really fun costume ideas for this one! You can do this one alone or make it a couple or family costume.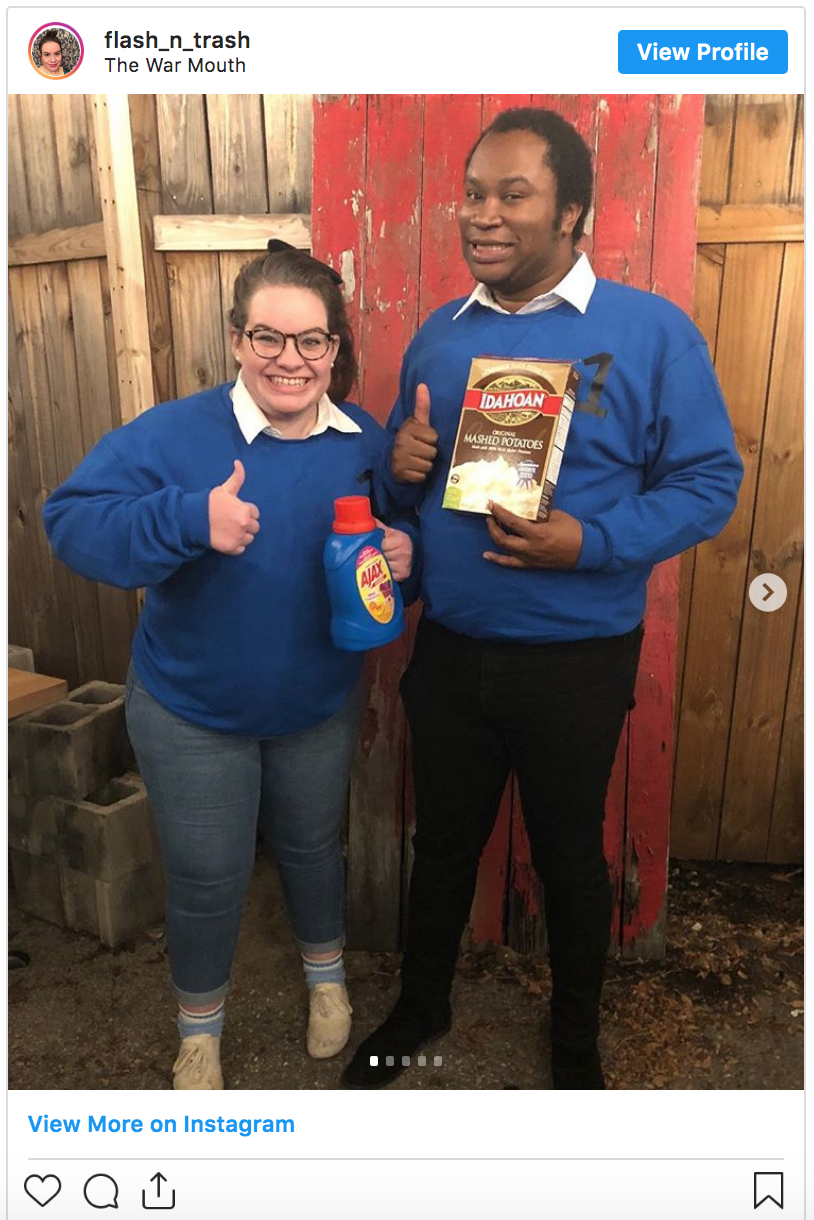 You can even set up a cute photo shoot in your local grocery store! Just prop your phone on a shelf or ask someone to take the photo for you. All you need are matching outfits and a name tag.
Or dress up as the ever stylish host, Leslie Jones! Grab your skinny jeans, a white tee and a fitted blazer. Carry your yellow cards as a prop.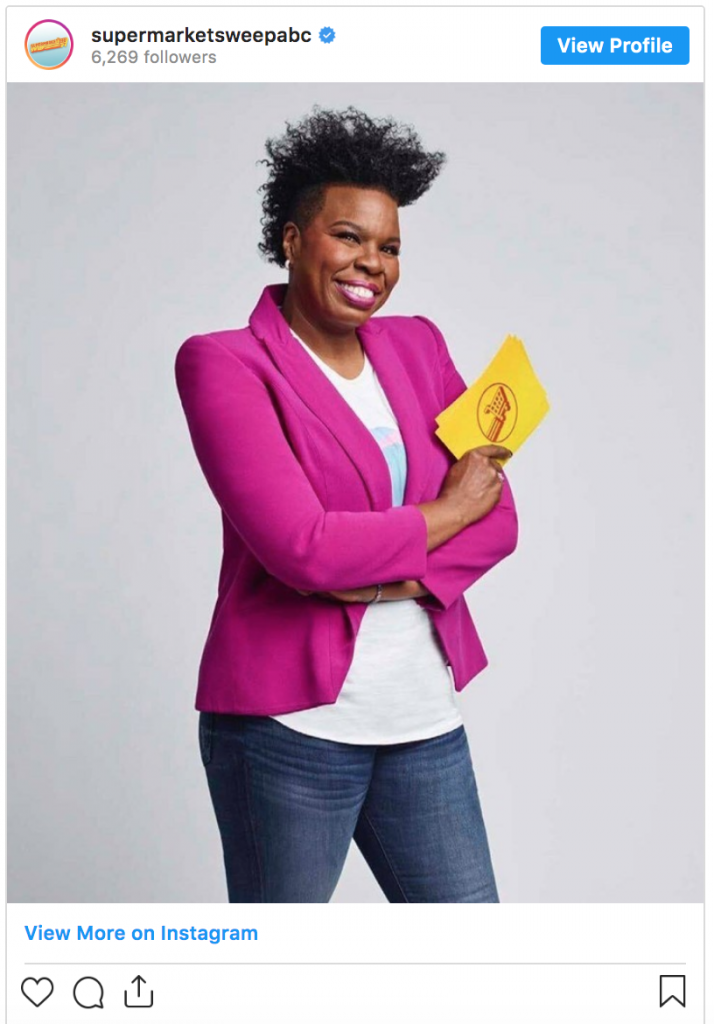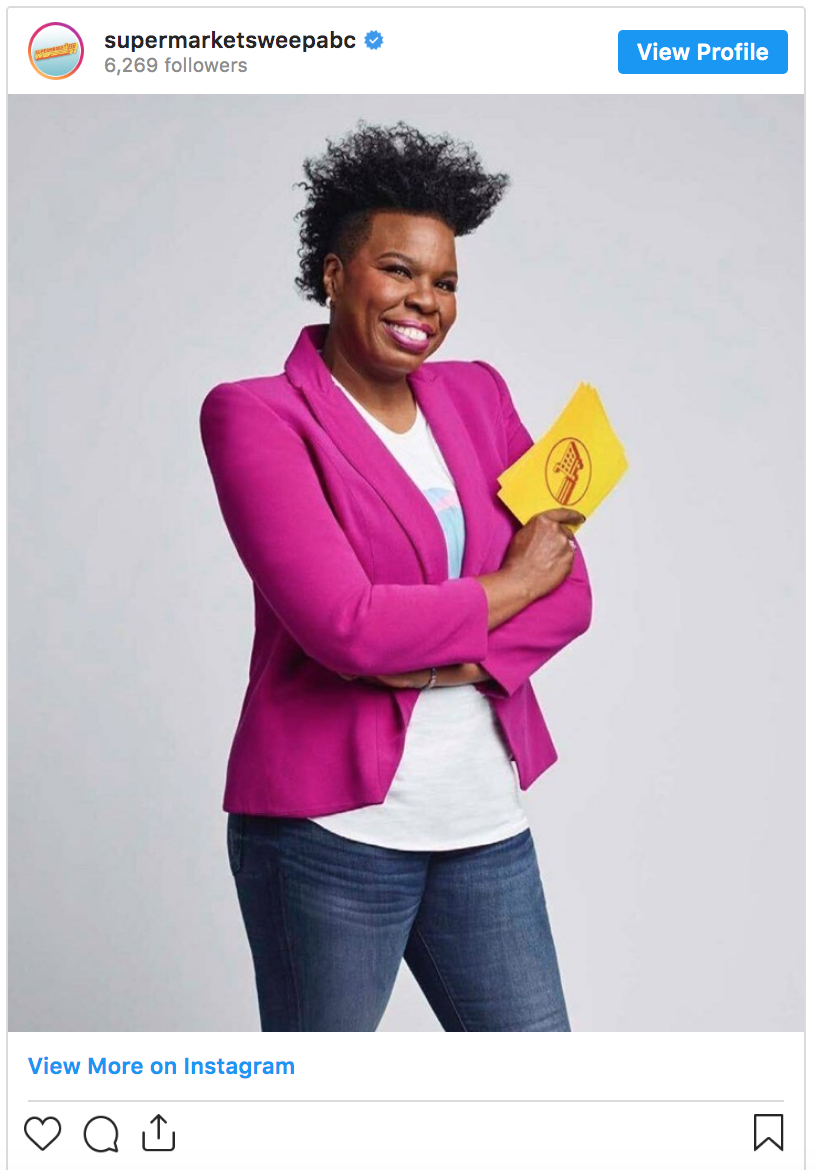 8. Schitt's Creek
Everyone loves Schitt's Creek. There are an endless amount of fun costumes from the show. If you haven't seen it yet, definitely start! I haven't met a person yet who doesn't love the show.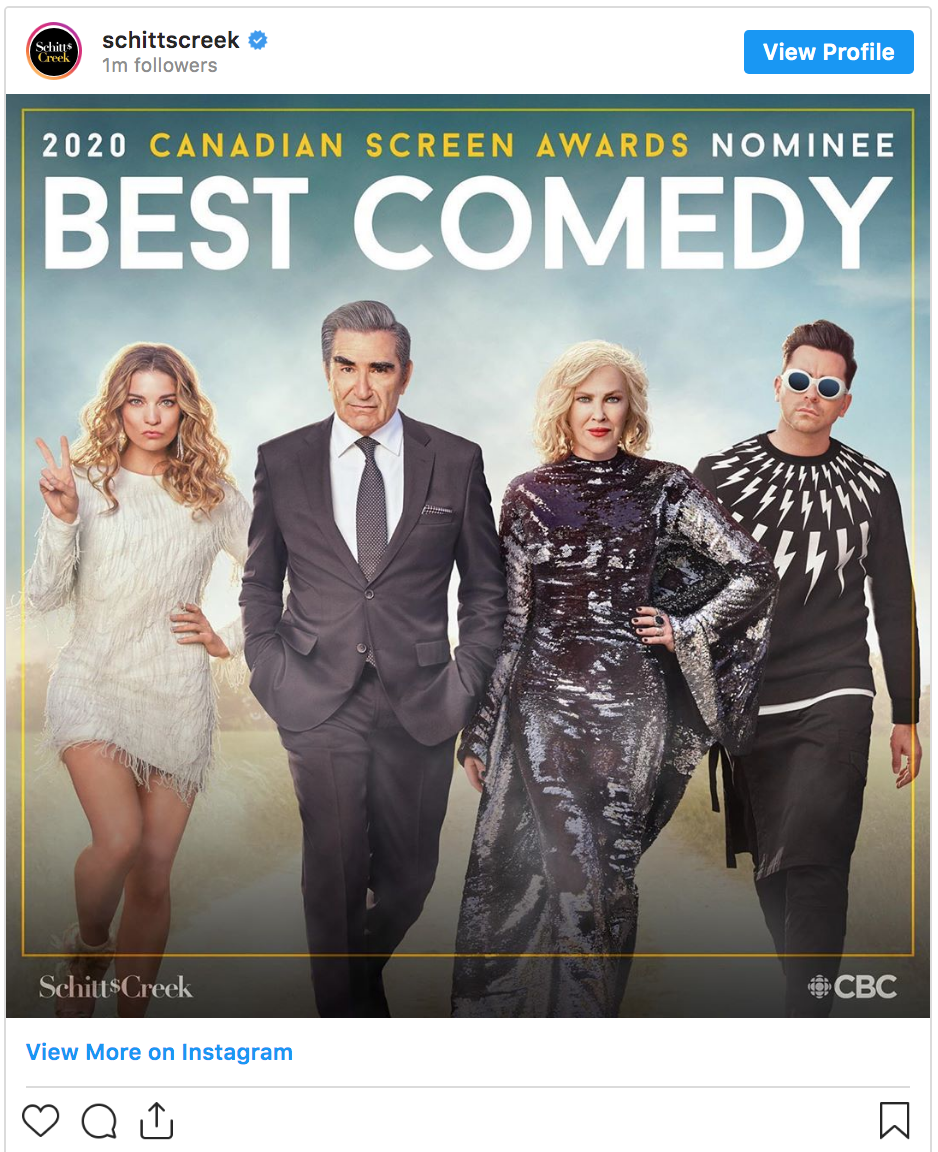 This one might be most fun to do as a group. I don't think anything could be cuter than this little group.
Nobody will mistake who you are in these simple outfits!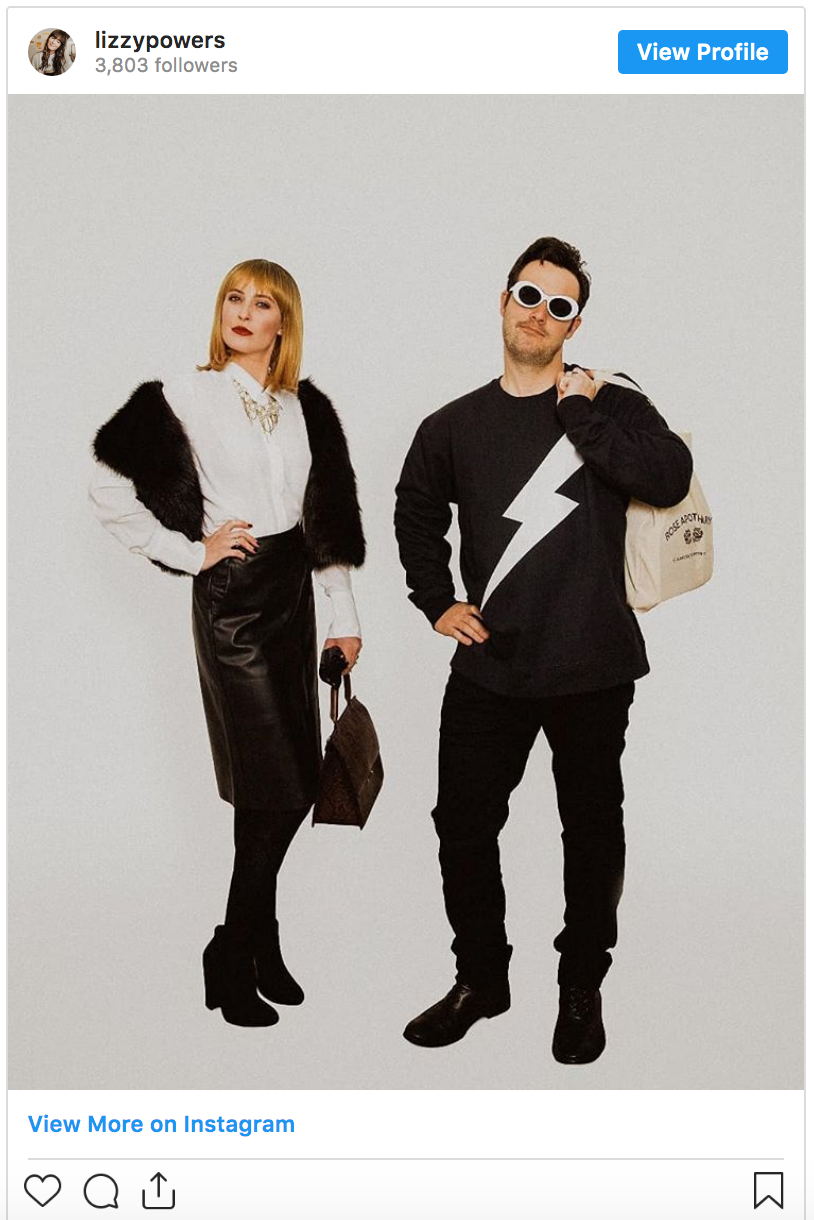 Of course, you CAN do one of the characters on your own and it will still be amazing. If you're lucky, you can find the pieces you need between your closet and your friends' closets. But I bet thrift stores would be a great place to look for these pieces as well.
9. Navarro Cheer Team
Cheer on Netflix was very popular at the beginning of the year. With the pandemic it feels like forever ago but cheerleaders are a fun costume, no matter the year.
You can buy a Navarro tee on Amazon and pair it with any cheer or short skirt/shorts. This is a pretty simple outfit to create on your own on a budget.
10. Beyonce in Black is King
It's hard to go wrong with Beyonce.
There are decades of inspiration if you want to dress as Beyonce. I've found some really adorable Beyonce kid costumes to inspire you.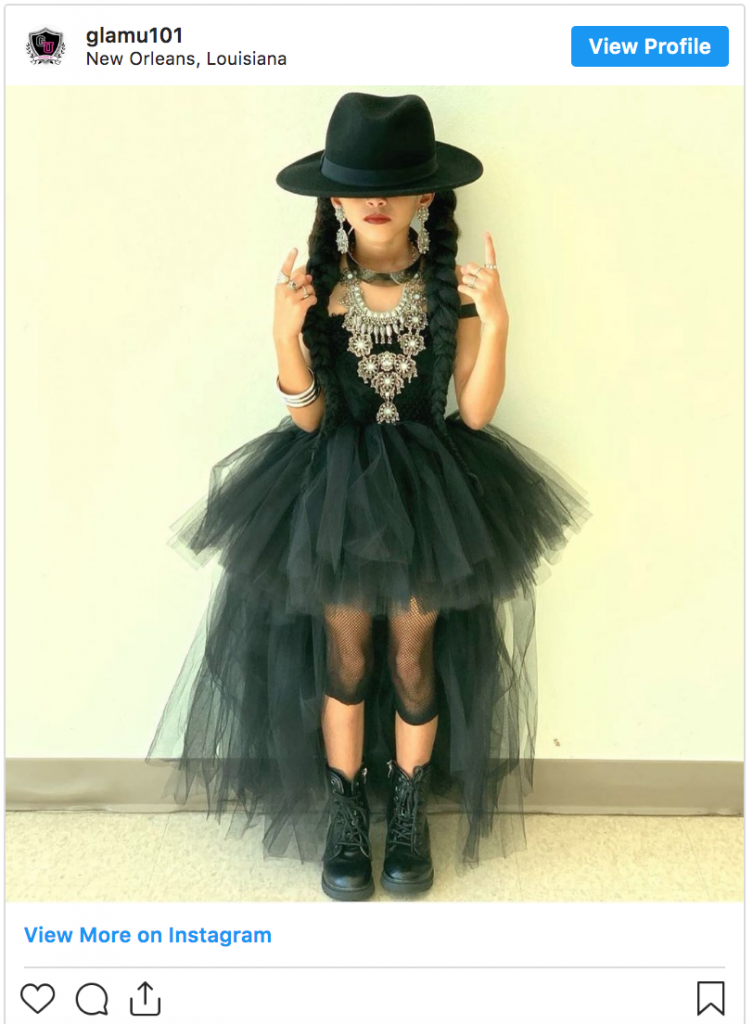 11. Dr. Fauci
Dr. Fauci is one of the most famous scientists now. It would be difficult to find an American who doesn't know who Dr. Fauci is. Creating this costume is easy. And if you want to make it more obvious who you are, buy this Dr. Fauci name tag on Etsy. You'll need a navy blue suit. Pair it with a blue or purple button up and tie.
12. Mike Pence's Fly
The fly rose to instant popularity during the first Vice Presidential debate between Harris and Pence. If you missed it, a fly landed on Pence's head and stayed there for quite a long time without him noticing. This costume is super easy!
Or dress up like a fly yourself. You can wear all black, make some wings (see my tutorial for simple no sew wings here), and get some big glasses.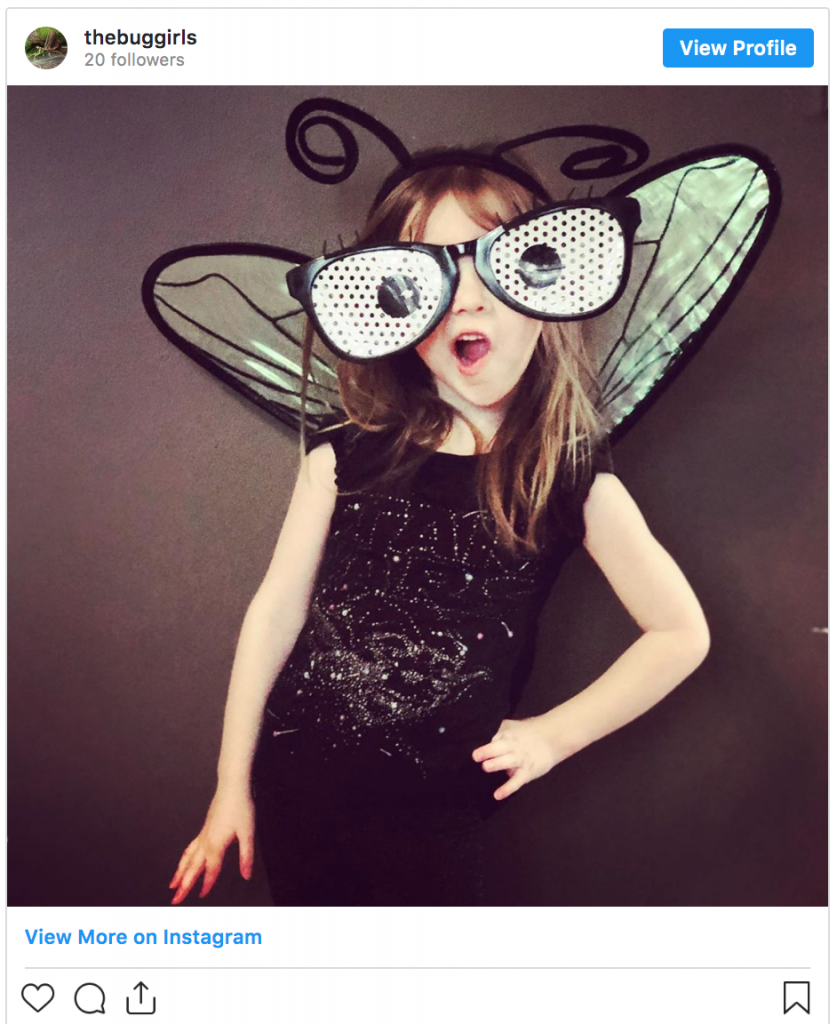 13. Ruth Bader Ginsberg
This costume is a no brainer this year. RBG was a role model to so many women who became lawyers, judges and broke into any field that had previously been for men only. The easiest way to dress up as RBG is to wear black and add a white lace collar. You can buy them or make them easily.
These kids (and pets!) are so adorable.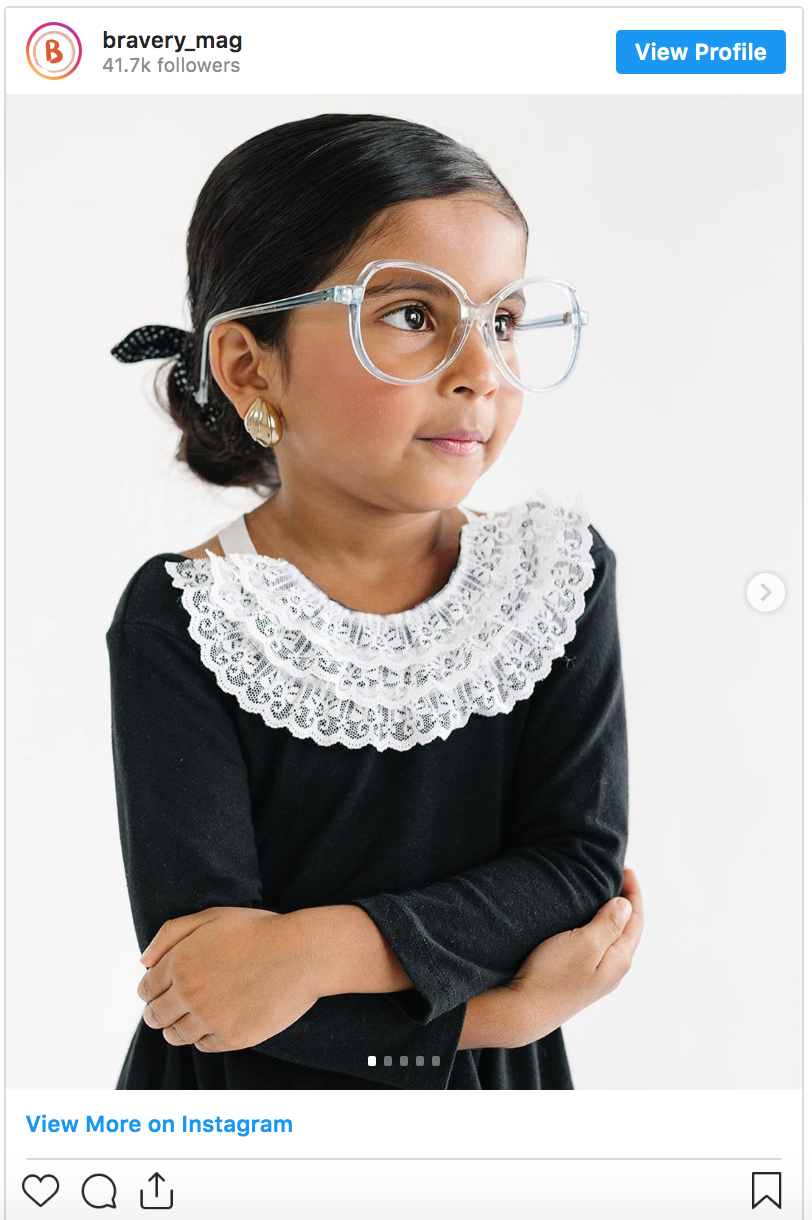 Add a gavel as a prop for fun.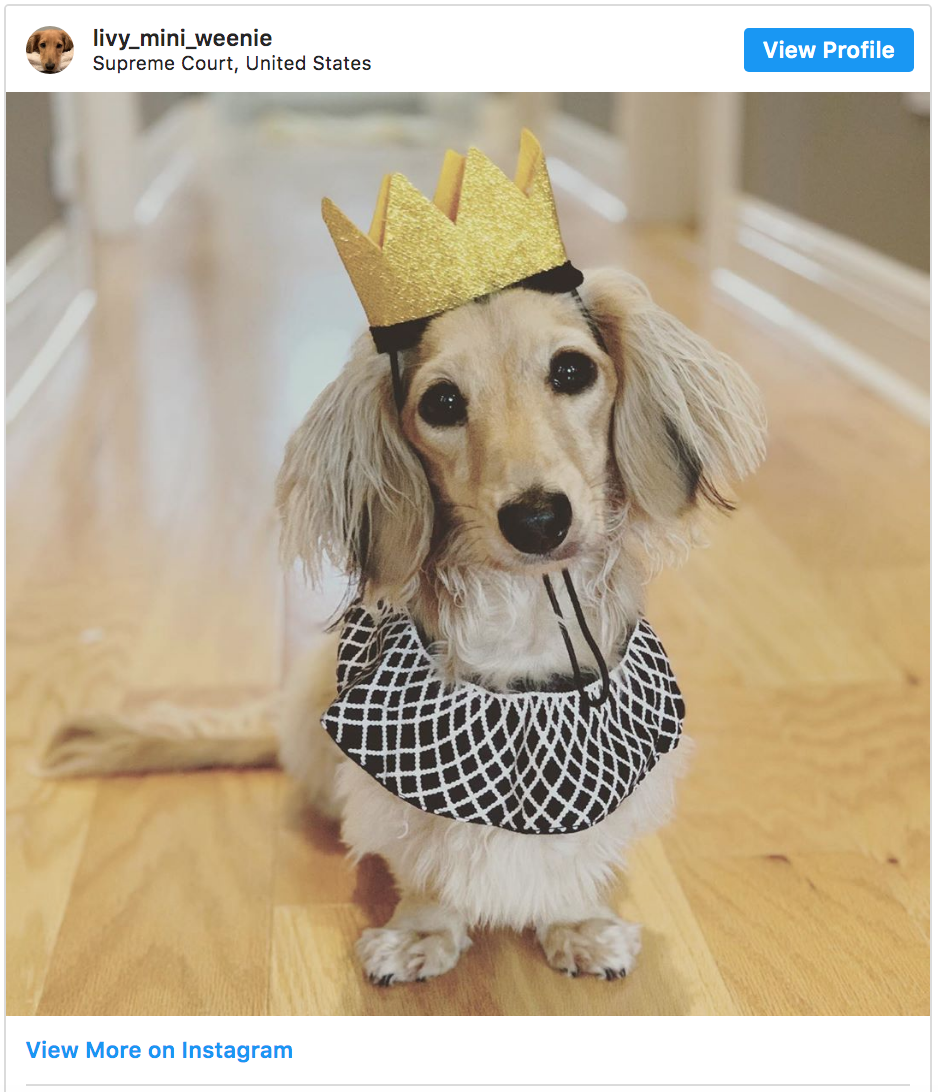 Do you plan to dress up this year? What will you be?