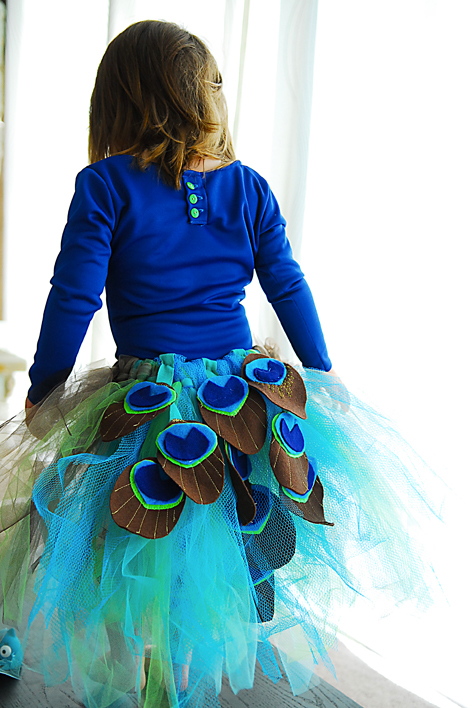 Let's make a gorgeous Peacock Costume! This peacock tutu is so simple to make and takes no sewing skills! In fact, you could even just blue this all together! This fun peacock tutu could be used for Halloween, birthday parties or just everyday dress up!
Thanks for this great DIY Peacock Costume tutorial from Shwin & Shwin!
Shauna has since published this post on her own blog. Please hop over there to check it out!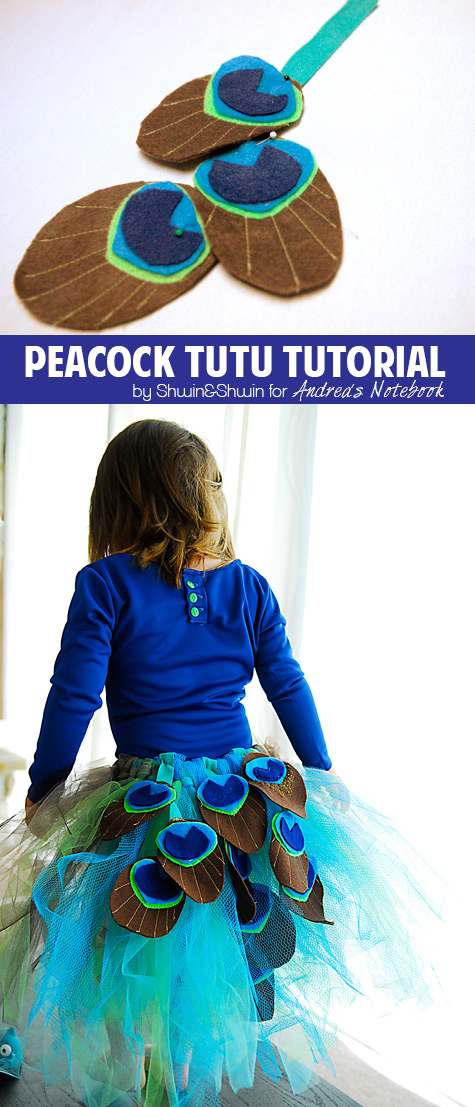 With fun bright colors and a scattering of "peacock feathers" going down the back. The tutu is nice and full in the back and bare in the front to mimic the look of a real peacock. So would you like to make one yourself?
Supplies:
Peacock costume tutorial:
1. Make a tutu . I used THIS tutorial for mine. I only put the tulle in the back of the band leaving the front empty. I did brown and tan on the sides and then it faded to blue and green in the middle. I did this to closely mimic the peacock feathers.
2. Make some feathers for the back. I started by cutting out the base of the feather in brown felt and then I cut out the shapes for the "eye" looking part of the feather. I used lime green, teal and royal blue felt for the pieces.
3. Stitch the feathers. Sew the green piece to the brown piece by sewing around the edge, and then sewing lines outward for detail on the feather.
4. Glue the blue pieces on the feather. Use your glue gun to glue the two blue pieces on to the feather. Alternatively, use fabric glue.
5. Tack the feathers scattered on a ribbon.
6. Sew the ribbons to the back of the skirt on the elastic.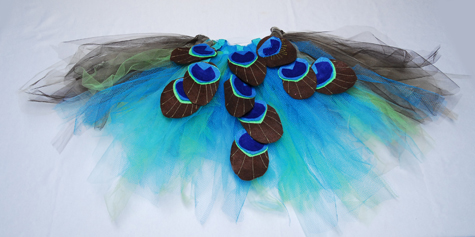 Then you are done with the peacock tutu!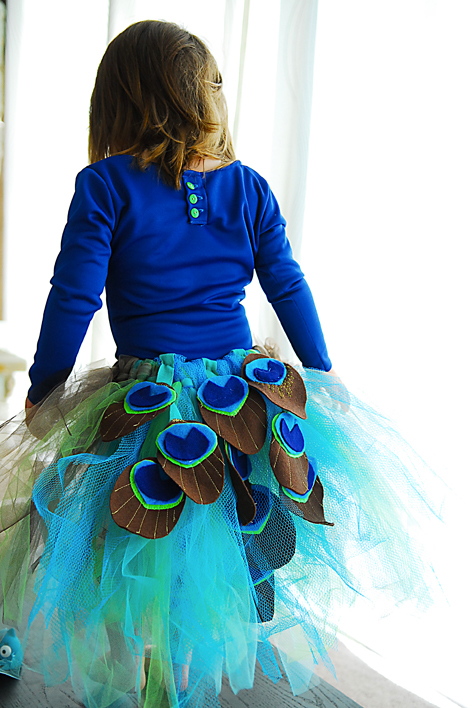 It's ready for your little one to flounce around in all day for dress up fun, or for the perfect little halloween ensemble.
Where she is sure to look like a darling little peacock.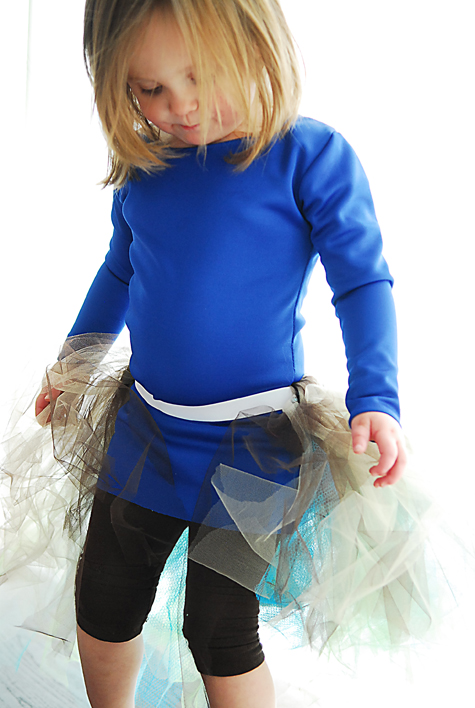 Thanks for this great DIY Peacock Costume tutorial from Shwin & Shwin!
Or, consider buying
Natural Peacock Tail Feathers
***note: these costumes are not for sale. Sorry, we are unable to make them for you.