When it's time for Halloween and you need a little costume for your Precious Piglet, look no further. This do-it-yourself (DIY) Piglet costume tutorial and free pattern will help you sew the cute little piglet hat. This cute pig costume will fit a toddler aged child as they waddle through the hundred acre wood.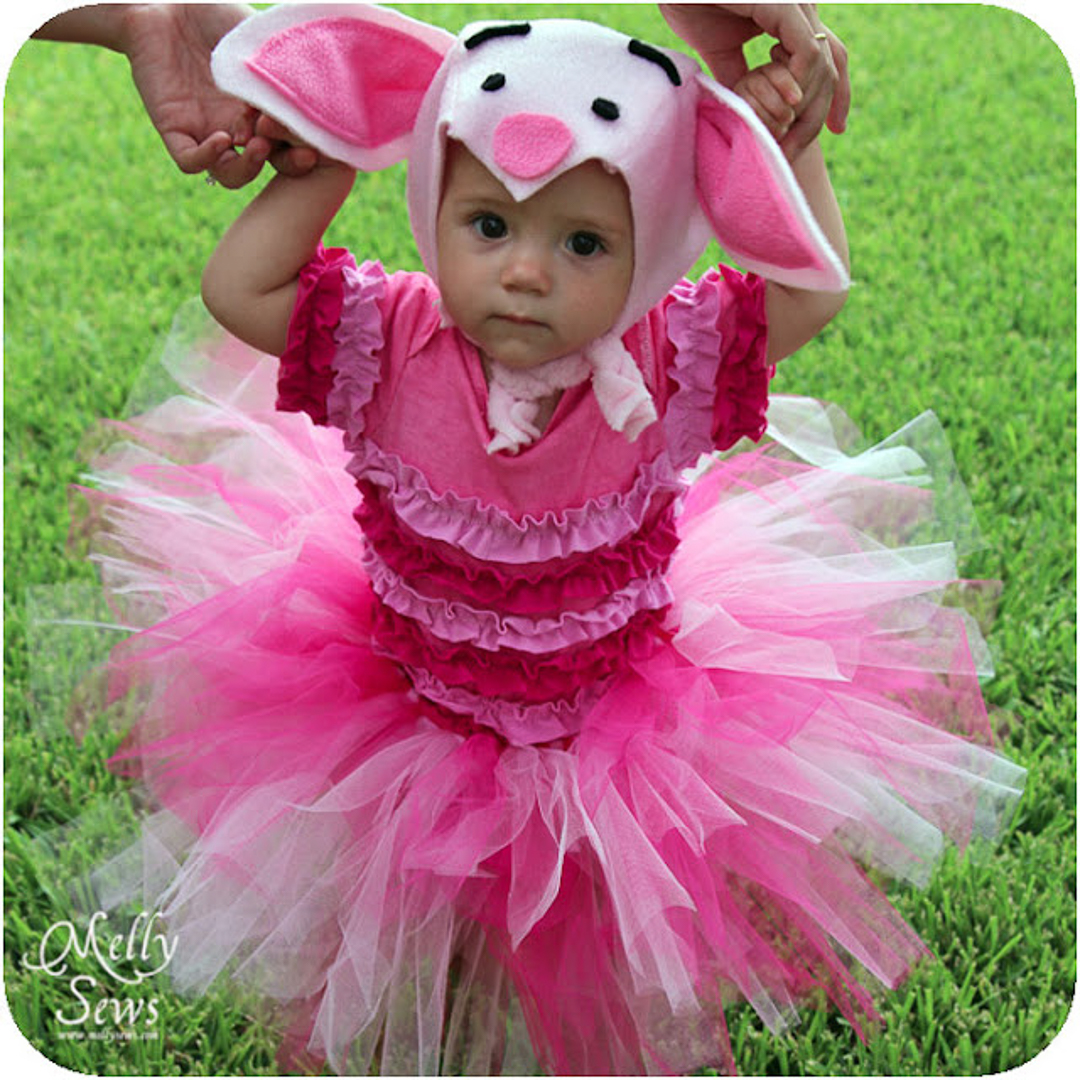 This adorable DIY Piglet costume (from Winnie the Pooh) is shared with us by Melissa from Melly Sews. This Piglet costume comes with a free tutorial and sewing pattern.
I'm a sucker for themed costumes, as you can see from last year's costumes. This year since I have a niece and they live only two miles away, my sister-in-law and I planned a Winnie the Pooh theme. Today I'm going to show you how I made her Piglet hood. Pair it with a Rabbit costume and a Tigger costume if you have a few kids. This would make a fun family costume idea.
Supplies
The pattern (click the link and request access)
⅓ yd of light pink fleece fabric
⅛ yd of dark pink fleece fabric
Optional – interfacing for ears
Tiny scraps of black fleece or felt
Optional: You could also use a heavy pink felt fabric instead of fleece.
Instructions
PRINT: First, print the pattern. You'll need to print all 3 pages – 2 print landscape and 1 prints portrait. Make SURE scaling is set to NONE and auto-rotate and center is checked. Assembly instructions print on page 1.
STEP 1: Cut out your pieces according to the pattern.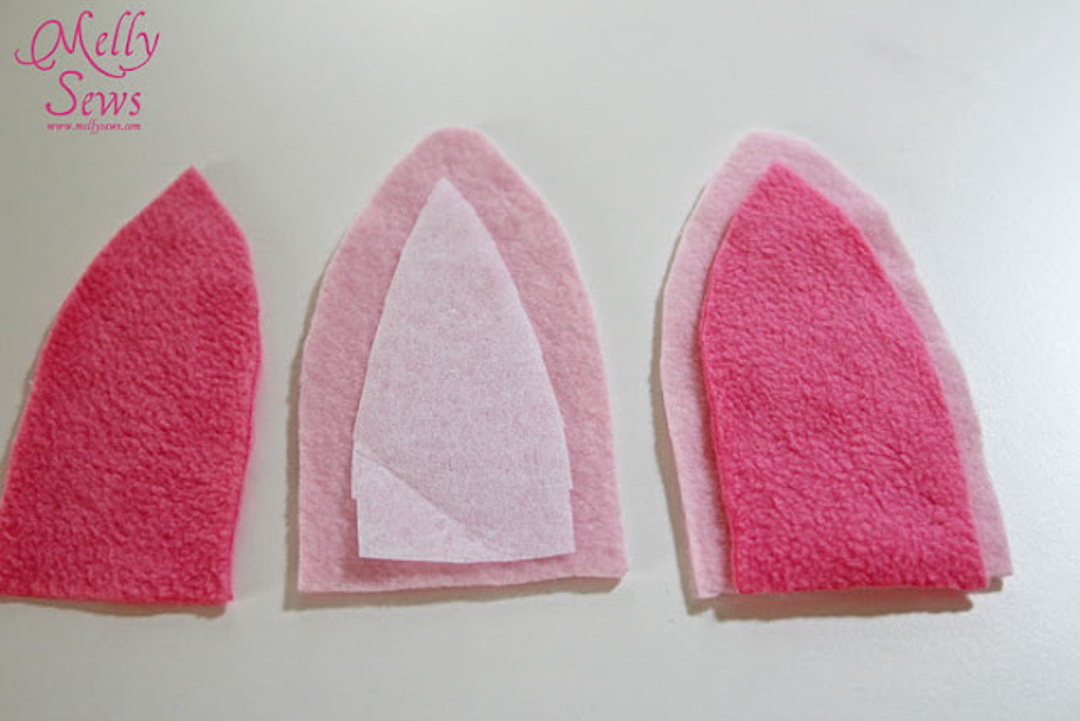 STEP 2: This pattern fits head size 18-20 inches using ½″ seams. You could probably make it fit an even bigger head by using smaller seam allowances.
STEP 3: Assemble your ears like so, sandwiching the interfacing between the outer and inner ear if desired.
STEP 4: Stitch around the edge of the inner ear. Pinch the bottom of the ear and baste to make it more "ear-shaped".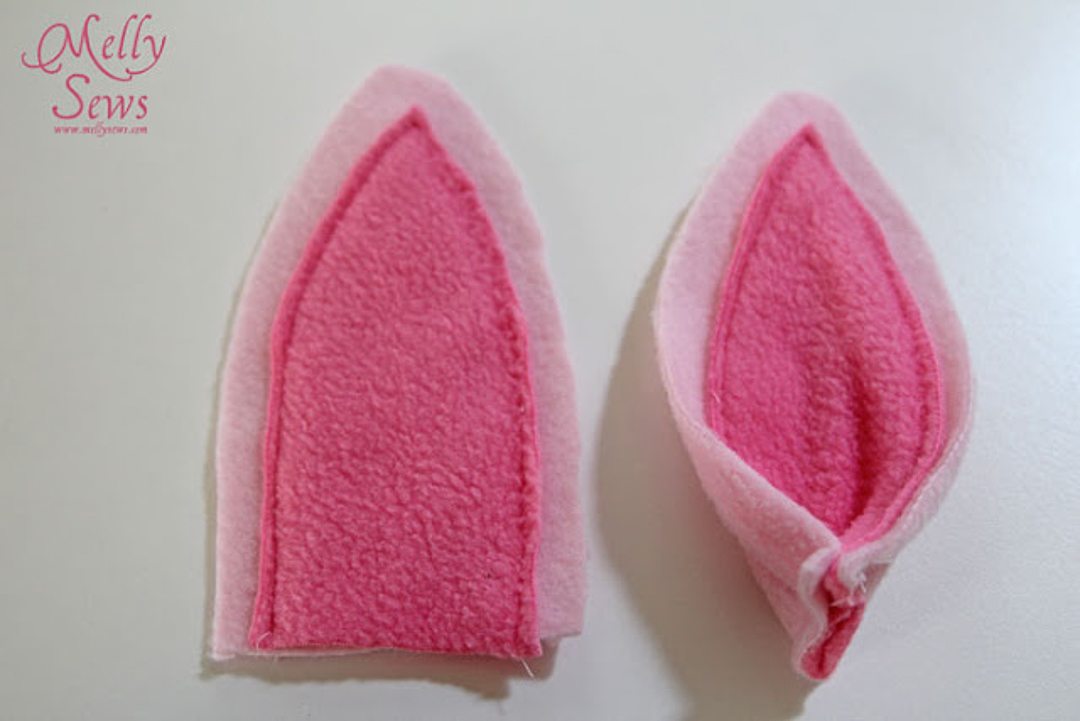 STEP 5: Position the ear in the bigger dart of the side piece. Stitch the dart closed.
STEP 6: Match the notch at the front of the top piece to the notch on the side piece, and curve the top piece as you pin it to the side piece. Stitch both side pieces to the top piece. Trim off any edges that stick out weird around the face.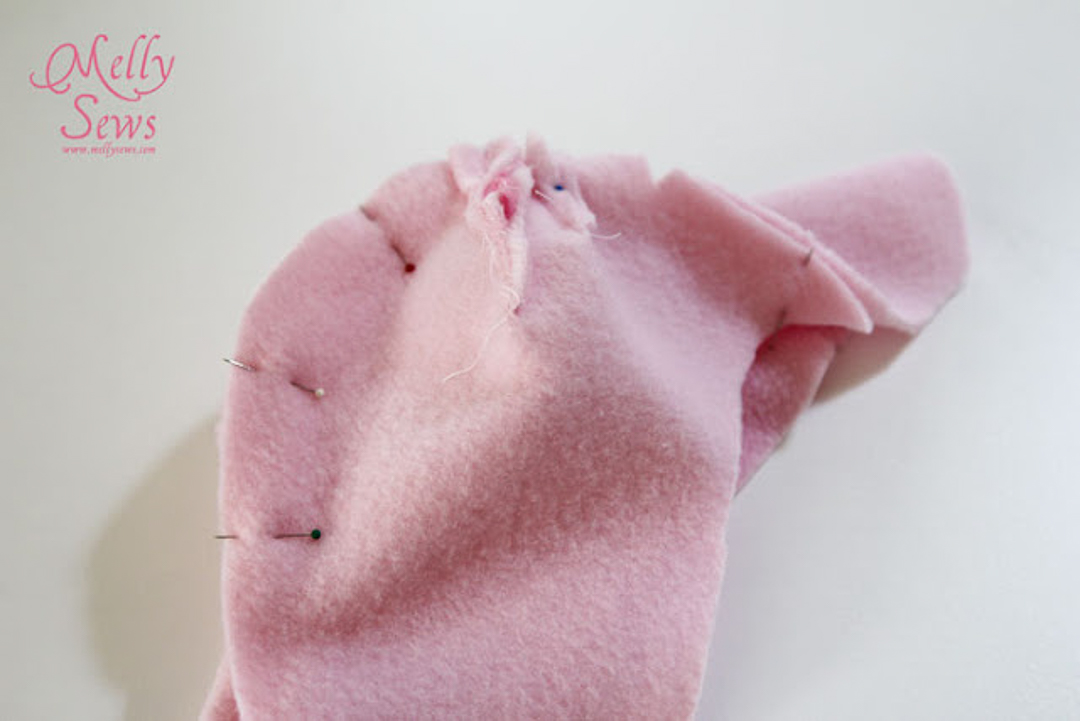 STEP 7: Cut the fleece on the long side extension into three strands.
STEP 8: Braid the fleece strands.
STEP 9: Overlap the bottom of the strands and stitch in place, backstitching a few times.
STEP 10: Sew (or hot glue – I did) the face onto the hat as shown.
Put it on your adorable Piglet and tie the straps under the chin. Adorable! Fleece won't unravel so this costume will last a long time! Pair this with some pink accessories and clothes for a full costume.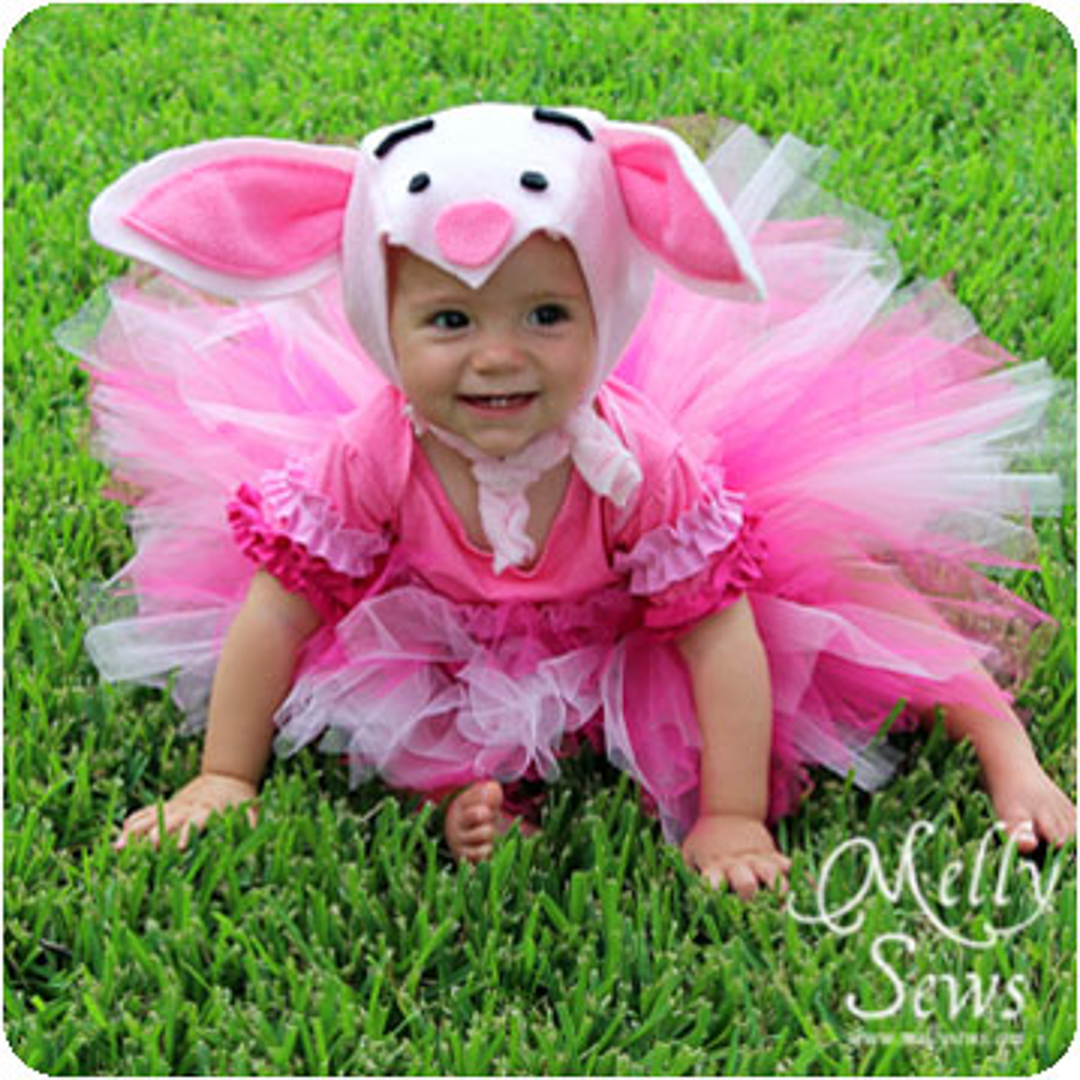 More Costume Tutorials