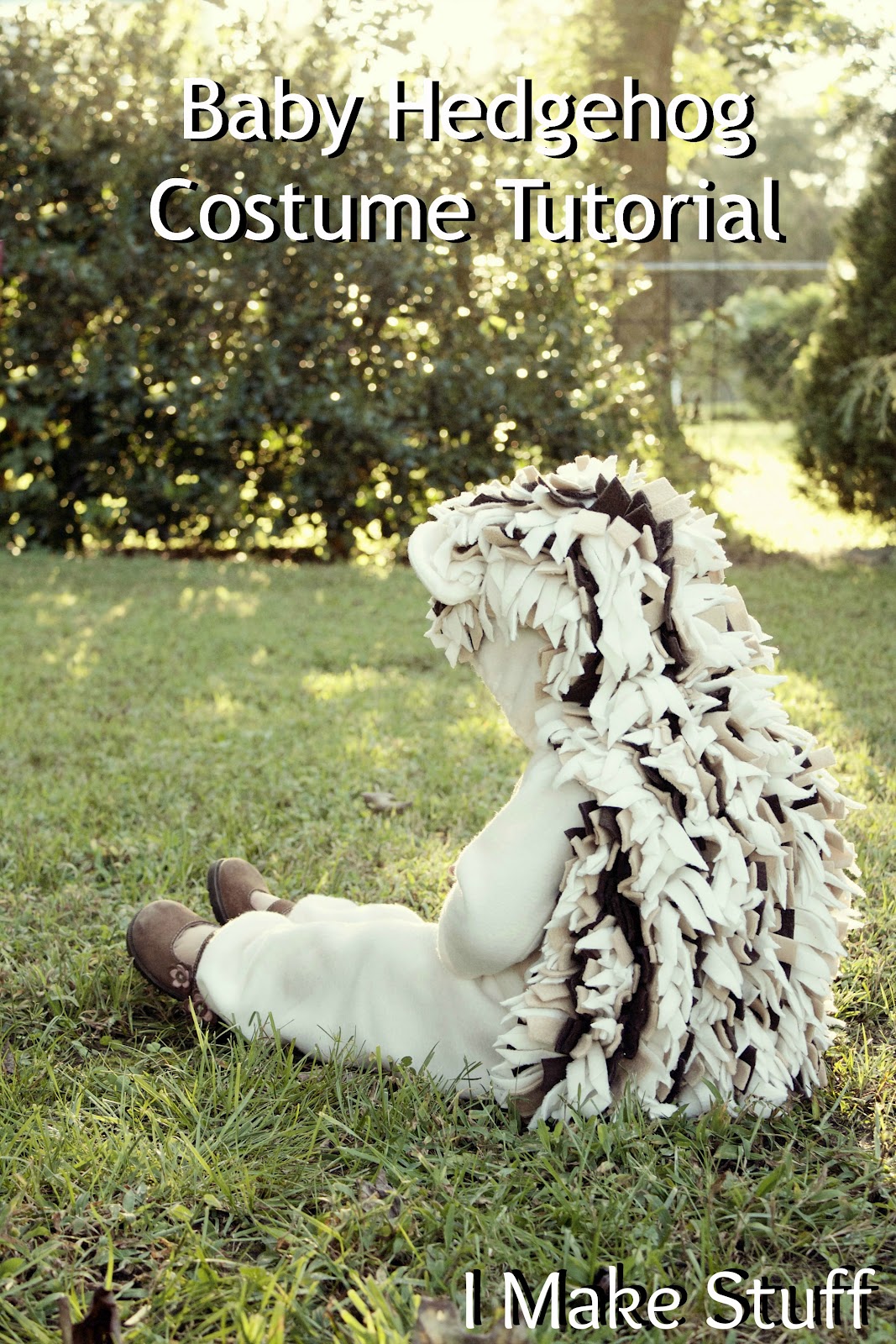 Hey y'all! I am Alida from I Make Stuff. I have four rambunctious kids and a hubby in medical school (4th year! Praise Jesus it's almost over!). To say my life is crazy is putting it mildly, so making stuff is my therapy. Today I'm going to show you how to make a baby hedgehog costume.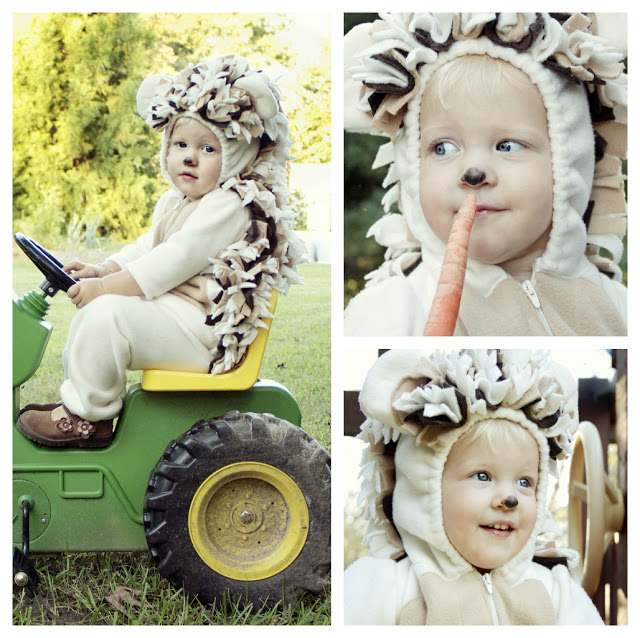 Baby hedgehogs. Could they be cuter?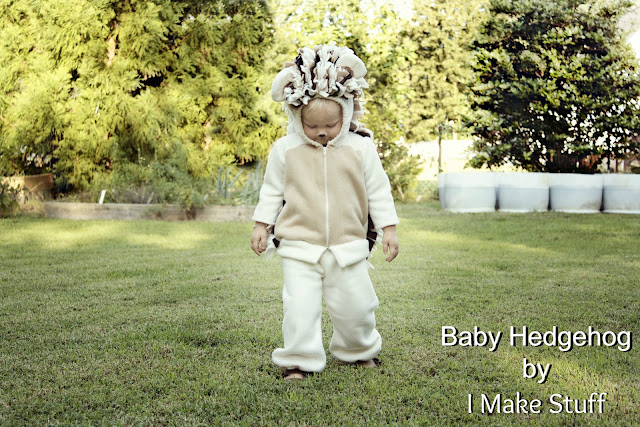 This costume may look complicated but it's really not! I made my own hoodie and sweatpants but you can buy any cream/tan colored hoodie from the store and save yourself a lot of work. This tutorial will show you how to embellish an existing hoodie.
You will need:
Cream, tan, and brown fleece (amount will depend on what size you make, I would get at least ½ yard each)
Scissors
Hoodie
Sewing machine and thread
The first step to hedgehogdom is making super cute ears.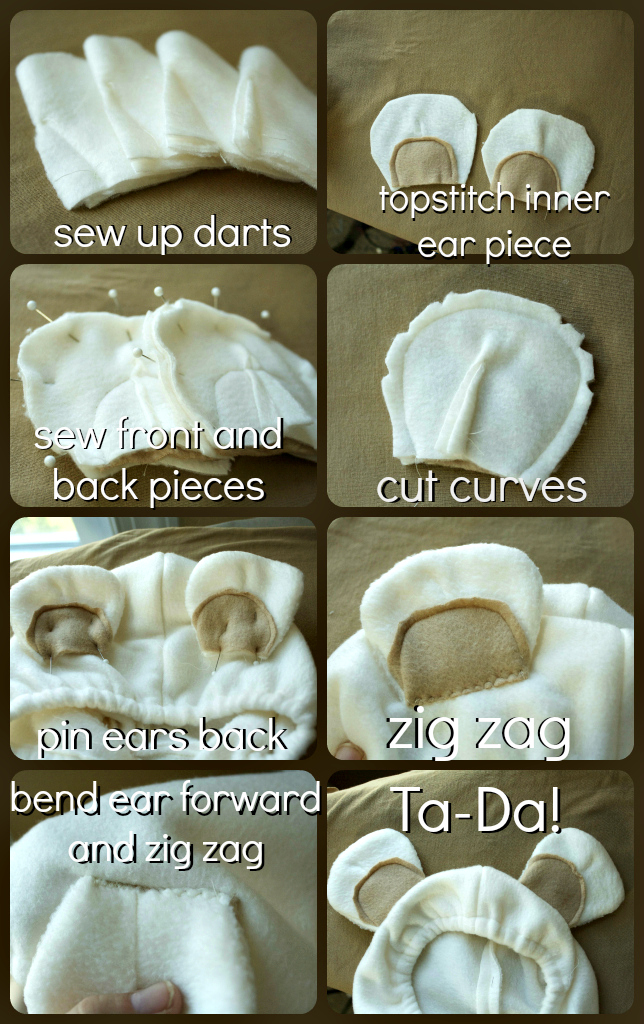 Once you've added ears you need to cut lots of strips of fleece. (I know, "lots" is kind of ambiguous, but really the amount of strips depends on the size of your hoodie.)
The length of your strips will depend on the size of your hoodie. I recommend putting the hoodie on your child and measuring from the front of the hood to the bottom of the back. Then add 2 or so inches just to be safe. I used 6 strips of each fabric for the back and 2 more for the head.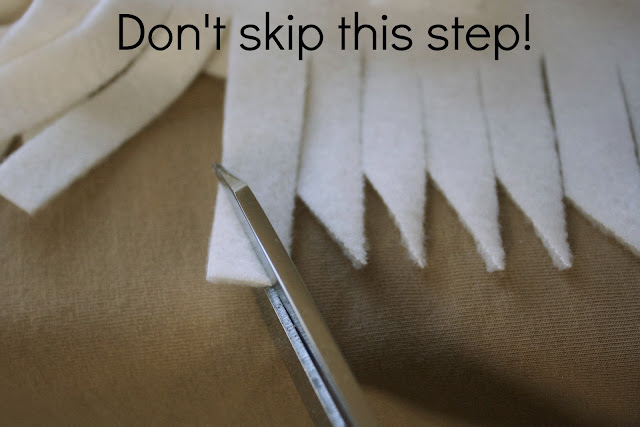 Ok, I know this looks tedious, and well it is, but it is sooo worth it. On the white strips cut points on each fringe. These are the "quills."
Stack on strip of each fabric on top of in this order: brown, tan, cream. Then pin it to the back of the hoodie and sew it down. (You could totally use hot glue too.)
You want fringes going all the way across the back from one side seam of the hoodie to the other.
When you're done sewing down one set of fringes push them over to the side and sew down another. You want them to be pretty close together so that they stick up.
As you can see I covered the front and back of the hood but not the sides. I was afraid it would look too much like a lion costume. Also once I sewed the fringes on the hood I had to trim them a bit because I couldn't see the ears at all 😛
I hope y'all enjoyed this tutorial! Until next time, MWAH!