Find a DIY fox costume for yourself or your kids this year! These cute fox tutorials will inspire you to make your own so you can be a fox for Halloween!
Tricky Fox: This adorable fox costume tutorial by Running With Scissors is too cute for words. This looks like an outfit some child would want to wear every day.
DIY no sew fox tail: Make an easy pin-on fox tail for anyone of any age. Cute fox tail tutorial by BITS.
Tulle fox tail: Super simple DIY fox tail made from tulle (found in the fabric store). Find the tutorial by The Hairbow Company.
Simple DIY fox ears and tail: This easy sewing tutorial can be attached to their clothes. I think that may be even cuter than a whole fox costume. Tutorial by The Paper Mama.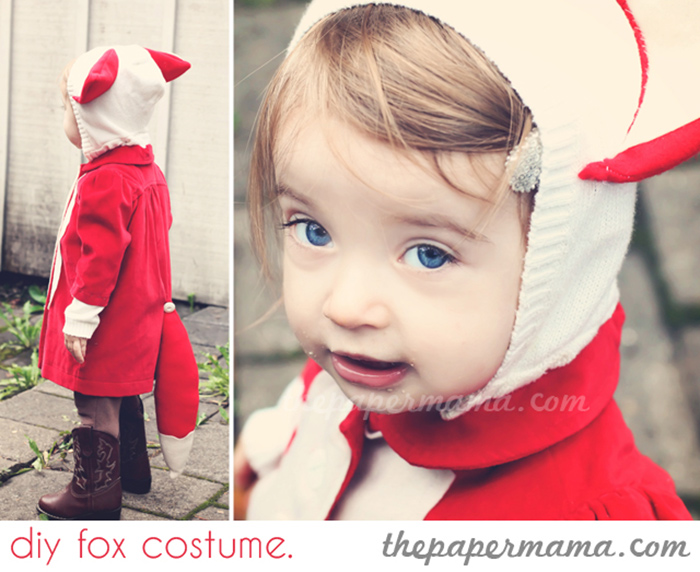 Sly fox crochet hat: Tutorial by Good Knits (link no longer active) but try this adorable pattern!
No sew fox ears: Another adorable tutorial by BITS.
Looking for more Halloween costume inspiration? Check out over 50 costume tutorials!
Most Popular Halloween Costume Tutorial