Book lovers are an easy bunch to buy gifts for. Besides just audiobookbooks and this cute book gift basket there are so many fun gifts they'd love. I've gathered a gift guide of gifts for book lovers that I know they'll love.
Or make them a DIY gift! These fun DIY bookends would make a great gift. Or even this DIY crate bookshelf.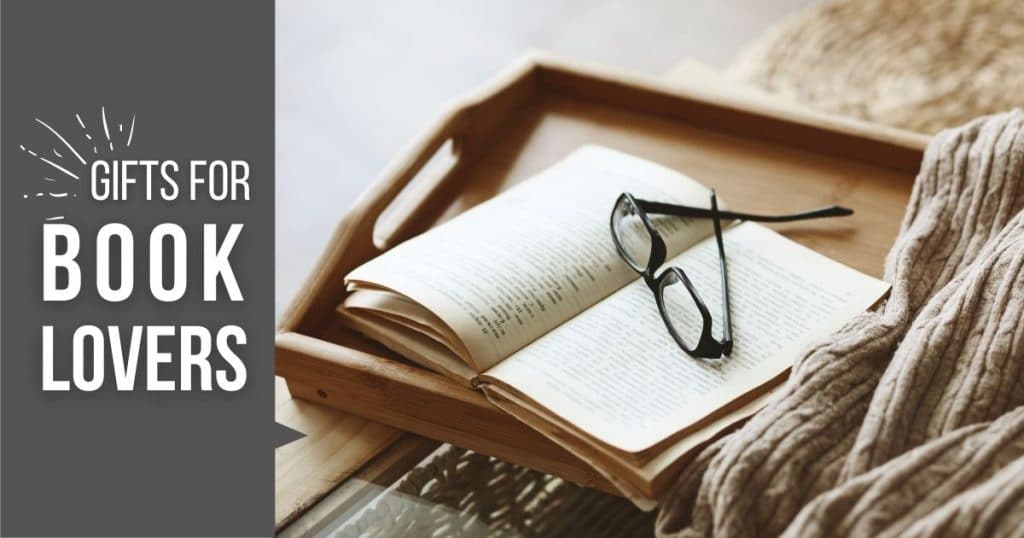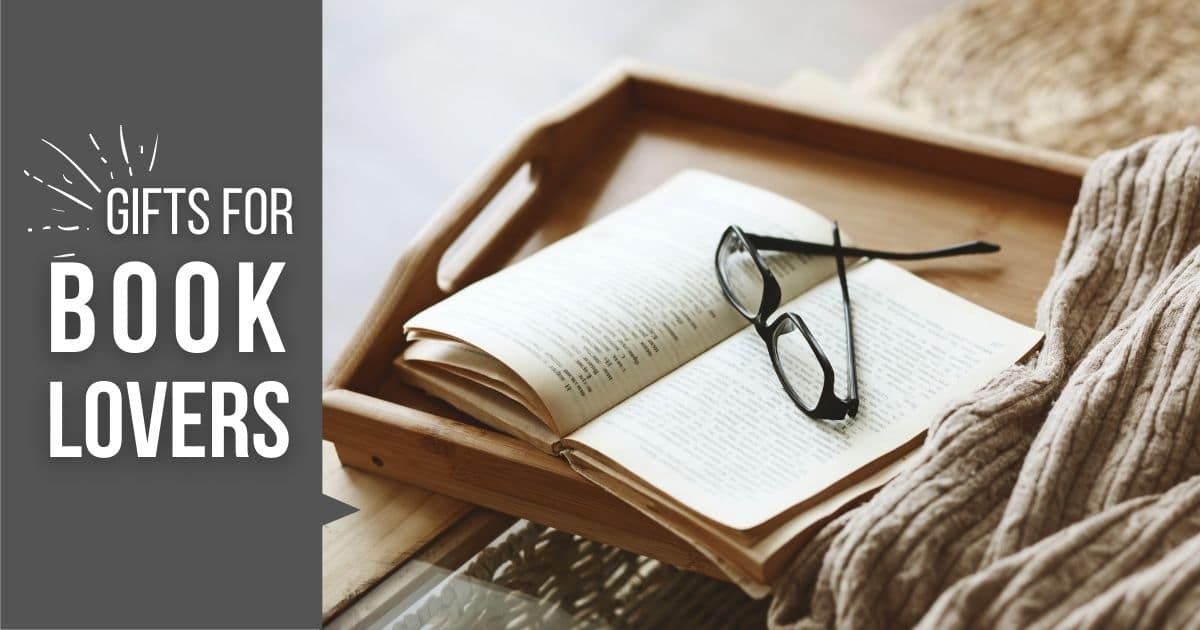 This post contains affiliate links.
Your bookworm or bibliophile probably just wants books. And if that's what you're getting I feel like now is the time to suggest that buying local or at independent bookstores is always a good idea but especially this year. If you don't want to leave your house, most independent booksellers will ship to you! I love buying from Bookshop. Of course, Amazon is easy and delivers quickly, if that's what you need. Sometimes you can even find them, or cute gifts, on Etsy.
The best gifts to purchase depends entirely on who you're buying for. For some people, get the classics. For others, get all the book club recommendations. And for others a Kindle paperwhite rounds out the perfect gifts.
I should also mention that all the t-shirts listed are my own designs I sell. They are a fitted tee so order a size larger than you usually buy if you don't like slim fit.
This adorable pillow would look great on any reading chair.
Anyone who has a smart phone, tablet or Kindle e-reader can download Kindle books onto their device. Kindle Unlimited has tons of books they can download free. I love Kindle Unlimited. I've had it for years.
Perfect for readers with a good sense of humor! This is a funny one!
How cute and funny is this! Perfect for book lovers who also love Wicked or The Wizard of Oz.
I've found that book lovers and book nerds also enjoy gift cards so they can buy their own books! As fun as it is to give them a book we think they'll love sometimes it's more fun to be able to buy your own books. Consider a gift card to a local bookstore or a book journal.
More Gifts for Book Lovers
Other thoughtful gift and unique gift ideas include a coffee table book, Pride and Prejudice DVD, a bookmark, a reading journal, book jewelry, a book light, an audible subscription for audiobooks if they like to listen to a novel.
More Gifts for Book Lovers
Waterproof! Read in the tub or by the pool! How handy!
It's true. I'd almost always rather be reading!
A good book tote is a must have for anyone who goes to the library.
If they're old enough to know what this is they'll love it!
If they love books and scarves this is perfect!
Bookmarks ARE for quitters!
More Gifts for Book Lovers
Even More Gifts for Book Lovers
Are you a book lover? What types of gifts would you appreciate?
DIY Gifts for Book Lovers
More Gift Lists You'll Love