After building my daughter's headboard and making her new pillows, it was time for a new nightstand. Her suitcase nightstand was so cute but not functional enough for her room. She needed something that would hold books and some of her stuffed animals and the last remaining toys she owns. I searched to the end of Pinterest and found this DIY nightstand plan to be the best suited for my needs. I could have drawn up my own plans, but I was a little lazy for that. But I'll tell you what I would do differently next time.
Gather Supplies:
2 – 1×2 Boards, 8′ Long
3 – 1×3 Boards, 8′ Long
1×10, 24″ long
1×8, 26″ long
¾″ Plywood 23″ x 17 ½″
¼″ Plywood 21 ½″ x 24 ½″
1 ¼″ Pocket Hole Screws
1 ¼″ Nails
2″ Screws
Wood Glue
Wood Filler
120 grit sandpaper
primer
wood conditioner
paint
Tools:
tape measure
speed square
Ryobi miter saw (Ryobi sent their tools to me mine for free and I LOOOOOVE them)
drill/drill Bits
Kreg Jig
Ryobi Airstrike nailer (or hammer)
Ryobi sander
paint brush
Hey, as with any tools, please use protective eye wear and be safe!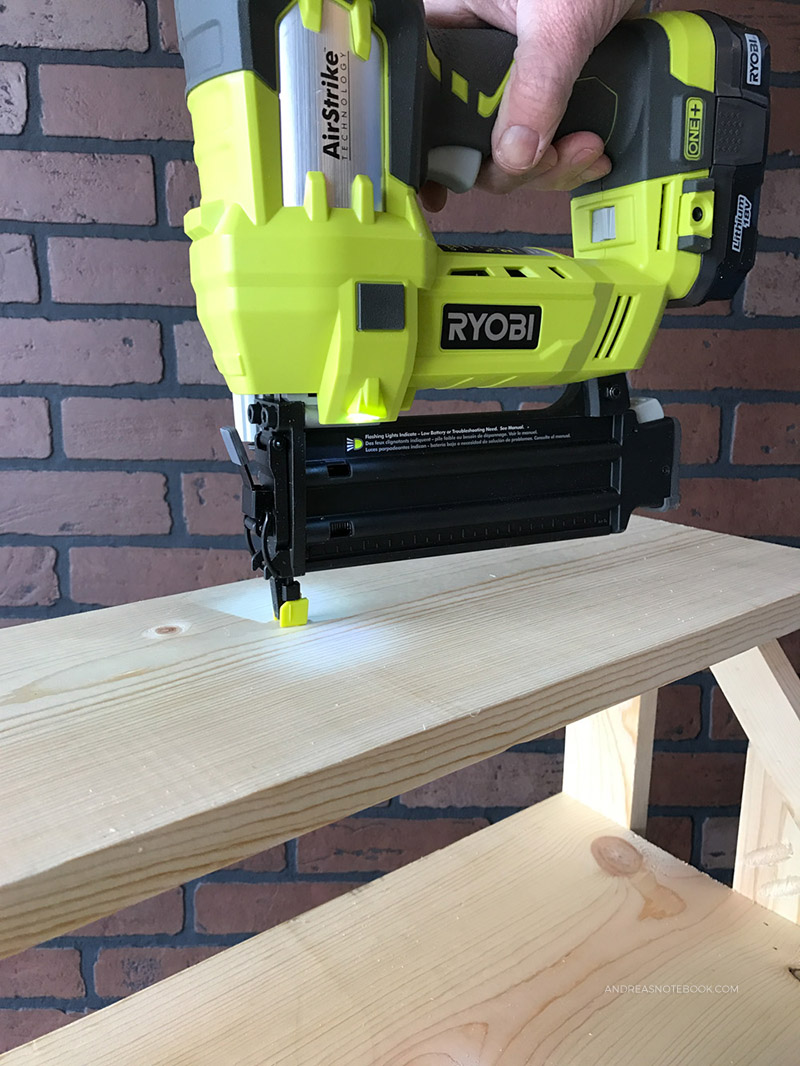 Changes I would make next time:
Lower the shelf about 2″ so larger books fit onto the shelf standing up. I could still move it if I wanted to but since it's all painted I think I'll leave it the way it is.
Sand the pieces before assembling. I'm new to woodworking so I didn't think to sand first. Next time I definitely will.
You can see that small books fit perfectly standing up but larger ones, like the Harry Potter books, don't fit.
There's plenty of room for all her stuffed animals. They used to all sleep on her bed but she's growing up a bit and wanted a place to store them. Some of them are still lucky enough to get to sleep with her but most just stay here.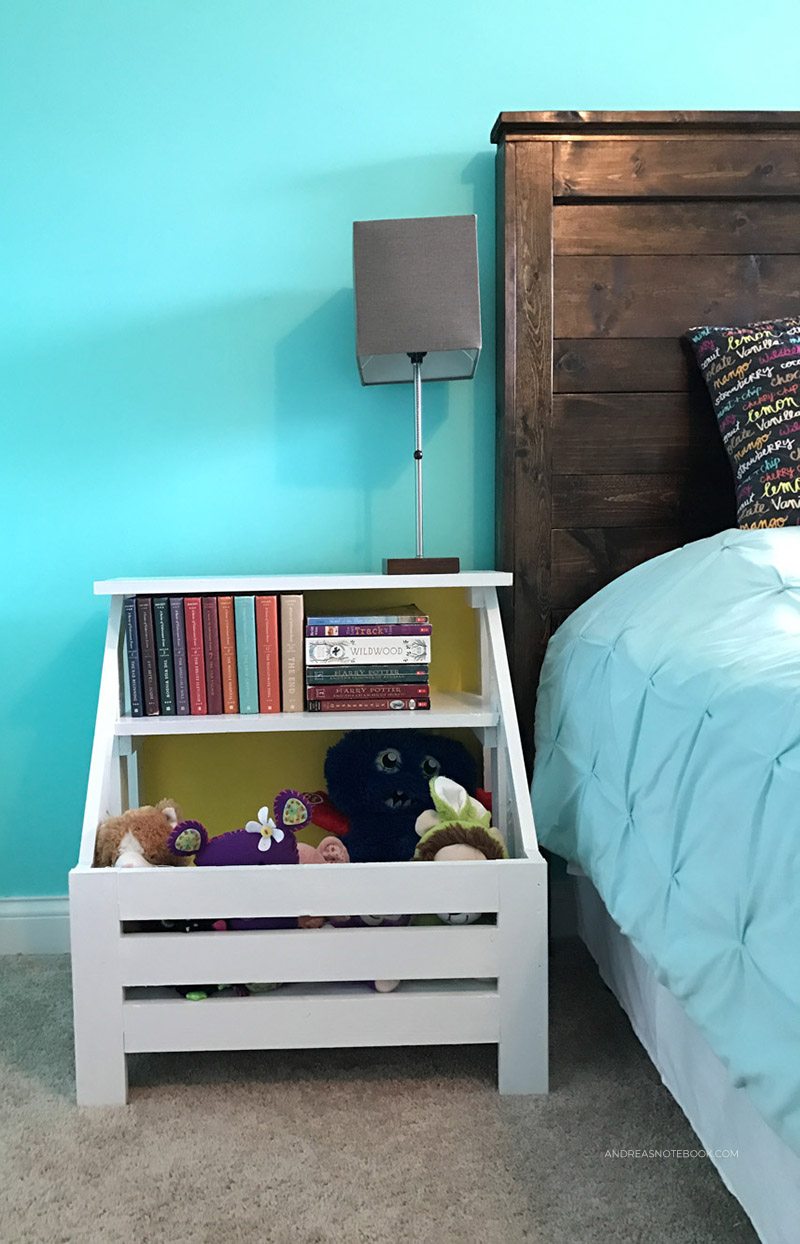 Verdict:
Make it. This project is a keeper!