If you are a book lover (or know a book lover) you'll get a kick out of this one! The library, a place to get checked out. This would be really cute in a gift basket with a book and an insulated cup. This library humor tee comes in 20 colors and lots of sizes for men and women.
Library Humor Tee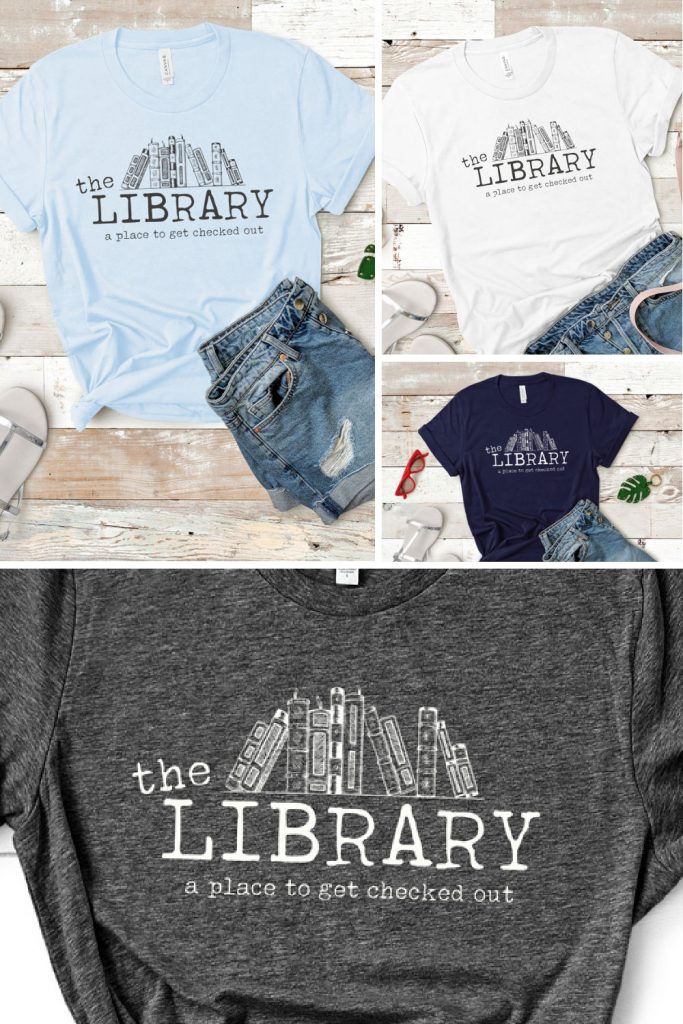 I made this tee in both the dark gray print and the white print. This way it coordinates with lots of colors so there's one you'll love. I think my favorite is the dark heather gray with white writing. But the Navy is a close second. I tend to gravitate toward those colors in shirts, however. As you can see, there are soooo many colors.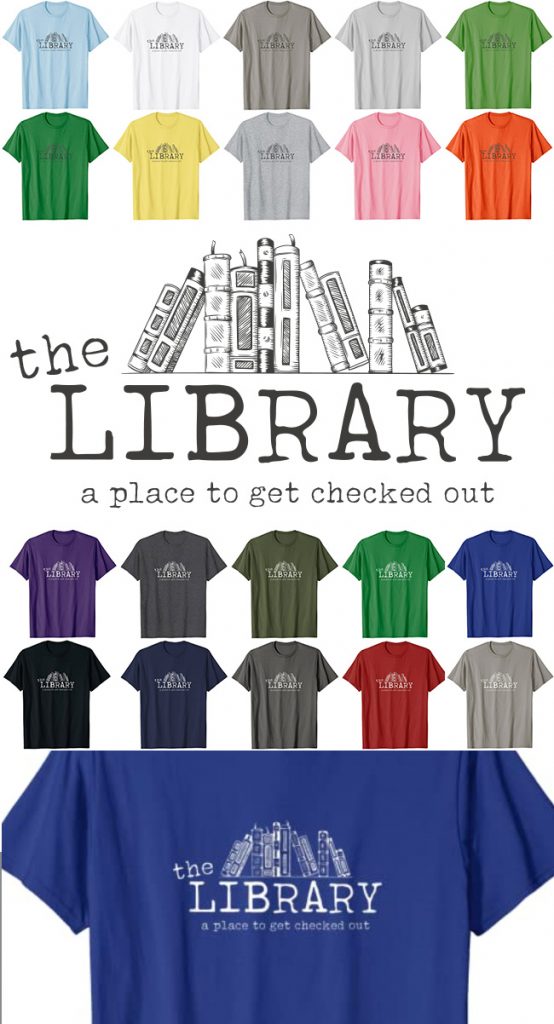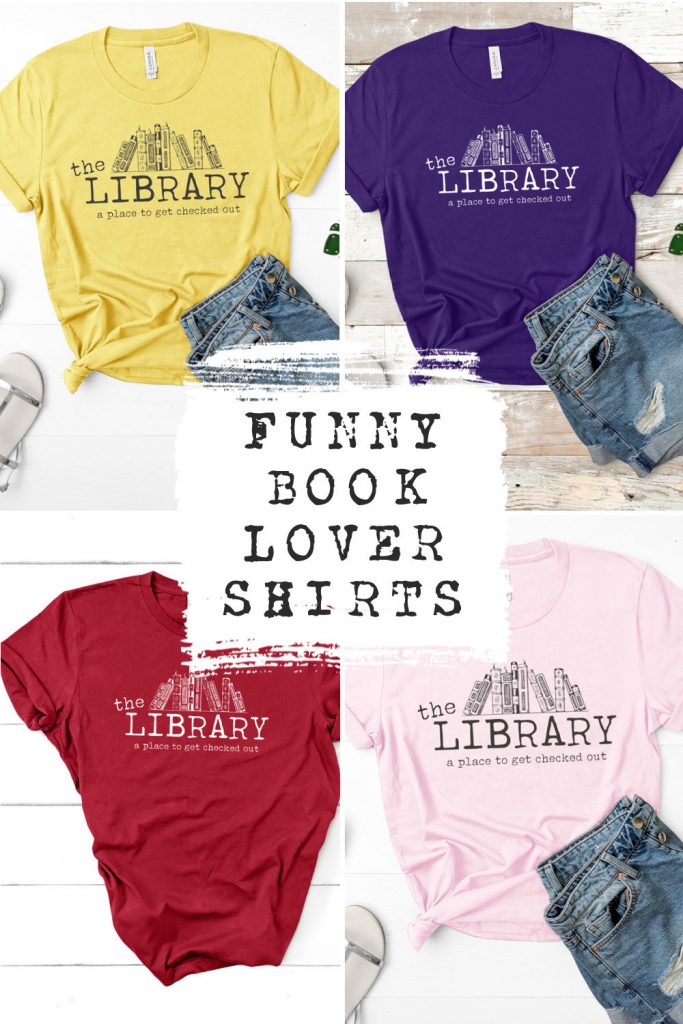 I designed this shirt with my librarian friend in mind. Though any book lover would appreciate it! The shirts are fitted so order a size up if you want them looser. These come in mens and womens sizes. Not to mention there are 20 colors! Which is your favorite?
Put together a gift basket for book lovers
Get the shirt and add a few favorites for the perfect gift! Here are a few of my favorite things to go with this shirt.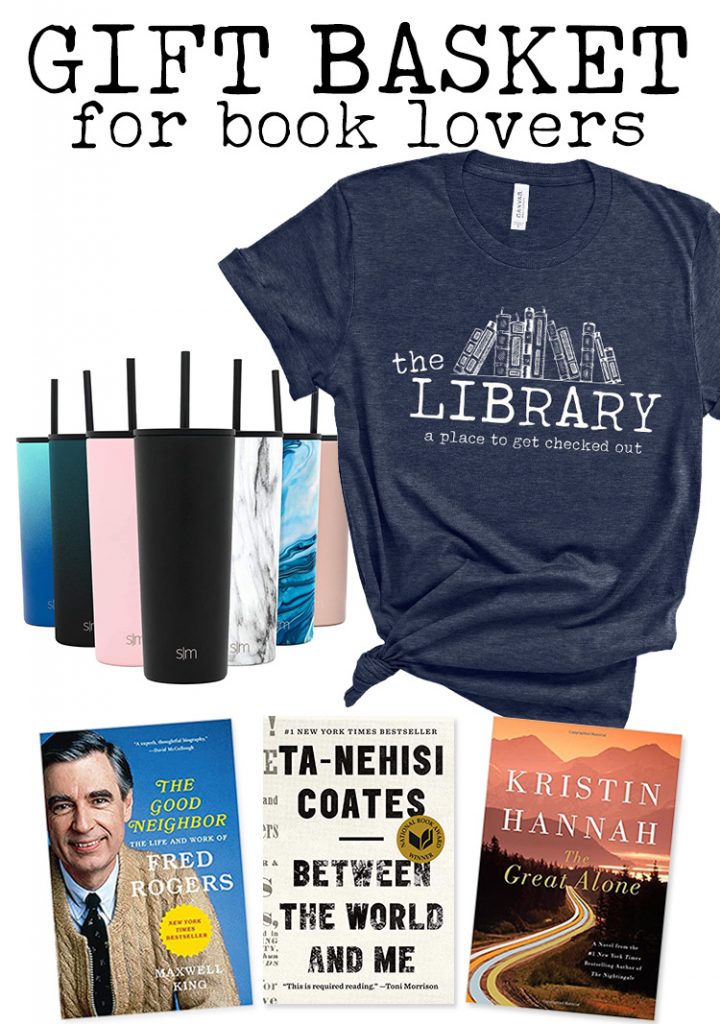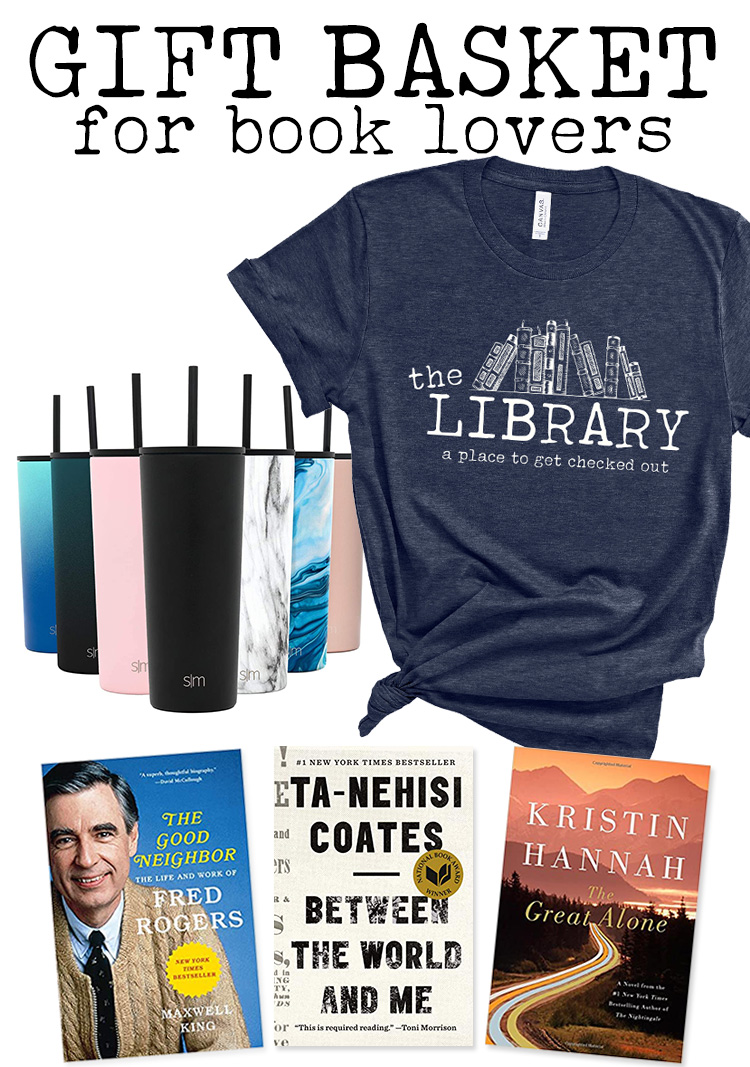 Do you have any favorite books you'd add instead of these? I'm always looking for a good book! Any genre but I love a happy ending!