About 15 years ago printable family binders became popular. These printable pages are printed then placed into a 3-ring binder. On the pages you write out all the important information your family needs.
From information about schools and teachers to financial information and insurance details. These family binders have online equivalents now but the printed binder is still very helpful.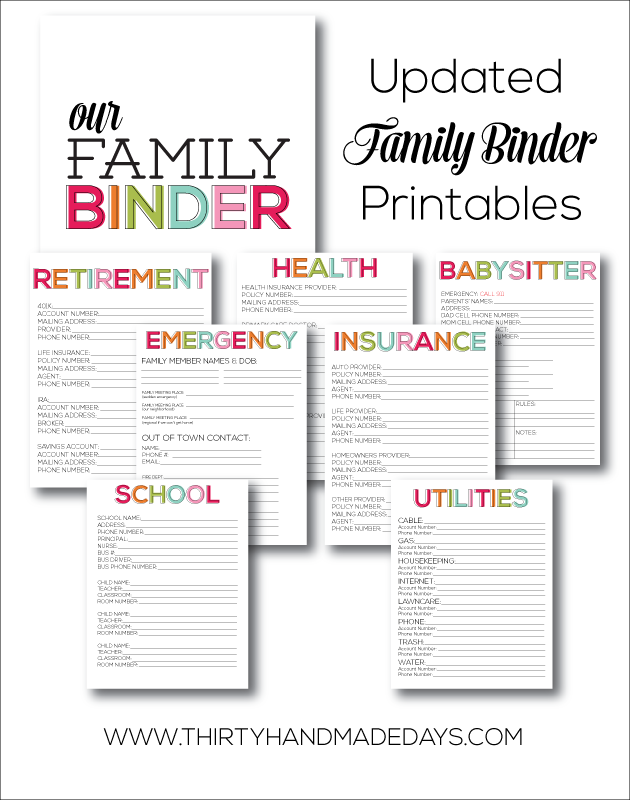 One of my favorite sources for printable family binders is from 30 Days Handmade. These are straightforward and encompass most of the information you would need to
Use these great family binder printables from 30 Days Handmade to organize everything. Be prepared in case of an emergency!
More Printable Family Binders
Printable family emergency binder by Rockitmama
How to set up your own family binder by Well Planned Paper
Household organization binder by The DIY Mama
More Posts You'll Enjoy