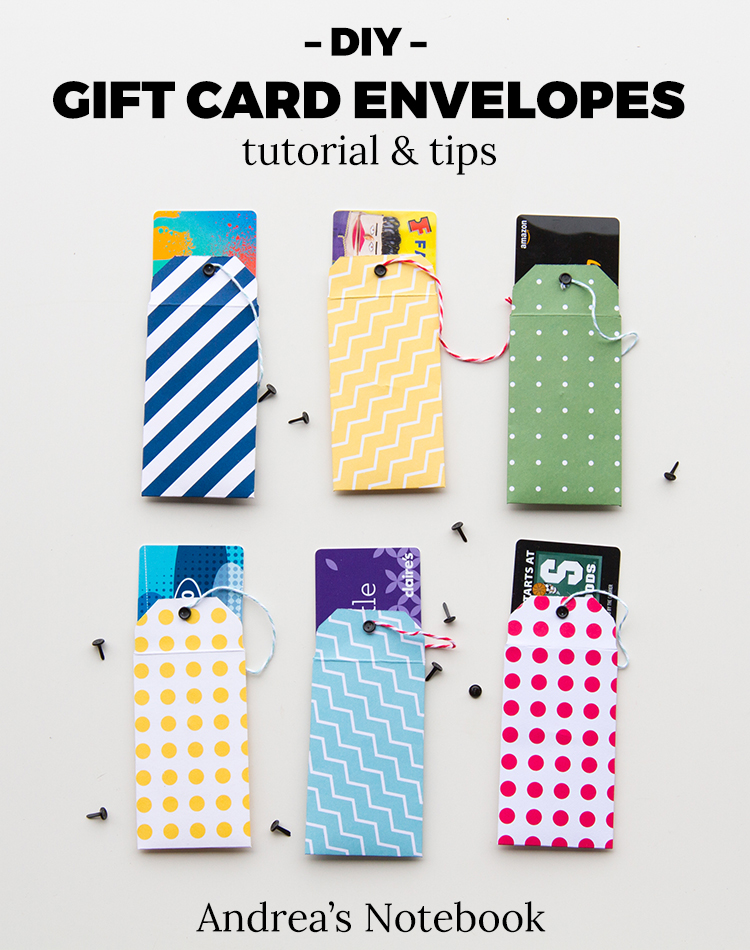 I have a gift closet. Which means if your child invites my child to a birthday party we just grab a gift from the gift closet. It's easy to pick up books and games when they're on sale and store them then just bring the out when you need them. Unfortunately, as my kids age we're discovering that giving gift cards is a lot easier for teens and tweens. Making your own cute gift card envelopes is easy and you can whip them up in an hour to have them ready for whenever you need them.

I used the 1-2-3 Punch Board Party Collection to make these envelopes. After reading the little instruction booklet I was able to whip out 6 envelopes in less than 20 minutes. These are super simple to use.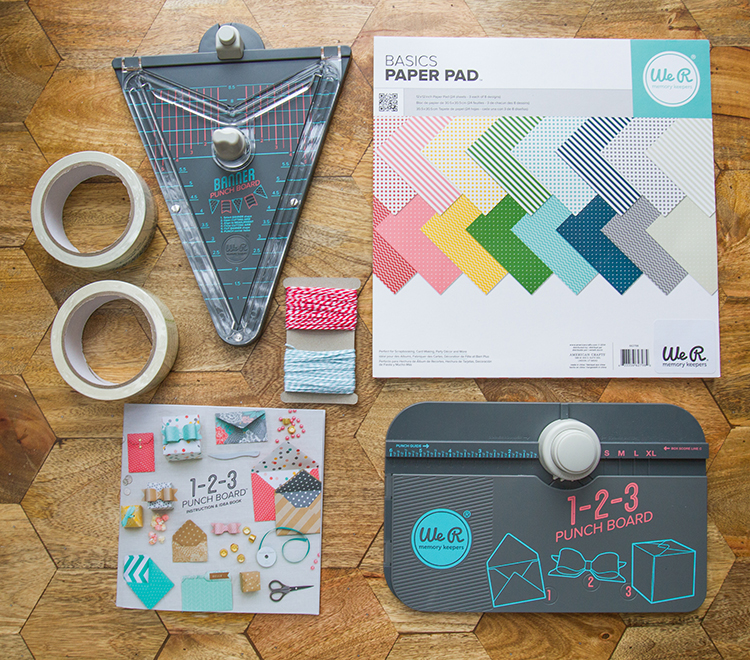 The 1-2-3 Punch Board Party Collection includes: 1-2-3 Punch Board Banner Punch Board, 12x12 paper pad, packaging tape, baker's twine, and idea book. But if you're just looking for this punch board I used you can also find it on Amazon or elsewhere. (that's an affiliate link)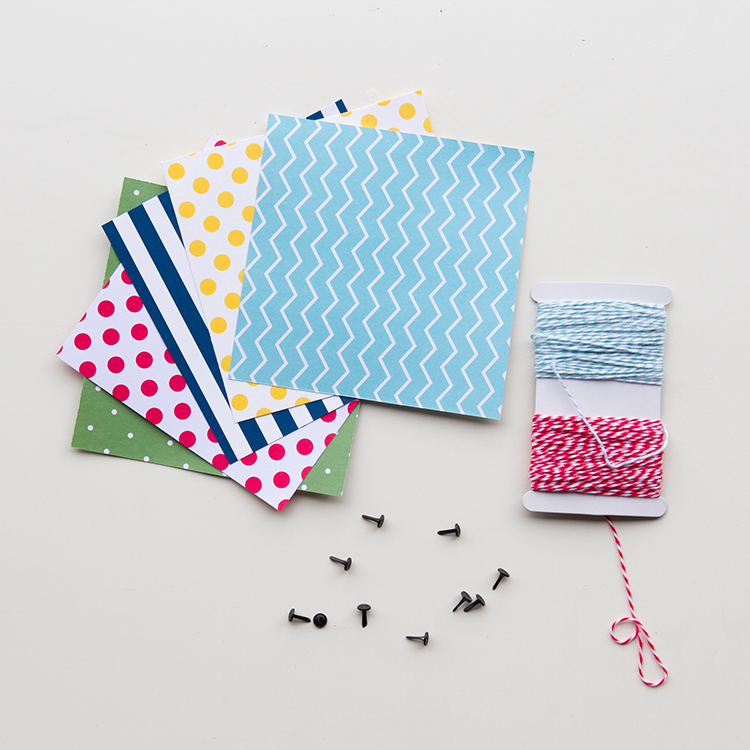 I used a paper cutter to cut my paper to size (the kit comes with exact measurements for lots of different sizes of envelopes, boxes, bows and banners). For the gift card size I cut my paper 5 ⅛" square.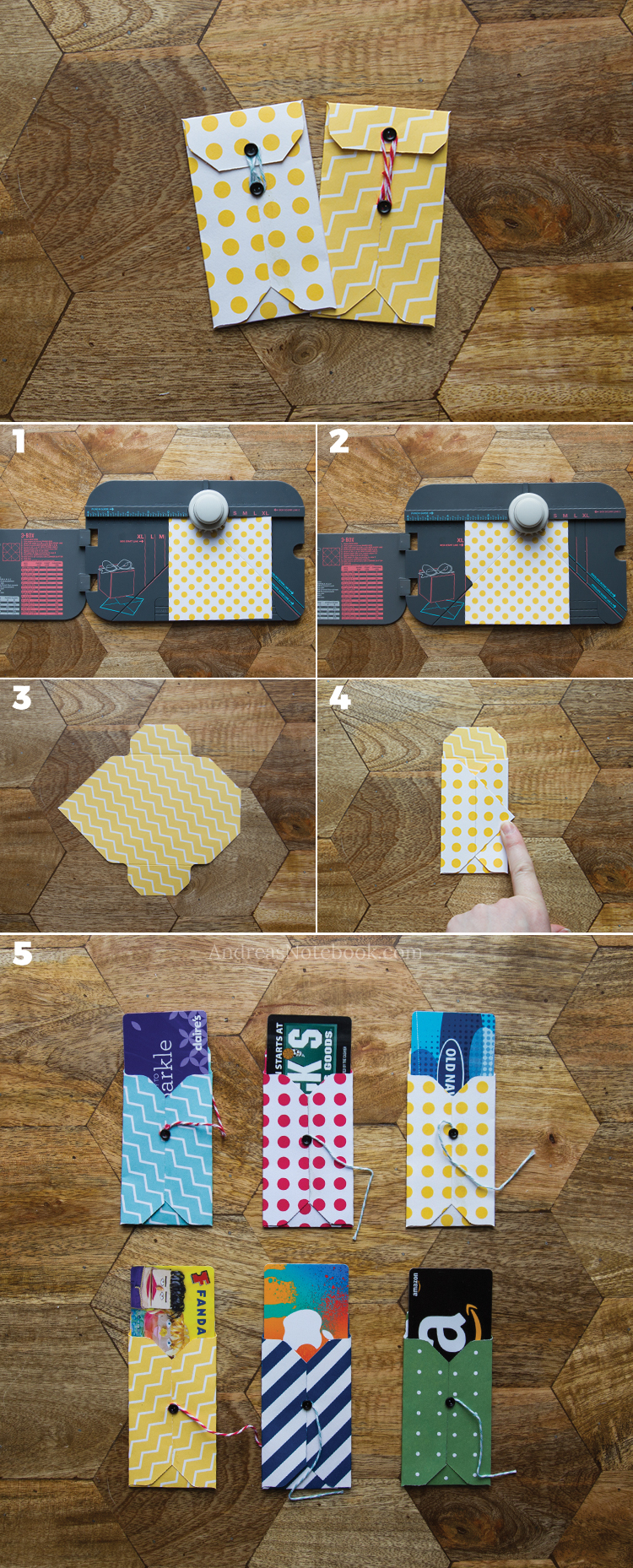 Instructions:
Align the left edge of the paper to the punch guide measurement (see your instructions to know which number to use) on the Punch Board. For this size you want to align to number 2. Punch and use the scoring tool on scoring line A.
Rotate paper 90 degrees counter clockwise. Align your first score mark with the score groove on the left. Punch and score line A again. Repeat with remaining 2 sides.
Cut ⅞" off 3 corners leaving one of the long sides uncut.
Fold the larger flaps onto each other and mark the top flap in the center where it meets the bottom flap. Cut on that mark.
Glue or tape envelope sides and bottom together. Add a brad on the top flap and a brad down the middle of the envelope. Wrap some bakers twine around the brads to keep envelope closed.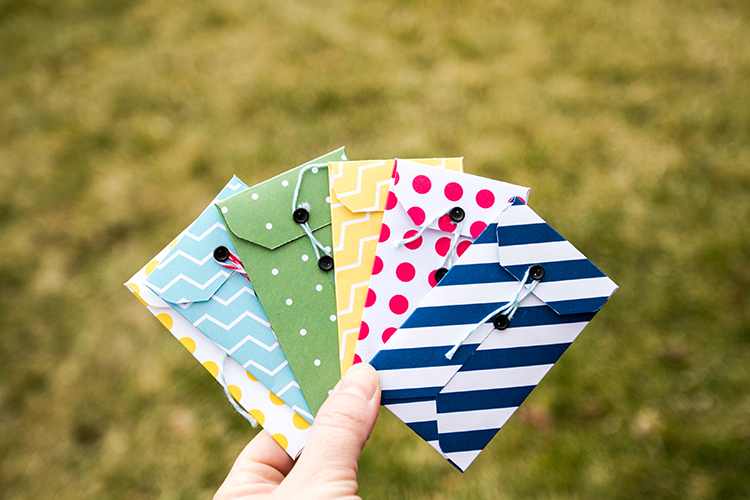 The 1-2-3 Punch Board and Banner Punch Board are available as part of a one-time special on HSN in a bundled party pack, for a fraction of regular retail pricing on Tuesday, March 24. Limited quantities are available so if you're interested you should act quickly when they go on sale. They are currently ONLY available on HSN as a part of the party pack.
This post is sponsored by the 1-2-3 Punch Board Party Pack and HSN. All photos, tutorials and opinions are my own.
---