If you are looking for a fun and unique Valentine's gift then look no further! This cute Succulent Valentine's Gift is perfect for that special someone in your life.
Print the free Valentine's Day Card to put in a potted plant. Scroll down to download the tag.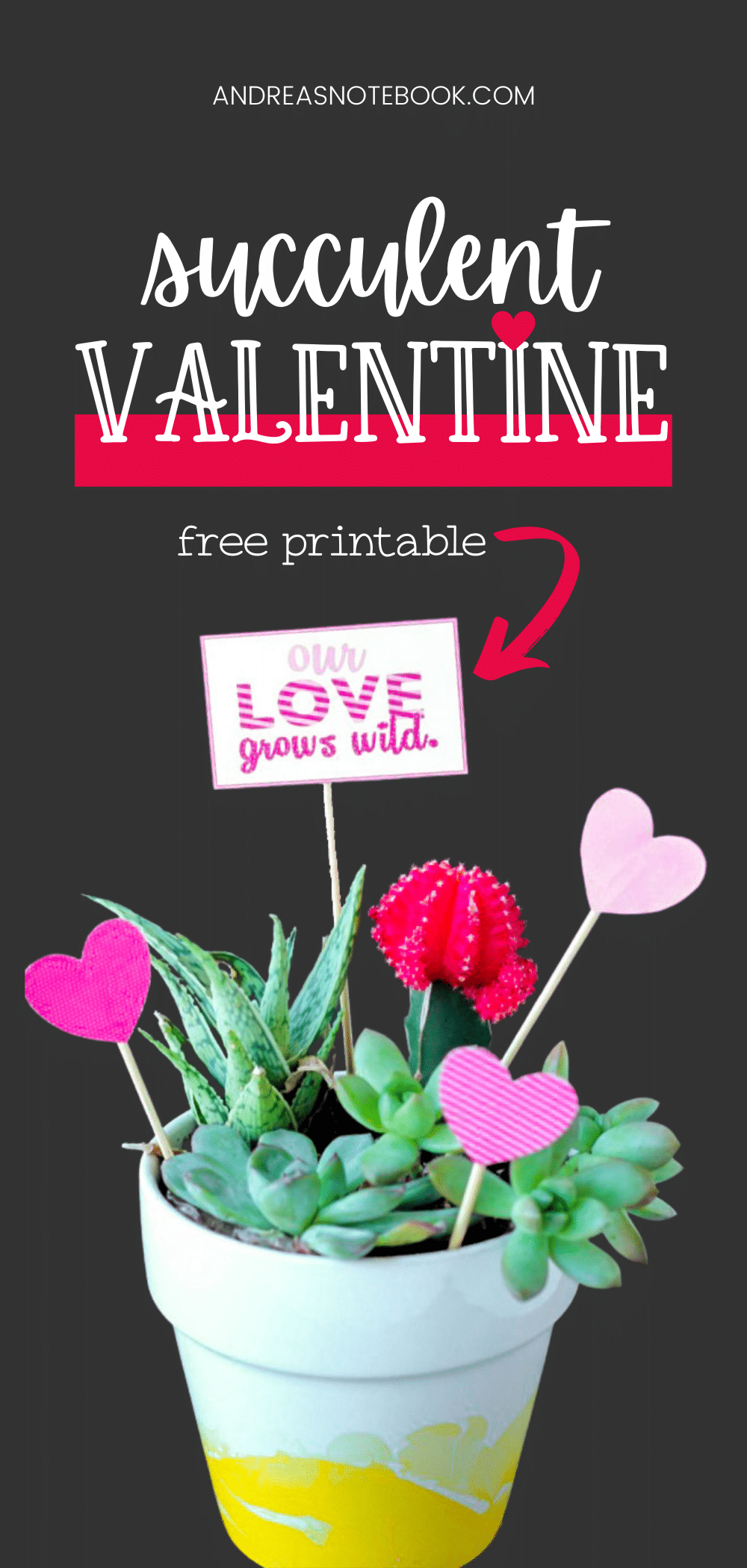 I've been wanting to get a pretty little succulent for my husband's bedside table for a long time and I finally decided to buckle down and do it. My husband and I have tried to keep a few plants alive recently and to be honest, as much as we love plants, we just don't seem to have the green thumb needed to keep them growing!
The good thing is succulents are very low maintenance and they are still very pretty and green which adds natural life to the room. I love bringing the outdoors in!
This is a very easy gift to put together! Here is what you need…
Supplies
Pot
Cactus dirt
Succulents/cactus plants of your choice
Printable (link at bottom of post)
Tape and Wooden Skewers
Directions
STEP 1: Find a pot that you love that will make your plants look great! I couldn't find the perfect pot for our room, so I decided to grab a plain white one and marble it.
STEP 2: Fill your pot about halfway full of dirt and prep your succulents by pulling them out of their containers.
STEP 3: Place them in the pot and position them how you want them. Fill in dirt around the succulent plants and get them all situated properly!
I played around with the placement a bit until I was really happy with how it looked. I wanted all the tall plants in the back and then placed the shorter plants in the front!
STEP 4: Admire your work and get your printable ready by attaching them to wooden skewers with tape.
I cut my skewers down to size and then carefully placed them around the pretty succulents! Once you've got everything perfect, remember to place your pot where it will get some sunlight each day.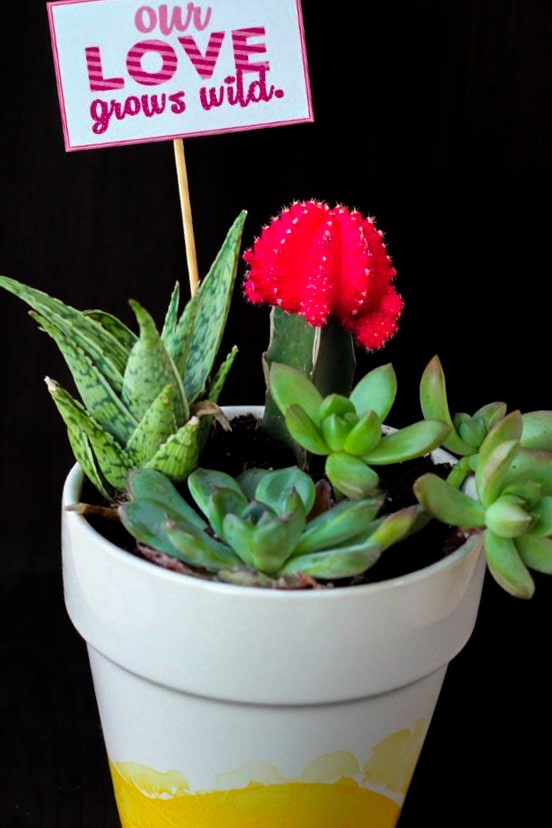 I absolutely love how it turned out and was super excited to present this to my husband as a little Valentine's gift because it's true… Our love grows wild!
Hopefully we can keep our love alive long term… it shouldn't be too hard with these pretty little succulents!
Grab these pretty Valentine's printable to make your own succulent plant for that someone special in your life!
More Crafts You'll Love