I ran across one of these felt Valentines the other day and was overcome by how cute it was. I had to immediately do a search for other felt Valentines. These were the cutest ones I found. I love the idea of making a Valentine that won't be immediately tossed into the trash!
Which of these felt Valentines is your favorite?
Fabric + Felt Heart Sachets : Flamingo Toes // Be still my heart! Bev always stitches the cutest things but these little Valentines make the top of the list!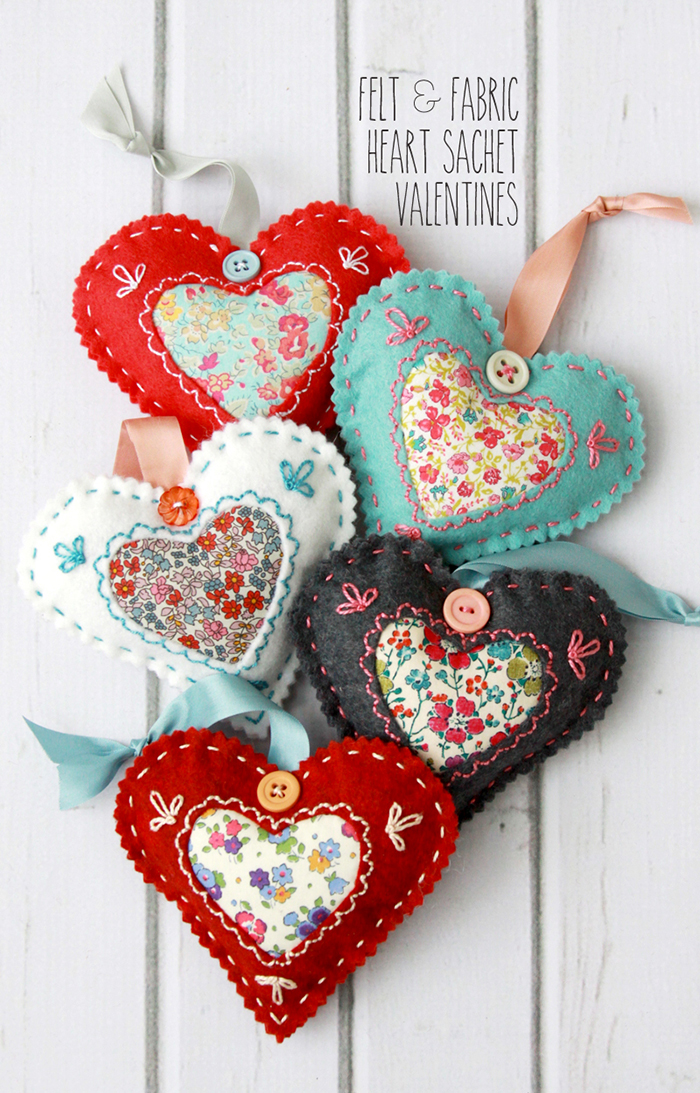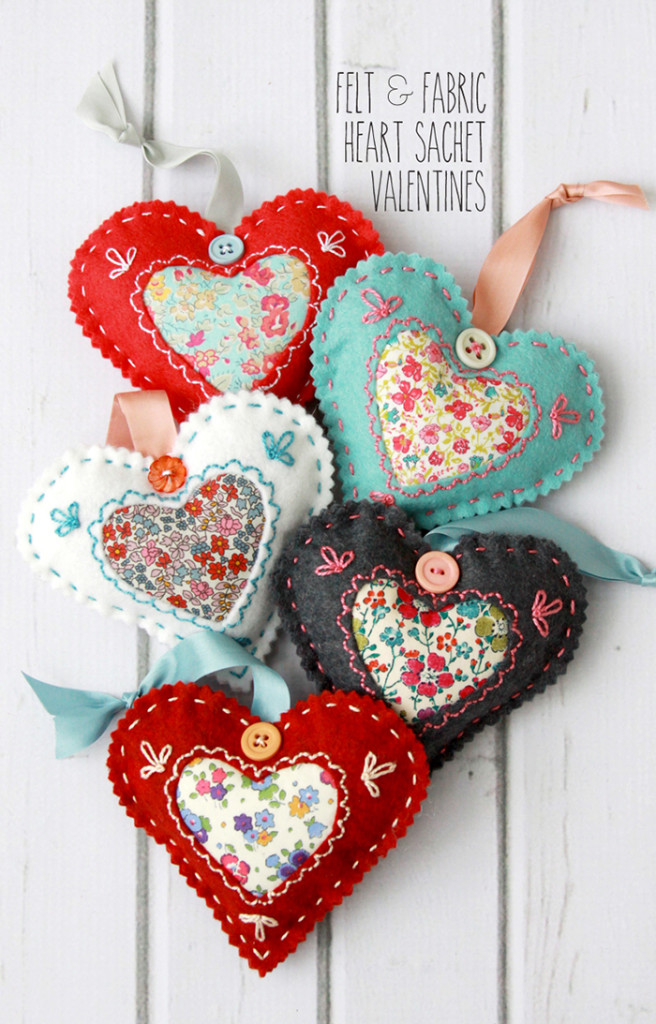 ---
Adorable Felt Envelopes : Landee See Landee Do // With a little felt, needle and thread you can make these cute little envelopes. Add a button and stencil a name and they're a keepsake!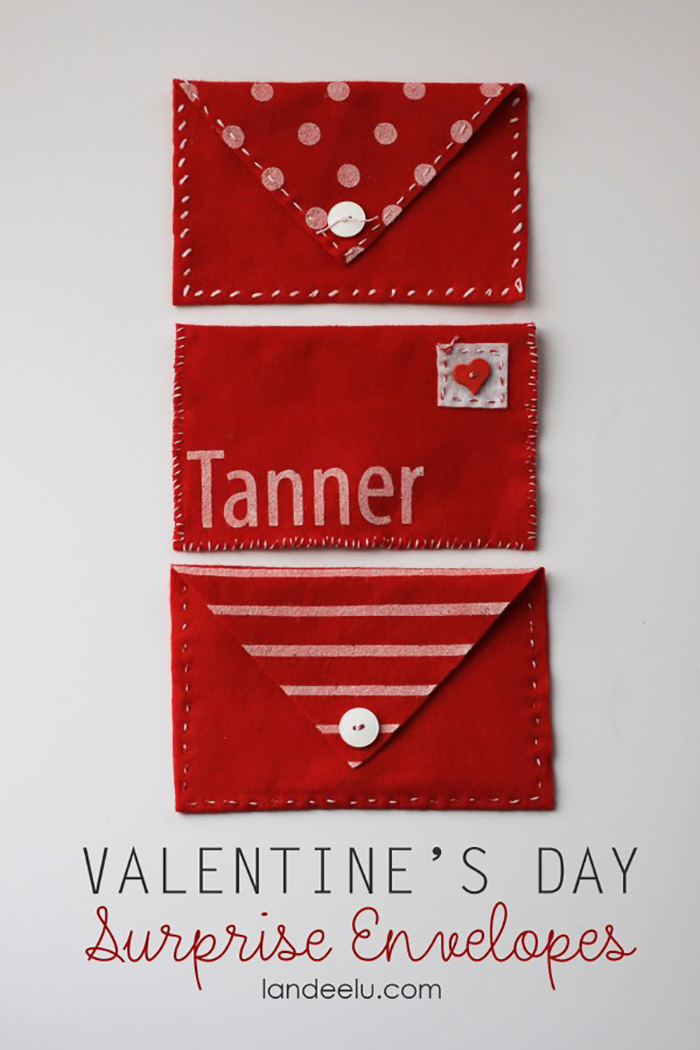 ---
Mini Felt Valentine Bears : Lia Griffith // Tiny little bears that your little Valentine will love! Perfect for the pocket or a tiny purse!
---
Felt Fortune Cookies : Martha Stewart // Put your love notes inside these adorable felt fortune cookies!
---
Felt Valentine Envelopes : Probably Actually // These first caught my eye years ago! I love the use of the twill tape and stamped name. So much cuteness.
---
More Valentine's Day Tutorials: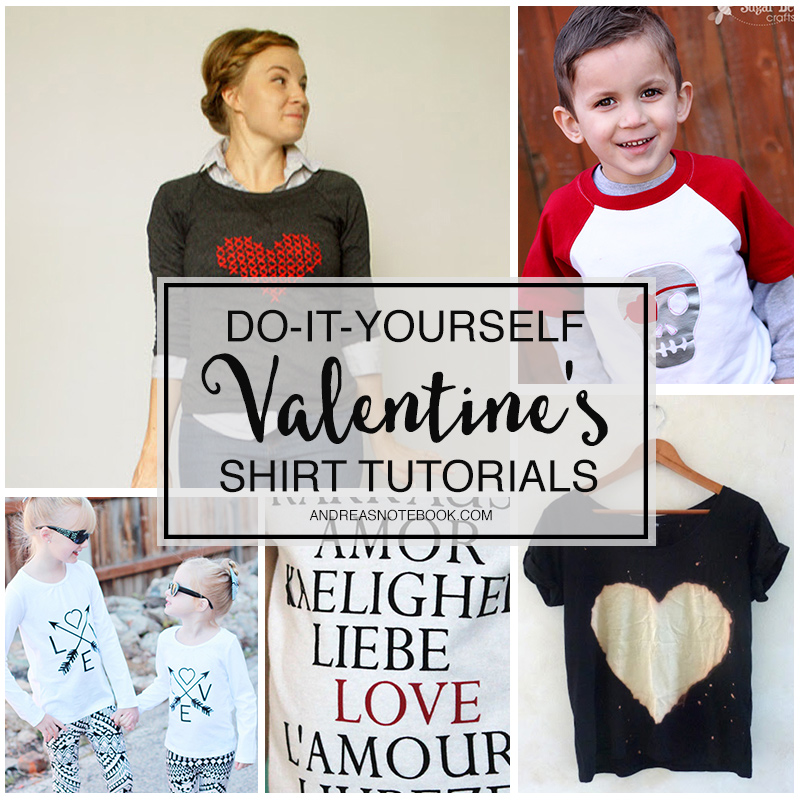 Valentine Shirt Tutorials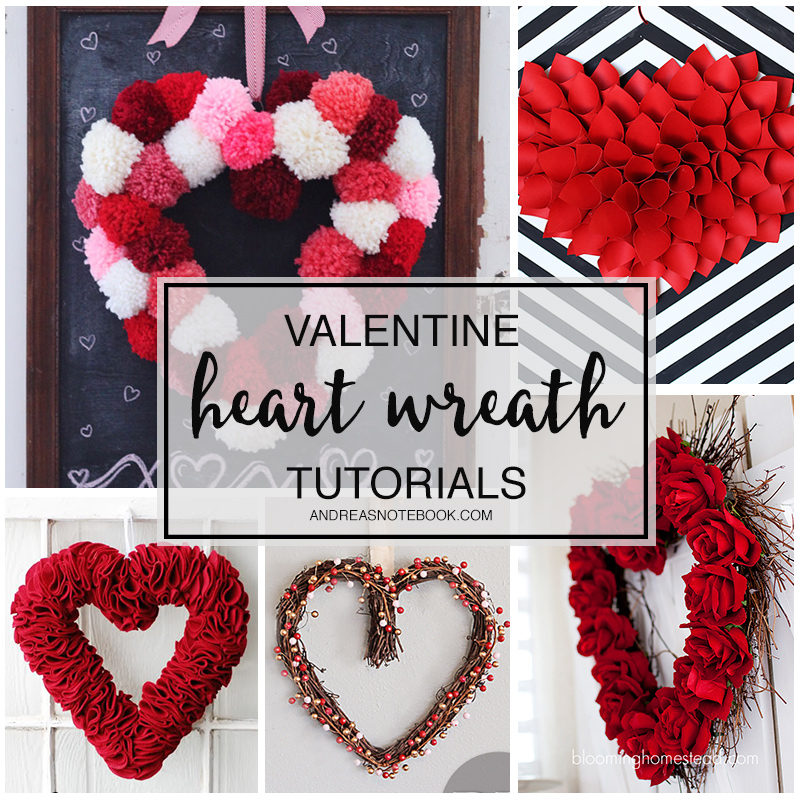 Valentine Heart Wreath Tutorials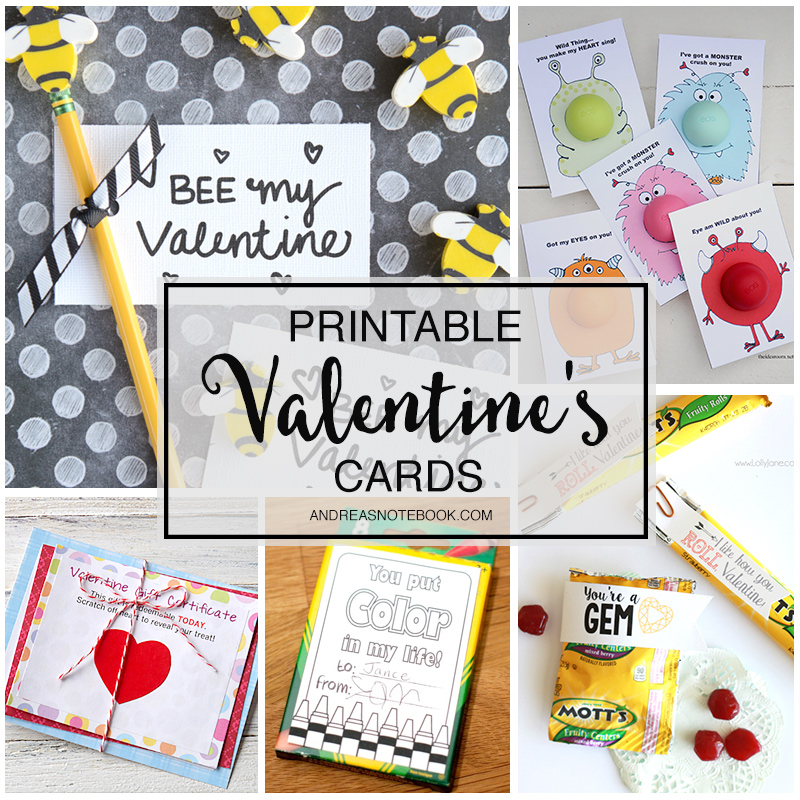 Printable Valentine's Day Cards