Have you had a Flaming Snowball this winter?? If not, its about time!
My husband and I live in North Carolina, but we're originally from Utah and Canada. We grew up with snow filled winters. After we moved to North Carolina about two years ago, you can imagine that we were missing the pretty, white and fluffy snow. So we decided to have a snow themed date night and we loved it! All the fun… without any cold!
Our favorite part was the flaming snowballs! It was so fun and out of the ordinary that we decided to do it again the next year. And again… this year. I guess it's become a tradition. I bet you'll love it, too!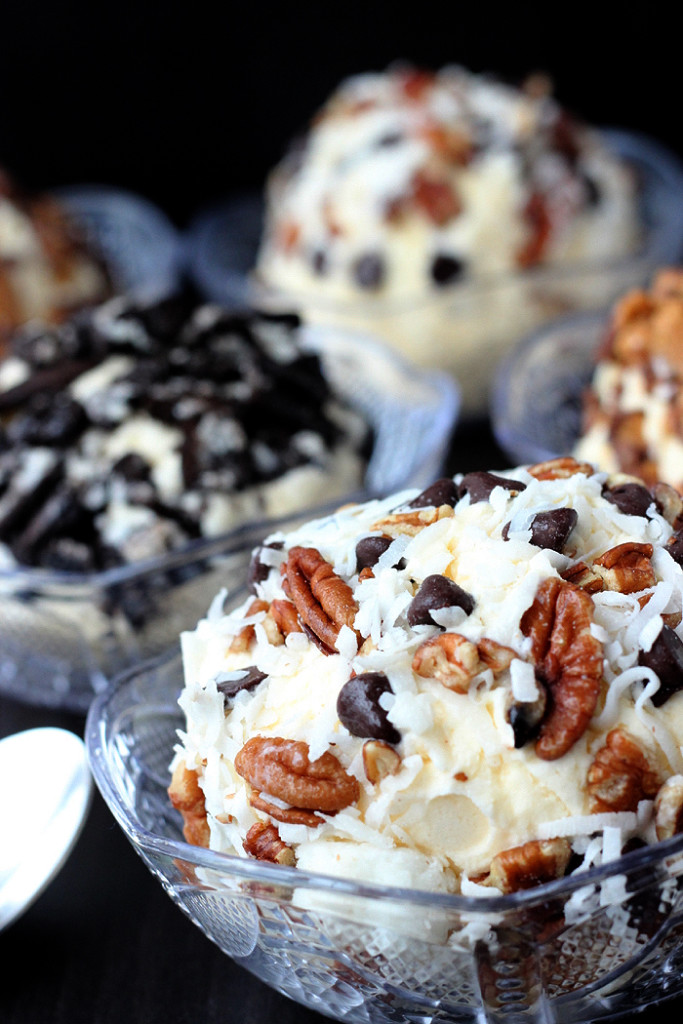 We made our snowballs pretty simple the first year, but each year… we've tried something new and I must say that this year was probably my favorite!
Ingredients:
Ice Cream
Toppings (like coconut, candy, nuts, chocolate chips, cookies, etc.)
Candle
Directions:
Scoop up some ice cream and mold it into a ball.
Roll it into your toppings. Toppings could simply be coconut–looks just like snow). Or… you can be a bit more adventurous and try adding some nuts and chocolate chips. Other toppings could be your favorite candies–like Reese's Peanut Butter Cups or crushed cookies like Oreos.
Return to the freezer and let set up for at least 30 minutes. Pull out when you are all ready to serve.
Place the snowballs in bowls, preferably glass. Then add a candle.
Light the candle and the competition begins. Whoever can eat the most of their ice cream with the candle lit wins!
Tip: Don't light the candle until you are ready to go!

When you are dealing with an open flame you need to be very cautious. As the ice cream melts or disappears into your belly, the candle may shift. Make sure to blow the candle out if necessary. No matter how competitive you are, remember safety first! 🙂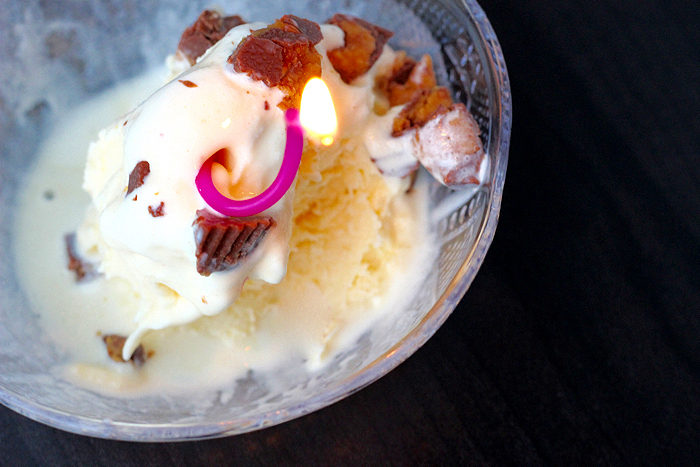 Last year when we played with my family, we had a couple people with the candle on their spoon trying to get the last little bit of ice cream. Yeah… we might be a bit too competitive! Again… remember to be safe!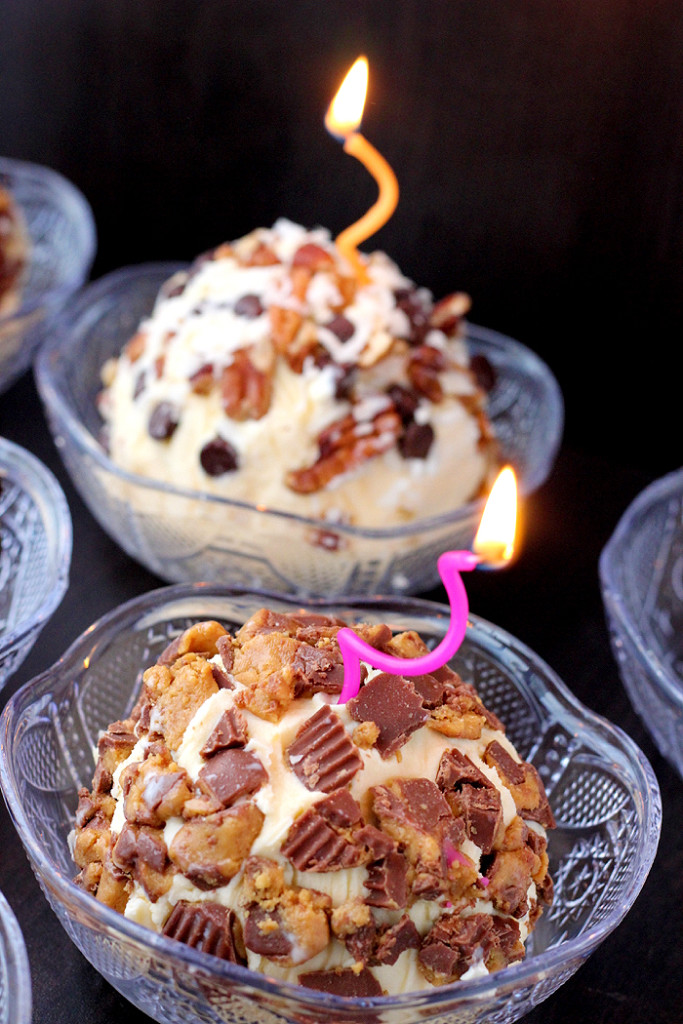 This year I discovered that my favorite candy also makes for the most delicious snowball ever. My new favorite ice cream snowball is covered in Reese's Peanut Butter Cups chopped into little pieces. Mmmm!