I've been searching around Pinterest for fun Valentine's Day recipes. These each caught my eye! I'd make any of these for my family. I'm sure my kids would be partial to the layered jello of the Surprise Inside Cake. I'm leaning toward the pie or the chocolate covered raspberries! These delicious Valentine recipes won't disappoint!
---
Chocolate Covered Raspberries : Sugar Hero // Beautiful and delicious! These are nearly too pretty to eat but I'd sacrifice and eat some. The special extra layer makes these definitely unique. Add these to your "must try" list.
---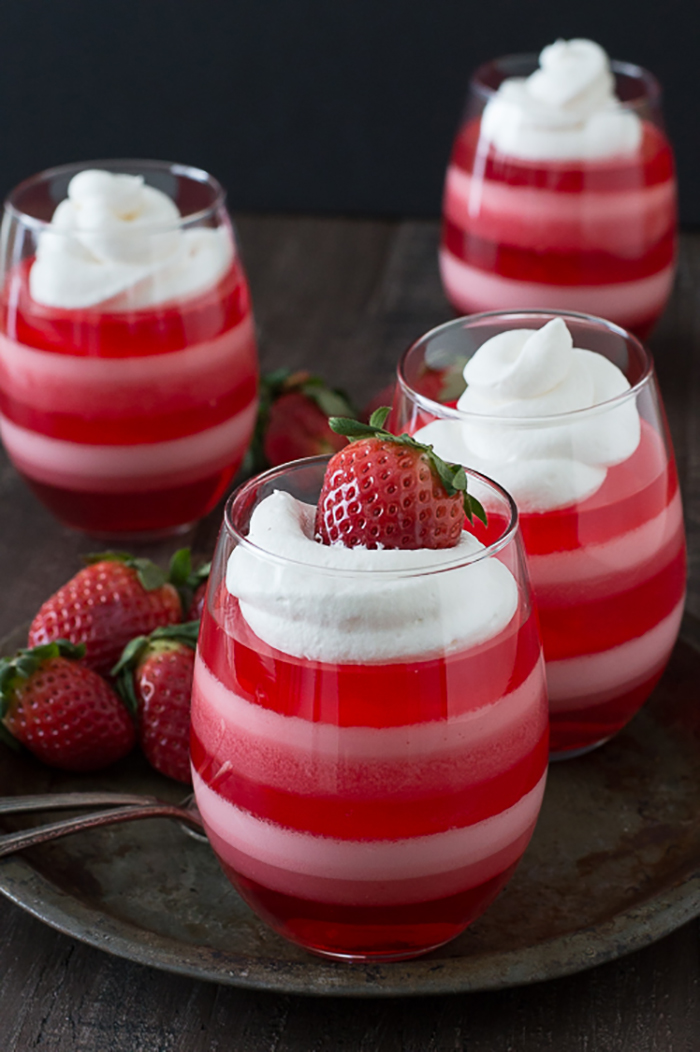 Layered Jello Cups : The First Year // Perfect for kids! The presentation on this jello cup is fabulous! Who are we kidding, this is what every adult wants too.
---
Nutella Hearts : Oh Nuts // If you love Nutella and nuts these little hearts are easy to make! If you are looking to make easy chocolate candies these are probably it. I love nutella as much as the next guy but I've never considered making candies out of it. I'm not sure why I haven't because these look and sound delicious.
---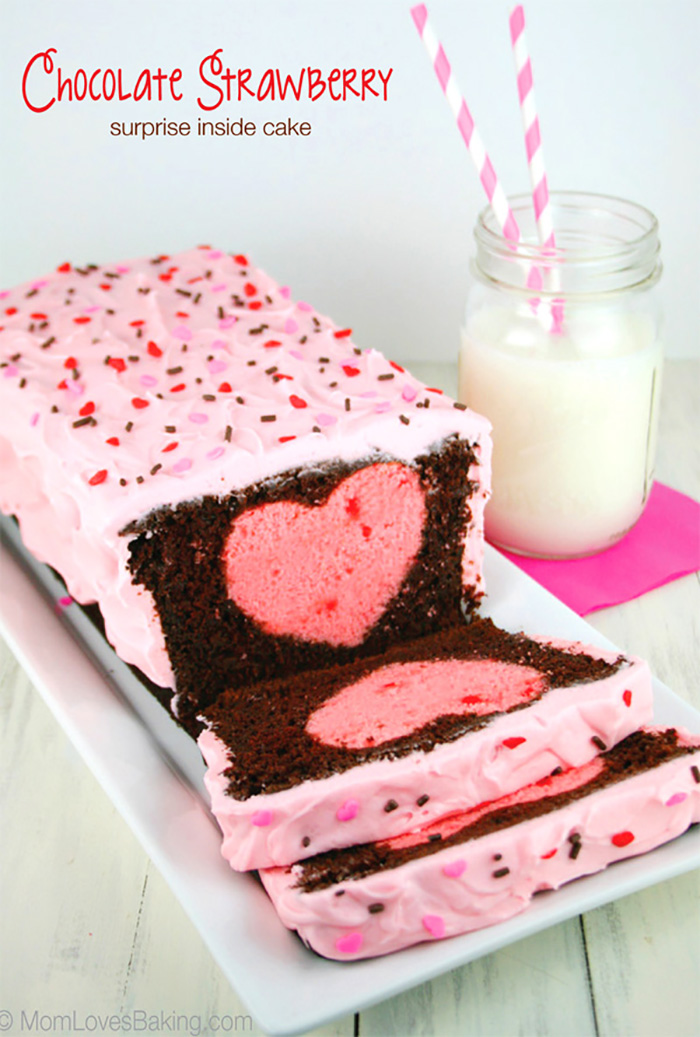 Surprise Inside Cake : Mom Loves Baking // This cake looks better when you cut it! With a little work you can create this special cake any guest would love! The heart inside is way easier than you would think!
---
Heart Shaped Mini Pies : The Chic Life // Yum! These mini pies are easy! Two filling recipes included here.
More Valentine Ideas