Potlucks are fun times to share some of your favorite dishes and desserts. These potluck dinner ideas will fit any type of potluck. These potluck dinners are all winners and everyone will enjoy them!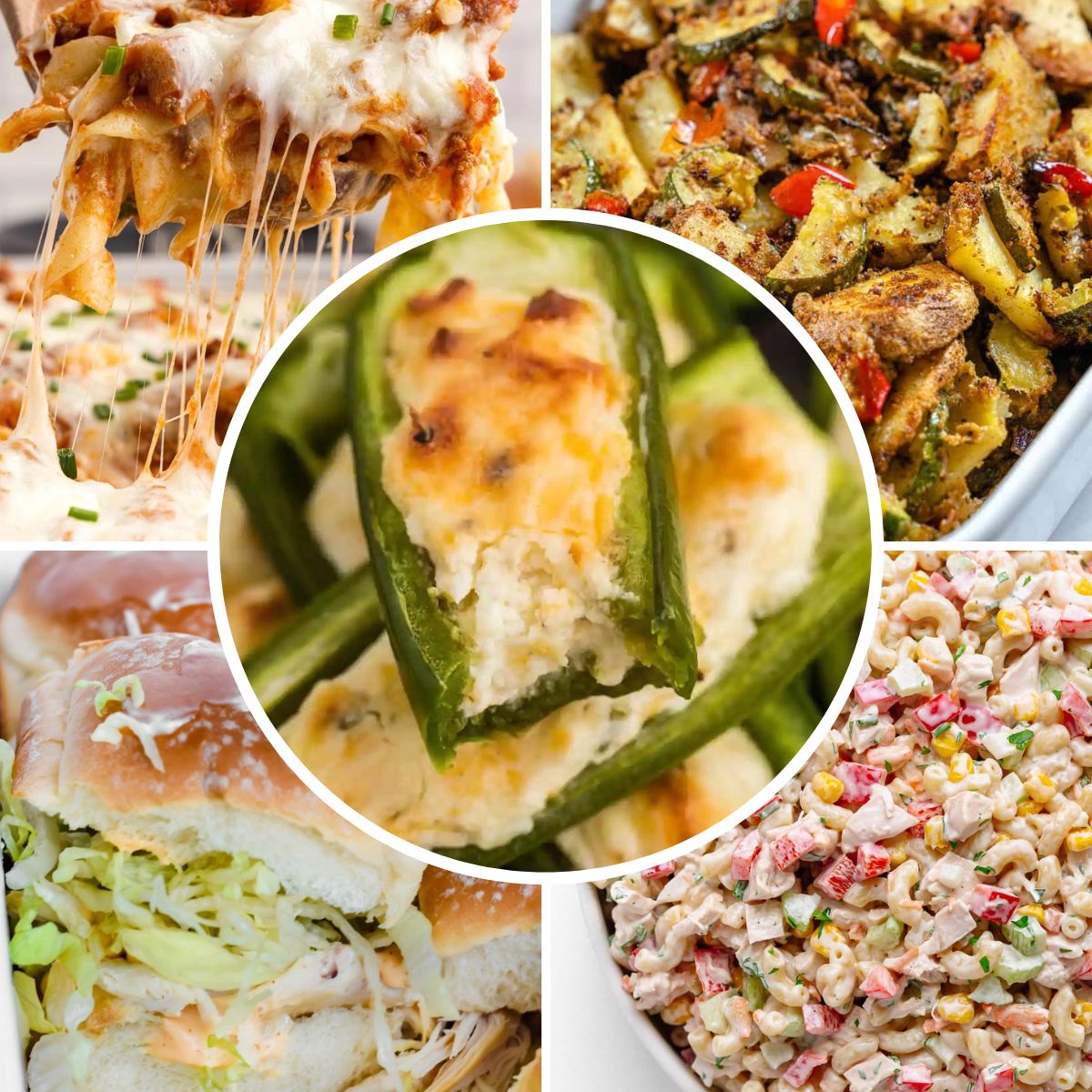 When deciding what to bring to a potluck consider easy potluck ideas. You'll also want to bring recipes you love and things that are easy to transport! The best potluck recipes are easy to make, easy to transport, and easy to serve.
Potluck Salad Recipes
Potluck salads are usually large enough to feed 10-12 guests, depending on the size of your potluck. They're usually pre-mixed in a large bowl, meaning you don't need to bring salad dressing, mix it together first. This makes it easy for people to dish up and not hold up the line. If you're like me, you'll also want an easy recipe that doesn't take forever to make. That's why salads are perfect!
Strawberry Avocado Salad with Poppy Seed Dressing: This delicious strawberry and avocado salad with homemade dressing has feta and pecans and is a keto friendly vegetarian dish.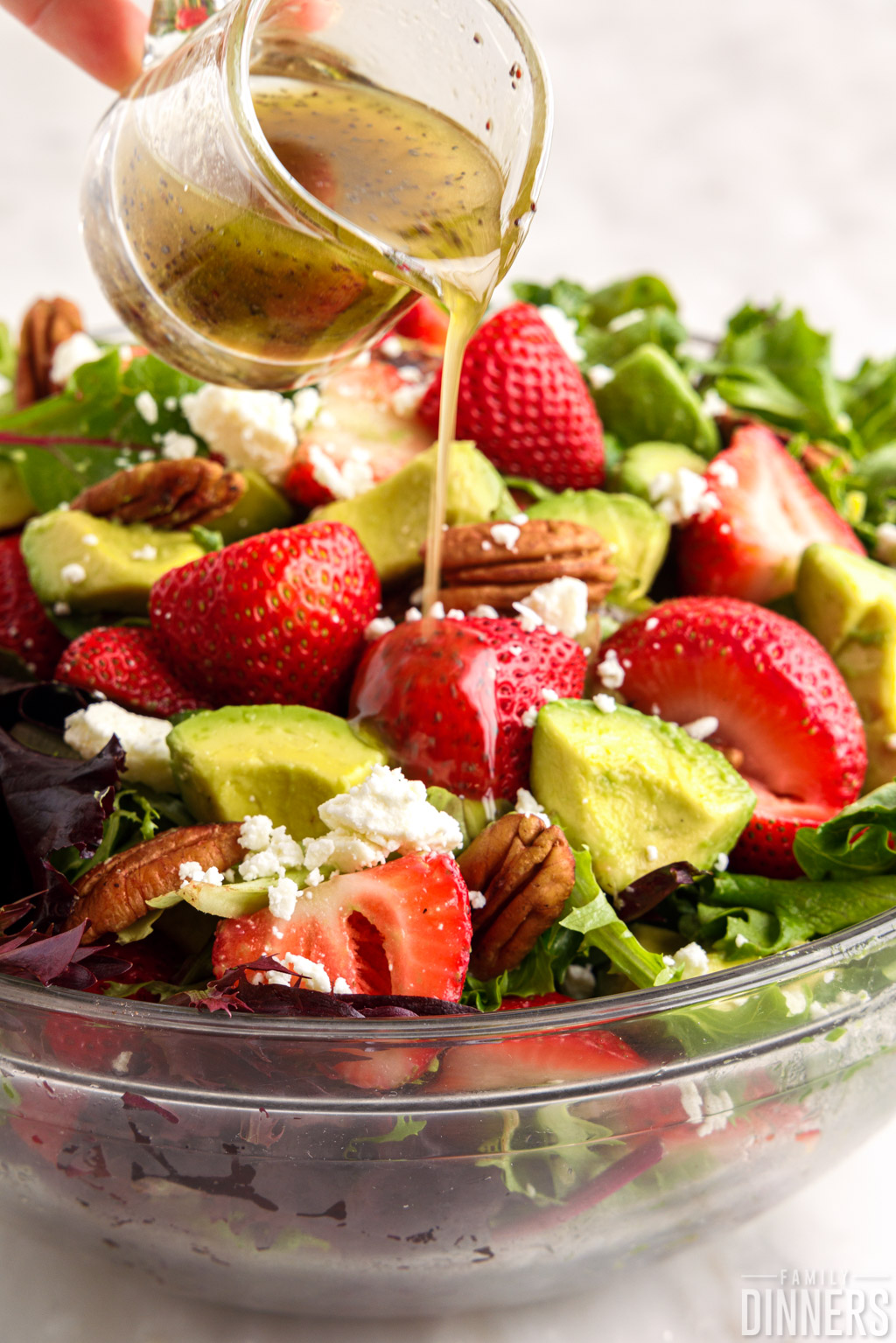 Apple Fruit Salad: A fall flavored fruit salad is a good potluck recipe. Made with apple pie spices and a lightly sweetened sauce, this is the perfect potluck recipe. It always has rave reviews. This great recipe is good for the holiday season or any time of year.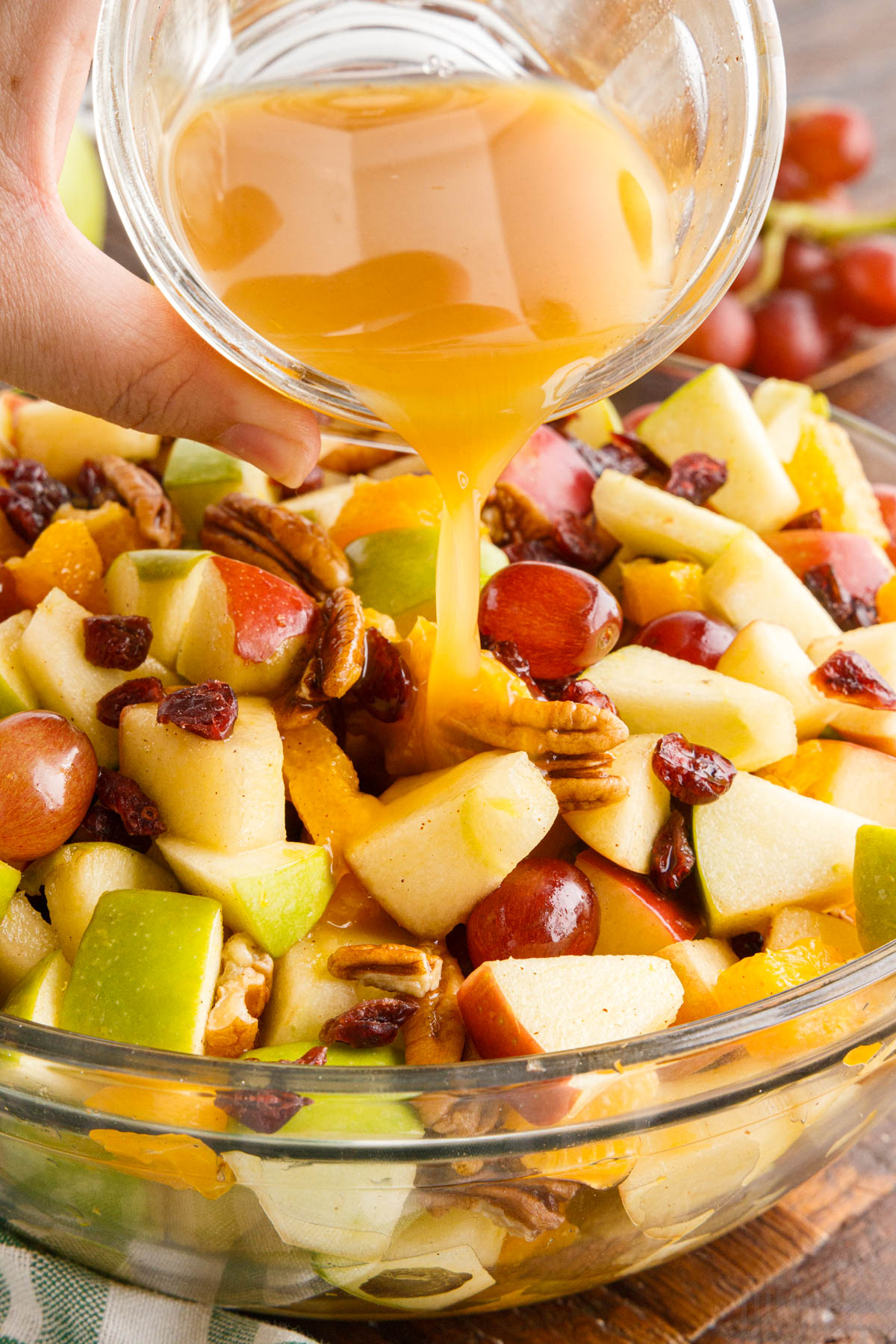 Broccoli Salad Recipe With Craisins: This broccoli salad recipe with craisins is both delicious and nutritious. It's the perfect easy side dish for any occasion! Plus, there's bacon! It's a great way to get the veggie averse to take a helping of broccoli. And don't forget that cheddar cheese sprinkled on top. Yum!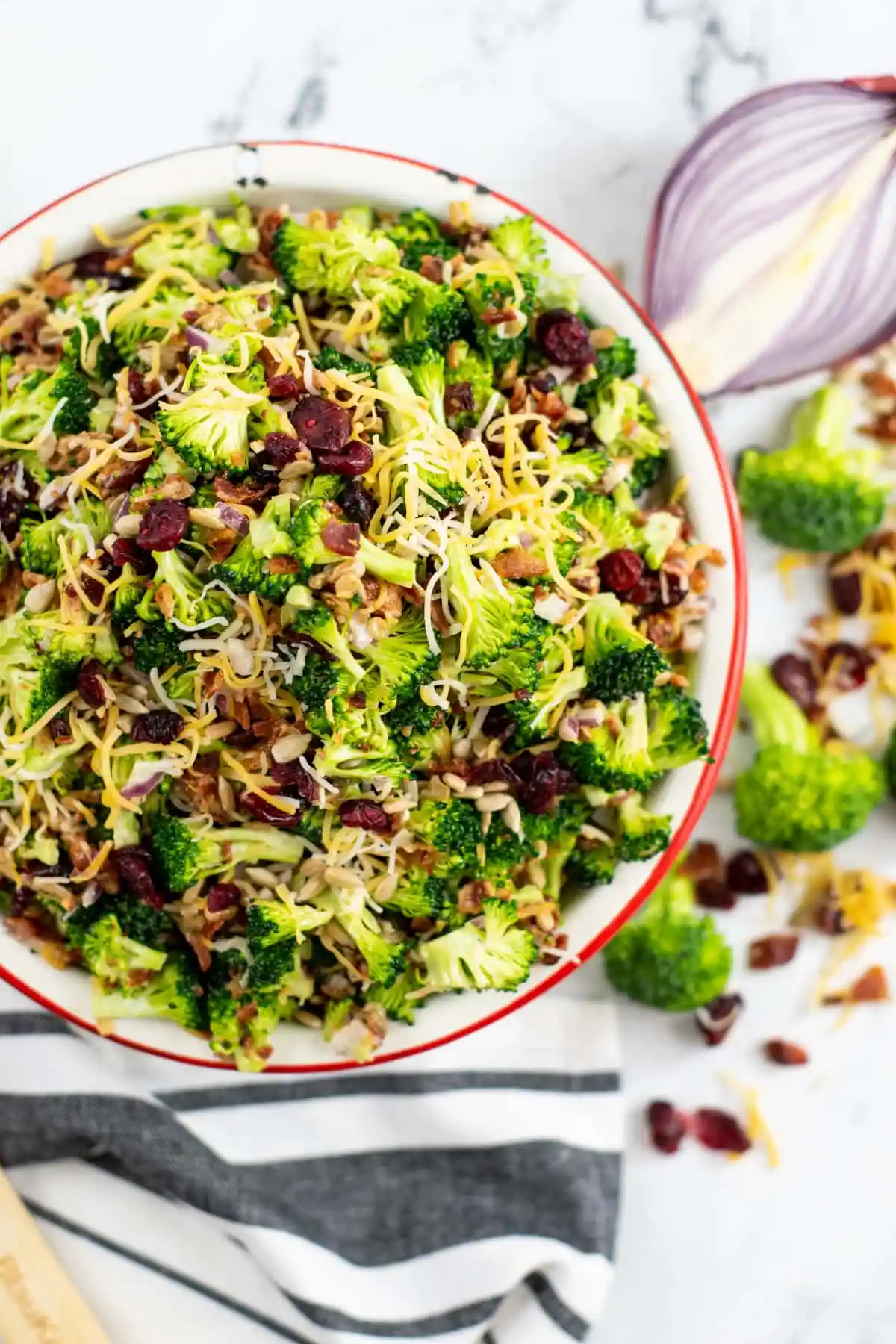 Cherry Tomato Caprese Salad: This could be a main dish, salad or side dish, depending on who you are. It's a delicious and fun salad to bring to a potluck. Plus it's beautiful! Serve it in a large bowl or platter with a spoon so people can scoop up as much as they want. It also makes the perfect appetizer.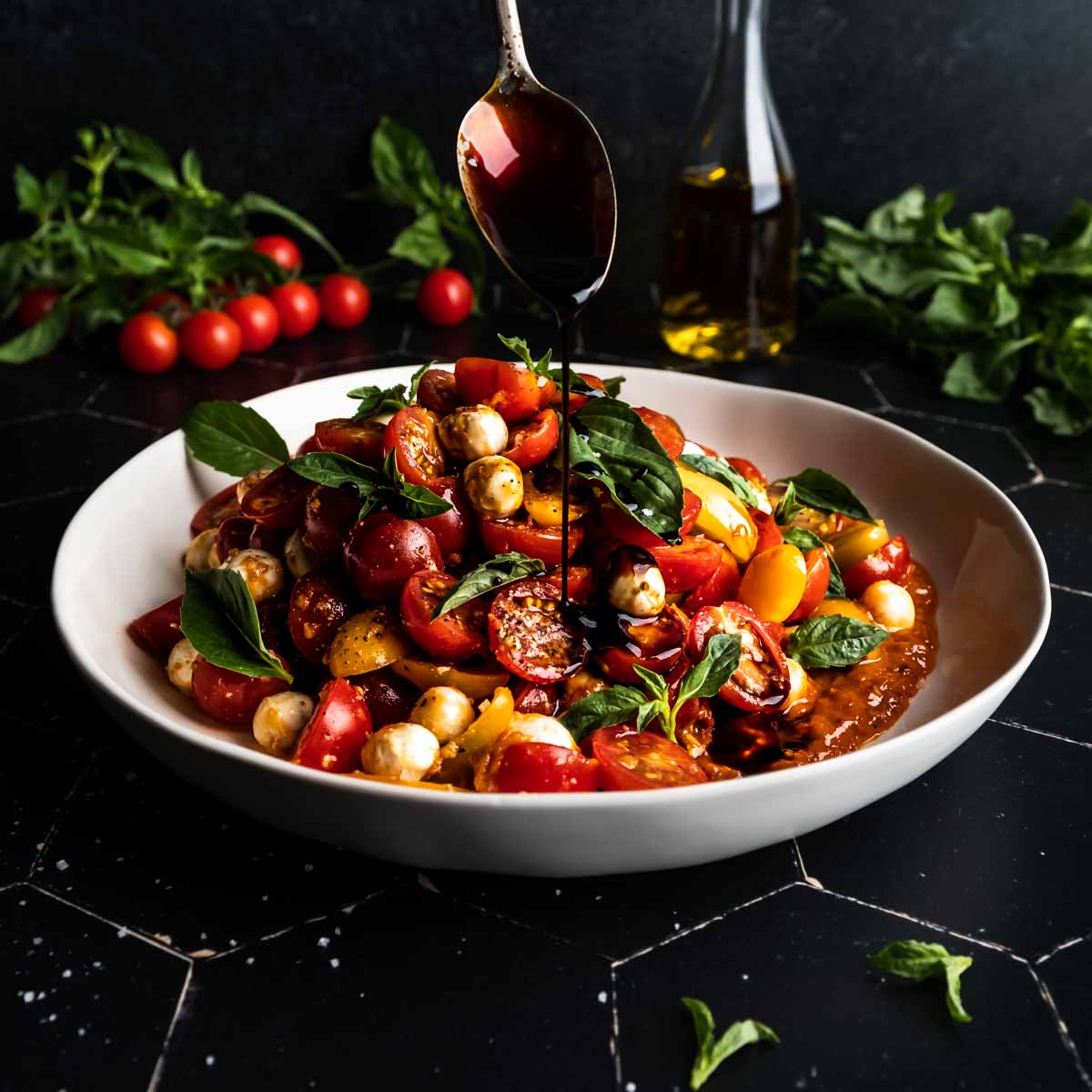 Vegan Sweet Potato Salad: One of the best things to take to a potluck meal is a potato salad. A lot of people love potato salad. This dairy-free, vegan sweet potato salad uses vegan mayo and is loaded with veggies and add-ins for a BBQ, potluck, and picnic side dish that's creamy, sweet, savory, crunchy, and ready to impress! A creamy potato salad doesn't have to be unhealthy! This colorful salad is full of nutrients.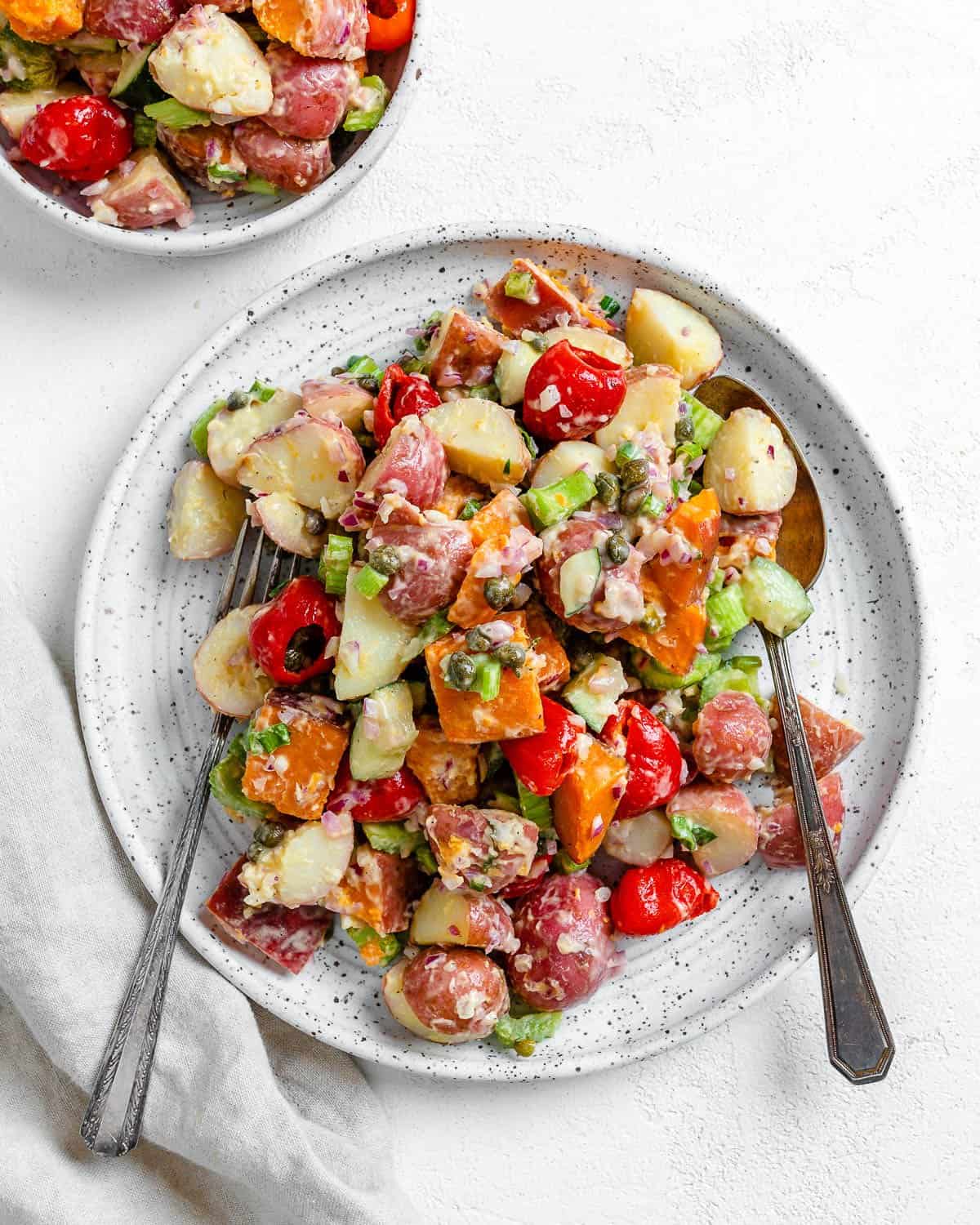 Dorito Taco Salad: This Taco salad with Doritos and western dressing is also known as beef taco salad and is a fast and easy crowd pleaser, making it the perfect potluck salad.
Easy Italian Salad: An easy Italian salad recipe with a zesty homemade vinaigrette and the classic Italian flavors of red onion, tomato, pepperoncini, olives, and parmesan cheese.
Chickpea Salad: This vegetarian salad is perfect for the non-meat eaters at your potluck.
Side Dish
If you're assigned a potluck side dish you can bring anything from appetizers to fruit or vegetable side dishes or even rice or bread. Anything that isn't a main dish or a salad!
Instant Pot Mexican Rice: This is perfect because many potlucks will include enchiladas or other Mexican inspired main dishes.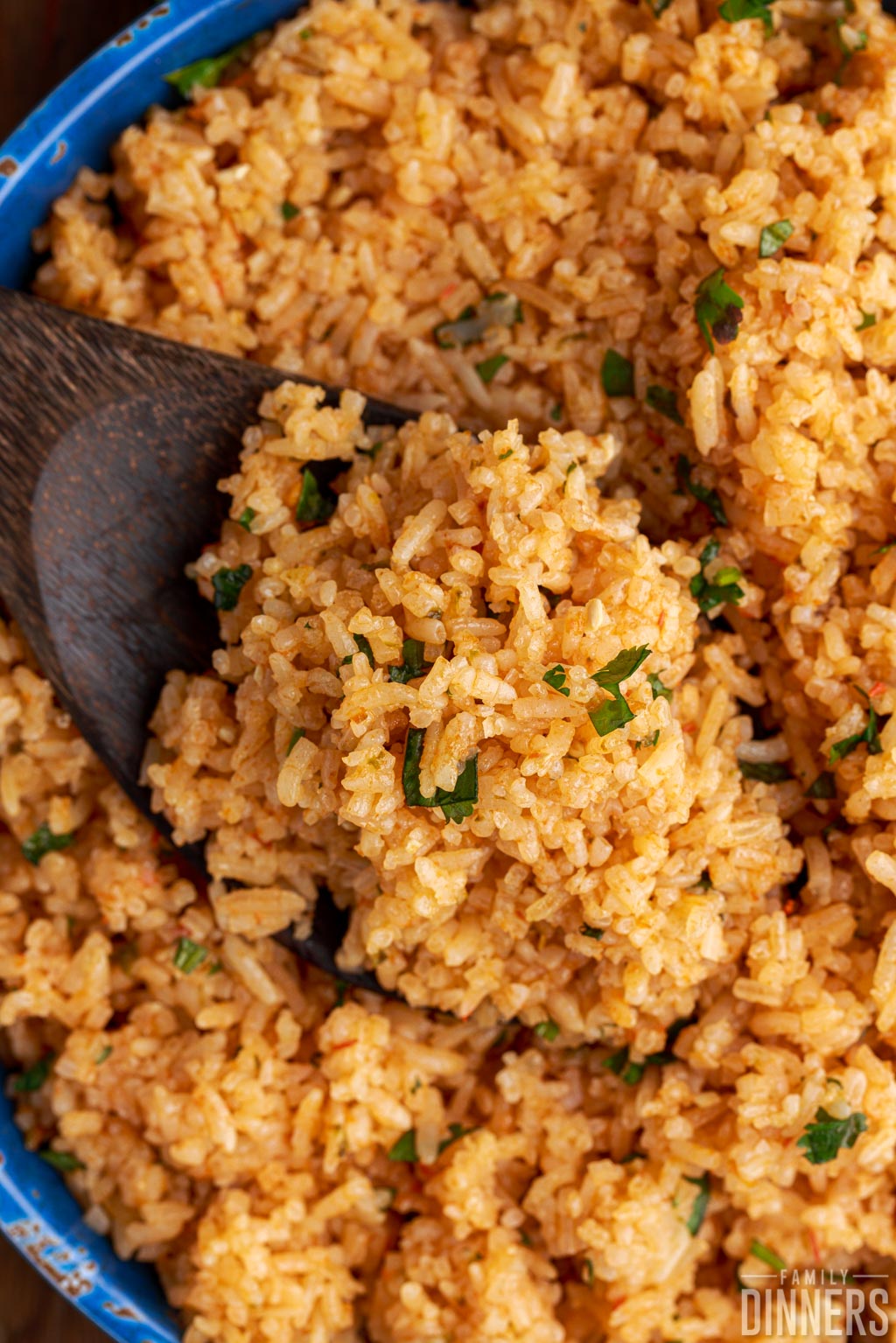 Cornbread Muffins: These single serving cornbread muffins are perfect for potlucks. Someone always brings a big pot of chili and these pair perfectly!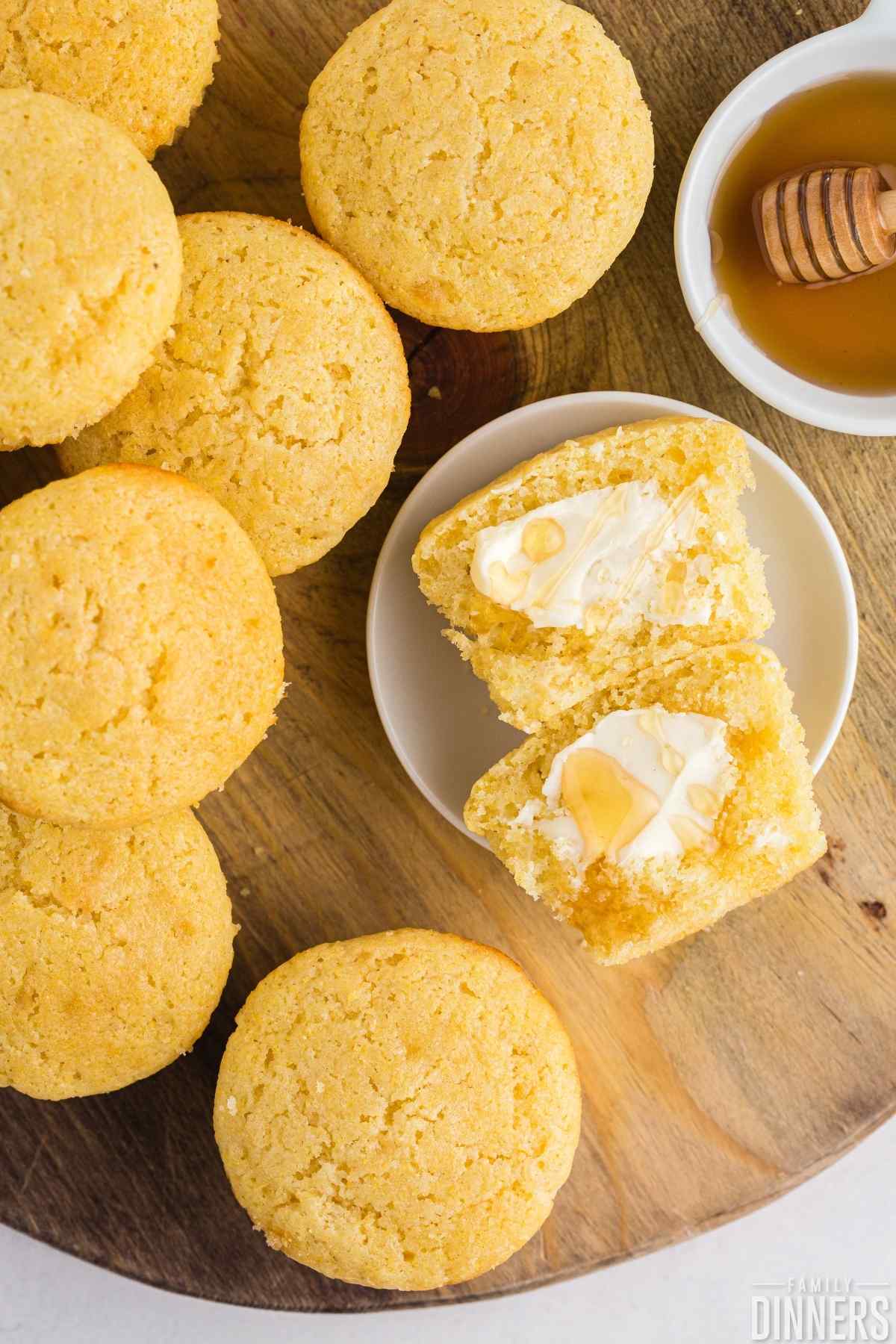 Chicken Macaroni Salad: This is a creamy combination between a pasta salad and a chicken salad. Perfect for a crowd. A creamy pasta salad is an easy potluck recipe that can feed a large crowd. Make sure you keep chilled in the refrigerator until you are ready to eat.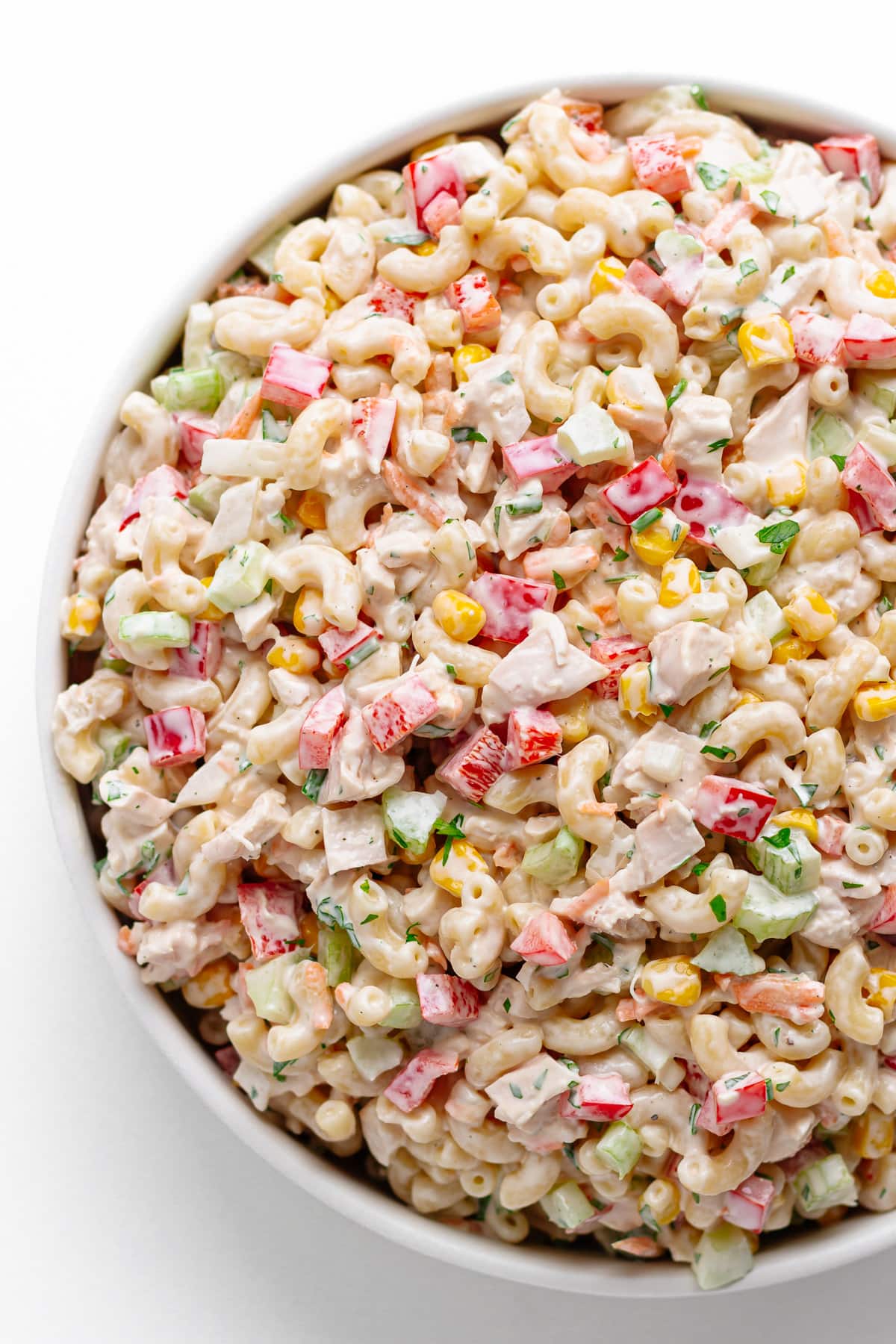 Easy 7 Layer Dip: Bring a bag of tortilla chips along with this classic dip. Made with refried beans, sour cream, guacamole, salsa, green onions, olives, tomatoes and more. People can spoon some dip onto their plate or just dip a chip right into the dip.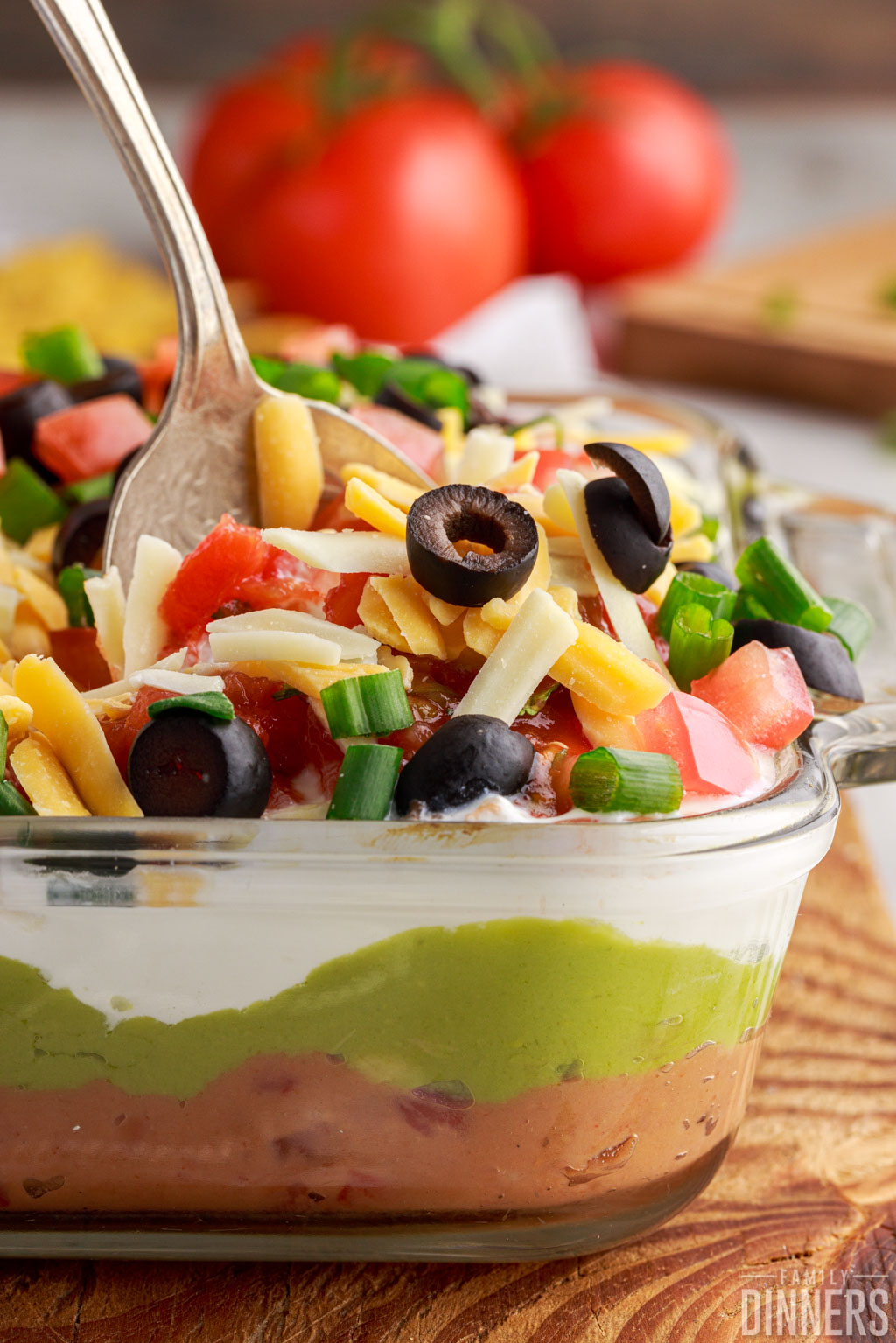 Zucchini And Potato Casserole: This Zucchini and Potato casserole is so delicious! Dairy-free, egg-free, nut-free, soy-free, plant-based, Paleo, Keto, and can be made gluten-free! A potato bake is always a comfort food. This one is just a little healthier.
Jalapeño Poppers: These Jalapeño Poppers are bite-size, loaded jalapeño peppers, stuffed with a cheese and spice mixture, and baked into melted gooey cheese perfection. Stuffed jalapeños are an easy appetizer. Stuffed with cream cheese, cheddar cheese, green onions, and spices. These are often served on special occasions because it's easy to make a lot to feed a large crowd.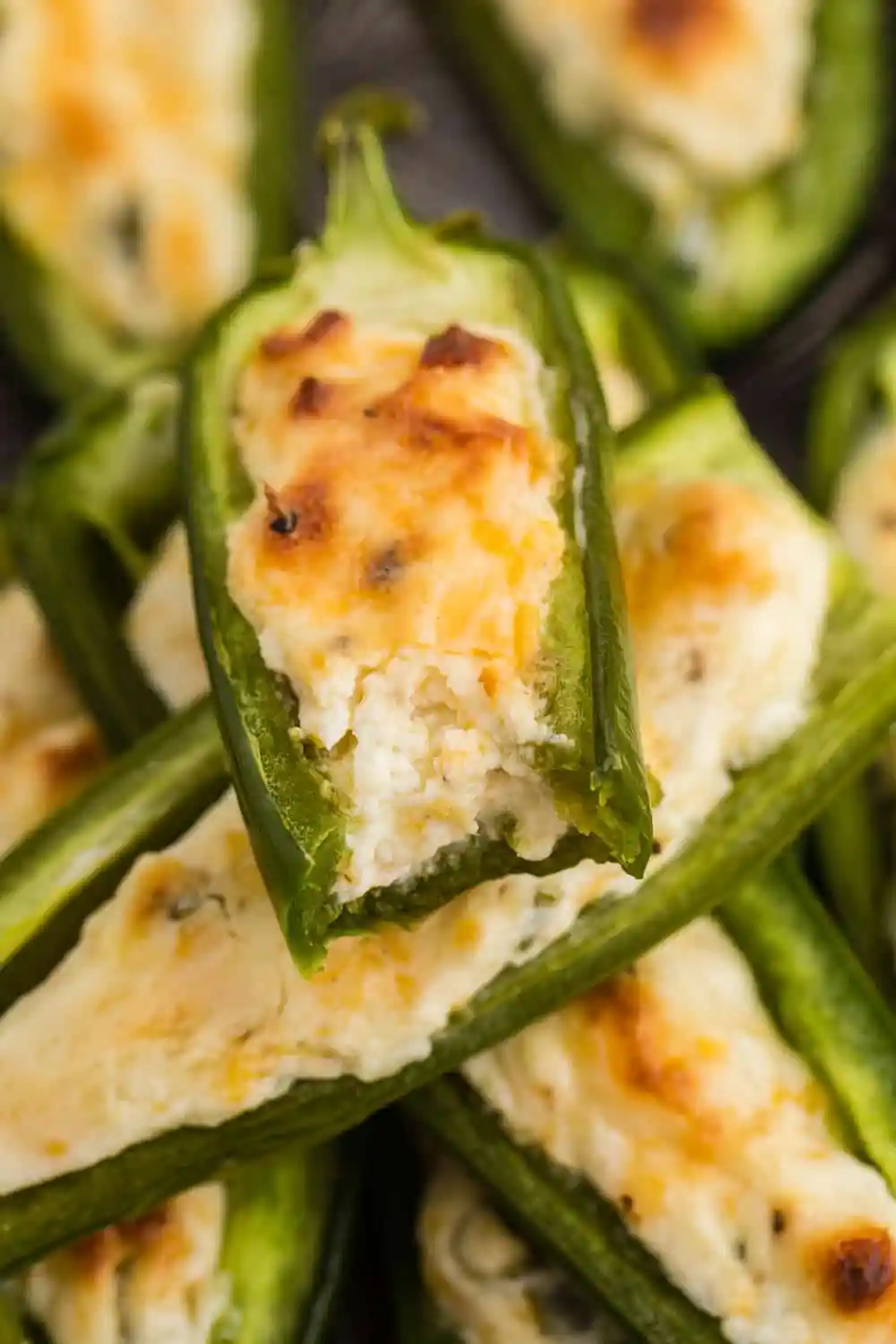 Main Dish
Main dishes can be either single serving or family style. Single servings, for example, like sandwiches, tacos, mini pizzas are easy for people to hold and eat. Meanwhile, family style, like a lasagna, will require you to bring a serving utensil as well. Bring something you love and want to share but make sure it's easy to transport, stay warm (or cold) and easy to serve! These potluck dinner ideas are sure to be a hit.
My Favorite Lasagna Recipe. This is a family favorite and makes a great addition to any party. Make a big pan and take it to your next potluck! Or go ahead and buy our favorite frozen lasagna.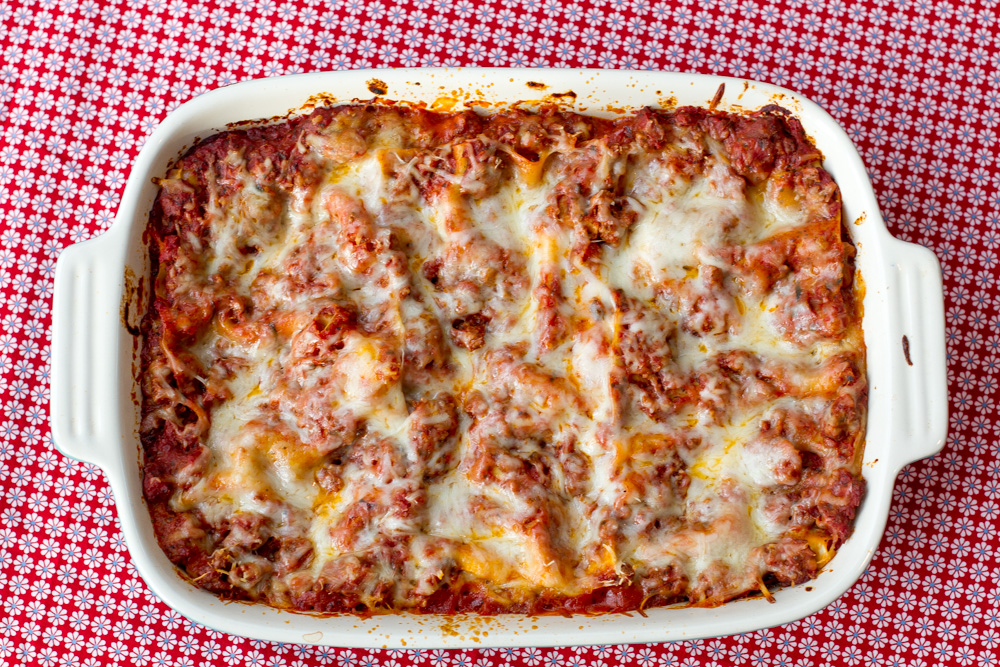 Consider one of these 27 Smoked Chicken Recipes to bring to your potluck. Smoked chicken thighs and smoked chicken legs would be great at a potluck.
Rotisserie Chicken Sliders: Grab a pack of rotisserie chicken from Costco and make these sliders. They make a great potluck dinner idea. These are easy to bake and easy to serve.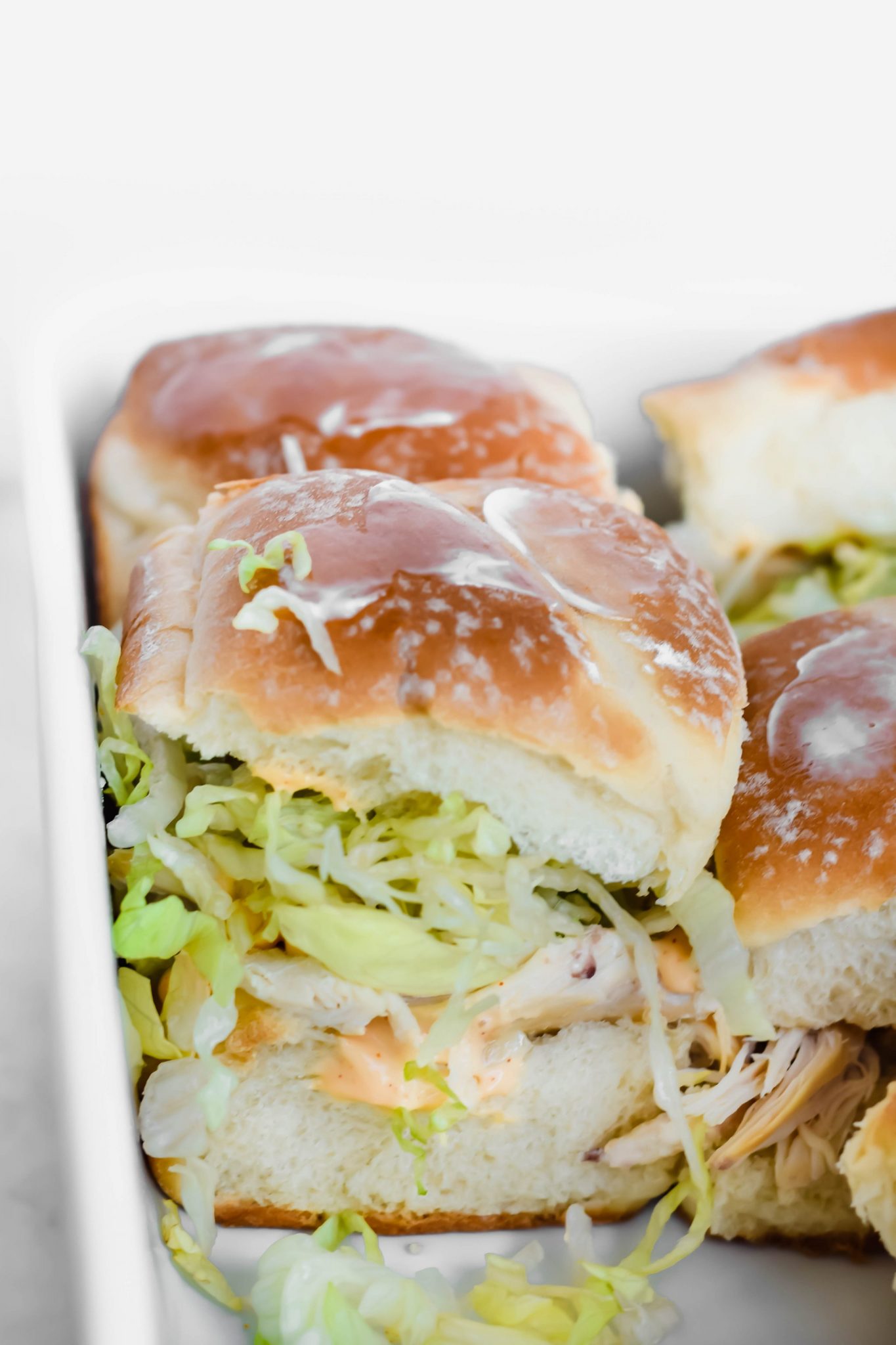 Crockpot BBQ Meatballs: Throw all these spices and some frozen meatballs into a slow cooker to make these delicious BBQ meatballs. They're perfect for a potluck. Put some toothpicks in the meatballs and they make great appetizers.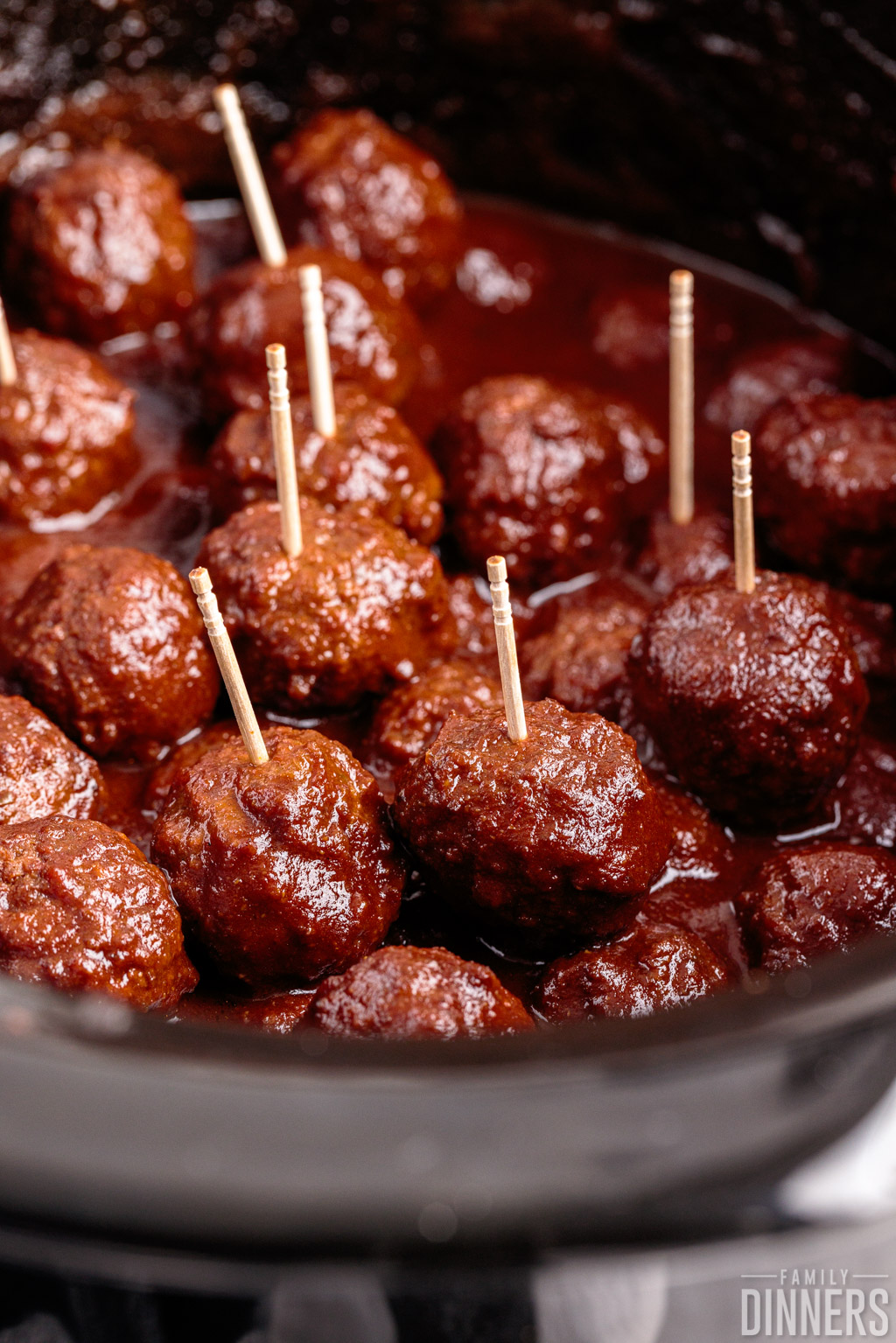 Sour Cream Noodle Bake: When you are wanting an easy dinner recipe that's delicious and screams comfort, you'll want to make sour cream noodle bake. It's a one pan meal that's ready in 40 minutes and family friendly. A big pan of pasta is a good idea when you need to make a main course.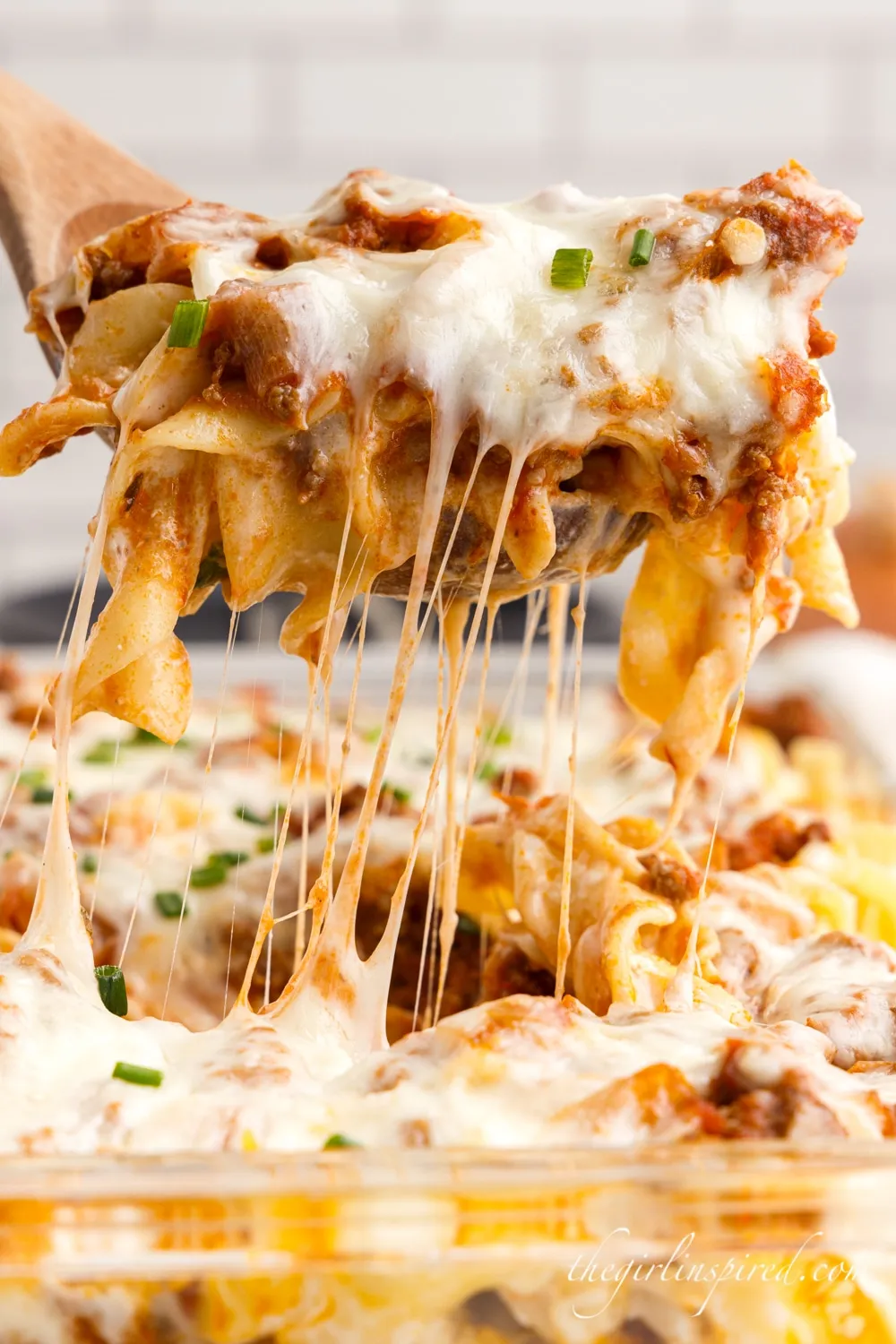 Hatch Chili Rellenos Casserole: Chiles are layered with two kinds of cheese and baked. This recipes serves 6-8 people.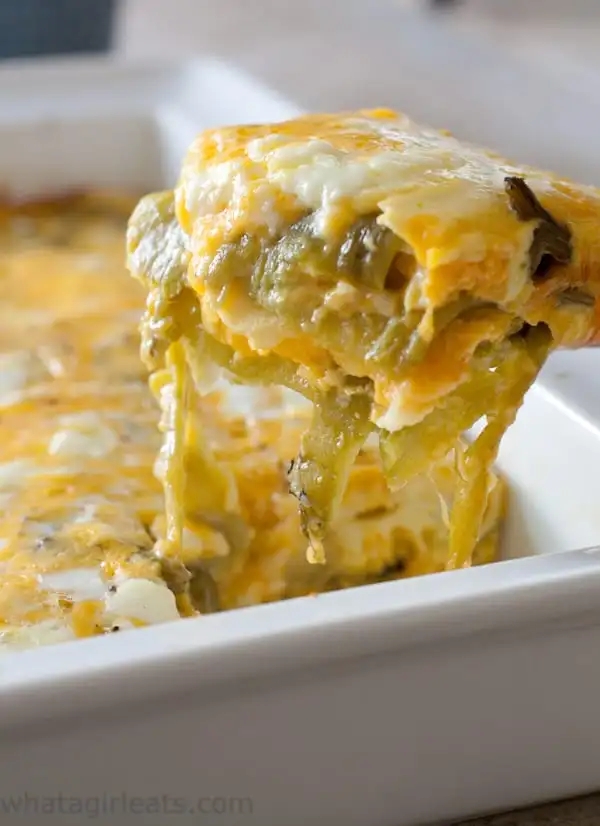 Easy Chili: This chili is perfect for a crowd. Made with ground beef and canned beans it's easy to make and don't cost a fortune. You will find a pot of chili at all church potlucks. Keep warm in a crockpot (slow cooker).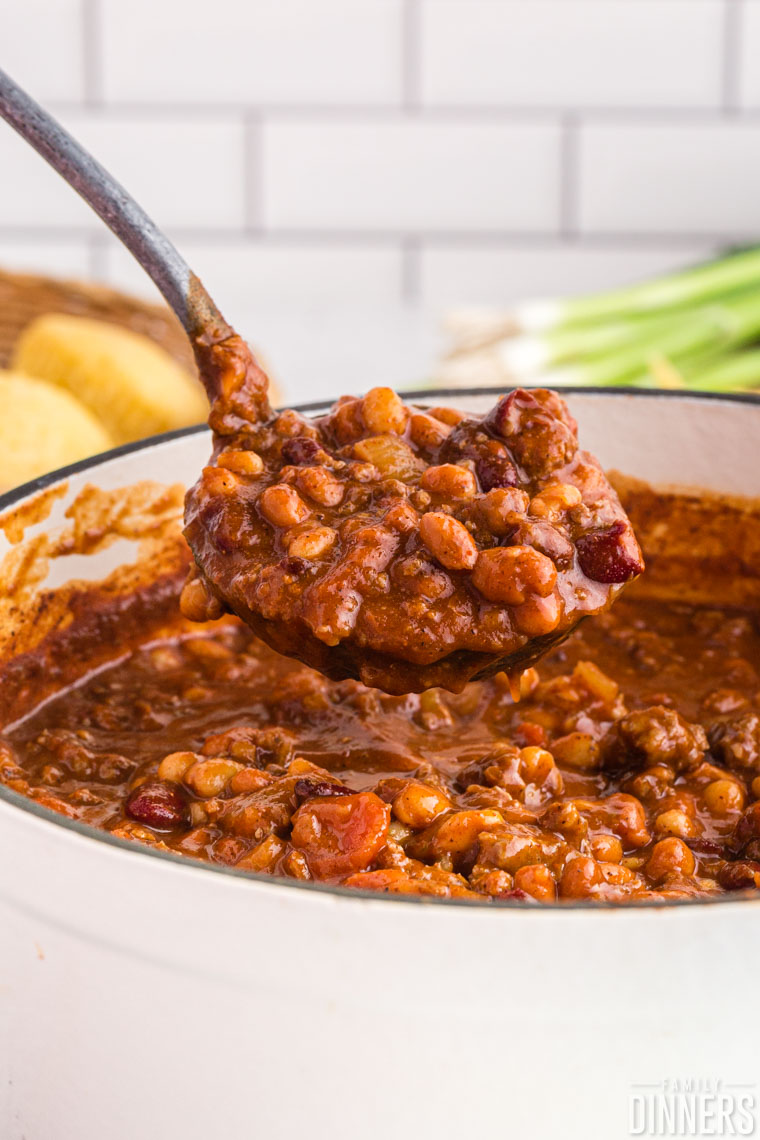 Easy Lasagna: Start with jarred marinara to make this quick lasagna. It also includes sausage so it's just the right amount of spicy. It's perfect for making a batch or two for a party.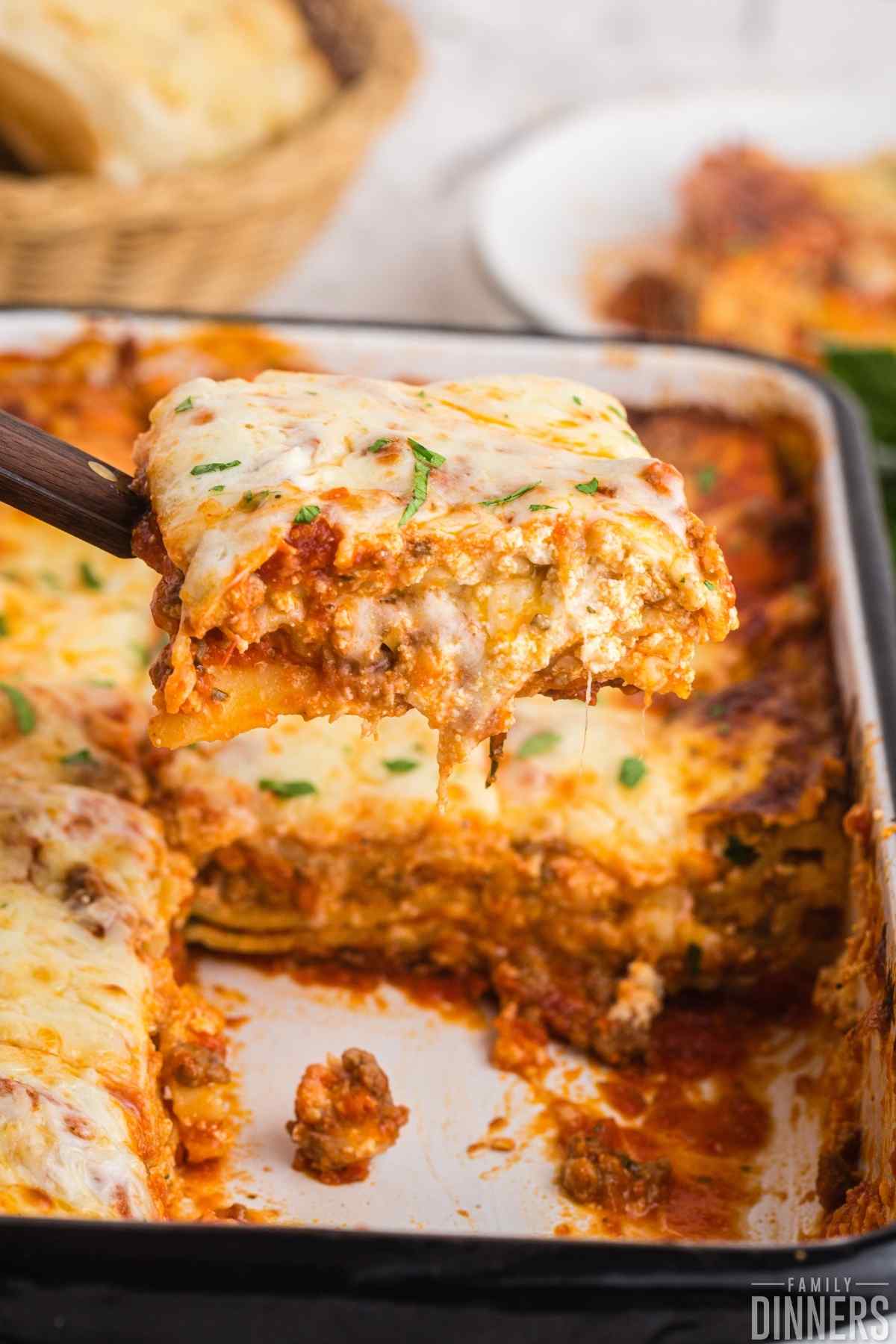 Chickpea Pasta Salad: This vegetarian main dish is easy to put together and even the kids will love this. Cucumbers, peppers, pasta, chickpeas and cheese are all delicious. Plus it has protein, which vegetarians will appreciate. A cold pasta dish is one of the best potluck recipe ideas.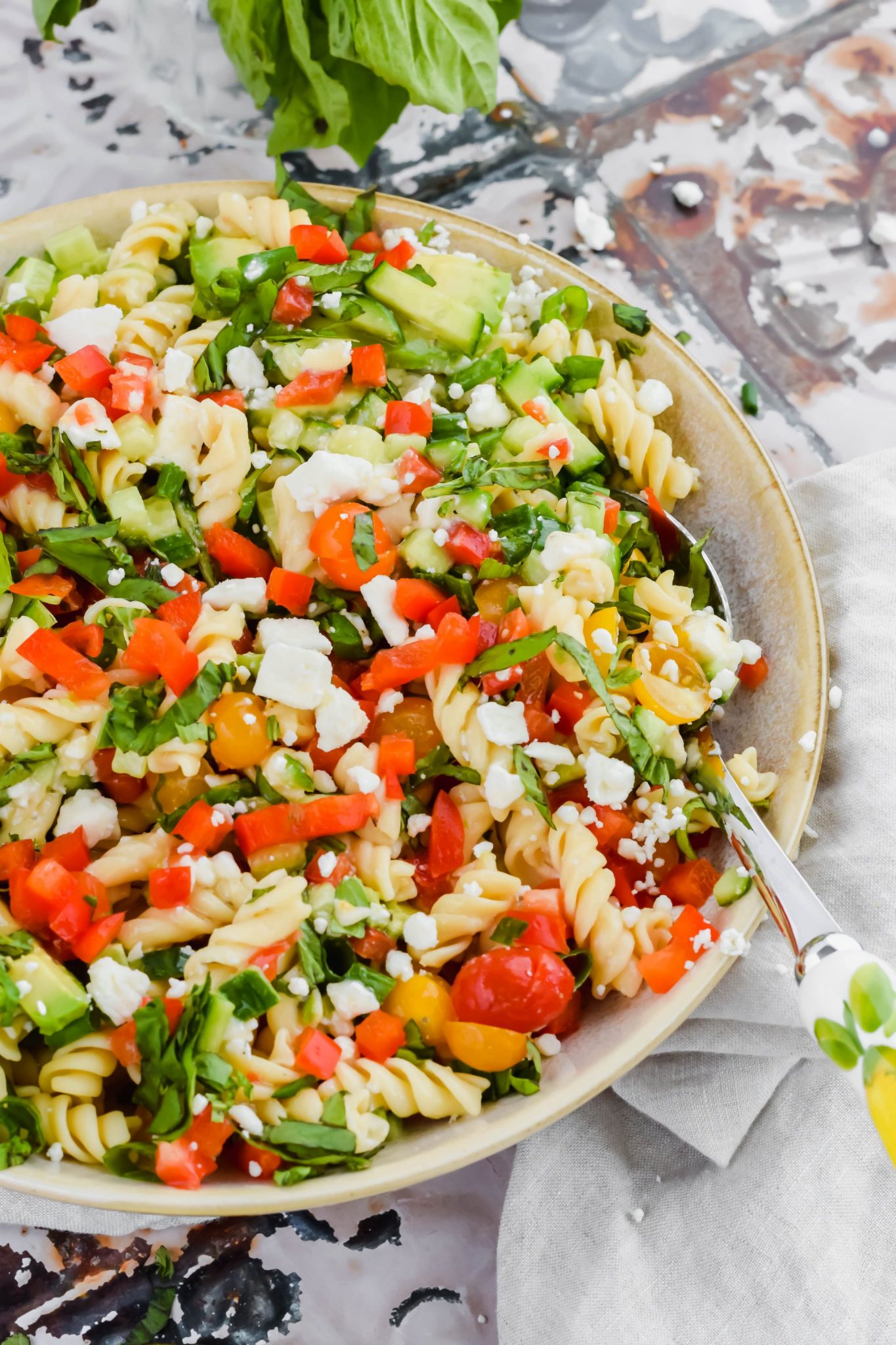 Easy Vegetarian Pasties: These are certain to be a hit with your entire family. Delicious savoury baked goods filled with tender root vegetables and encased in flaky puff pastry. You can even make these ahead and freeze them for when you need them.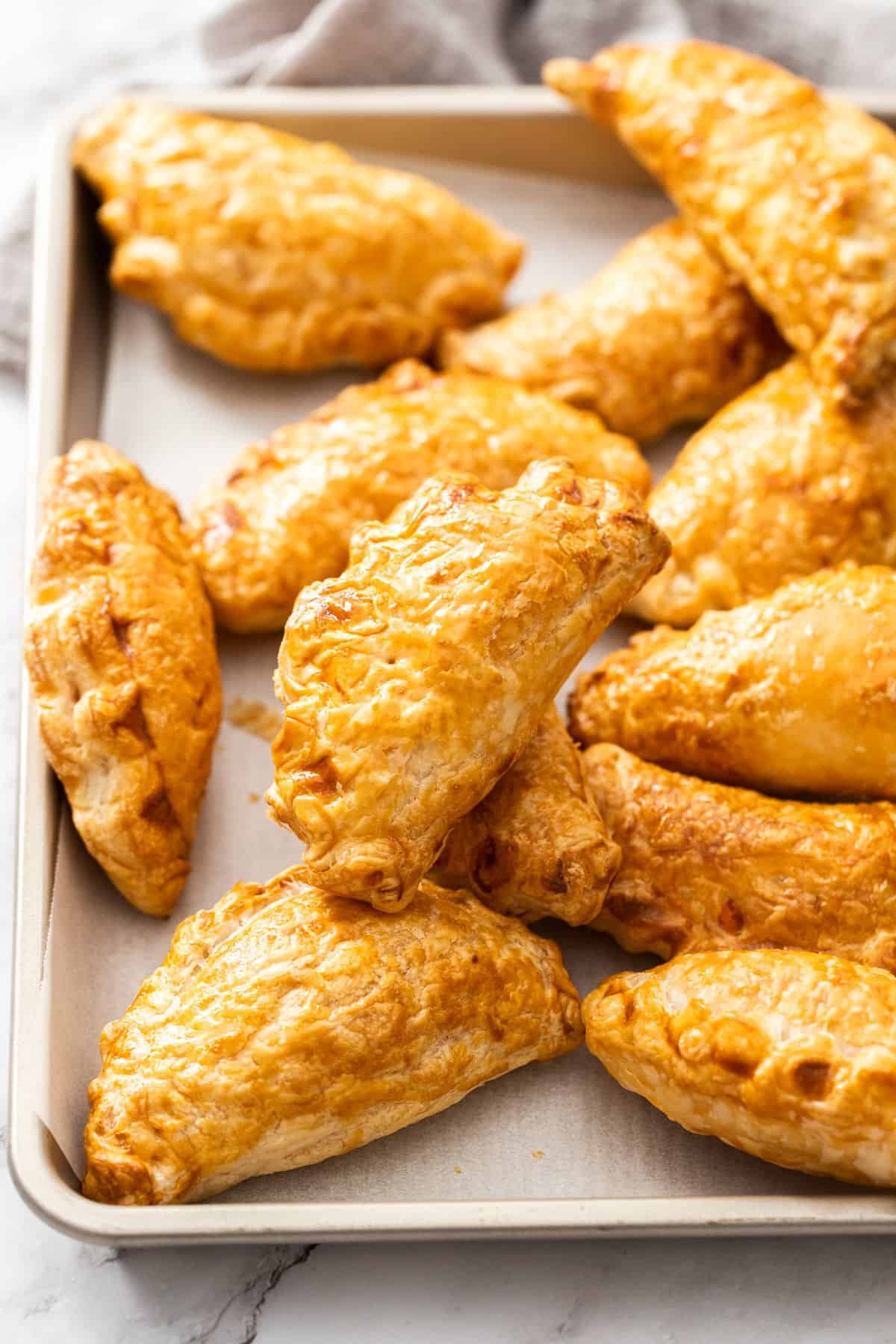 Dessert
Potluck dessert recipes should be easy to make and easy to serve individual servings. Things that can be cut into squares or served in individual servings are best! Bring enough for a crowd! Everyone loves the dessert section at a potluck! In my opinion, the best potluck dishes are desserts!
Bread Pudding: This old-fashioned bread pudding recipe is so easy. It is the custard dessert recipe we all love! Plus, an optional vanilla sauce to drizzle on top!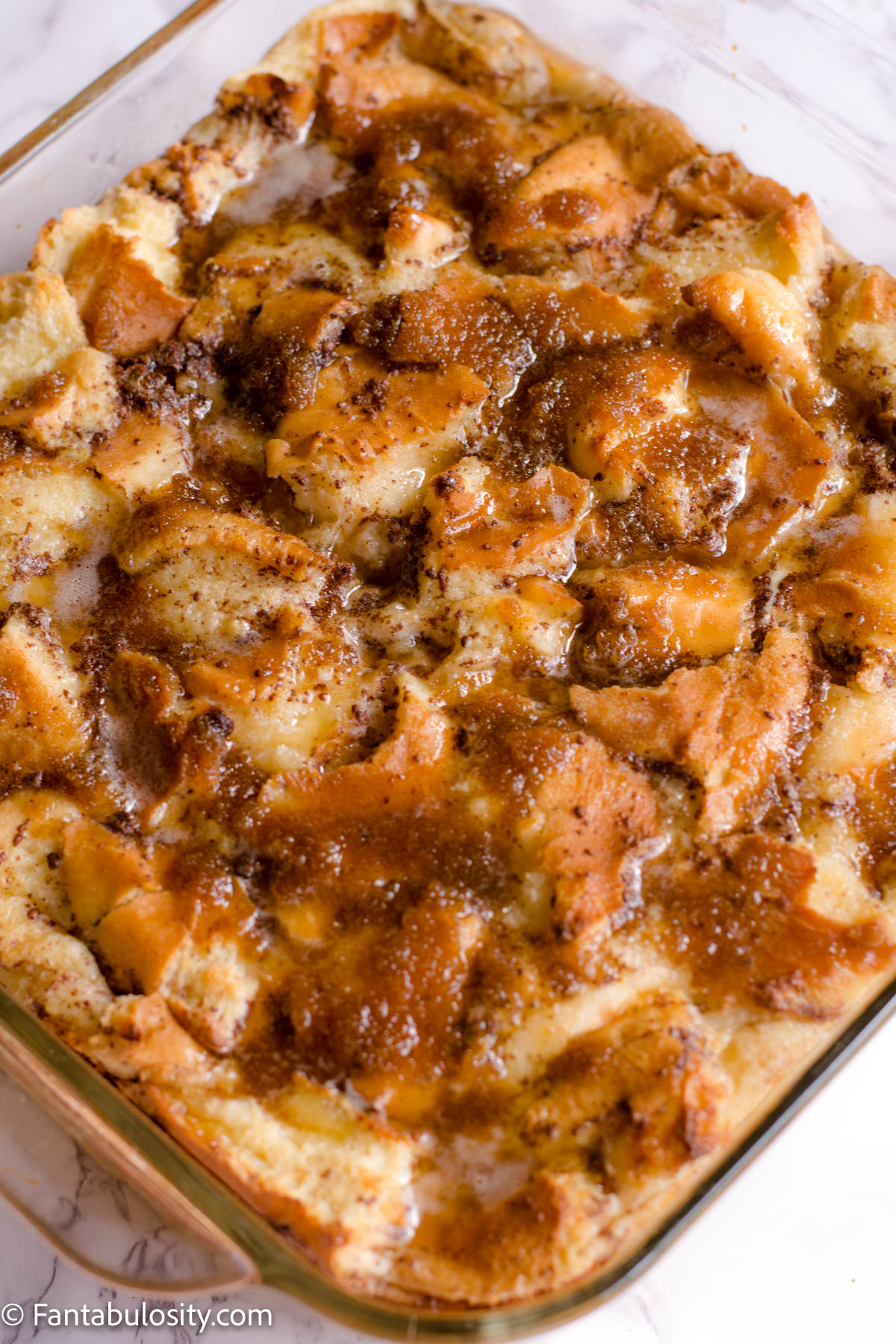 Salted Caramel Chocolate Chip Cookie Bars: I cannot stress how delicious these are. Plus they're perfect for serving to kids. Make with chocolate chips and caramel bits you will want to make these for all your family gatherings. Or make the peanut butter version.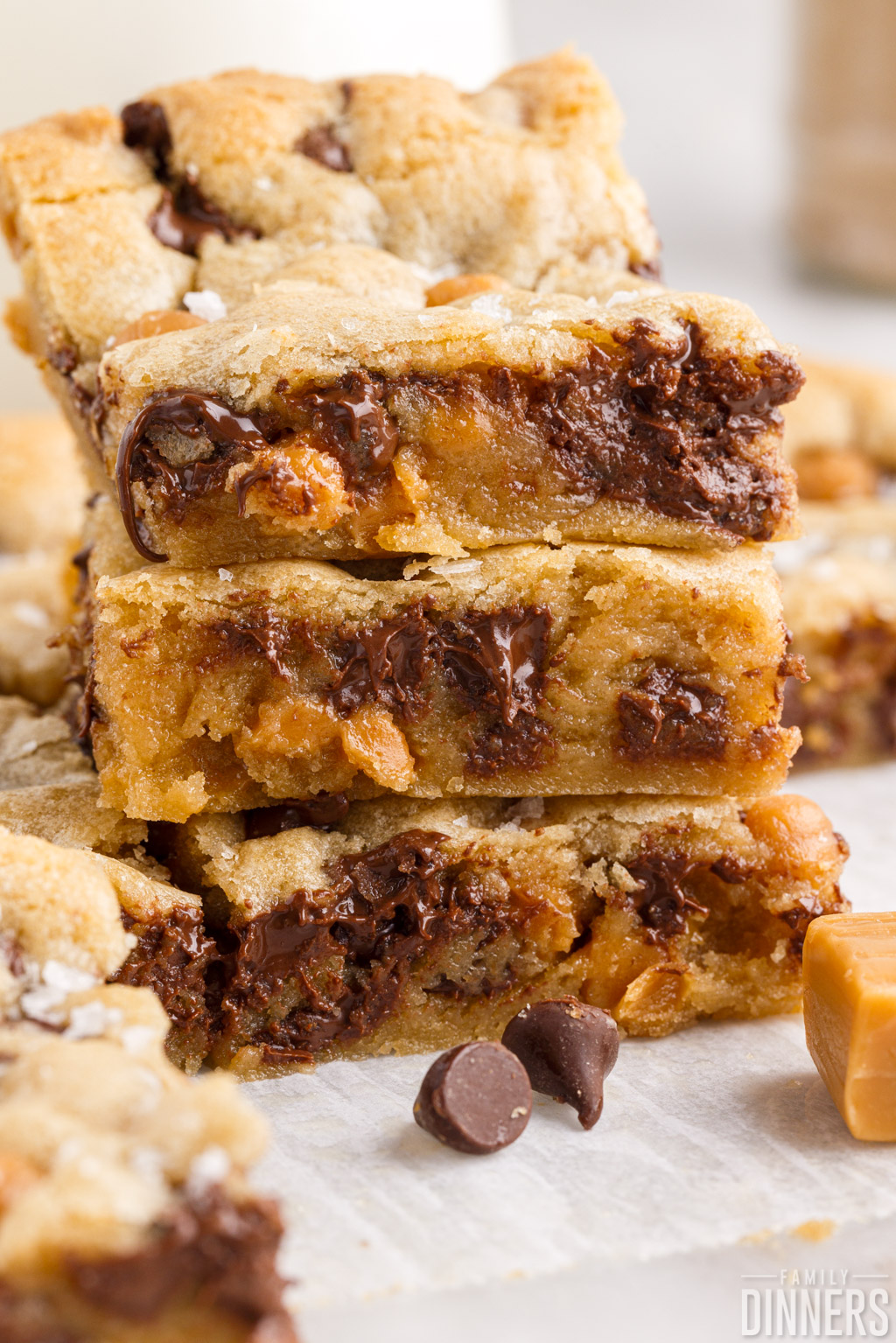 Mini Pineapple Upside Down Cake: Make these in a cupcake tin! They're really easy to make and look cute. Put a bunch on a platter or sheet pan and they make the perfect potluck dessert.
Lemon Raspberry Cookies: Lemon Raspberry Cookies are the perfect balance of sweet, zesty, and tangy. Loaded with juicy raspberry chunks and lemon flavor, topped off with a simple lemon sugar glaze!
Easy Strawberry Rice Krispie Treats: Add a little something to the traditional Rice Krispie treat to make them even tastier and more fun. Plus they're pink! Rice Krispie treats are an easy potluck recipe. Try my Caramel Rice Krispie Treats. A dessert that can be kept at room temperature is best since a potluck party tends to have desserts sitting out for a long time.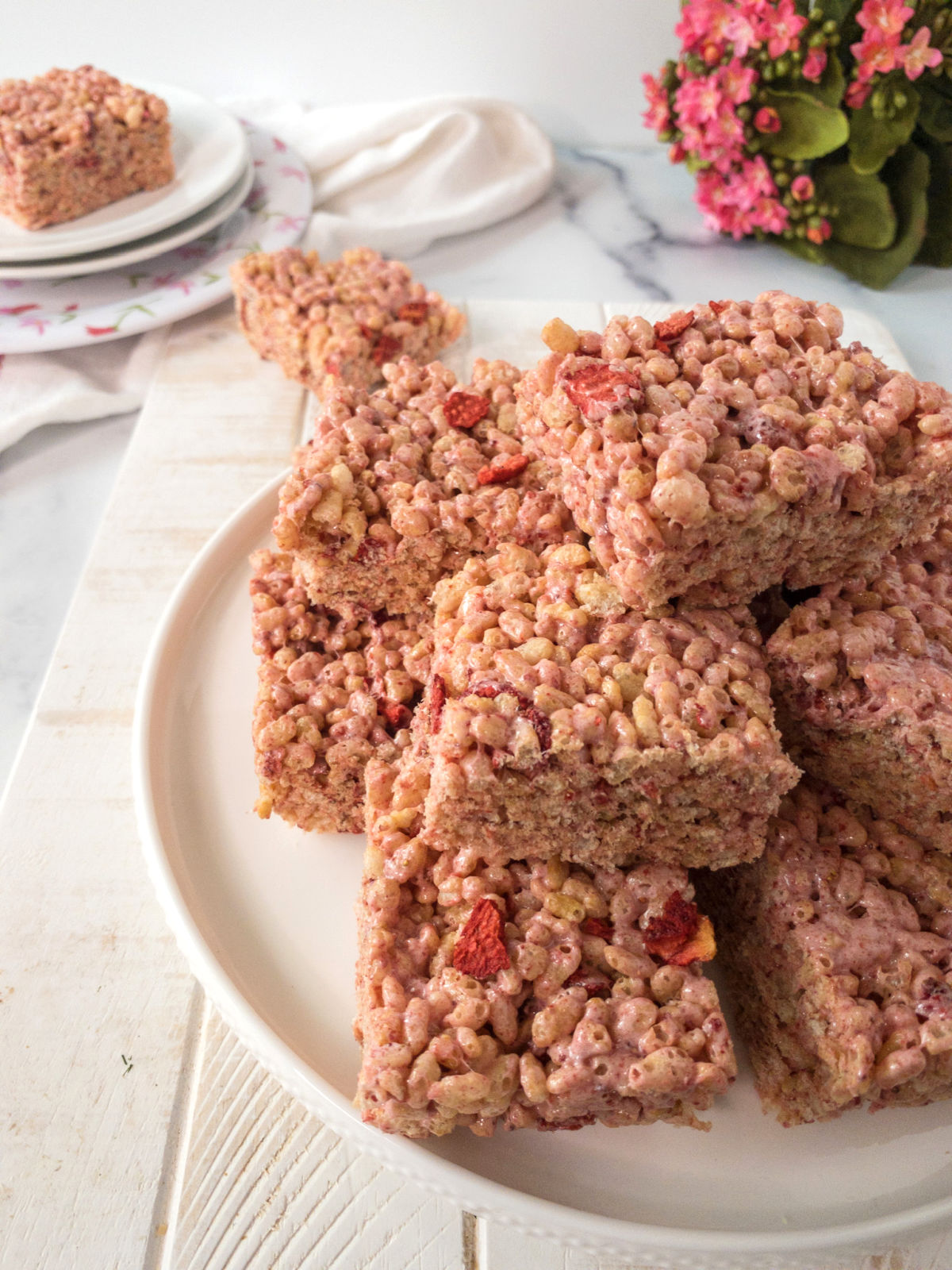 What potluck dinner ideas do you have??