Whether you want to do crafts with kids or make artwork for yourself, these melted crayon art projects all use melted or dripping crayon wax to make art. Look through all the projects and tutorials below to inspire your creativity.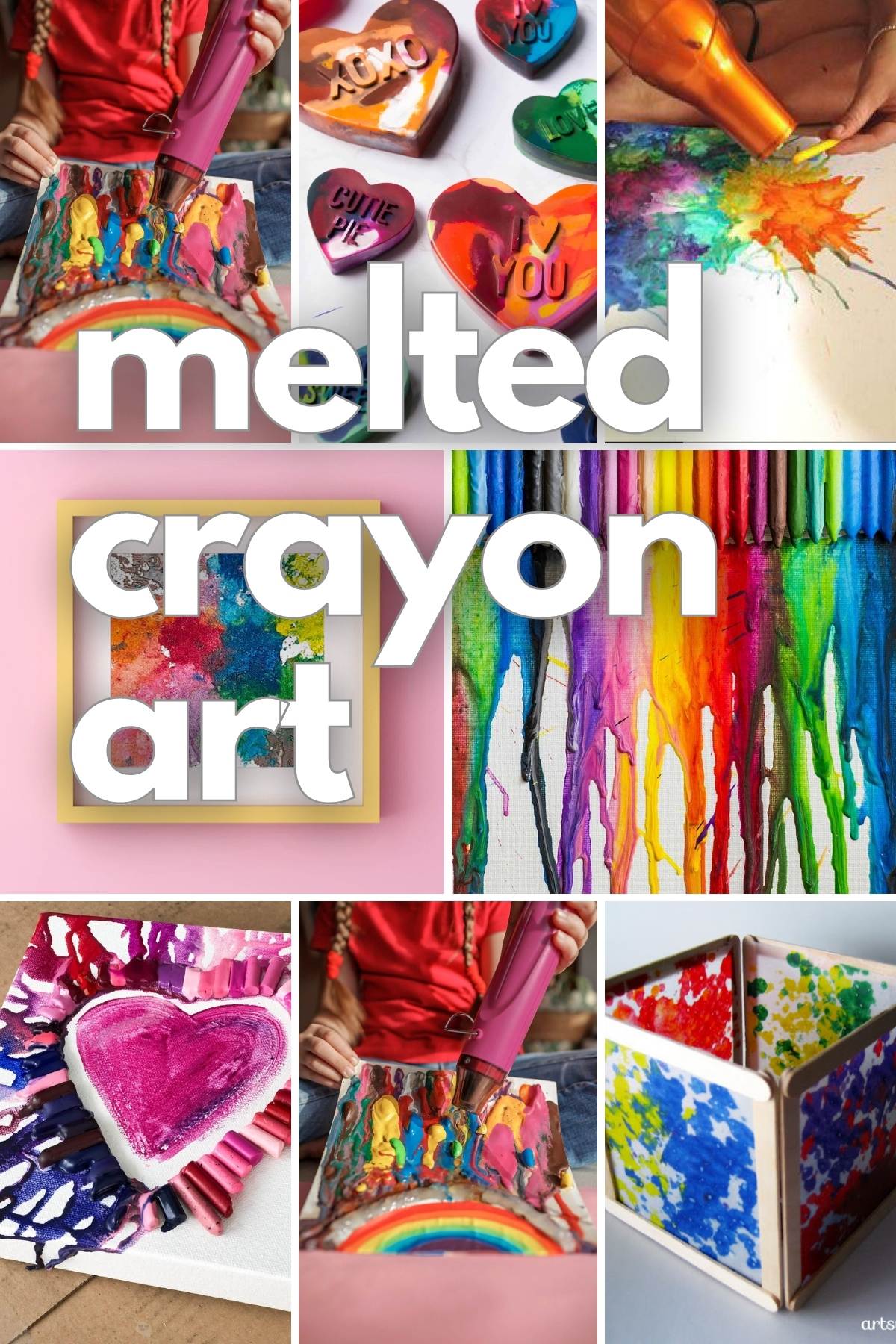 Gather Supplies
crayons: Use new ones or save up your broken crayons to use in art projects.
canvas, watercolor paper, cardstock or a piece of cardboard: The type of backdrop you use for your art will depend on the crayon project you're making.
heat tool: The heat will be used to melt crayons. Use an iron, embosser or hairdryer. I've seen people recommend a curling iron but it's not the best option.
Pencil sharpener: This is for projects that require crayon shavings.
wax or parchment paper: This will be used in projects that require crayon shavings.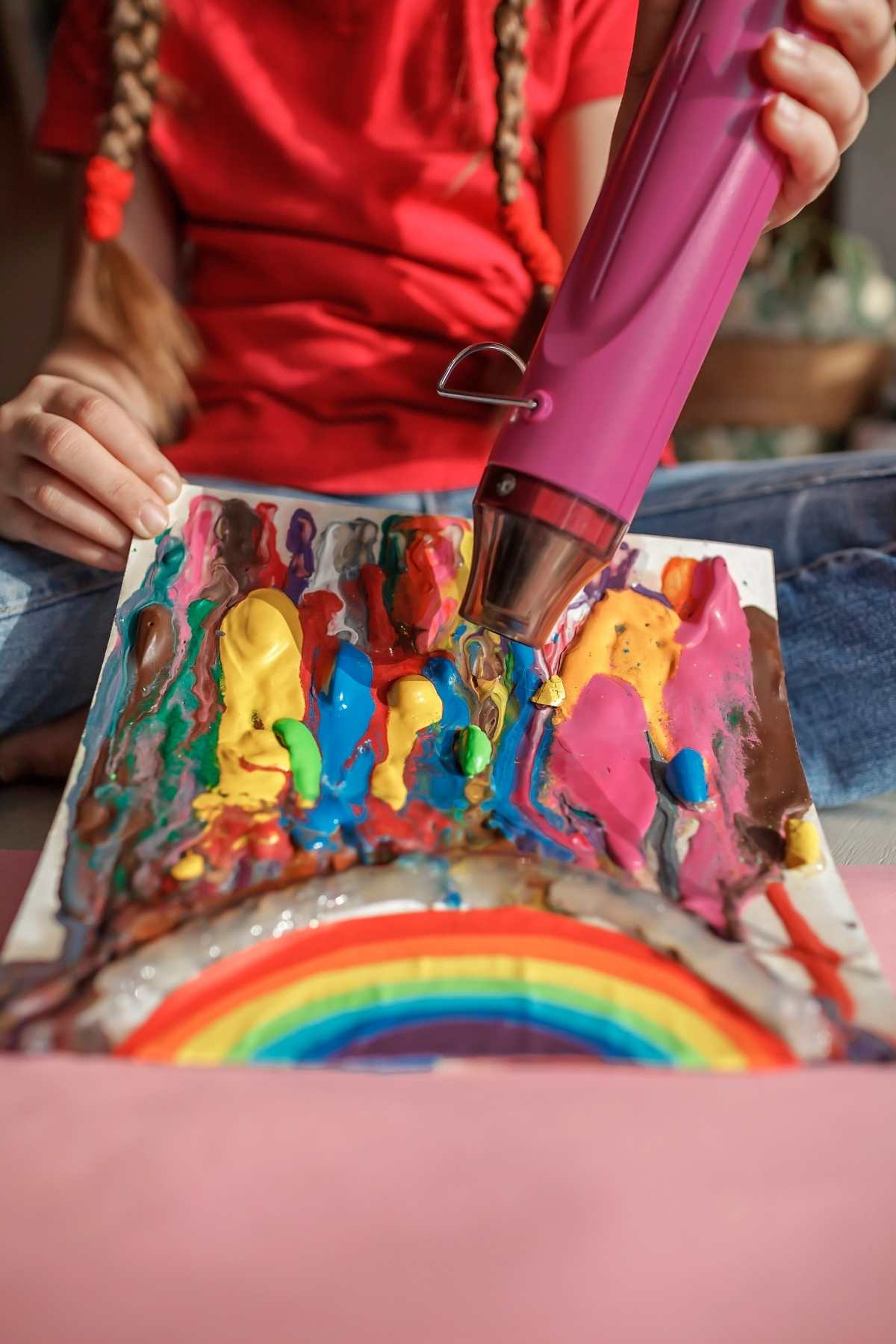 Get Inspired
These mess crayon art projects are all fun to do with children, or for children. Melted crayon projects or crayon painting cover a wide variety of styles.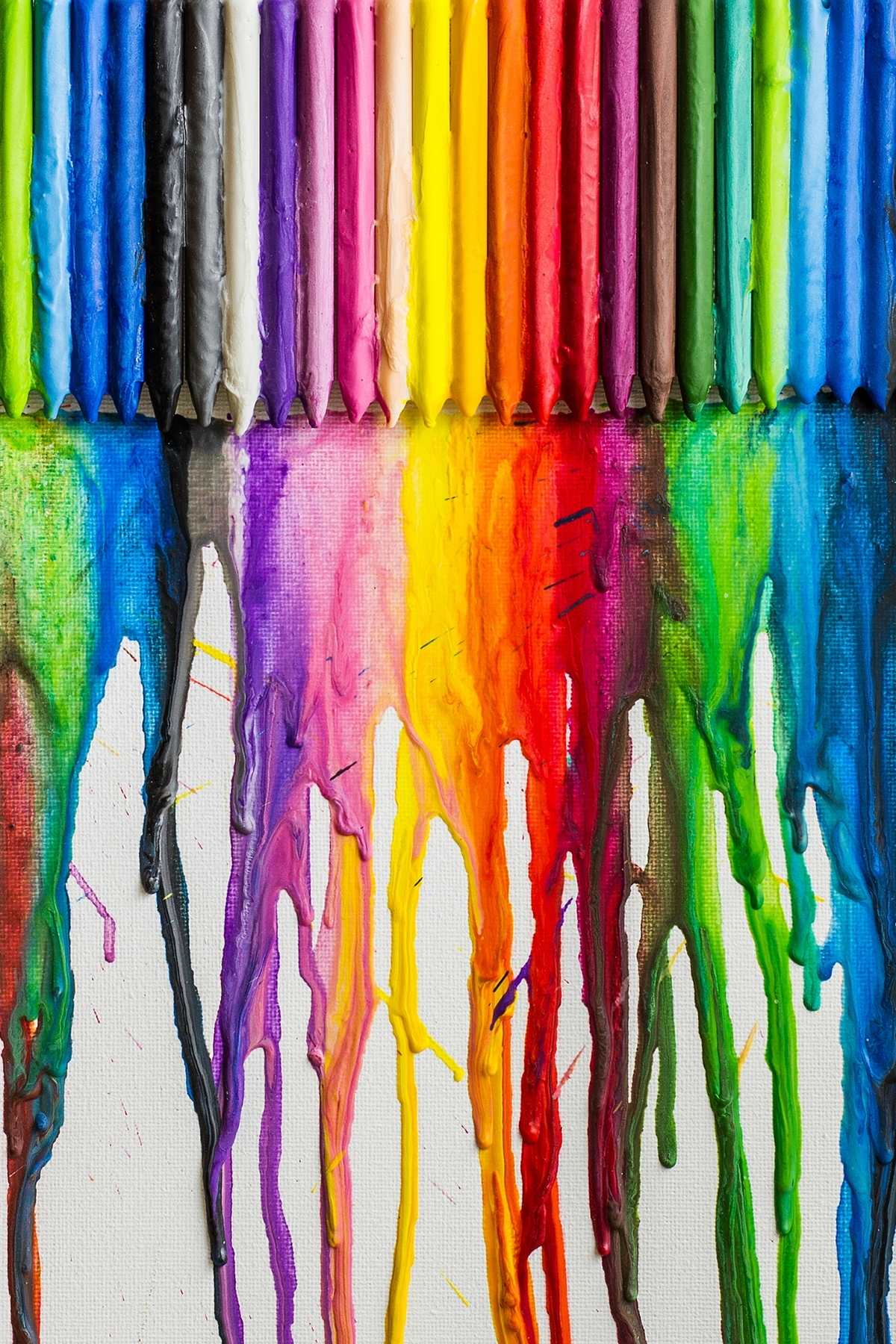 Crayon Drip Art - Use a hot glue gun to glue crayons in a line to cardboard or hot glue to the top edge of the canvas for this rainbow masterpiece.
Abstract Melted Crayon Art - This one might be my favorite! I love the look of dripping crayons but this just somehow feels more sophisticated? For this project you'll need crayon shavings, watercolor paper or canvas and wax paper.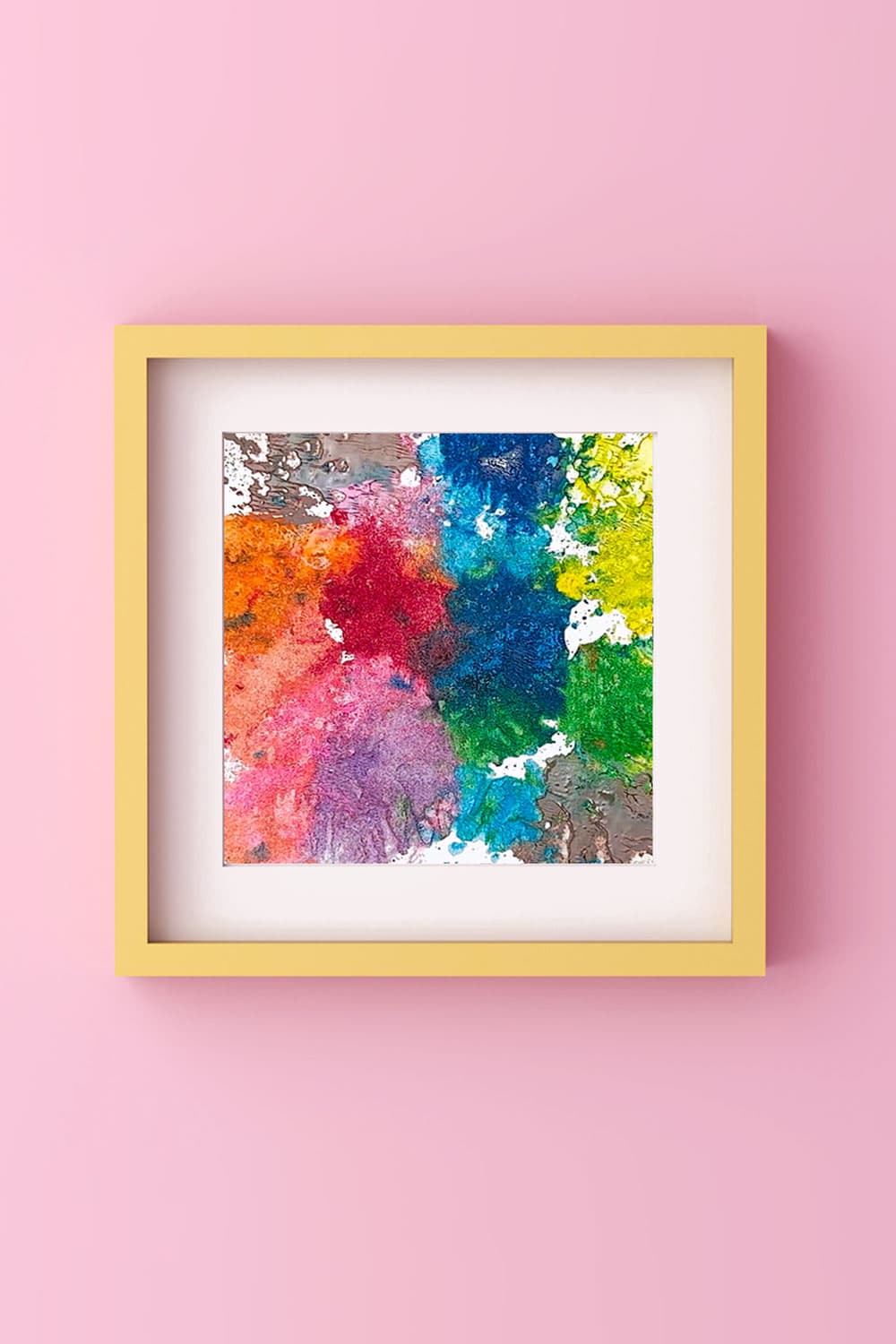 Watercolor Look Art - This one is beautiful! You'll definitely need a canvas because it has a lot of crayon but it's lovely.
Make a Melted Crayon Heart - I love how these crayons are glued to the canvas and then melted to make this artwork. You could do lots of variations of this and hang in a child's bedroom or playroom.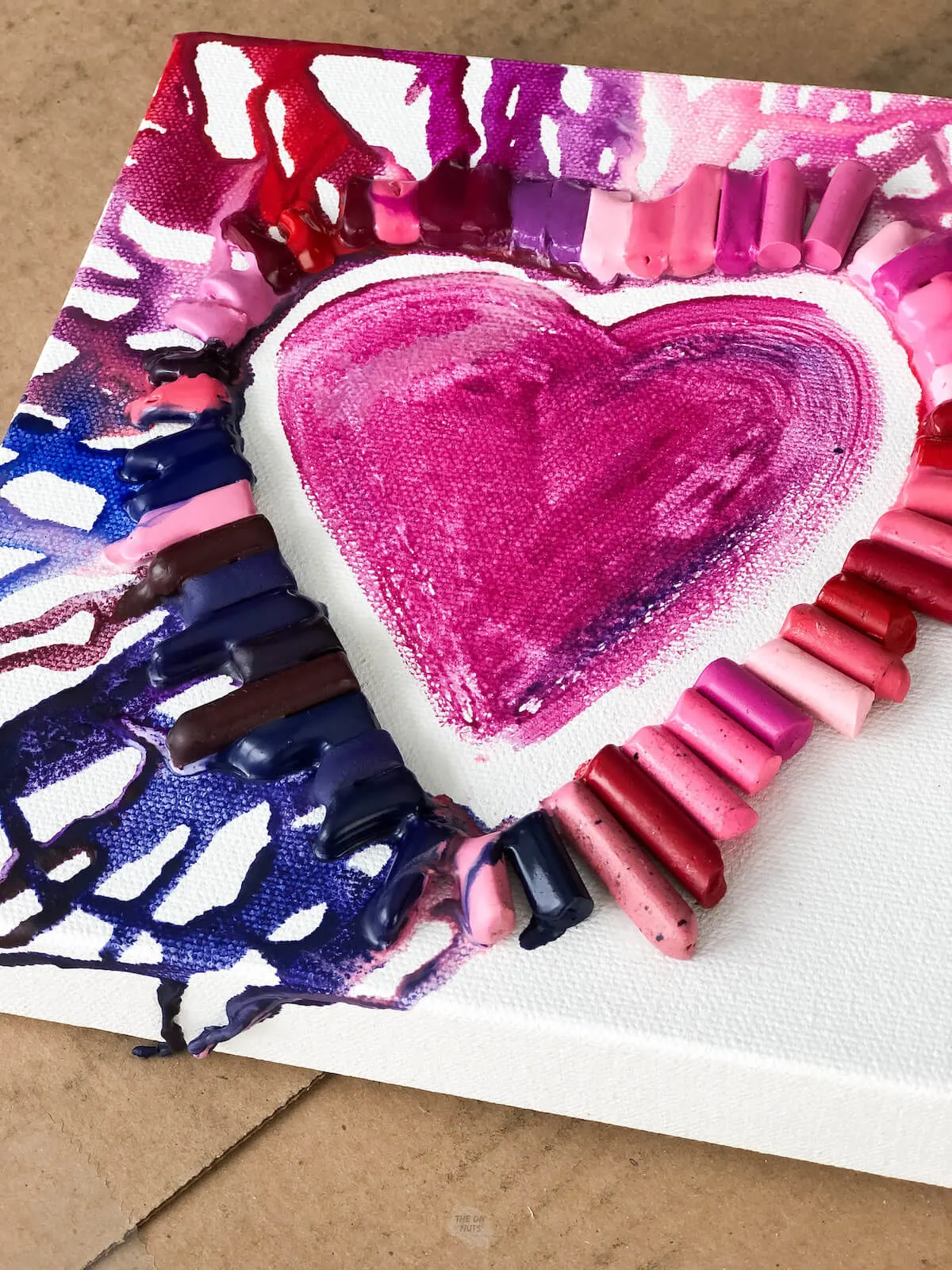 Heart Resist Crayon Art - Much like the project above, this melted crayon craft makes a heart but uses a different method. Grab some freezer paper for this one. It's so much fun.
Melted Crayons in the Oven - Grab a cute silicone mold and some old broken crayons and make new, fun crayons once the melted wax hardens. These make great gifts. You can turn them into Valentines as well!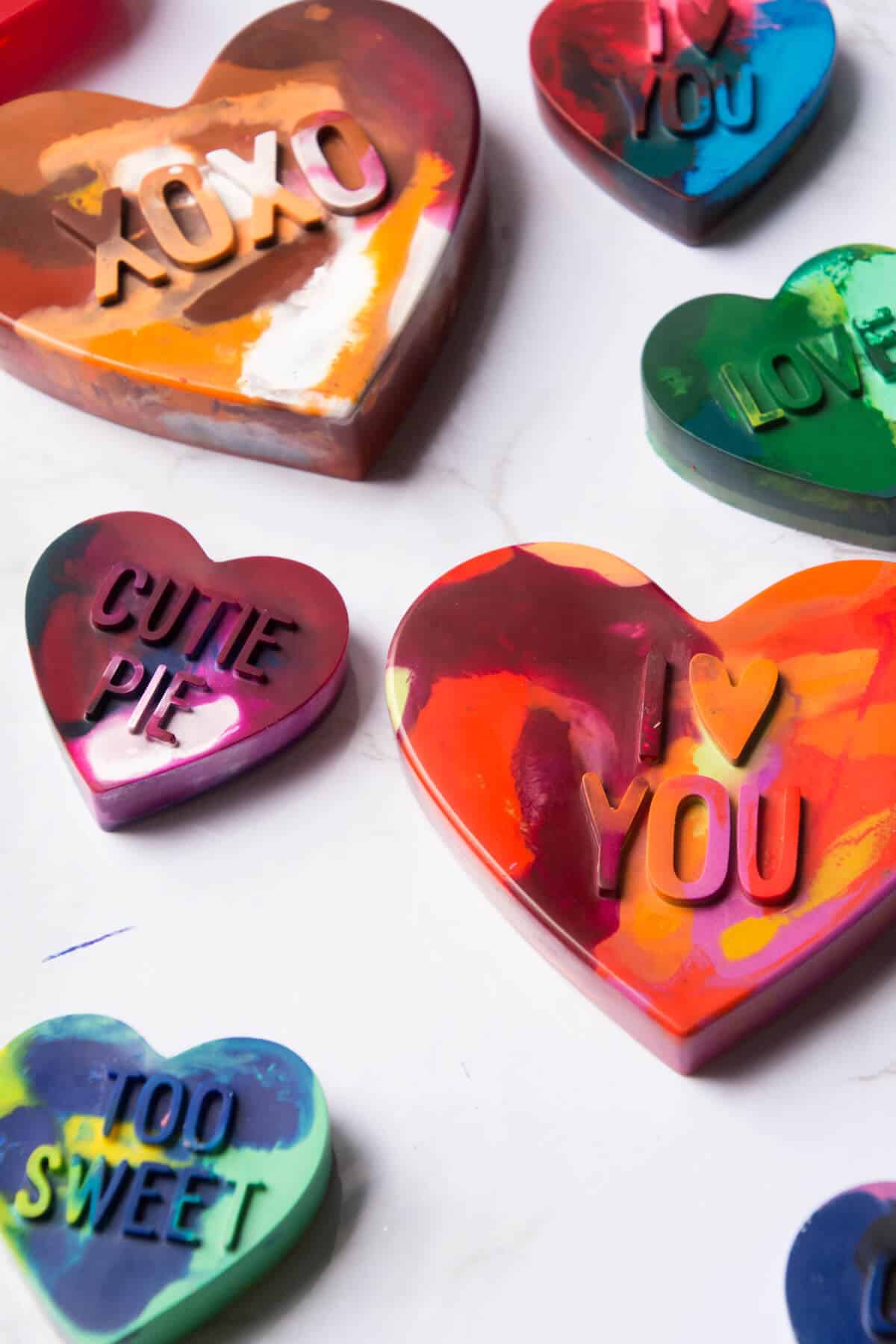 Crayon Shaving Art - This masterpiece uses a cheese grater to create fine peelings of crayon. Sprinkle the shavings on top of the canvas before melting.
Melted Crayon Splatter Art - Melted crayon makes such an explosion of color on canvas. Artistic Junkie has a great tutorial for melting crayon on canvas is perfect for all ages who love color and texture!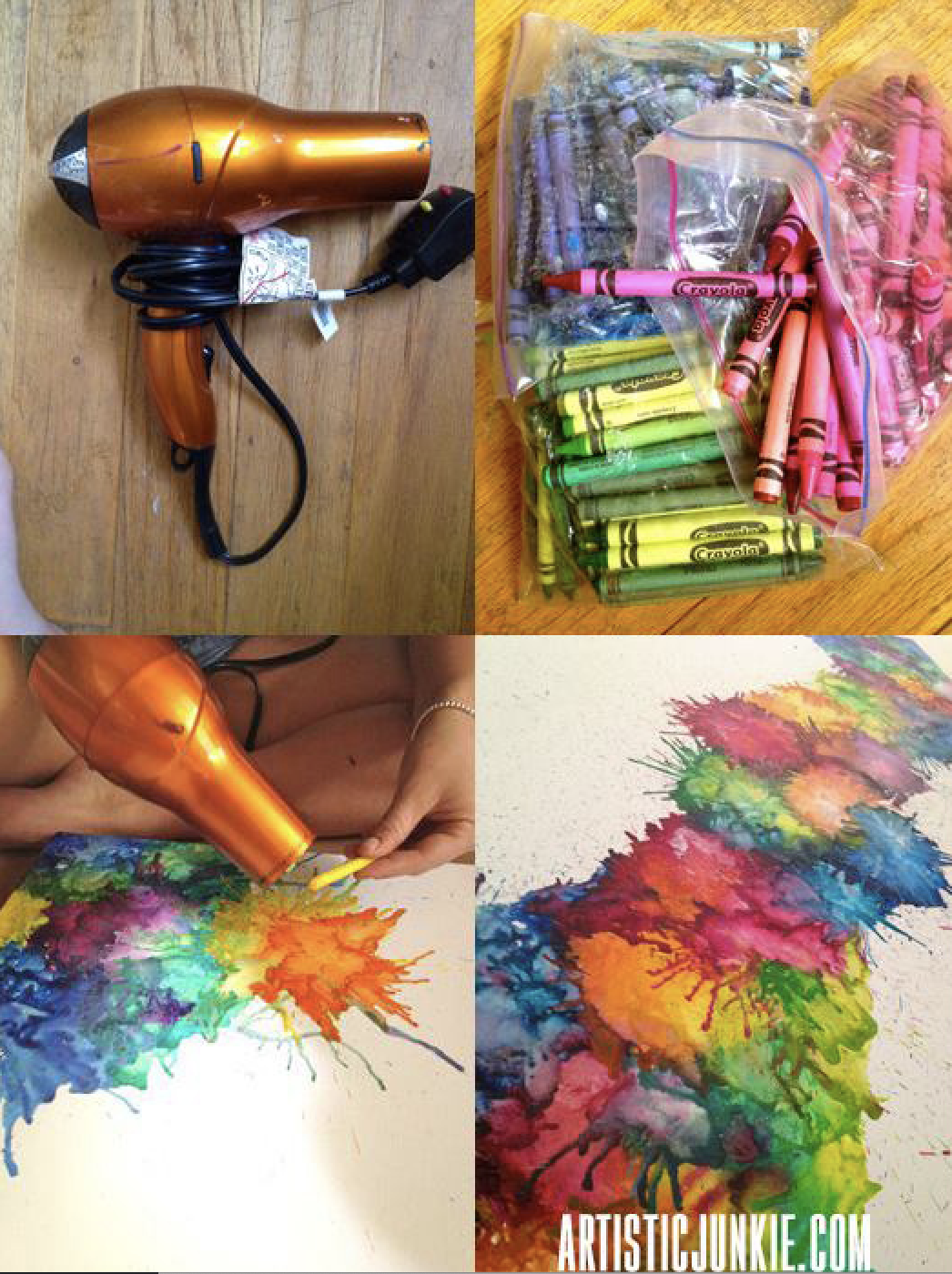 Crayon Rocks - Melt those crayolas on a rock and make a fun painted rock.
Melted Crayon Wax Paper Lantern - Grab some wax paper and craft sticks to make this easy craft your preschoolers will want to help you with!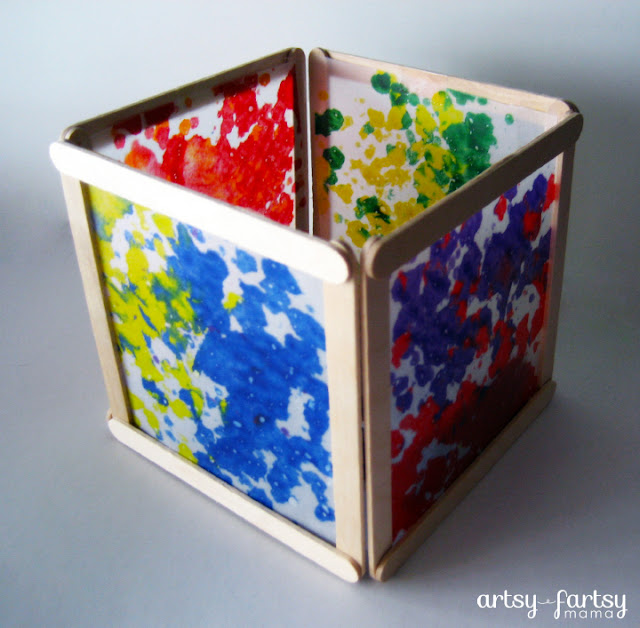 More Art Projects You'll Love