This is a sponsored post written by me on behalf of BACARDI® Mixers for IZEA. All opinions are 100% mine.
You know how you love to have impromptu neighborhood happy hours to celebrate the end of the day? No? That's just me? Well you really should consider it! My reason to party with friends are innumerable but a happy hour is as good as any! Unwind from a long day or week with the neighbors and celebrate friendship and good weather! If you're like me you love things that are both tasty as well as simple. No recipes with 10 ingredients and a special trip to the store.
I spent a day last week creating new cocktails. I used BACARDI® Mixers® and created about 8 different concoctions to share with the neighbors. My favorite is the one I call the Happy Hour Sparkling Lemon Margarita. I think you'll like it as much as we did. Simple and delicious. We loved the fresh fruit flavors from the mix. It wasn't too sweet or sour, just right.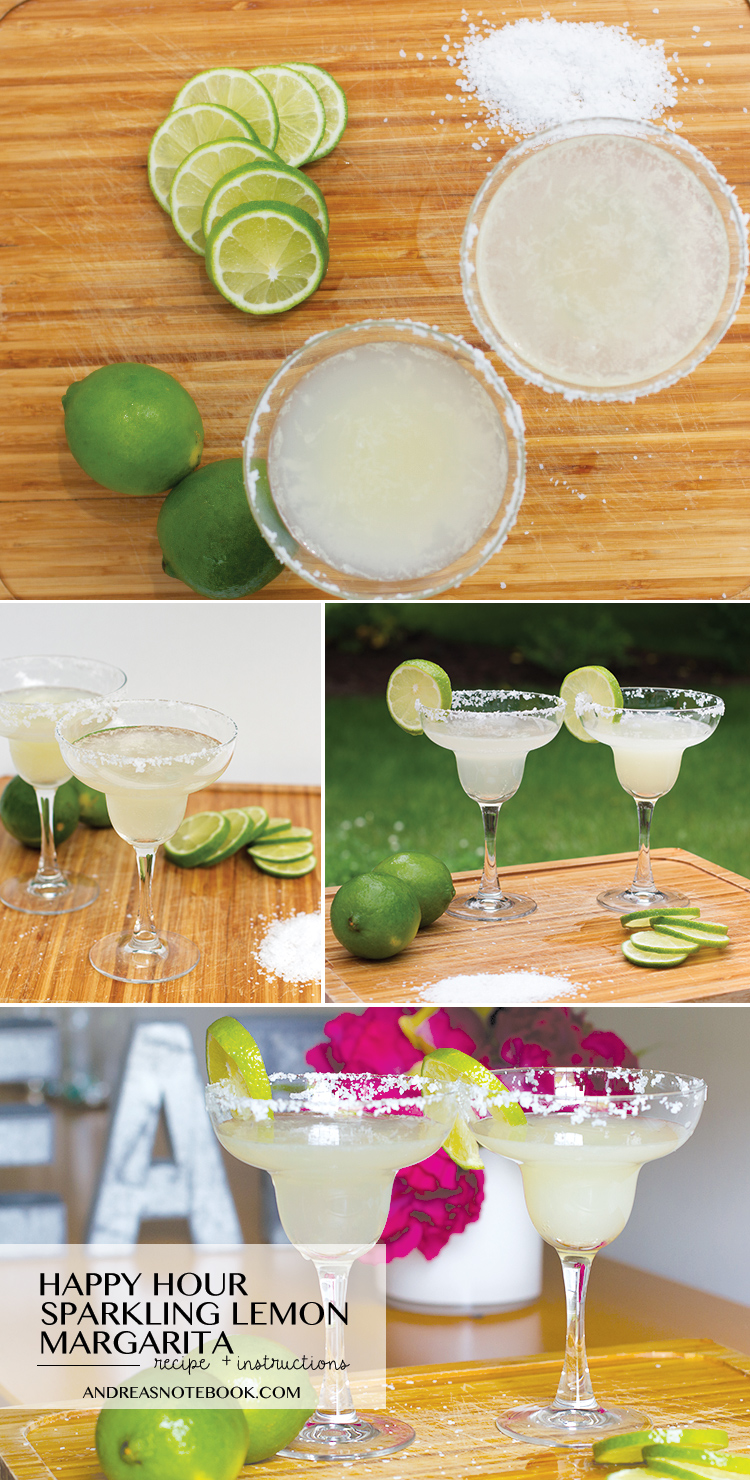 If you're ready to for party planning make sure you have some important ingredients on hand.
BACARDI® Mixers (they come in Strawberry Daiquiri, Piña Colada, and Margarita)
Bacardi Rum
Sparkling wine or champagne
Lemonade
Don't forget some fun glasses! That's all you need for a fun party! Maybe throw in some food too if you're feeling ambitious but I'm sure your neighbors will love the happy hour with or without food! You can also check out the fun BACARDI® Mixers Recipes at InstantParty.com. I want to try the Red Watermelon and Blue.
Ingredients:
1 Can BACARDI® Mixers Margarita flavor
2 cups sparkling wine
½ cup rum
2 cups lemonade
Mix all ingredients together. Pour over ice and serve with a lime wedge! Enjoy!
ENJOY RESPONSIBLY. ©2014 BACARDI AND THE BAT DEVICE AND ITS TRADE DRESS ARE REGISTERED TRADEMARKS OF BACARDI & COMPANY LIMITED. RUM 40% ALC. BY VOL. ©2014 THE COCA-COLA COMPANY. NON-ALCOHOLIC MIXERS.