Playing games is a great way to learn a lot of skills from cooperation to strategy and math but having fun is the most important. These lists of the best board games for 6-10 year olds are perfect for family game night or just playing with friends.
The lists below are broken down by recommended youngest age. Don't shy away from games with a young minimum age though! Some of the games that young kids can play are fun for all ages!
There are a few games that are great for kids to play alone as well. Scroll to the bottom to see those recommendations. Sometimes kids want to play a game and there's nobody to play with them.
My favorite games when I was 6-10 years old were whatever games my older brothers picked out because as the youngest you just go along with what everyone else wants. I played a LOT of Monopoly and I don't think I ever won! These best board games for 6-10 year olds and, yes, Monopoly is included because it's actually a great game kids love.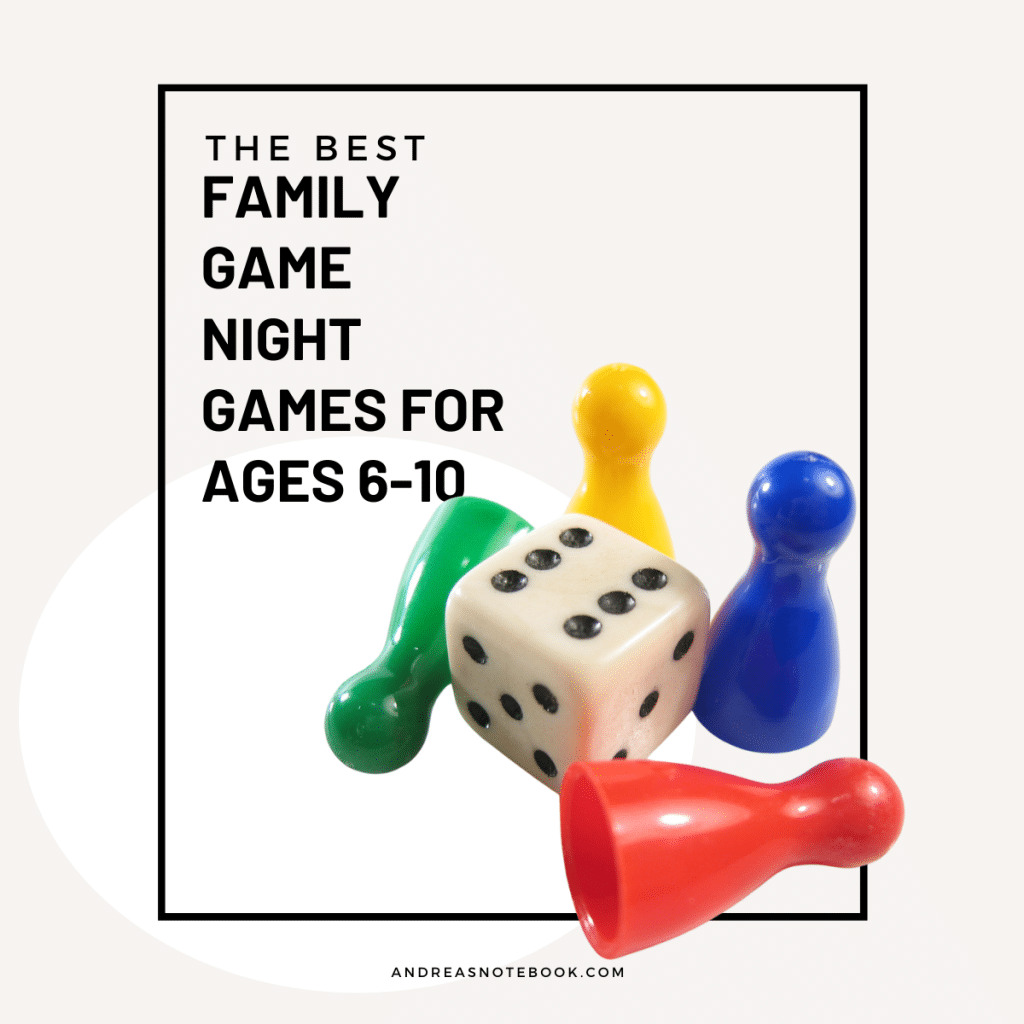 Besides playing games there are other fun activities you can do with your family if you have a preschooler.
As an Amazon Associate I earn from qualifying purchases.
I hope you enjoy these games as much as your kids or grandkids will! Playing games together is something they'll remember forever!
More Fun Games for Ages 6+
This is the best way to learn to play chess! Kids can play together with no adult help as well!
This is a fun card game I have great memories of playing as a kid!
This is the game where each player has an object (on their head they can't see) and has to ask the other players questions. The first person who guesses what they are wins.
This is a family favorite here!
Fast paced, fun strategy card game. Great for laughs!
This is like Scrabble but you can stack words. It's great for the whole family. It's easier than Scrabble and so much fun!
This is a great mental math game for the whole family. Great for ages 8+.
Great for when you want something a little different. 40 knot tying challenges for the family.
A fast family dice game everyone loves.
I loved this game as a kid! It is a 2 player game.
More Games for 8+ Year Olds
Single Player Games for Grade Schoolers
We love this single player game. Great for working on reasoning and planning. Also great for fine motor skills.
Great STEM challenge single player game!