Our family of 6 loves to play board games and card games. If you're looking for fun family board games for 10+ year olds this is the list for you! But don't miss the list of games for 6+ year olds and games for 3+ year olds.
This list is full of board games and card games that can be enjoyed by kids and adults alike. You'll find new games and classics everyone loves (or loves to hate?).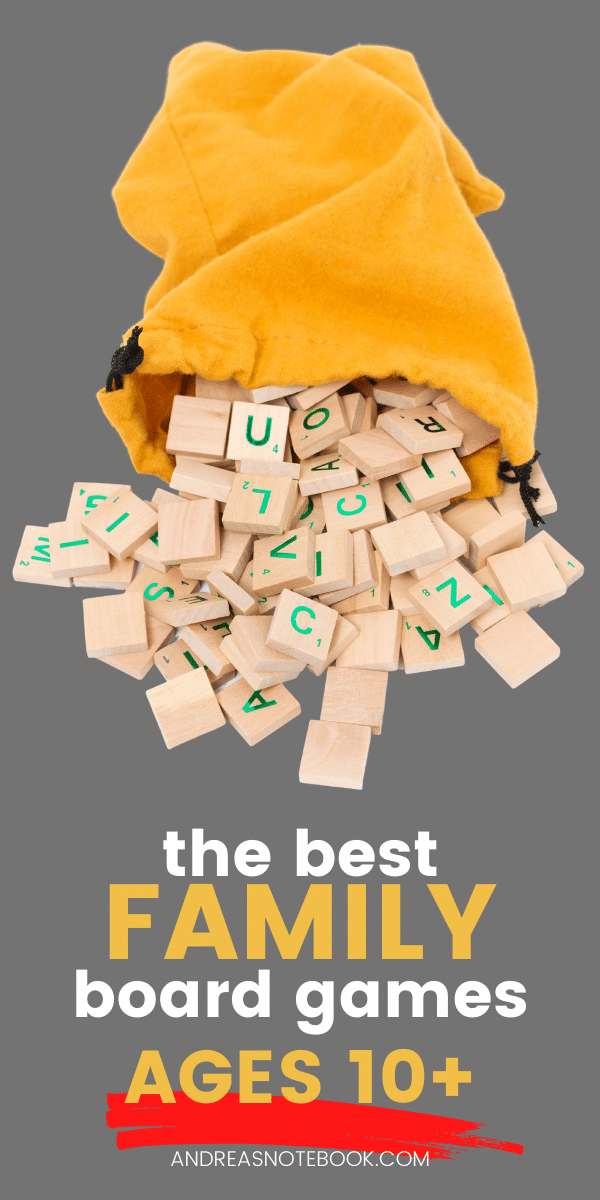 I have some favorites that I love more than the kids. And they have some they loves that I don't really love. But this list is full of the games we can all enjoy.
If you're like me you appreciate a game that doesn't last all day. But there's just something about a marathon game that kids love. Do they ever end well though? I can't think of many times where the game ended and everyone walked away happy after playing for 6 hours (I'm looking at you, Risk!).
If you're looking for other fun family activities with tweens and teens other than fun family board games consider these:
And don't miss 101+ Gifts for Teens and Tweens.