It's time to shake off the stink of 2020. Keep track of 2021's memories in a jar so you'll remember all the good times! This couldn't be easier! I've made FOUR different memory jar labels you can download for free! Choose the one you like best! You can make a memory jar with any container you have around the house.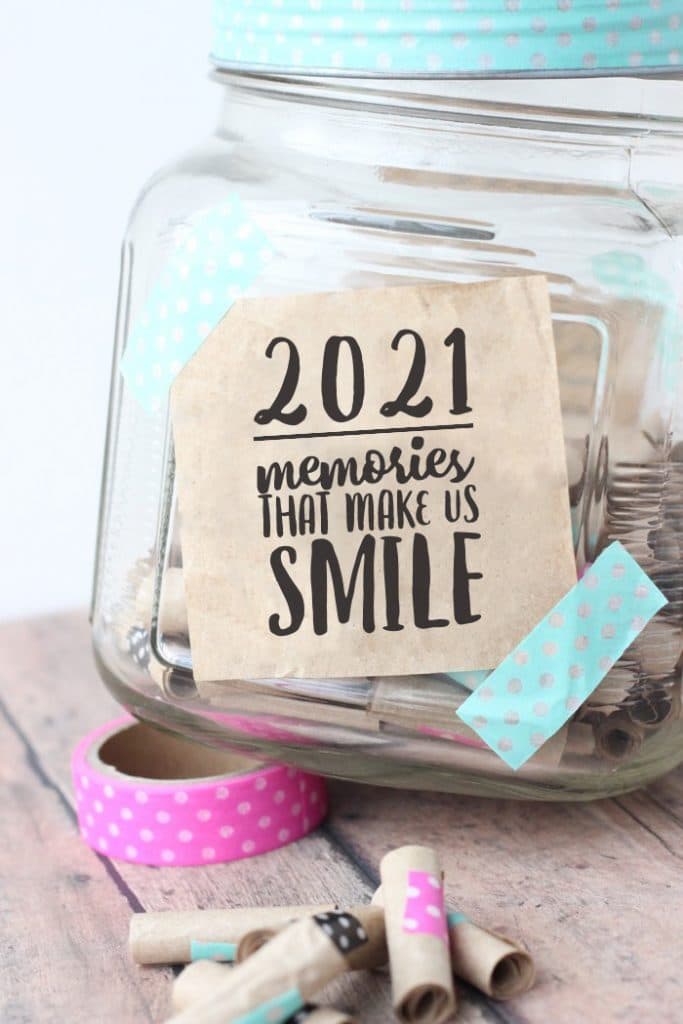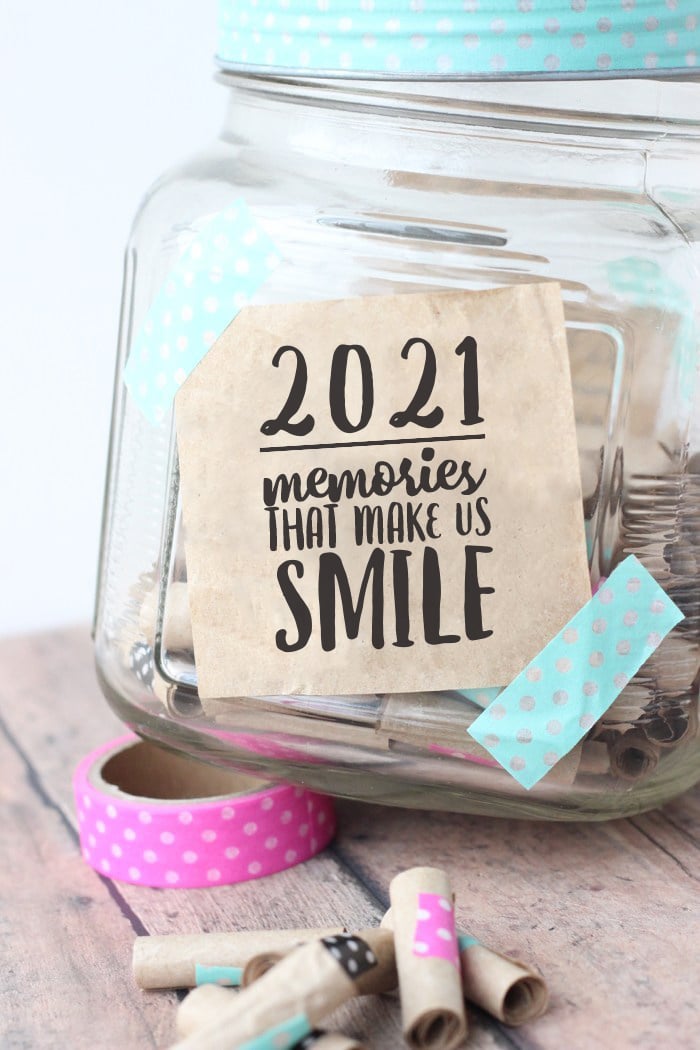 2020 was disappointing on many levels, but imagine if you had created a memory jar and put good memories in it all year. You'd be able to look back and remember so many good things that you've probably forgotten!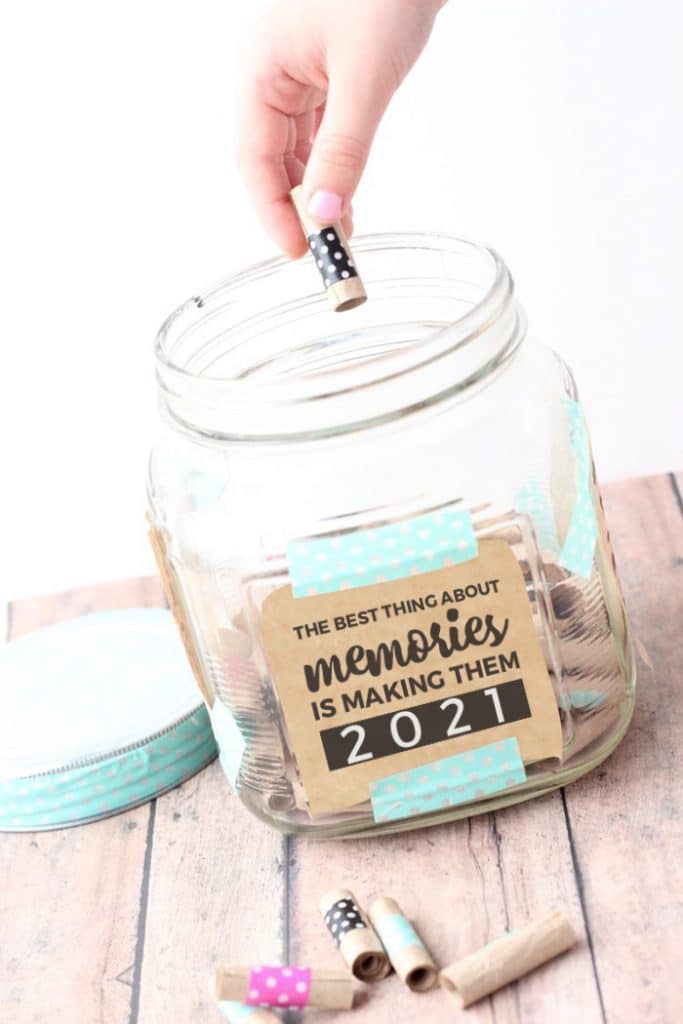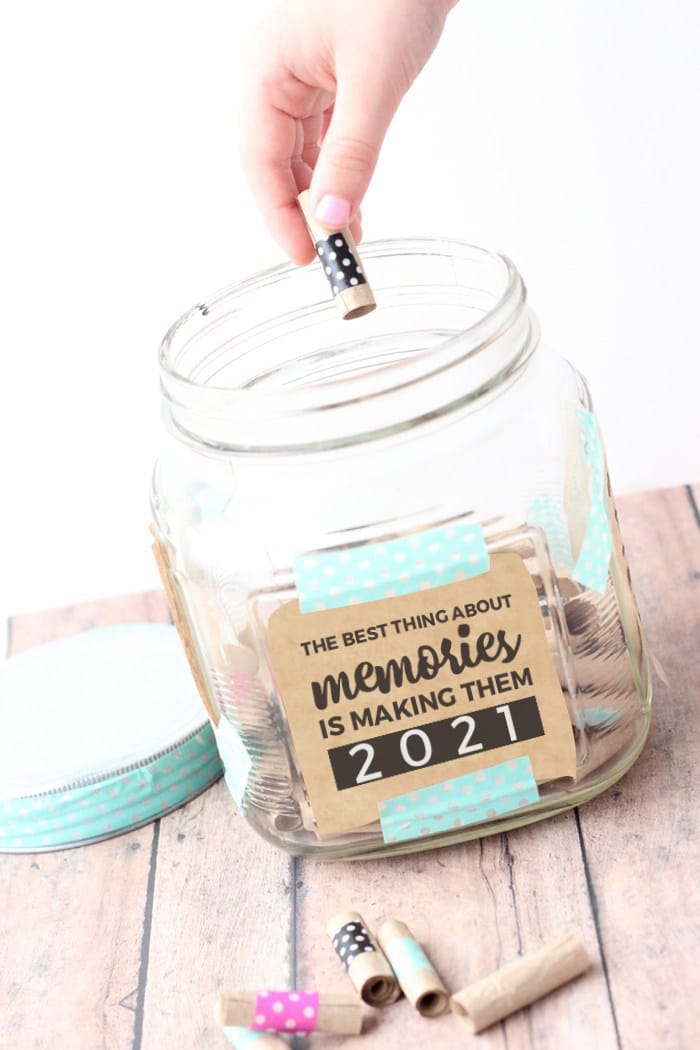 These are the kinds of memories that I want to remember forever, which is why I put together a simple and colorful memory jar for the new year.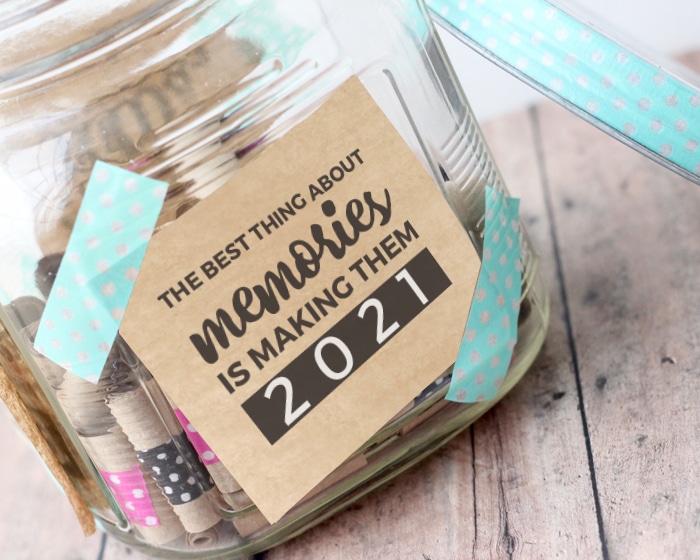 I've wanted to create a memory jar for about 3 years now, so it's about time I finally get around to doing it! A memory jar doesn't have to be fancy, but I did want it to be cute so that I could keep it out in the living room where the whole family will see it and be reminded to record some of their favorite memories.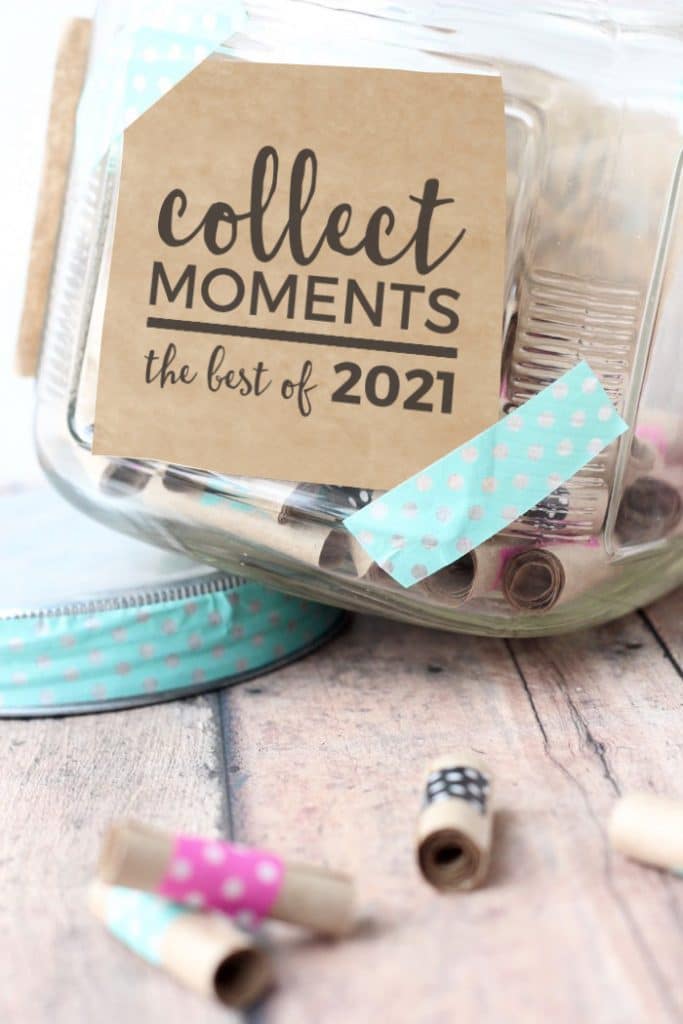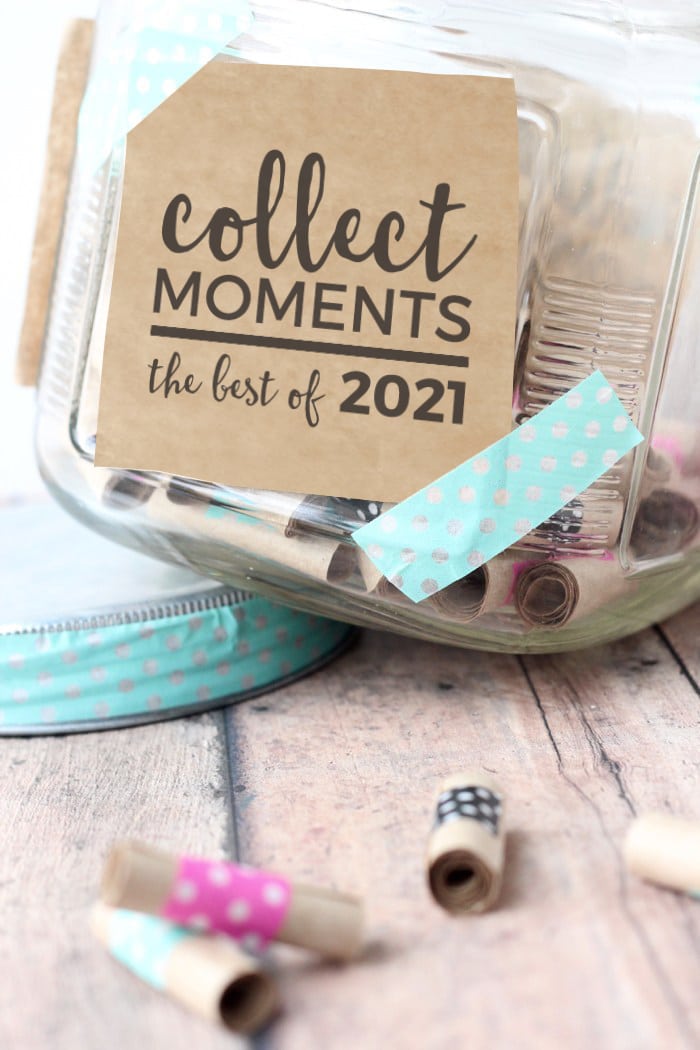 The goal is to write down some of our memories each week during our family meeting, that way we actually remember them!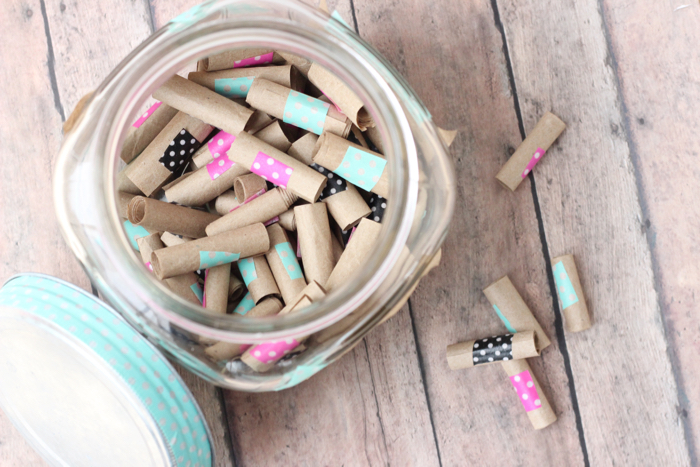 Here is what you need to make your own memory jar!
Supplies:
Washi Tape, Twine, Stickers, etc. (whatever you want to use to decorate!)
Paper strips (use printer kraft paper)
Make a Memory Jar:
Print out the printable to place on your jar.
Decorate the jar.
Prepare the strips for writing on so that it's easy to grab and record a memory without having to go find some paper!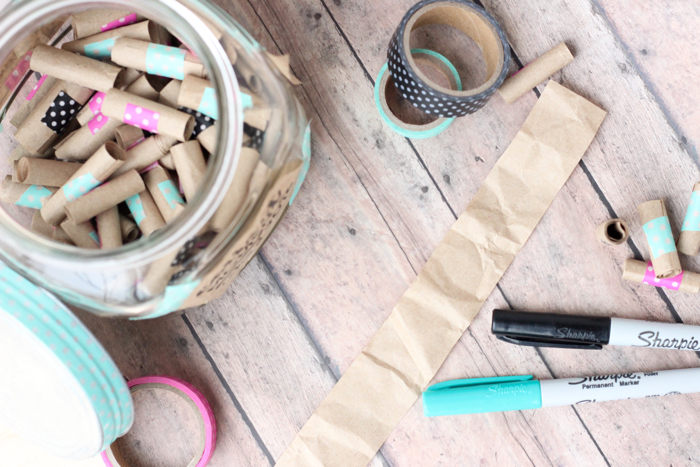 We rolled them up and then applied a little washi tape to give them a pop of color! The kids can easily roll them up and apply washi tape on their own which makes it fun for them to add a memory to the jar.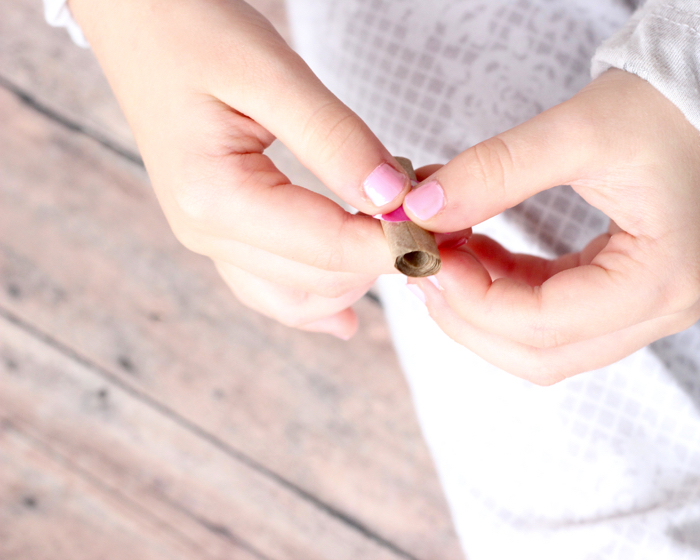 Now set your jar out and start recording! The truth is that the best thing about memories is making them! So go and make some memories!!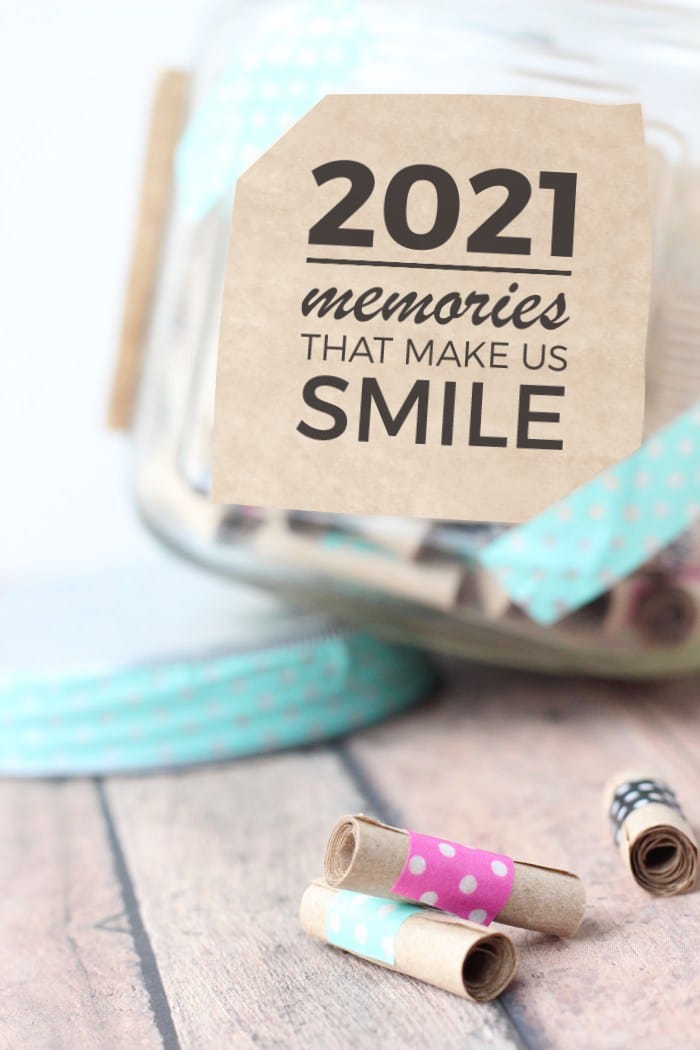 At the end of the year, you can celebrate by having a party and pulling out all of the fun memories. Sometimes one of the most exciting things is remembering all of the fun times that you have together as a family!