One of the best ways to have fun as a family is to play games together. Whether you have a dedicated family game night or just love to play games whenever the mood strikes you'll love these games. I've got a list of the best preschool board games for families.
These games are geared toward anyone ages three and up. As a parent of four kids I've play more games in the past 15 years than I liked but these are some of our favorites for the preschool crowd.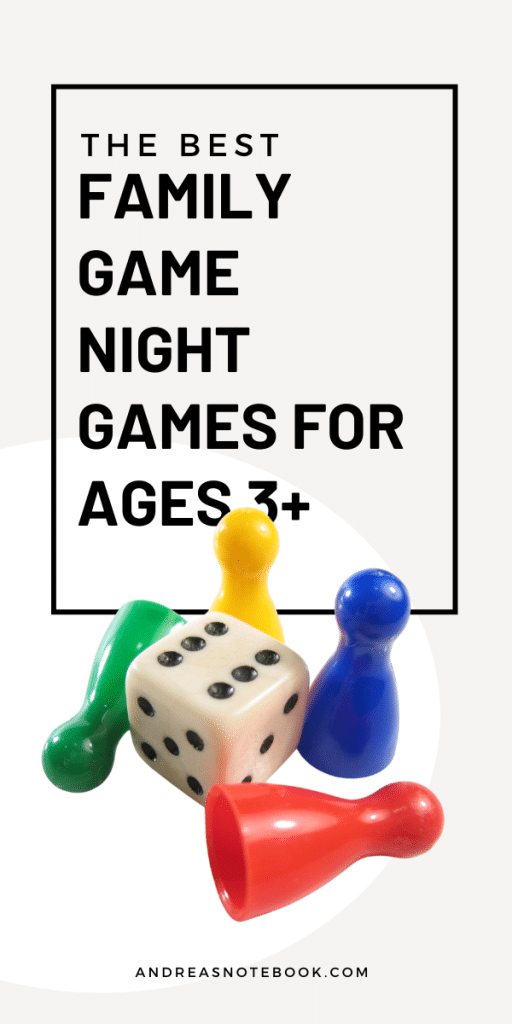 I have found that some games for preschoolers are too simplistic or just seem a bit pointless. I like a game to make you think a little. Though even games that don't have anything educational usually help the little ones with their fine motor skills.
The best preschool board games are the ones that parents don't mind playing as well. There is no point to buying a game that kids love but parents hate! I have to admit that a couple of the games I included aren't my favorite (see: Monopoly) and I usually tried to steer the kids away from those. But the kids loved them so much I did end up playing them a lot. Sometimes we have to compromise!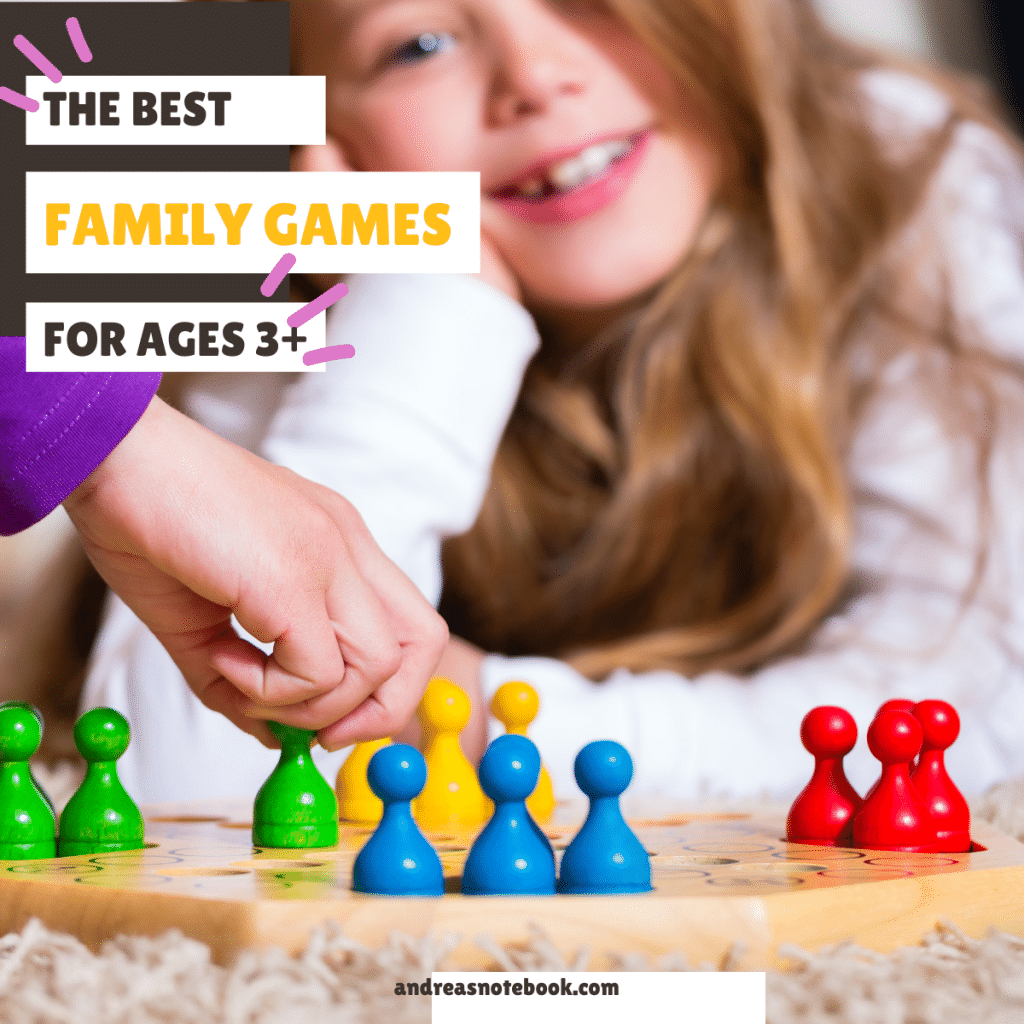 Besides playing games there are other fun activities you can do with your family if you have a preschooler.
As an Amazon Associate I earn from qualifying purchases.
Best Family Games for Ages 3+
More Family Games for Ages 3+
I have great memories of playing this game when I was young! It teaches counting and fine motor skills.
We played this a lot when the kids were little. It's fairly quick and fun.
The Matching Game is always good for any size of family. I love these Eric Carle cards but there are so many different versions you could get one that your child loves. The Matching Game can be played alone as well.
We played this so much the board fell apart and we had to get a new one. As a parent it was one of my favorites!
We played this ALL THE TIME. Highly recommend Zingo!
More Fun Family Games for Ages 3+
Players spin to select the elements for their fairy tale. When they have collected a scene, a hero, a magical helper, a rival, a magical object, transportation, and a treasure, they tell the tale that these elements evoke.
This didn't come out until after my kids were at this age but it has great reviews and I love the description:
"Finally, a matching game that is just as fun for parents as it is for kids! The hilarious sounds and movements you have to make to pay make this a great game to play together with your toddler, and a great gift for both parents and children."
This is a great way to introduce letters and reading. Boggle Jr is only for 1 or 2 players.
We played this a lot as well! Great for learning to count and recognize numbers.
We loved all the eeboo spinner board games. We played one just like this one (no longer available) every day!
I hope you enjoyed this list! If you're looking for gift ideas check out these lists below.