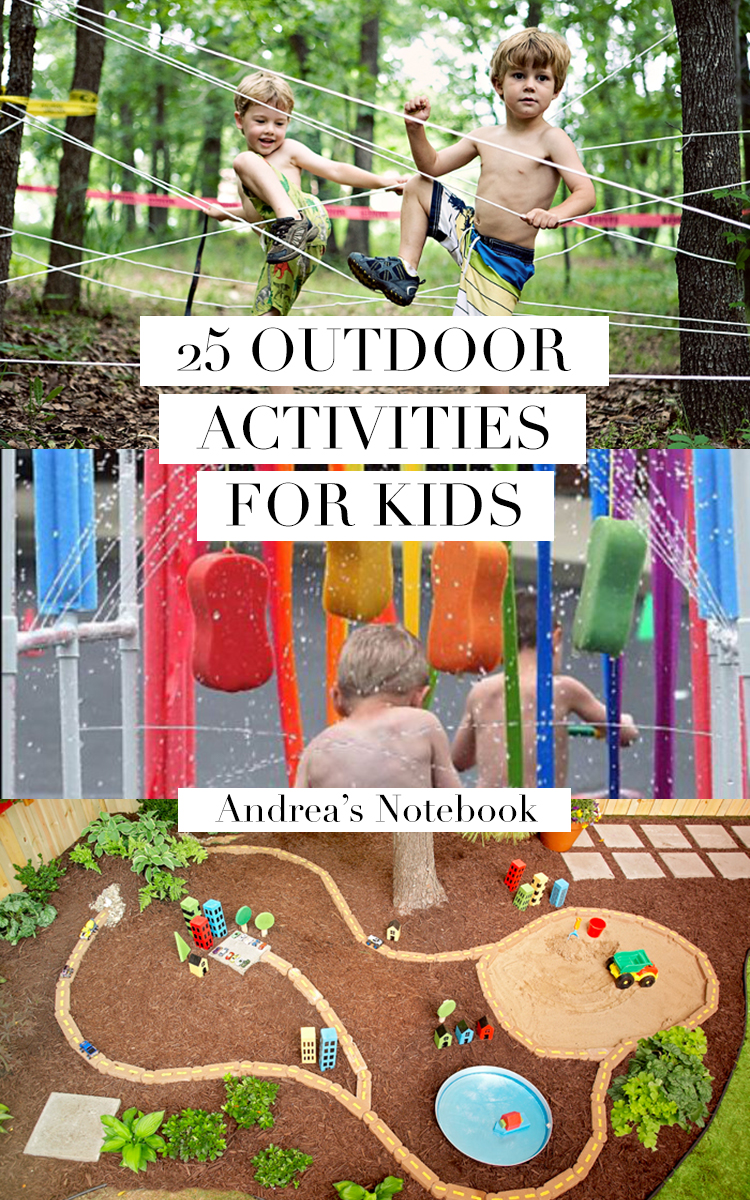 When the weather is nice, it is so fun to be outdoors and have some adventures. Planning outdoor adventures for kids doesn't have to be hard!! There are so many simple ways to create a little magic in your outdoor adventures! There are also some incredible ideas here that will take a little more effort, but will definitely make some amazing memories for the whole family! Check out all the outdoor adventures for kids below.
1. Hiking
One of our favorite ways to spend time outdoor is hiking! Kids can really benefit from being out in nature and discovering new things. Check out Make and Takes 5 Ways to Make Hiking Fun for Kids!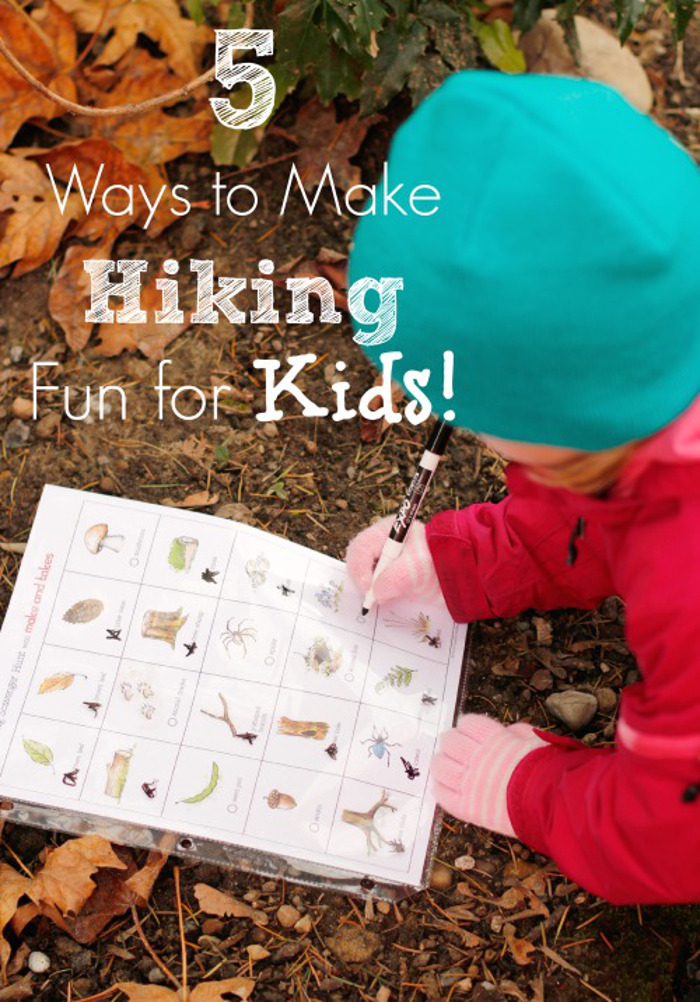 ---
2. Animal Hunt
Oh I love this idea!! Gather up what animals you have and play a little hide and seek with the animals outdoors. This will really teach your kids to open up their eyes and will keep the kiddos busy!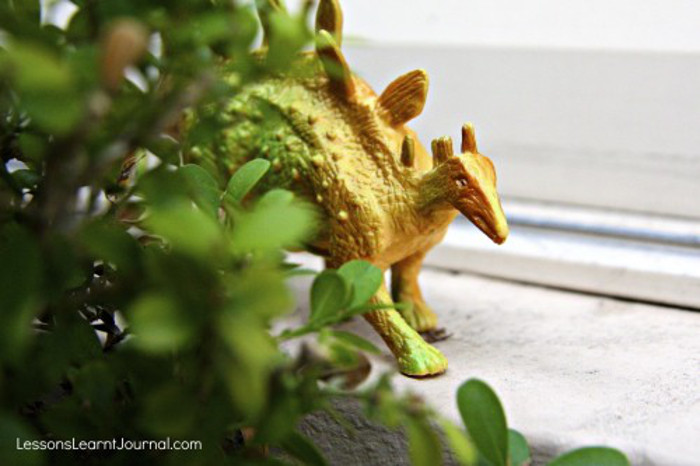 ---
3. Planting a Garden
This is one of the best summer outdoor projects ever... Kids can learn so much from planting a garden and getting their hands a little dirty as they help maintain the garden. Here are some great tips from Messes to Memories.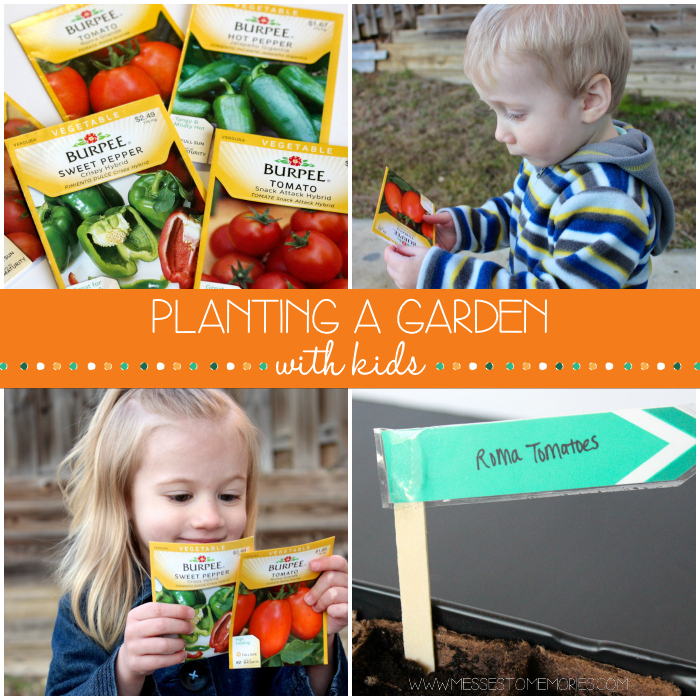 ---
4. Build a Catapult
Build a catapult. What an adventure... I love this lego catapult, but you have to check out the other 14 catapults that Kids Activities Blog rounded-up. This would be a fun outdoor project for sure.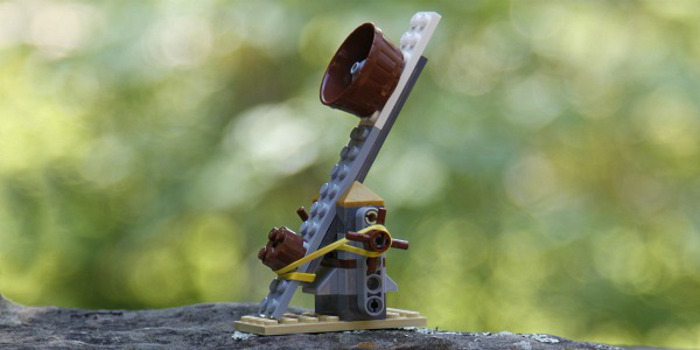 ---
5. Bird Feeder
Down Home Inspiration shows how to create a bird feeder from things you might already have laying around. If your kids love looking out the window and watching the birds you might want to consider this fun outdoor project to attract some fun wildlife to your yard!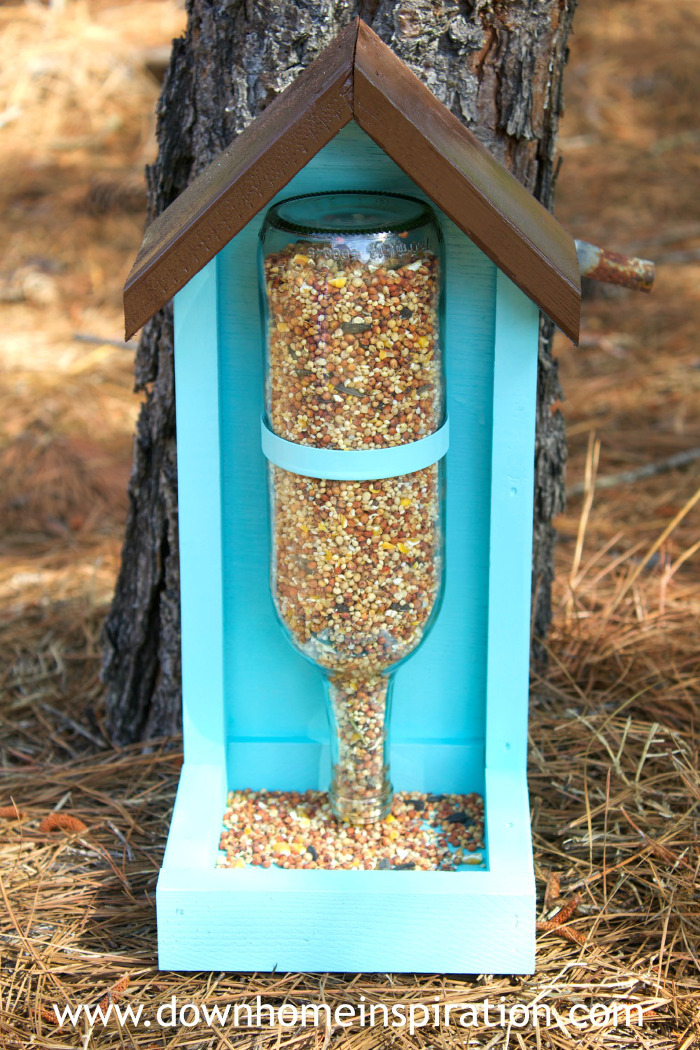 ---
6. Rock Wall
I always loved playing on our giant rock wall in the backyard. If you want to attempt a crazy fun project... You should build a rock wall.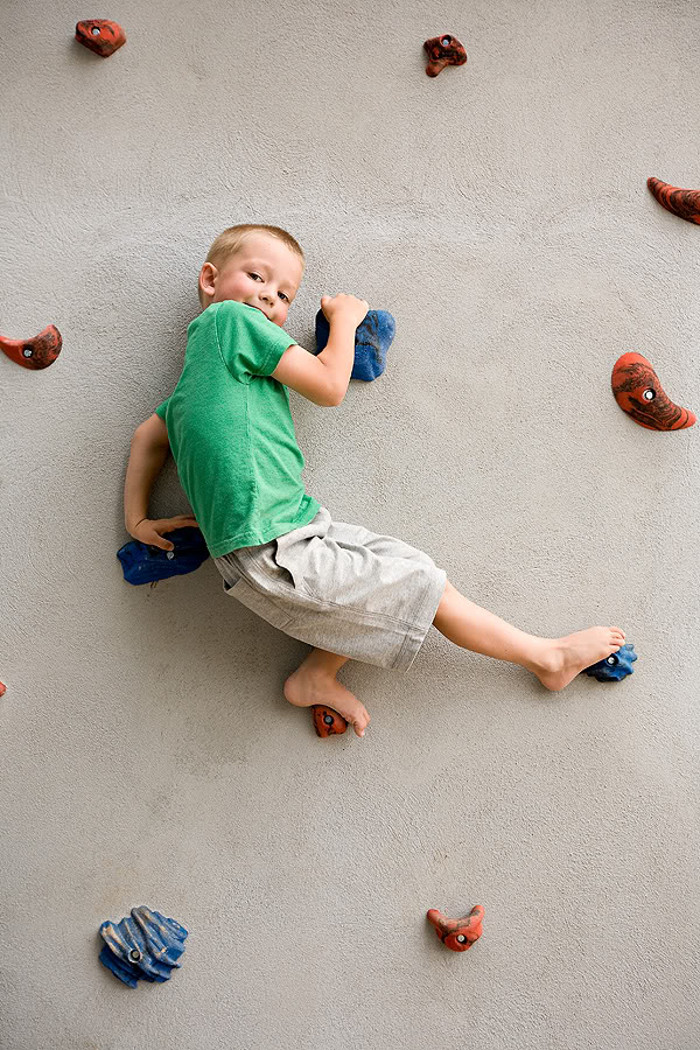 ---
7. Water Blob
I know you've probably seen this idea all over the internet. But I definitely think this simple and fun project deserves to be included in the outdoor adventures for kids!! Check out how to make a water blob using a hot iron! Or make a mini water blob for each of the kids!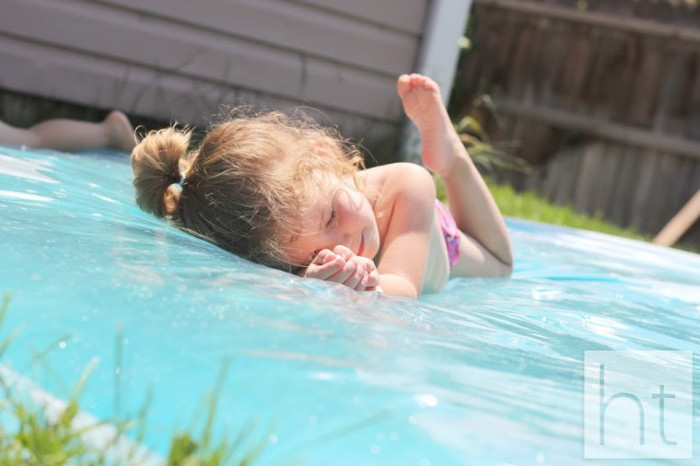 ---
8. Twig Raft
Build a raft and then let it set sail down a stream or river... Seriously, the fun will never end.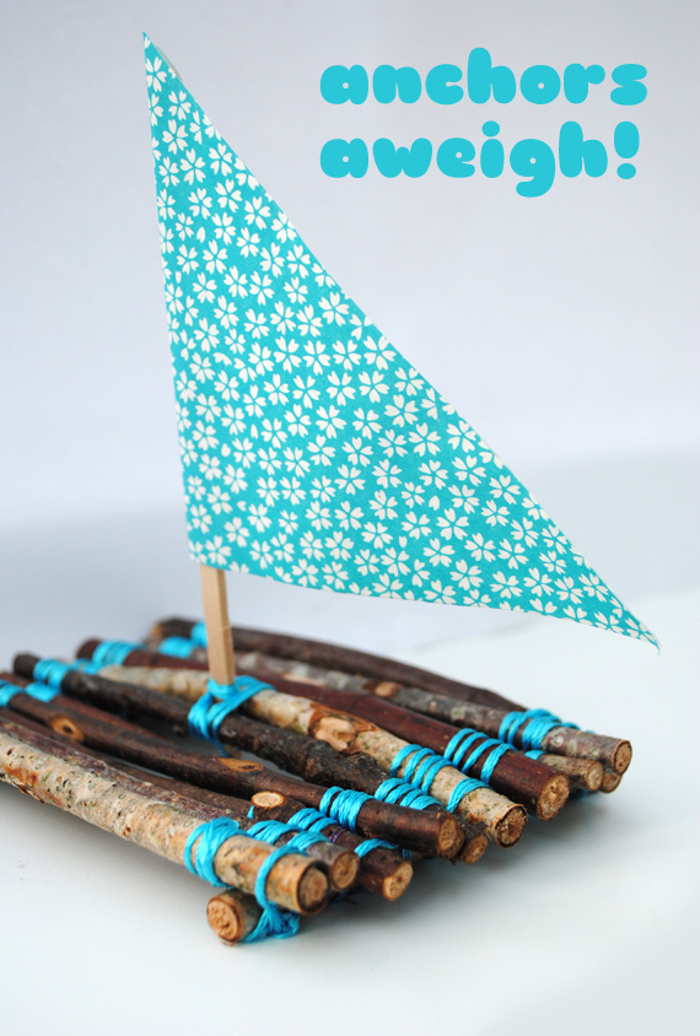 ---
9. Mud Run Obstacle Course
This outdoor adventure will take a little more prep, but would definitely be fun for the whole family! Can you imagine the workout your kids will get... and then how well they will sleep after??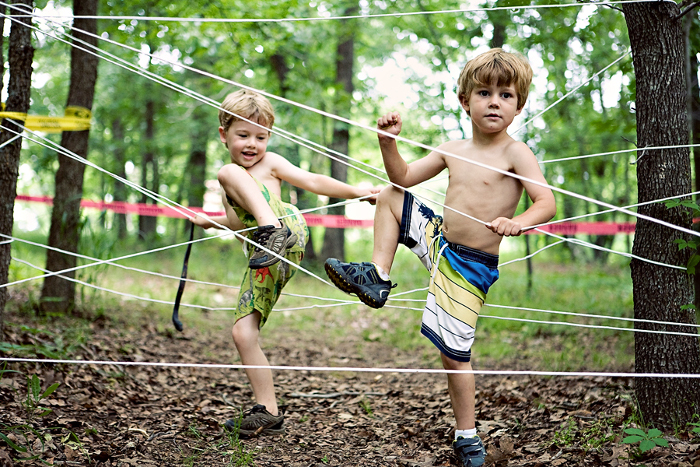 ---
10. Geocaching
If you are looking for a unique outdoor adventure for the whole family (including the kids), you might want to learn a little bit more about geocaching! A Virtuous Woman shares some amazing tips and resources!
---
11. Texture Scavenger Hunt
Hands On As We Grow shows some great and unique ways to explore the textures outdoors!!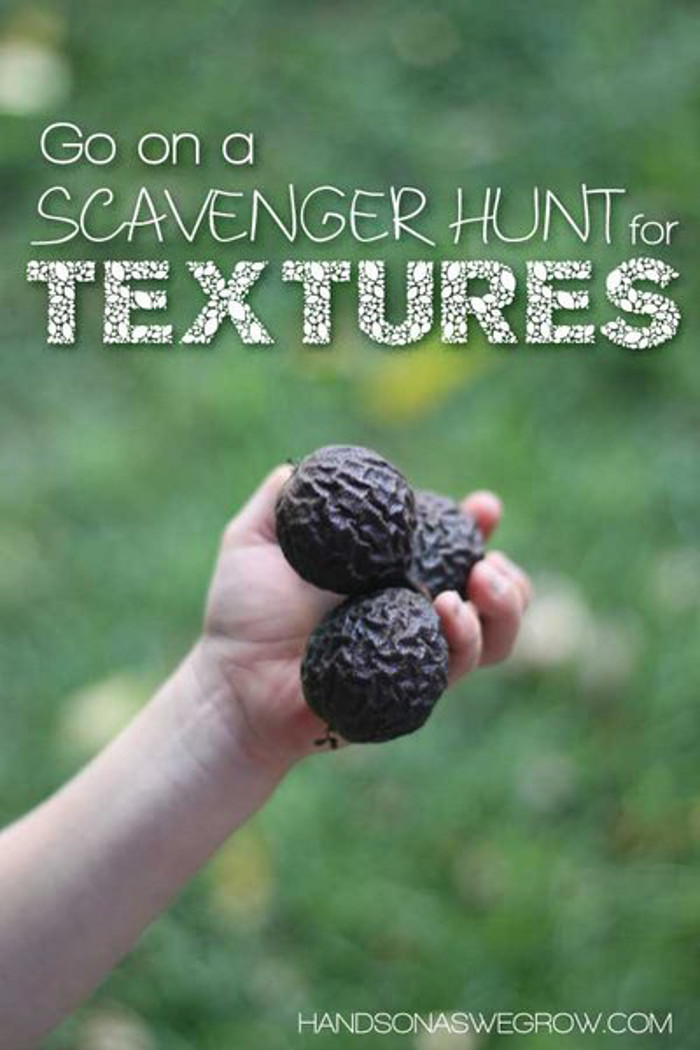 ---
12. Beach Sensory Bin
Can't get to the beach?? Bring the beach to your own backyard with a fun sensory bin great for any age!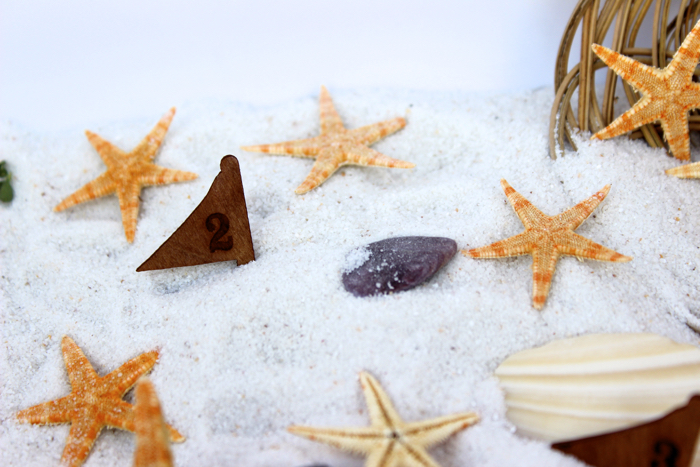 ---
13. Bird Treat
These simple bird treats are easy to make and fun for the kids to hang and watch as they attract birds and other little creatures. Check out all the details at Pink Pistachio!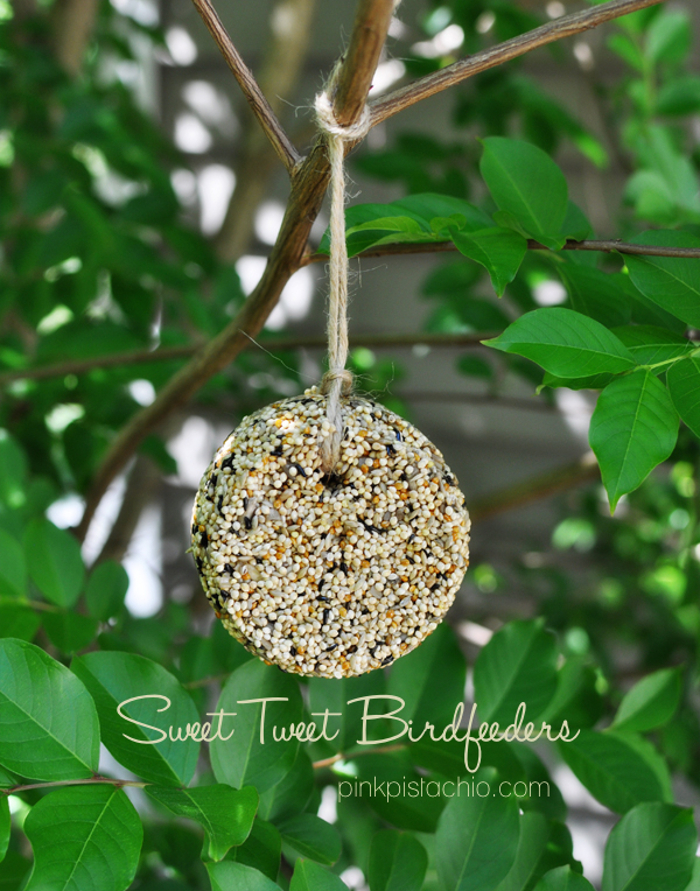 ---
14. DIY Binoculars for Bird Watching
Another DIY project that lends itself to a variety of adventures. After kids make their own binoculars, send them outside to hunt, search and observe all things nature!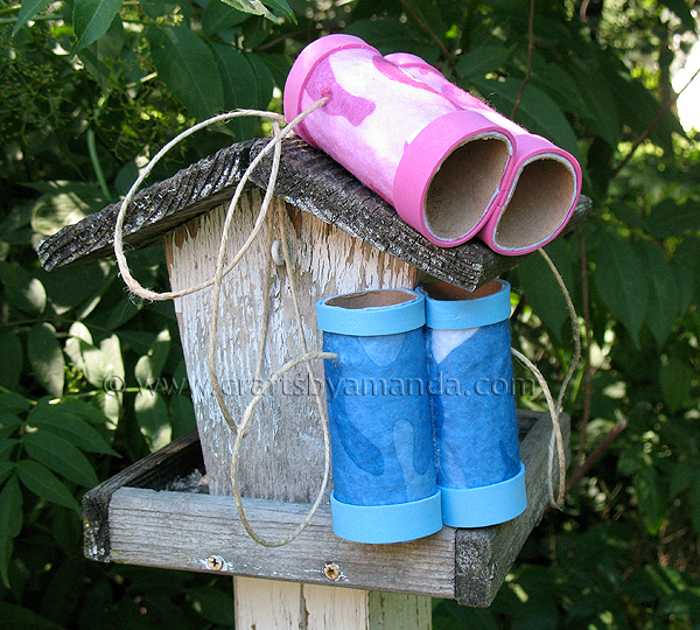 ---
15. Nature Scavenger Hunt
I love activities with a purpose. This Nature Scavenger Hunt is prepared for you by Five Little Chefs and will help your kids to observe and find all kinds of things in nature.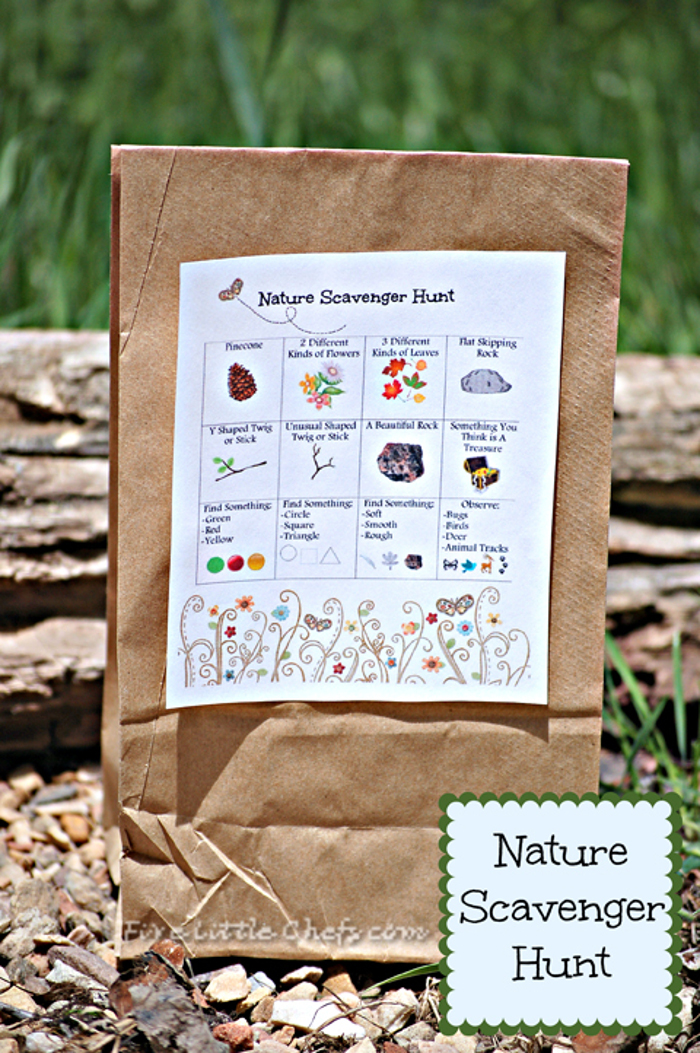 ---
16. Backyard City
This is incredible. Lowe's has all the details on how to create a creative backyard city for your kids! I know my boy would love this.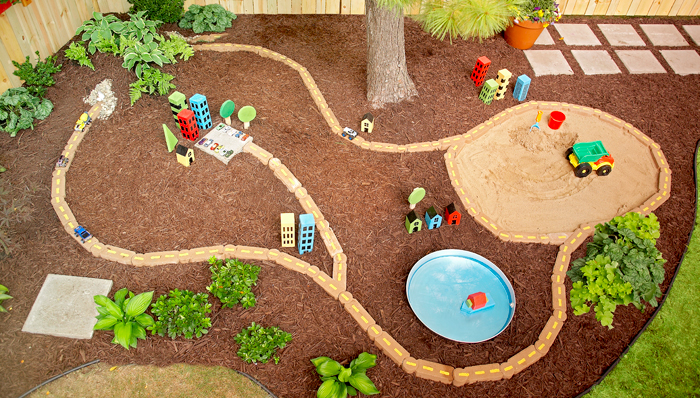 ---
17. Outdoor Tent
This is an outdoor adventure for the whole family! Imagine all the uses that this beautiful tent could have. Kids and adults alike can enjoy a variety of activities outdoor under the cover of a fun tent.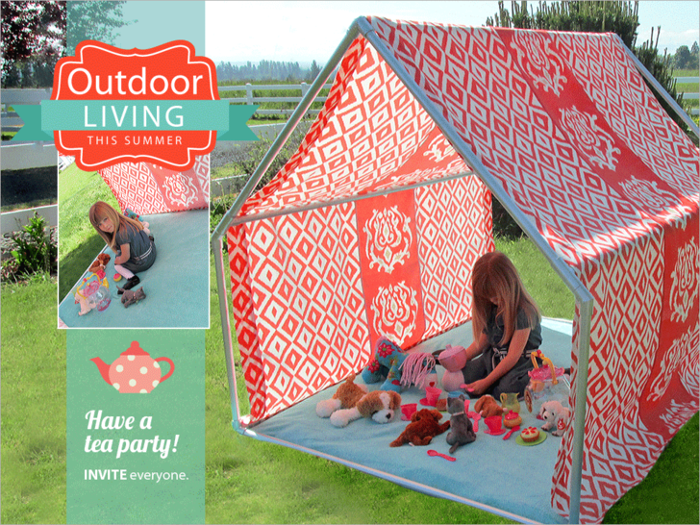 ---
18. Marshmallow Toothpick House
Toothpicks and marshmallows are the new building blocks for this fun outdoor adventure!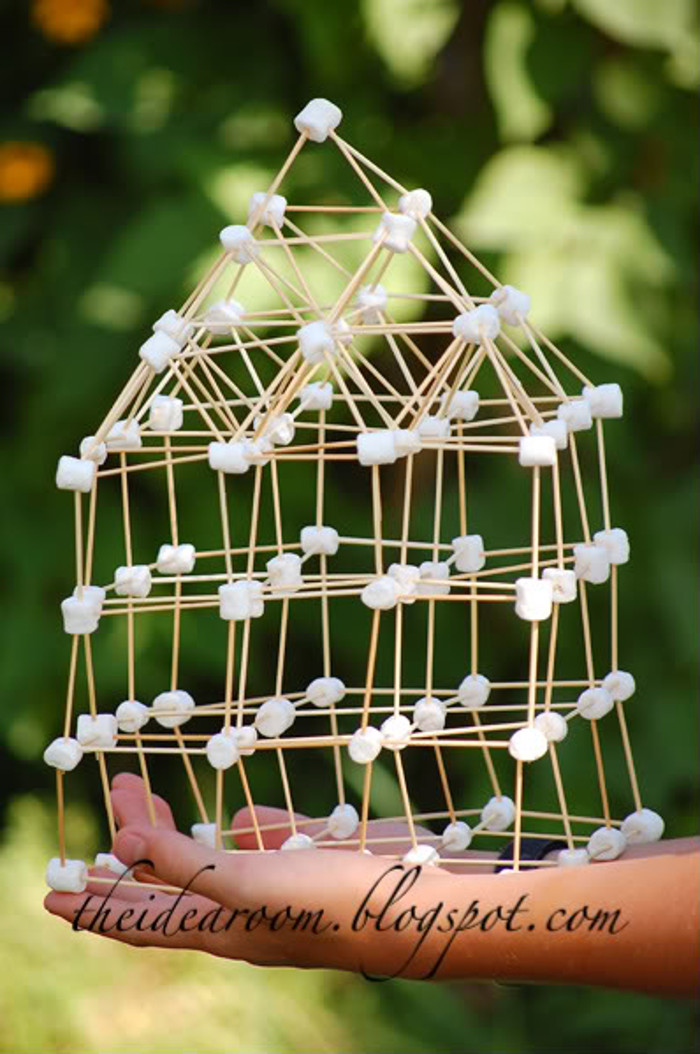 ---
19. Color Spy
This is such an educational and fun activity for kids. Nature is full of color! Use paint chips to see how many different colors your kids can find.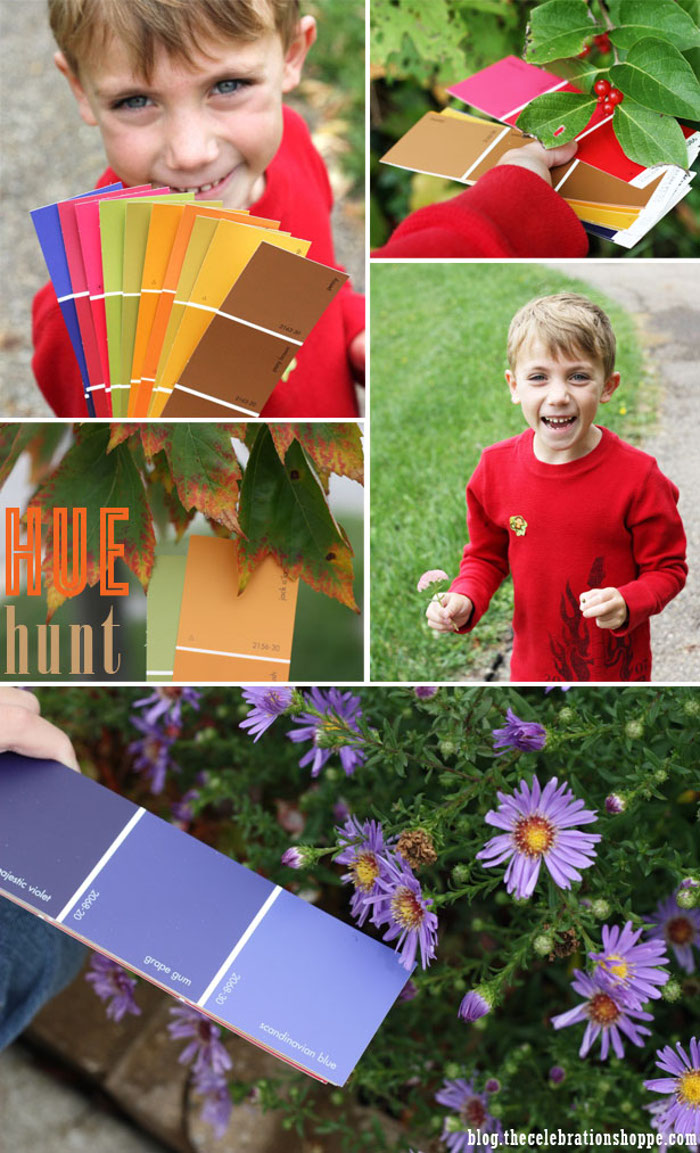 ---
20. Giant Bubbles
Another fun outdoor adventure that you've probably seen all over are these Giant Bubbles. There are so many different ratios, but here are some great instructions from Our Best Bites.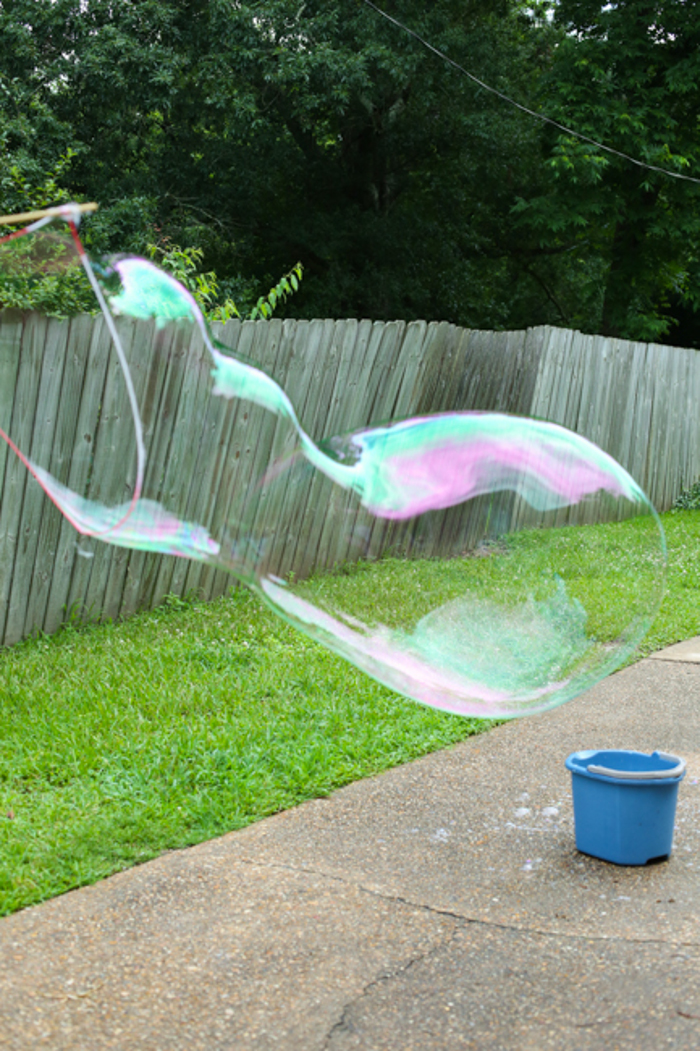 ---
21. Mud Party
This is a fun and messy outdoor activity. I think parents might need a little mental preparation if they decide to throw a mud party. Most kids would love permission to have a mud party!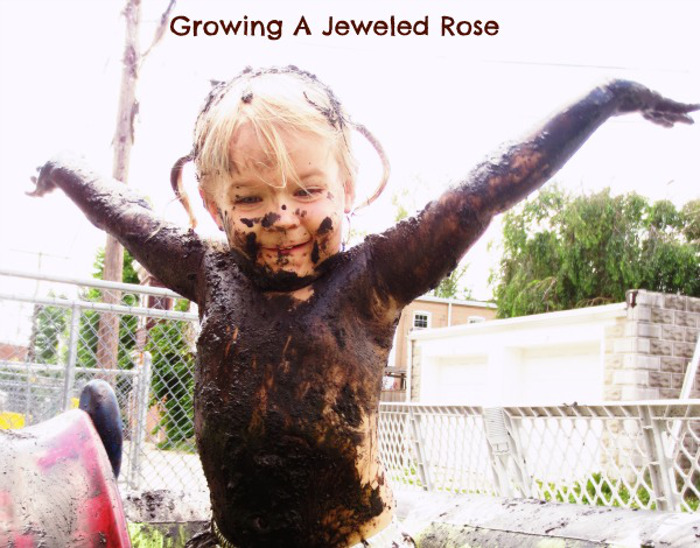 ---
22. Kid's Car Wash
A fun outdoor adventure that will cool your kids off is this fun Kid's Car Wash! Looks fun, right?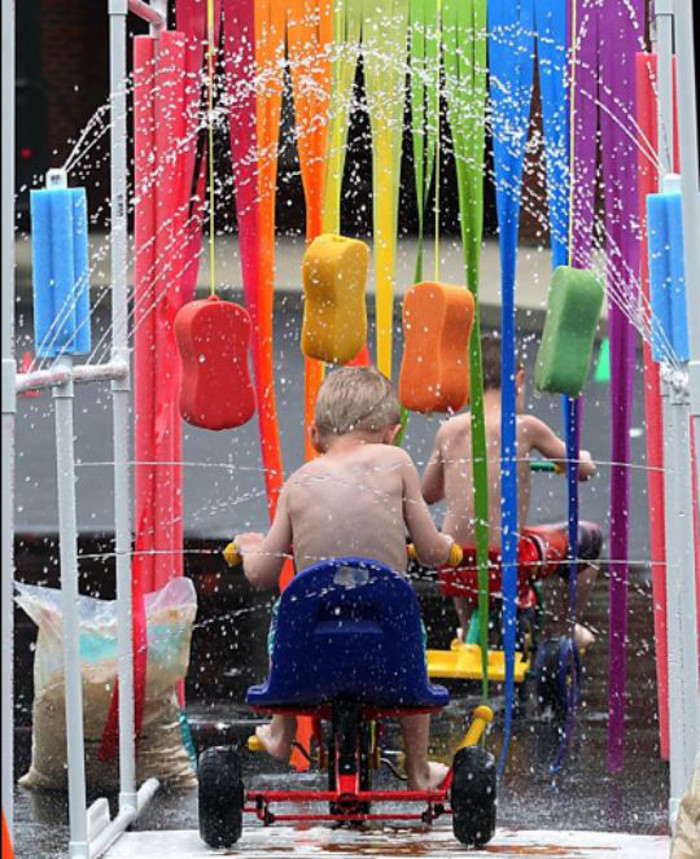 ---
23. Animal Yoga
Work on some coordination and movement as you teach your kids some fun animal yoga poses.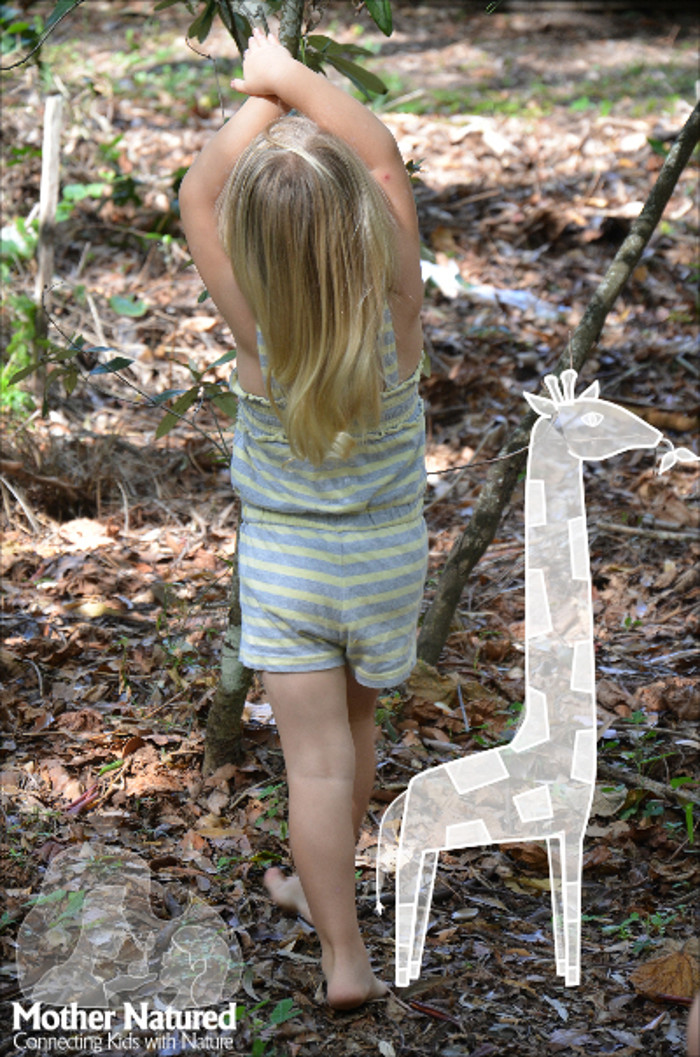 ---
24. Nature Walk
Another great family activity and ideas for how to enjoy nature! I love these ideas from Premeditated Leftovers.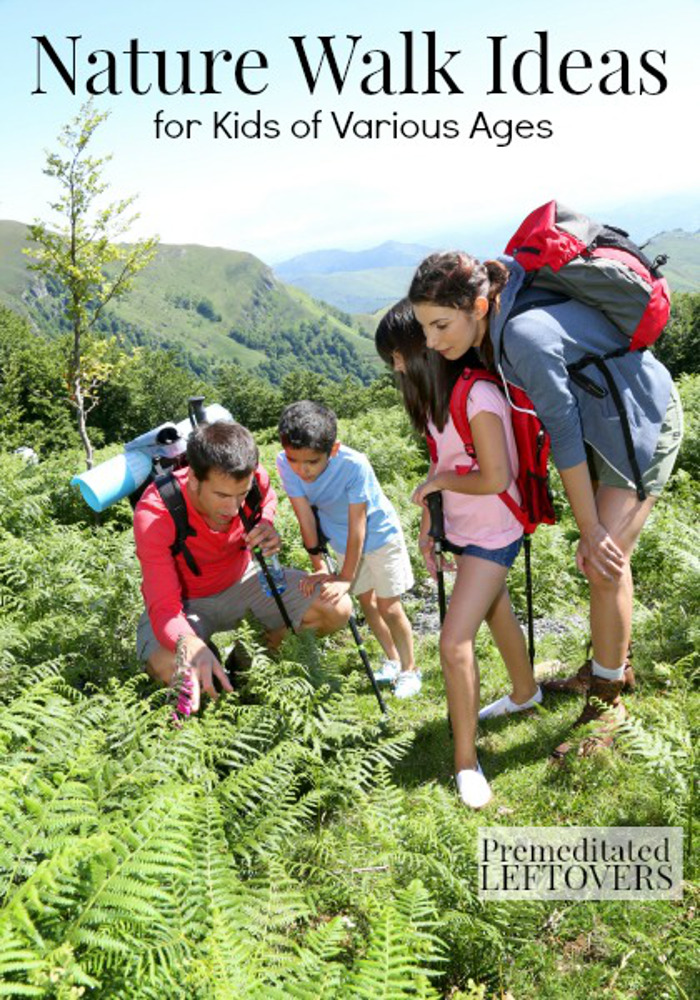 ---
25. Build a Treehouse
In the mood for a big outdoor adventure you can enjoy all summer and for years to come. Build a treehouse!! Isn't this one adorable from Made With Happy.