Get the kids and family outside and off their devices. We found 25 DIY outdoor games for kids and families that you'll love.
These are easy enough for anyone to make. Do-it-yourself lawn and yard games are fun all year round whenever it isn't snowing. Some of these can be moved indoors when it's really cold. Or you could make some of these funny snowmen when it snows!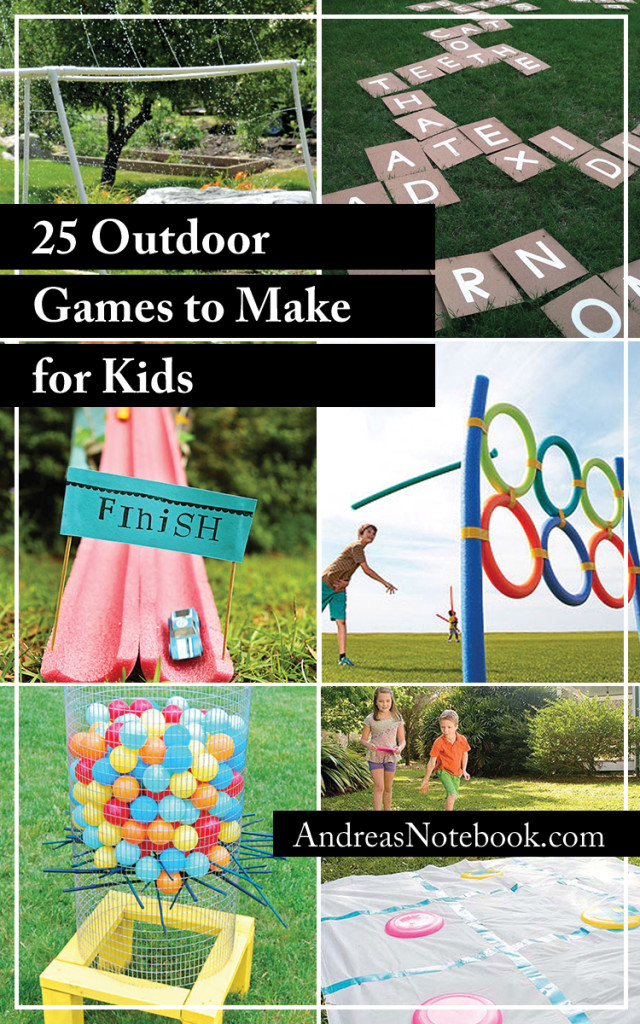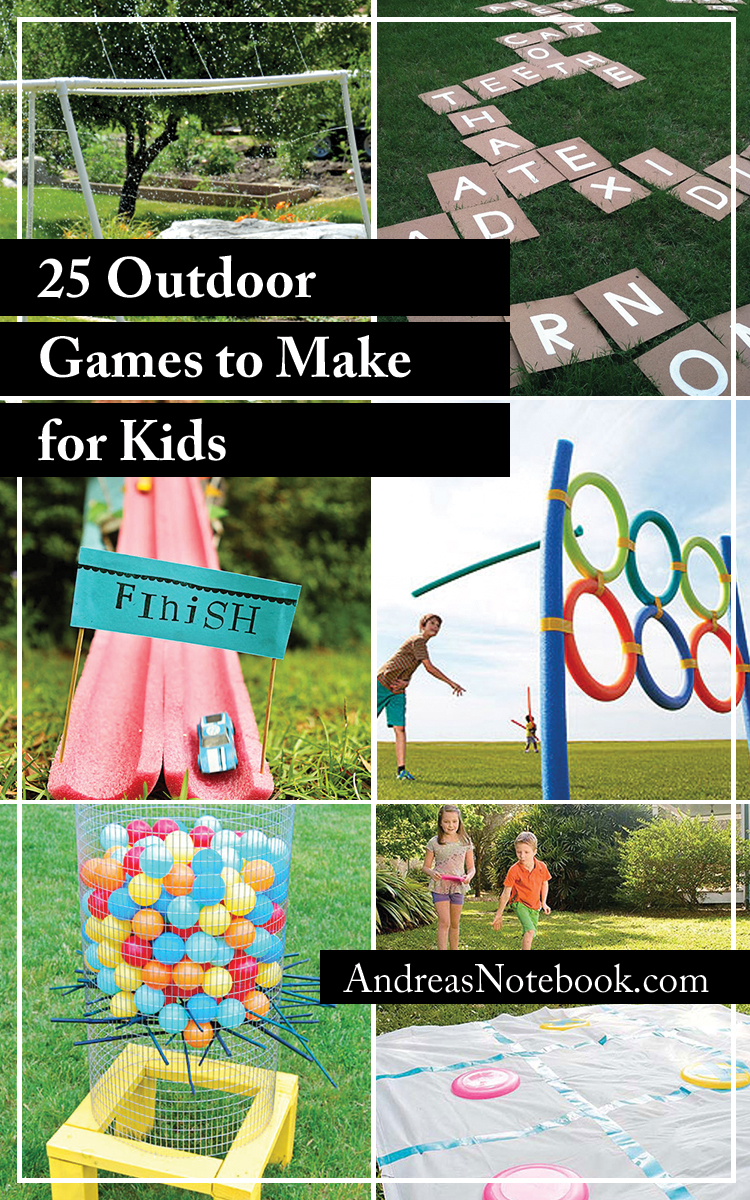 My family has always been a huge fan of outdoor games for kids like Ladder Ball and Corn Hole. These are fun DIY games. We decided to round up 25 creative outdoor games to keep you and your kiddos busy all year long!
DIY Outdoor Games for Kids and Families
Enjoy!
1. Pool Noodle Race Track
Pool Noodles are crazy cheap and so easy to use to create fun games like this fun race track! I can imagine my kids would have so much fun racing cars.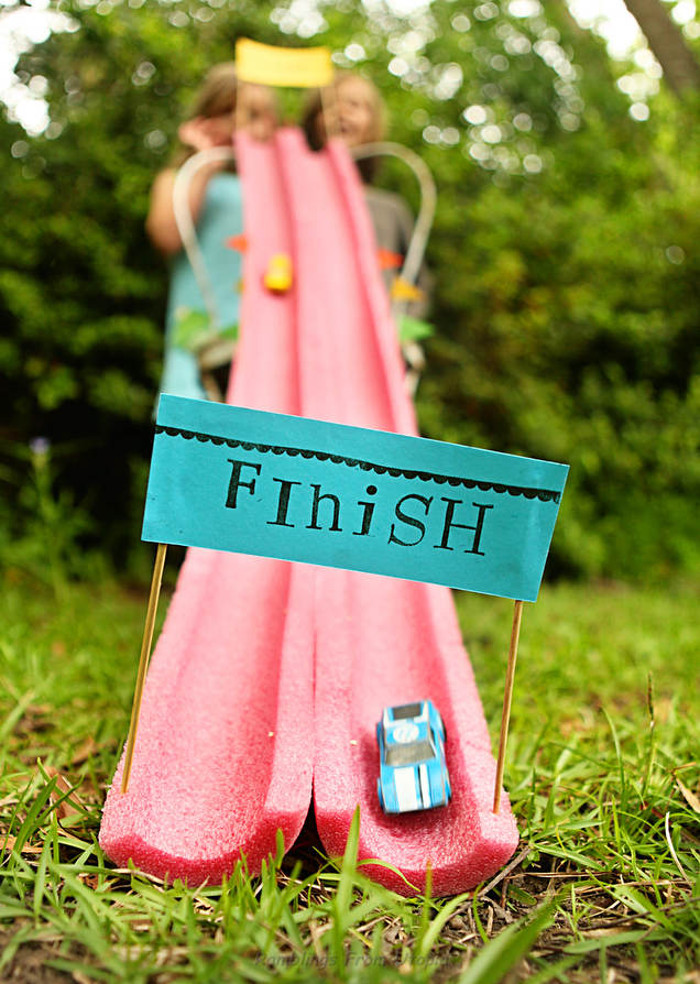 ---
2. Giant Kerplunk
This is such a fun and unique game that I haven't seen in ages. This is it in its giant form! Giant Kerplunk is lots of fun for the whole family!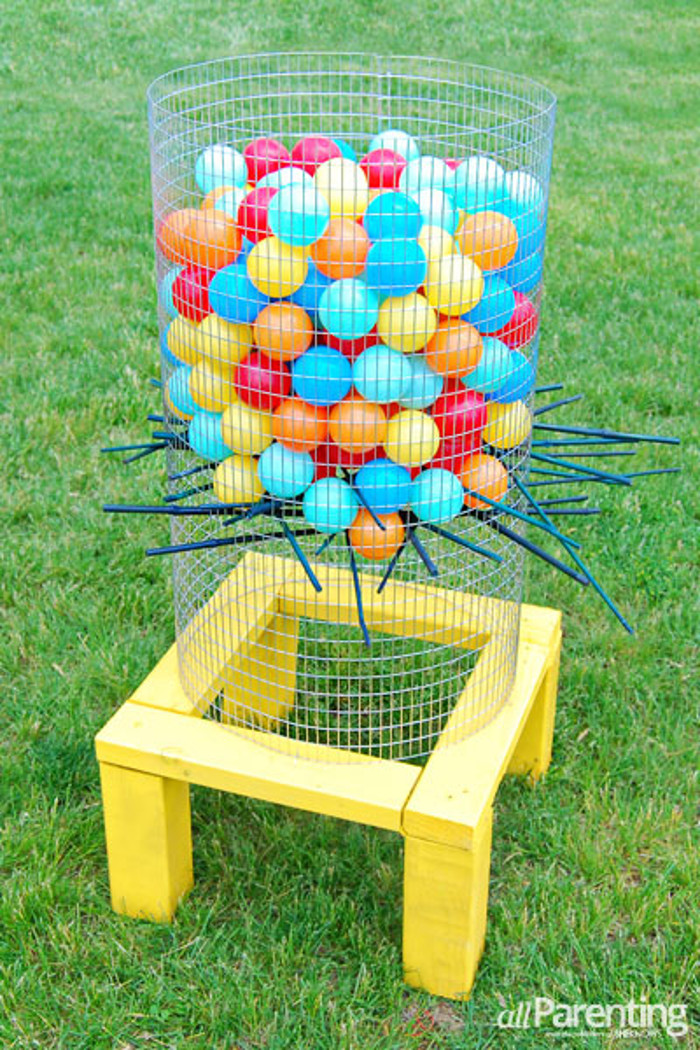 ---
3. Angry Birds Game
Have you played the game Angry Birds?? It's kind of addicting! Imagine playing this giant outdoor version.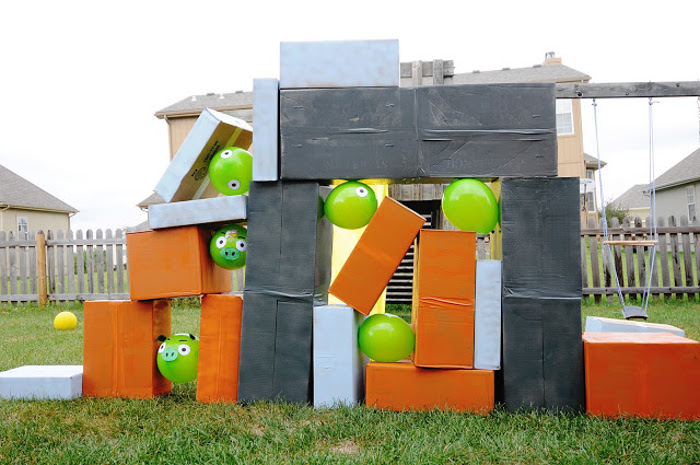 ---
4. Balloon Race
This is so simple, yet so perfect!! Racing colorful balloons filled with water… If you drop a balloon, you'll instantly feel a bit cooler!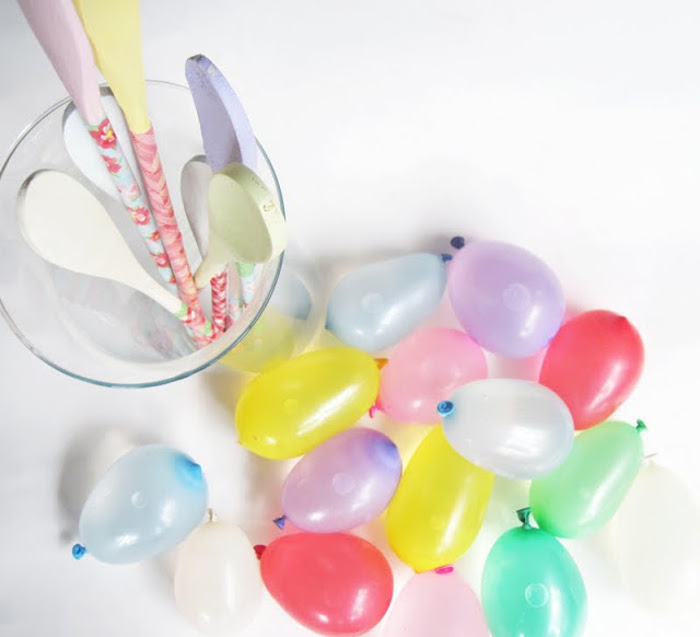 ---
5. Ring Toss Game
This is such a great game for kids of all ages! Not only is it fun, but ring toss will help improve hand-eye coordination as well!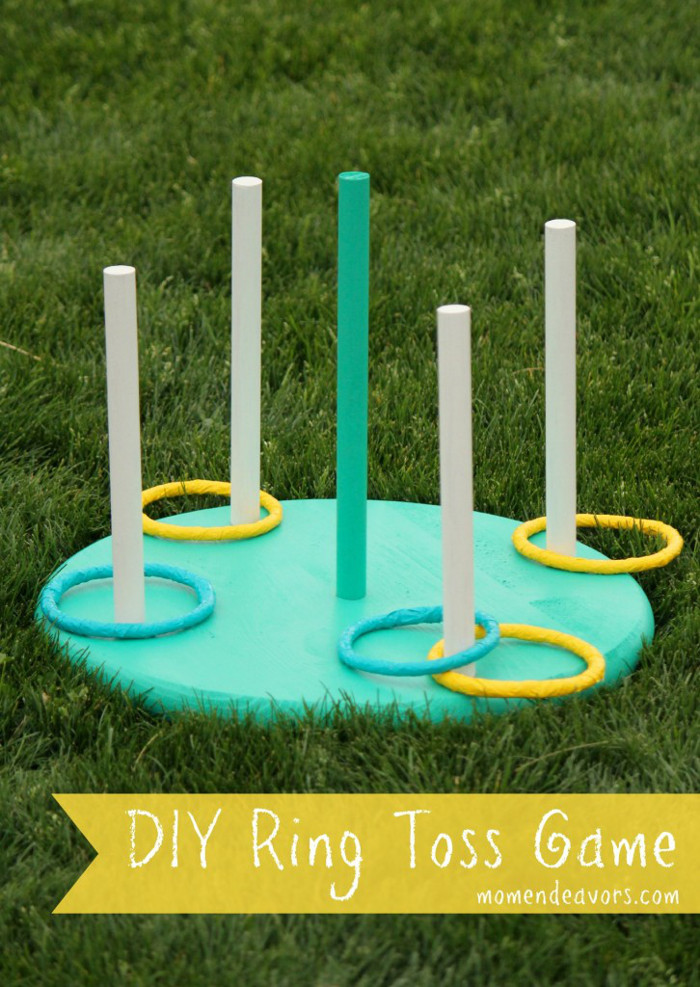 ---
6. Corn Hole
We love corn hole! This DIY version is so bright and fun! If you've never played, you are missing out… so get your DIY on and have some fun!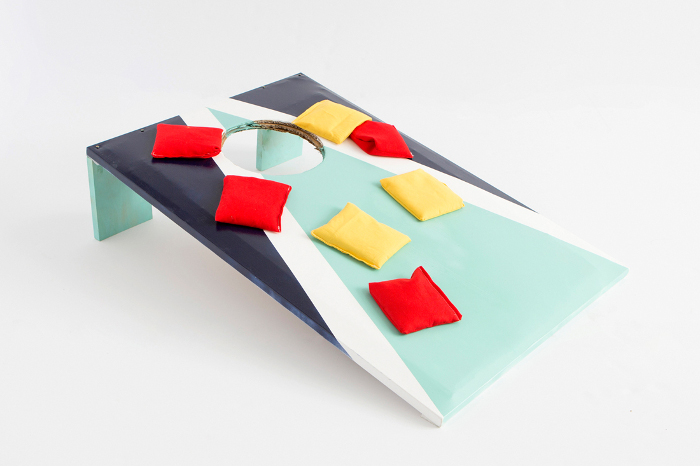 ---
7. DIY Sprinklers
Are you not dying to make these fun sprinklers?? You can totally make fun PVC sprinklers for about $25!! We're definitely putting these sprinklers on our outdoor to-do list this Summer!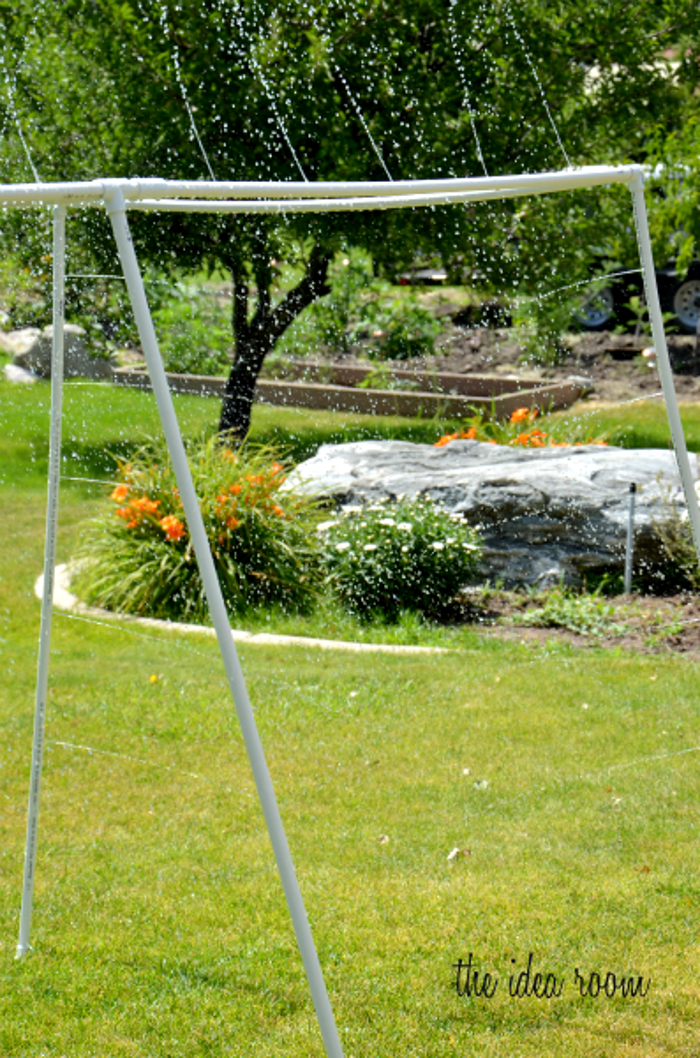 ---
8. Balloon Dart Board
Get your kids out there practicing their aim with this fun Balloon Dart Board!! We've also seen this done with balloons filled with paint… Turn a game into a little bit of artwork!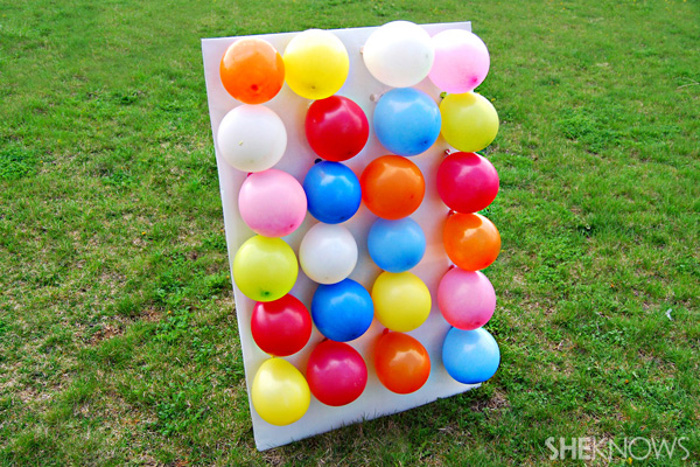 ---
9. Hopscotch and Other Chalk Games
Classic outdoor games like hopscotch are also fun! Check out some other fun games you can do with chalk.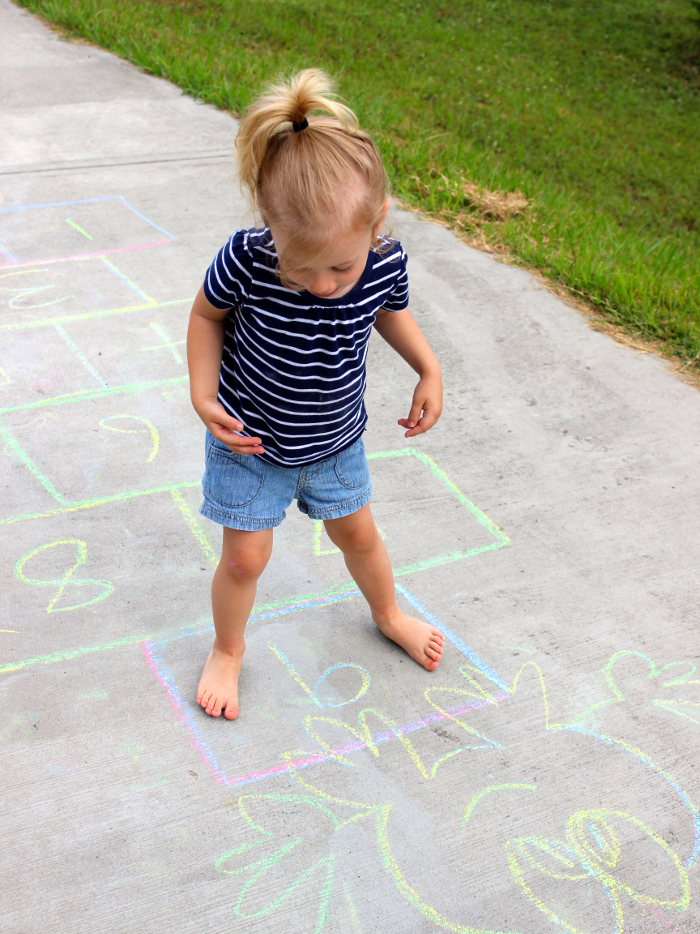 ---
10. Giant Jenga
Do your kids love building towers and tearing them down?? Here is a more constructive way to build and tear down… Giant Jenga!!!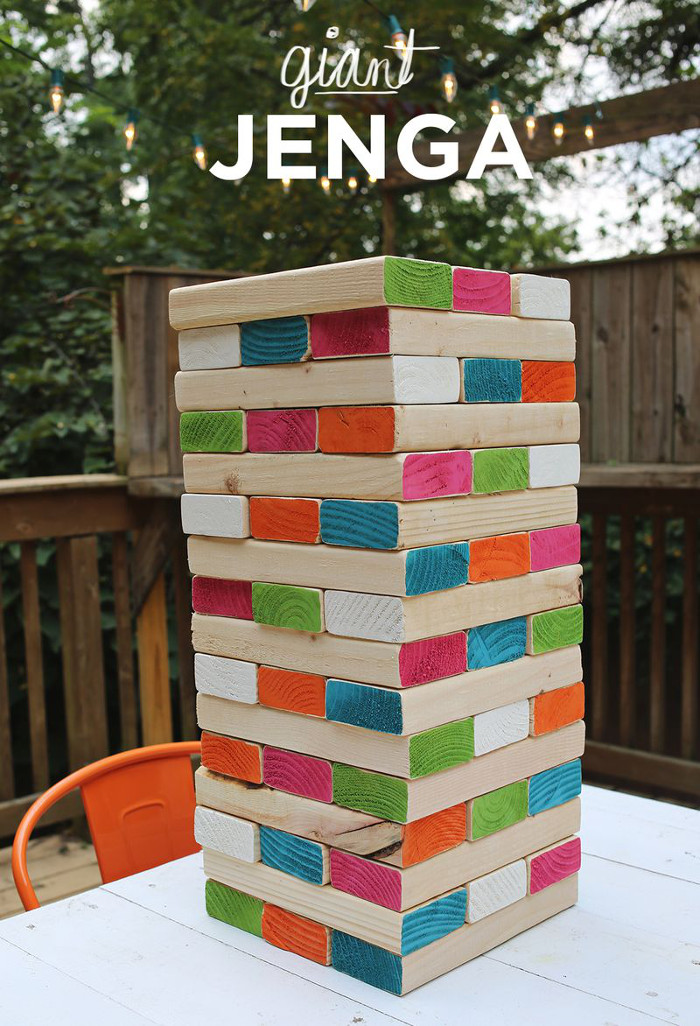 ---
11. Frisbee Tic Tac Toe
This is such a unique game. It will definitely take some practice for the kids to get good at this game, which means more time outdoors!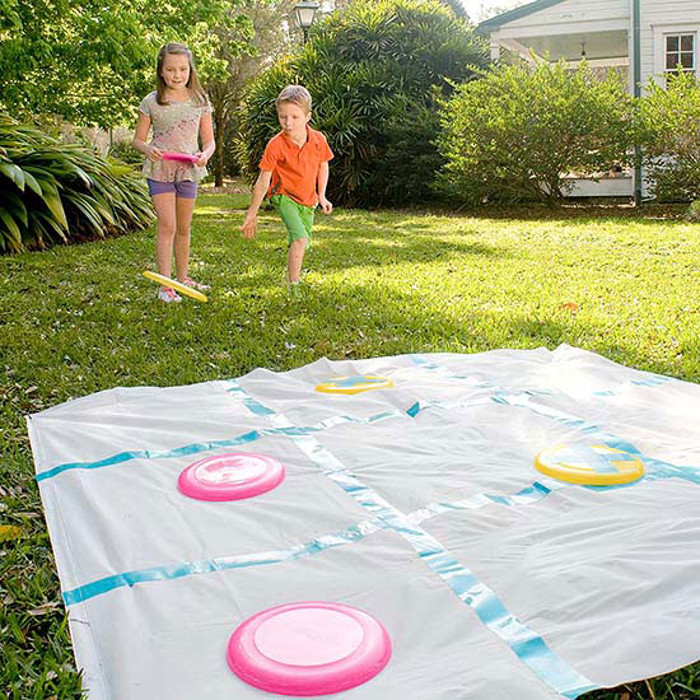 ---
12. Pool Noodle Croquet
Get those kids exercising and having fun with Pool Noodle Croquet!
---
13. Human Board Game
Creative and fun, kids will enjoy making this human board game. The cool thing is that it is totally different every time!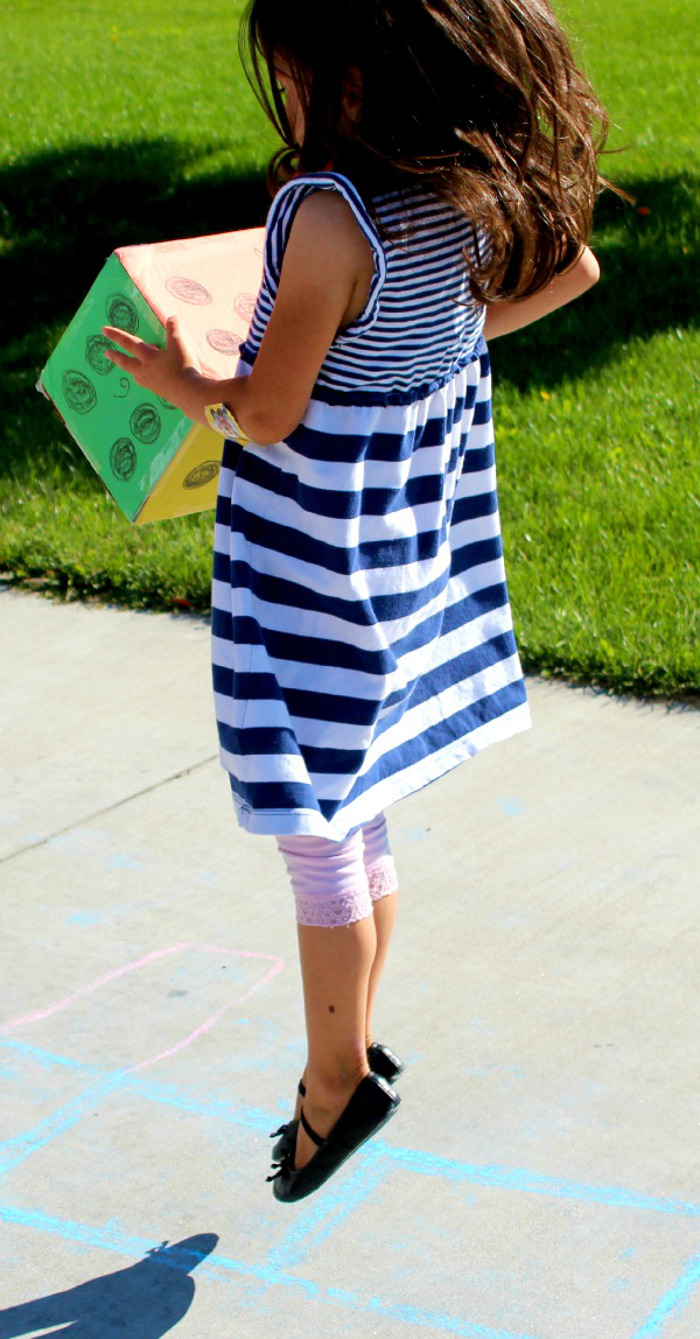 ---
14. Pool Noodle Games
All kinds of fun games can be played with pool noodles! Check out how to make some really creative games like this one!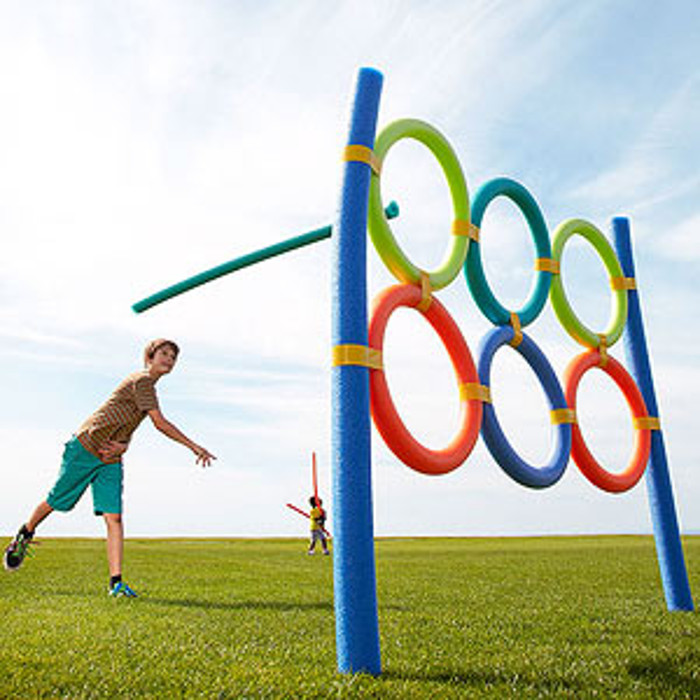 ---
15. Lawn Scrabble
Take the board game outside and mix up the fun with scrabble! Education and fun combined!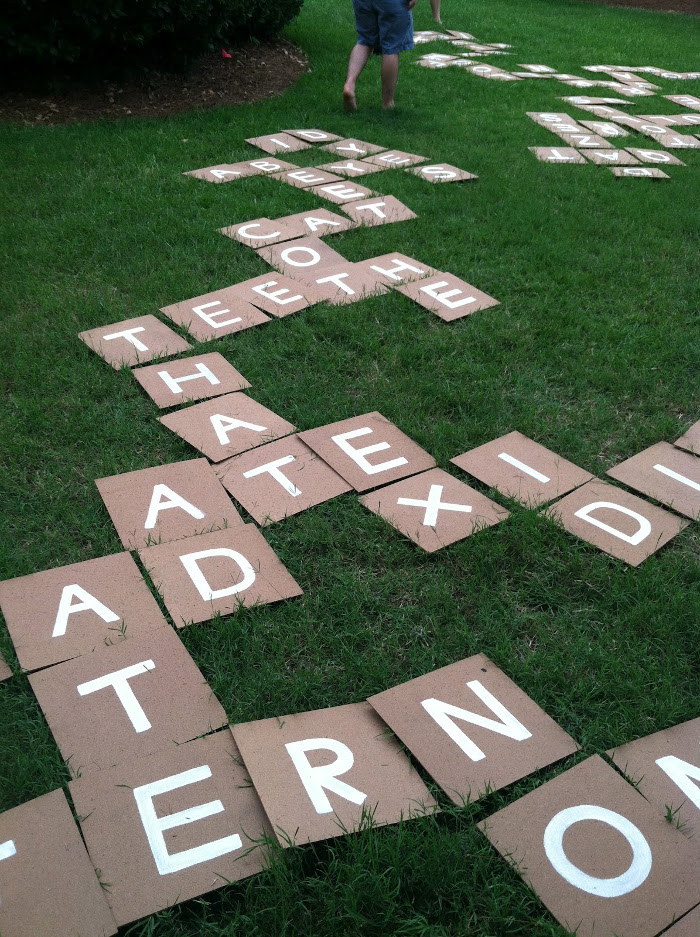 ---
16. Rock Dominoes
Dominoes are so fun… There are a million different games you can play with dominoes inside and out!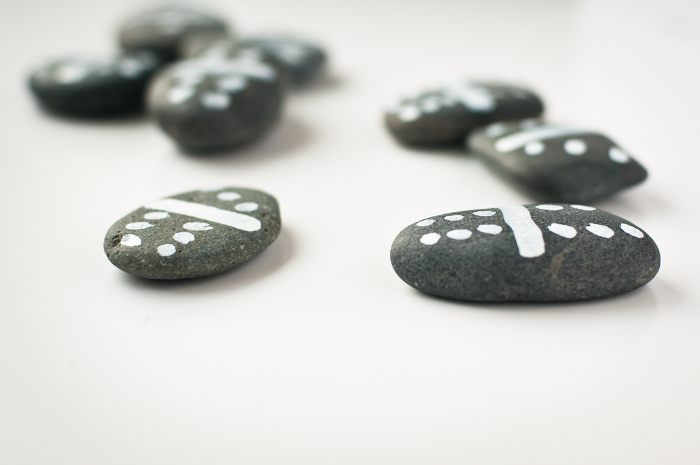 ---
17. Pool Prize Search
Party game anyone?? Kids of all ages can use their investigating skills to find whatever you might hid in the pool!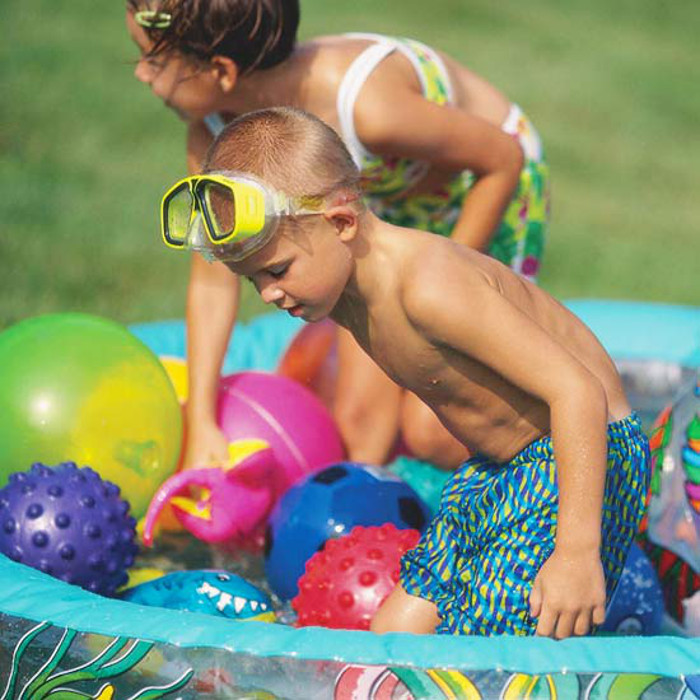 ---
18. Crazy Cans Game
Love the colors and the game and kids will too! Another fun DIY game that is perfect for kids of all ages.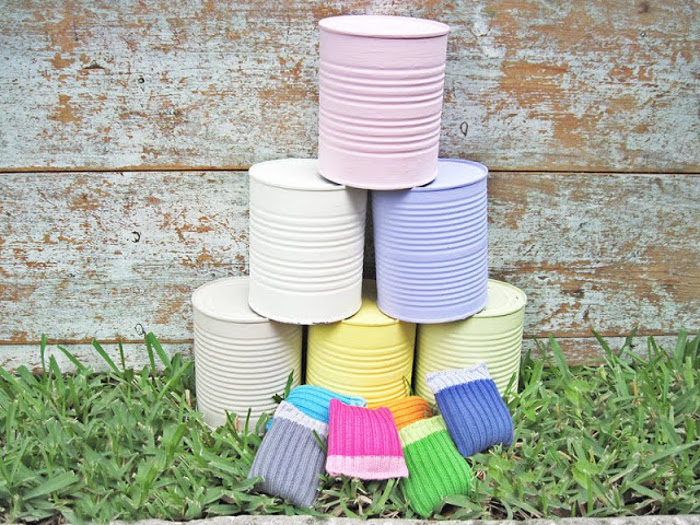 ---
19. Monster Bean Bag Toss
Monsters make everything more fun! You can make these fun bean bag toss monsters. Or be creative and make it your own.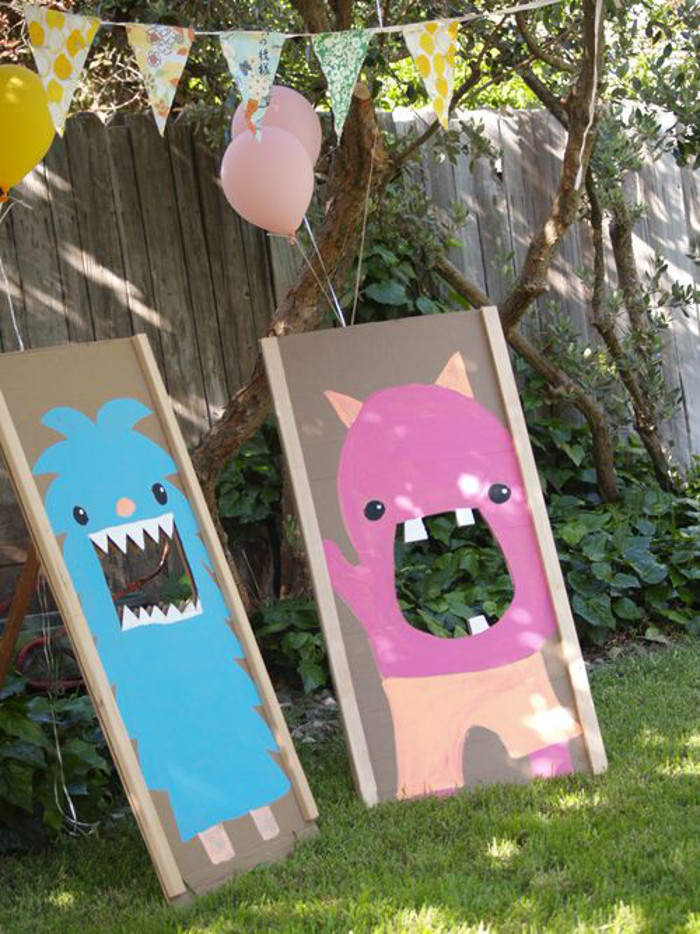 ---
20. Yard Yahtzee
A fun alternative to Yahtzee… take it outdoors!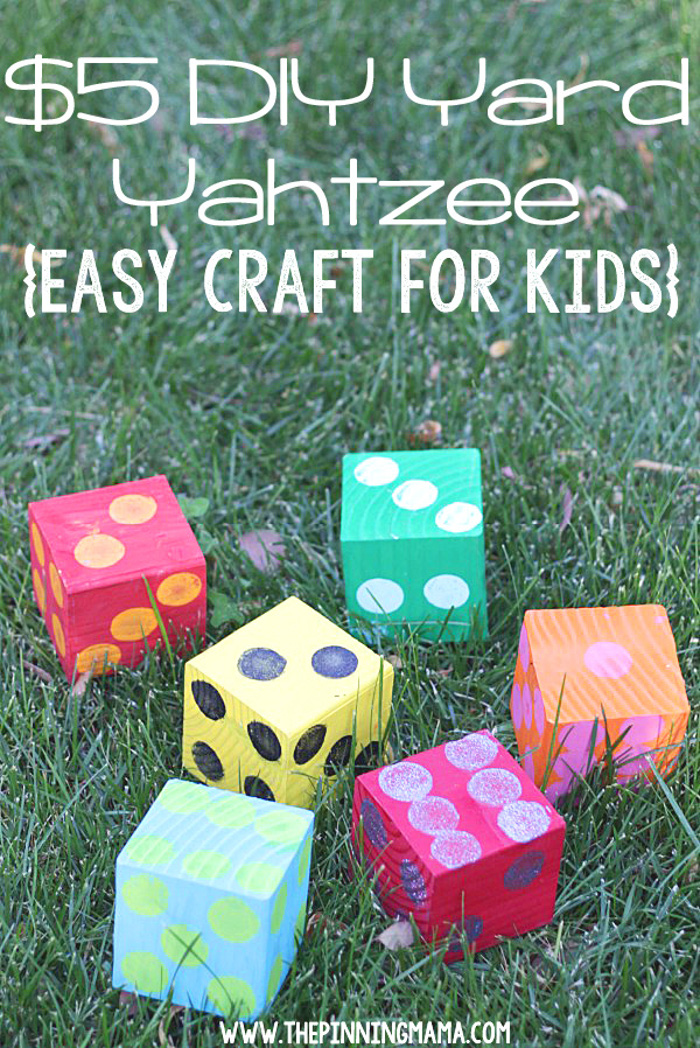 ---
21. Use Your Noodle Game
I love this unique idea. This requires some hand-eye coordination, but is a load of fun once the kids get the hang of using their noodles!
---
22. Ladder Ball
Another family favorite! Ladder Ball is super easy to make and even easier to play. Get your game on!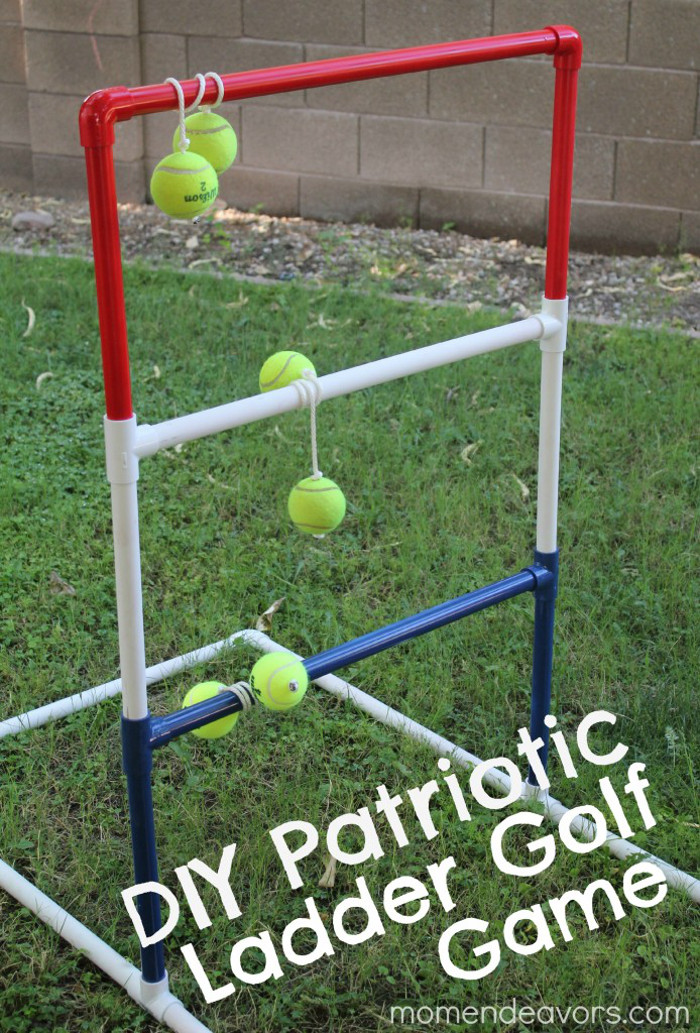 ---
23. Twister
This is a huge twist on twister. How fun would it be?? Check it out to see what they used to make this fun little mess!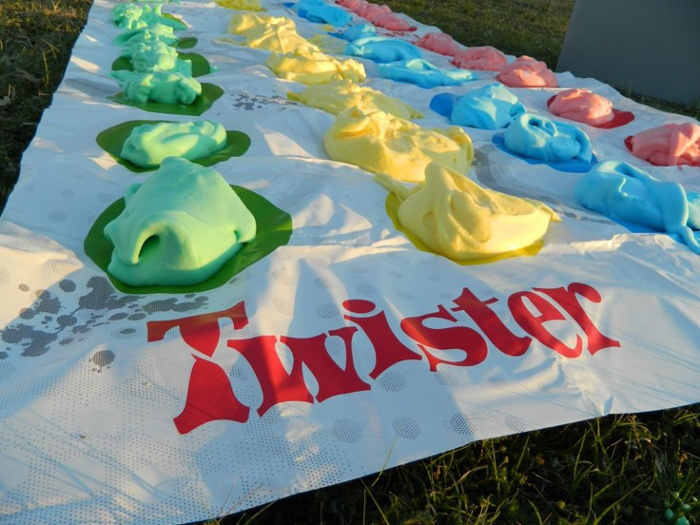 ---
24. Bean Bag Toss
Another creative twist on the bean bag toss. This one adds a little challenge to the game!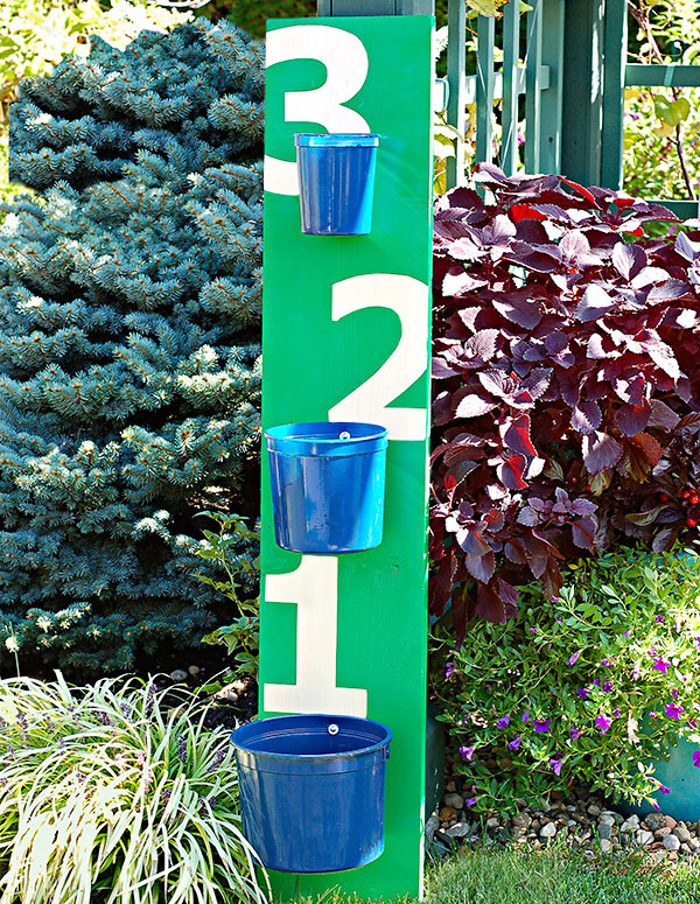 ---
25. Washer Toss
If you want to try tossing something else besides bean bags, washers will definitely be a new challenge.