Giving hot cocoa as a gift is great for teacher gifts, neighbor gifts and gifts for friends. Here are 5 ways to give hot cocoa that are fun and cute. Anyone will appreciate these cute gifts!
And don't forget to make a peppermint spoon or some peppermint bark to go along with the hot cocoa gift!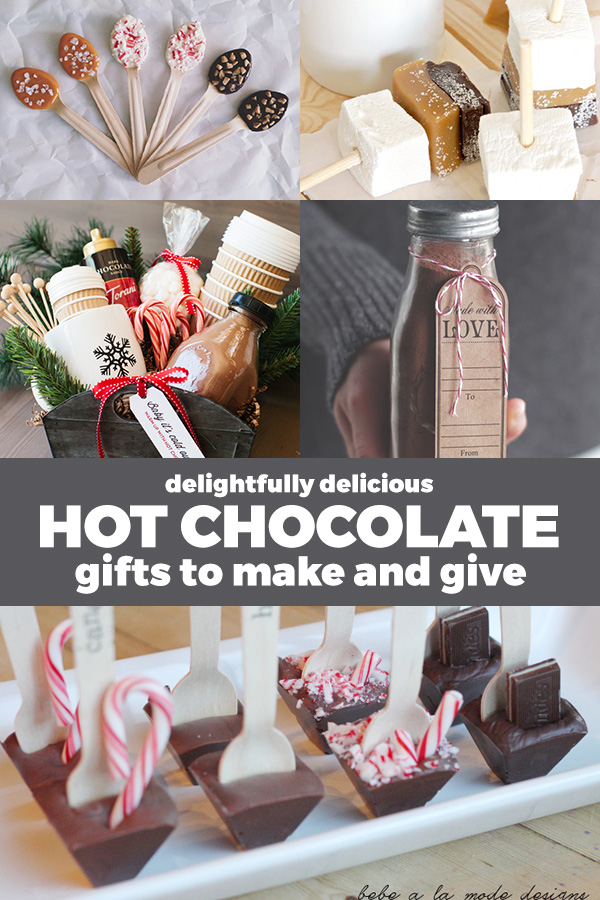 I love hot chocolate. I more than love it. When I saw these hot chocolate gift ideas I knew I had to try these. It's such a fun and, usually, easy gift to give. These special homemade touches are perfect. Whether you want just a little effort or a day in the kitchen, these ideas are sure to please. These five ways to give hot cocoa as a gift would be welcome here, any day!
This is the only guide to hot chocolate bombs you'll need. It includes recipes for salted caramel hot chocolate bombs, Mexican hot chocolate bombs, espresso hot chocolate bombs, and peppermint hot chocolate bombs. Enjoy!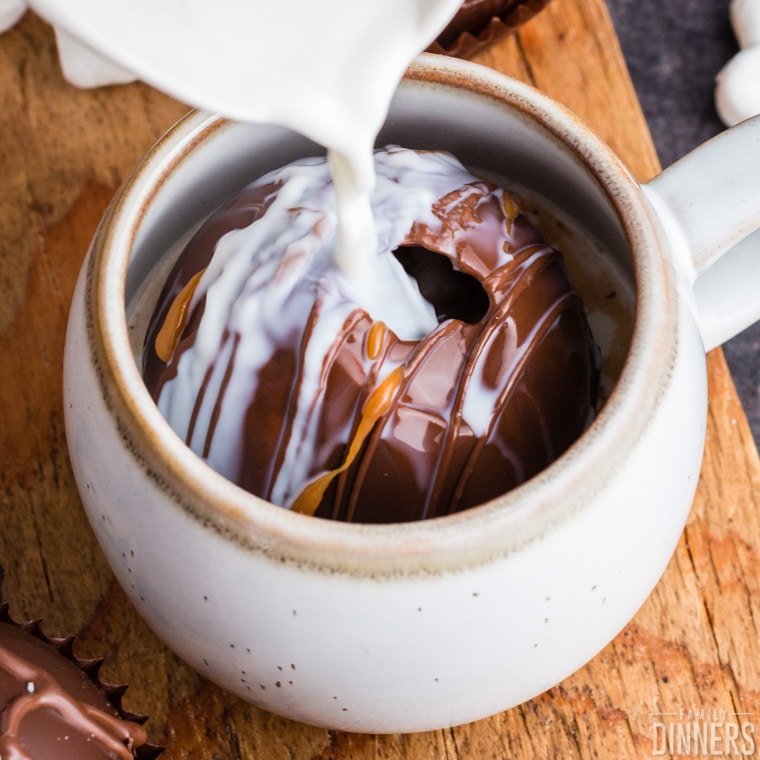 This is such a cute idea! They just stir it into their warm milk. It's cute and fun and now I want one. Probably that dark chocolate Andes Mint one.
Yep, this looks amazing. I won't be mad if you give these to me for Christmas.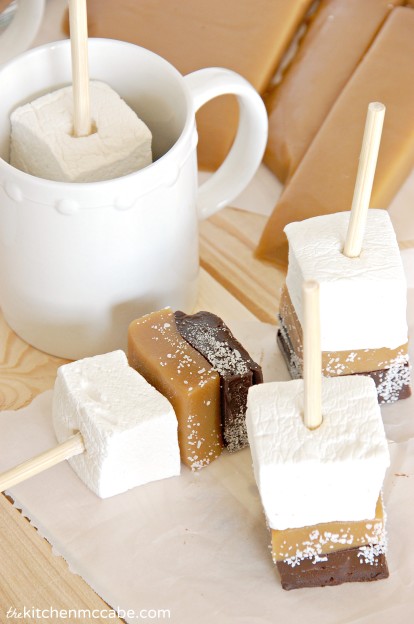 An easy and sweet gift to give. The tag and cute little bottle make it special.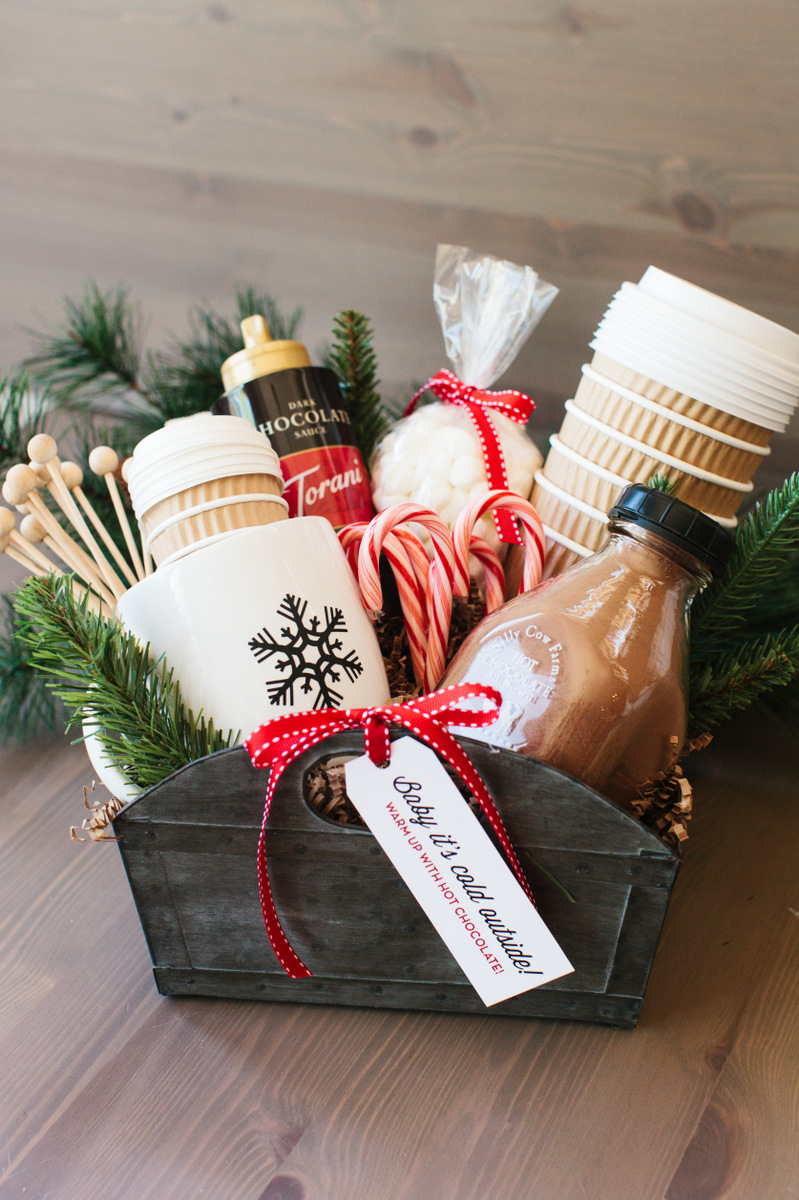 Perfect gift basket idea for teachers, coworkers, neighbors or a gift exchange!
Add these tasty spoons to any gift basket (or just use them yourself!).