Do you love peppermint hot cocoa? Make peppermint spoons to put into your cocoa to make a delicious treat! Wrap these up to add to Hot Cocoa Gift Baskets.
These are really cute and show the recipient that you took the time to make them something fun!

Make spoons from peppermint candy! What a great idea for gifts! Pair them with some cocoa and I'll love you forever if you gift them to me. I ran across this idea from Princess Pinky Girl and had to immediately make some myself!
I discovered when making them myself that there are some tricks to getting them just right.
Grab supplies to make peppermint spoons
You can make the peppermint spoons without the chocolate and sprinkles or with them.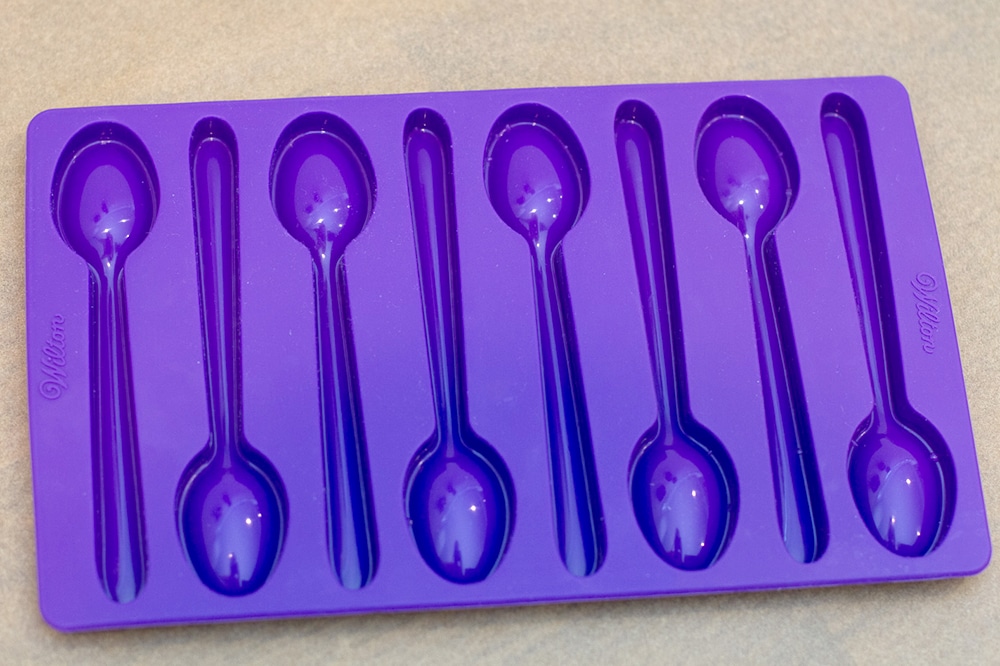 chocolate for melting (I prefer dark chocolate but use what you like)
candy canes or peppermint candies
sprinkles
large ziploc bag
rolling pin
Tips for crushing peppermint candy
Put your peppermint candy into your ziploc bag. You'll want to make sure you're using a strong one. You might want to double bag if it isn't that strong.
Use your rolling pin to crush the candy. You'll want small pieces but they don't have to be powdered.
Don't make the mistake I made
When my peppermint spoons had cooled I tried to pop them out the the silicone mold so quickly I broke a couple. Thankfully it's easy to heat them again but don't work too quickly and you won't have to!
Related, when you put these into your cocoa they'll begin to melt quickly so don't expect them to last long!
Watch this video to see how it's done.
[iframe width="725″ height="408″ src="https://www.youtube.com/embed/Ikc7BOYKDwI?rel=0″ frameborder="0″ allowfullscreen]
---
If you're anything like me, you love
peppermint chocolate
anything. But this is the most creative way to combine the two that I've ever seen! I can't get over how great they are! Make peppermint spoons then package them with some
hot cocoa
and your friends/teachers will love you! Don't forget the
silicone spoon mold!
More great peppermint treats you'll love!
This peppermint spoon idea has gotten me thinking about so many other fun ways to use these silicone spoon molds. A pure chocolate spoon comes to mind first but any other candy melt would work well and make a fun gift package!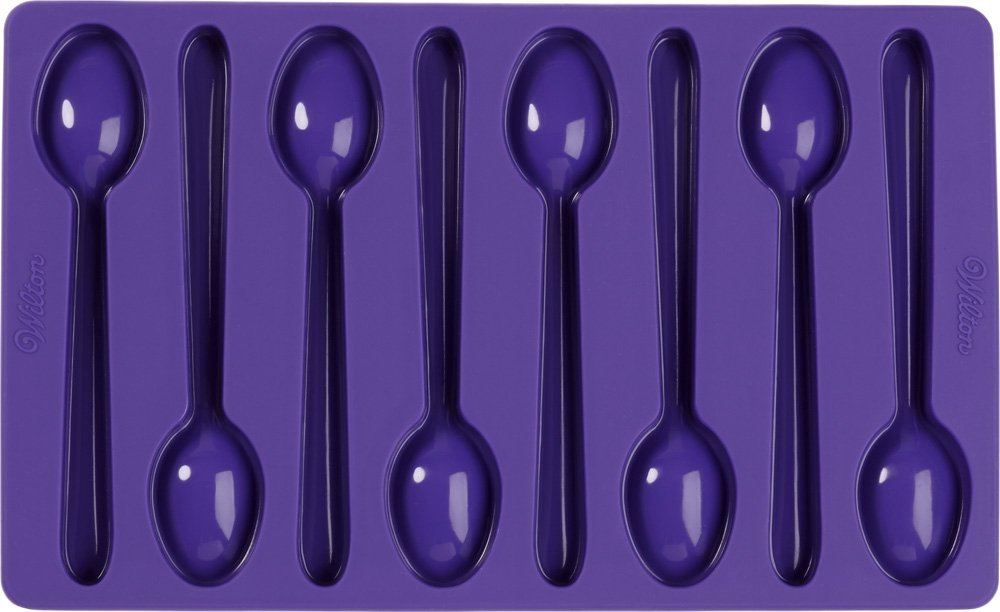 ---