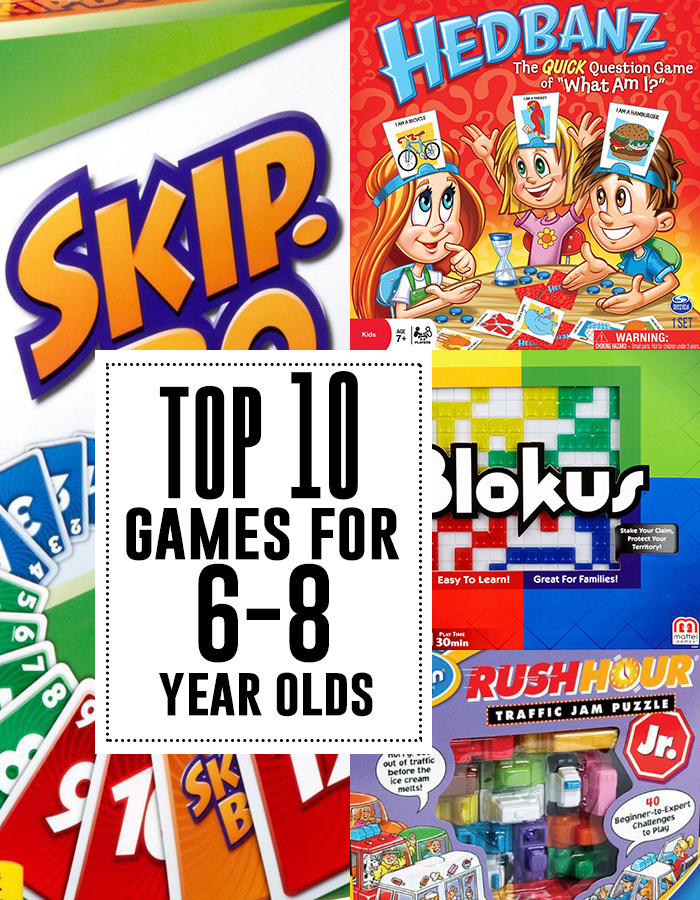 My kids love games. Card games, board games, any games at all. We've played dozens and dozens of different games and these are our absolute favorites for 6-8 year olds. Most importantly, these aren't torturous for parents! Because the best games for kids are the ones their parents don't mind playing as well!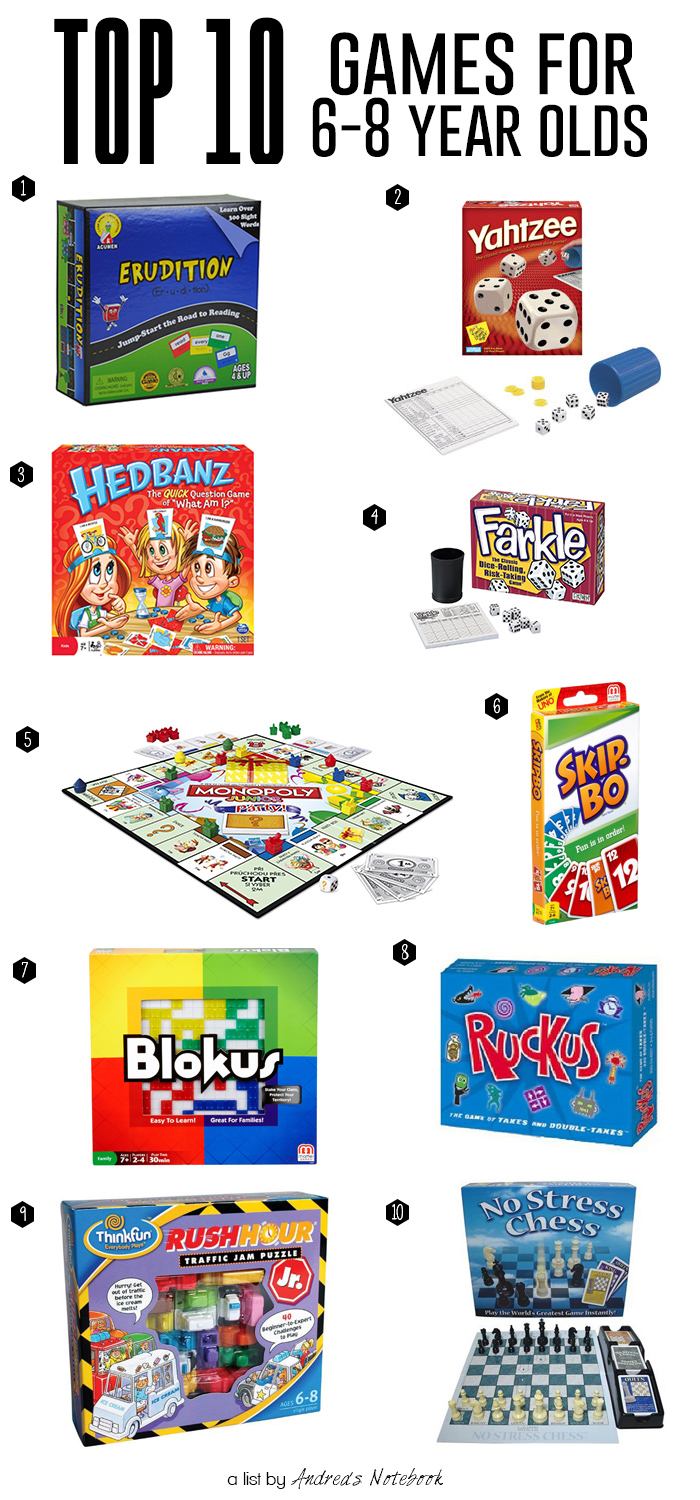 Erudition Board Game | A great game for beginning readers! There are 4 levels of play and each player can be on a different level. From just learning the A, B, Cs to a more confident reader, all young kids will love this game!
Monopoly Junior Party | Perfect for learning about money, counting and strategy!
HedBanz | Very fun game with groups of kids or the whole family! Lots of laughs.
SKIP BO | The classic card game every grade school aged kid loves!
Farkle | A fun game of rolling dice, strategy and counting!
Yahtzee | Yahtzee is fun for the whole family.
Blokus | This is a great strategy game that parents will love just as much as the kids.
Ruckus | This card game teaches matching and speed.
ThinkFun Rush Hour Jr. | A wonderful game to get them thinking! This is a one player game!
No Stress Chess | The best into to chess out there. They'll develop a love for chess!