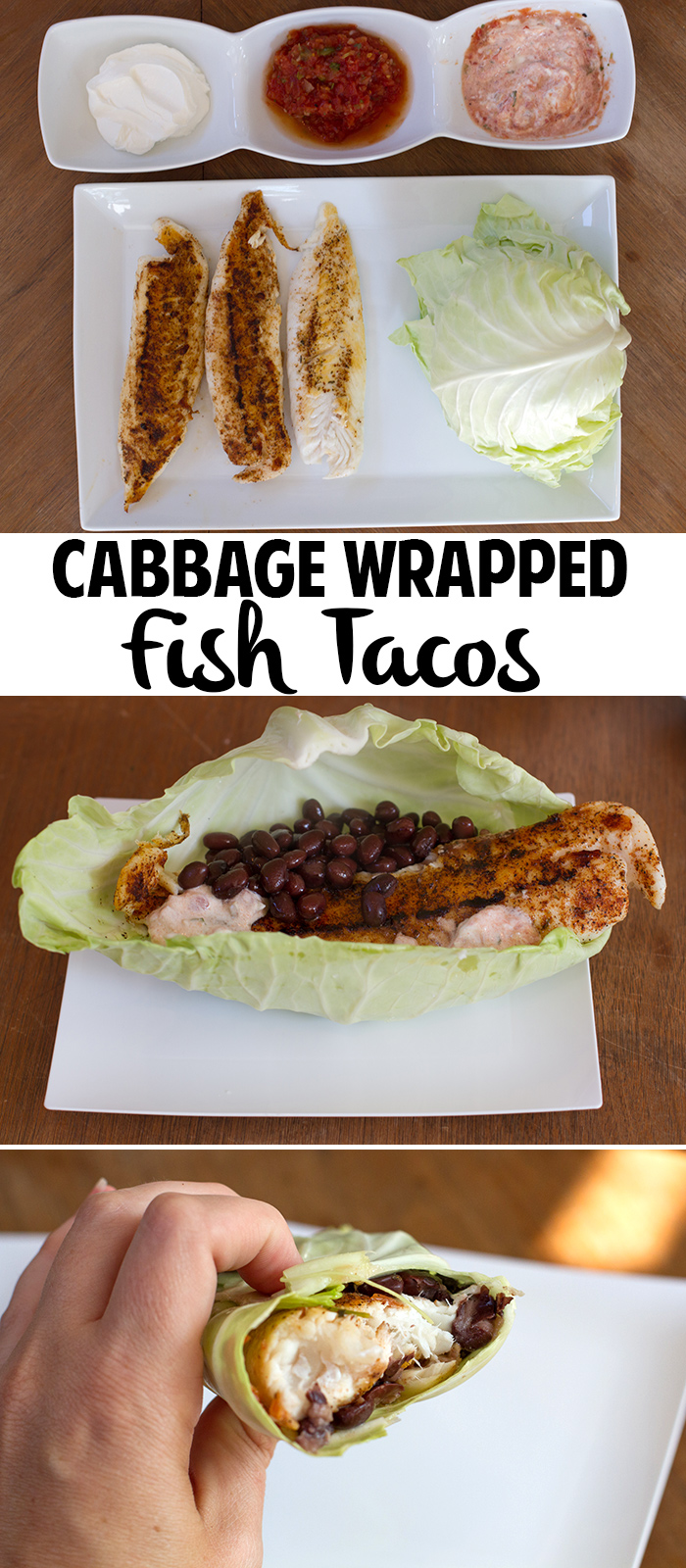 Looking for a quick meal for the family? Tacos are always a sure bet around here. Everyone loves tacos. I prefer fish tacos and they're the quickest to make! For this version I used a large cabbage leaf instead of a corn tortilla but if that's not your thing definitely heat up some tortillas!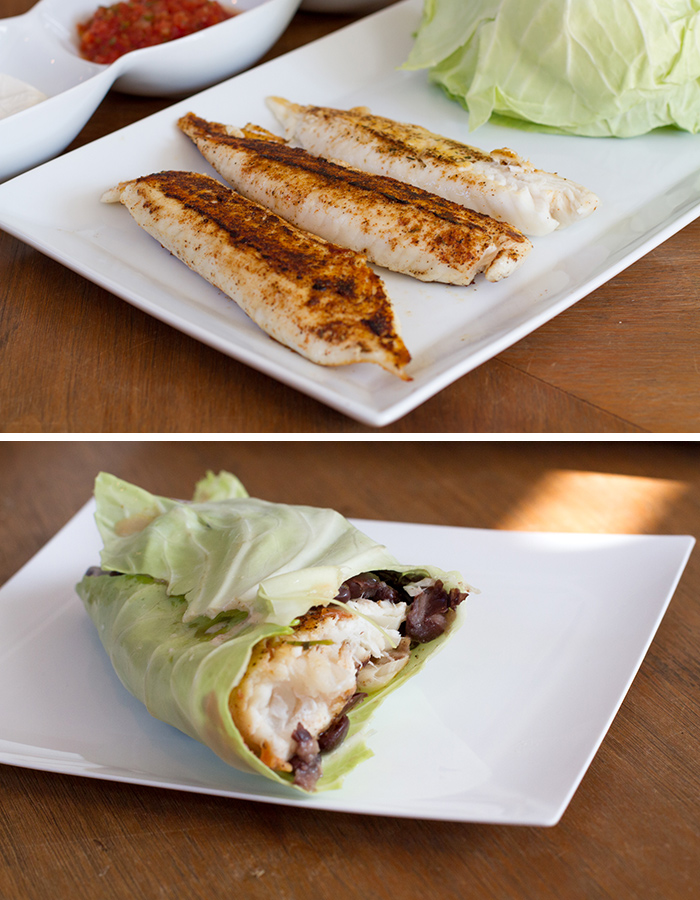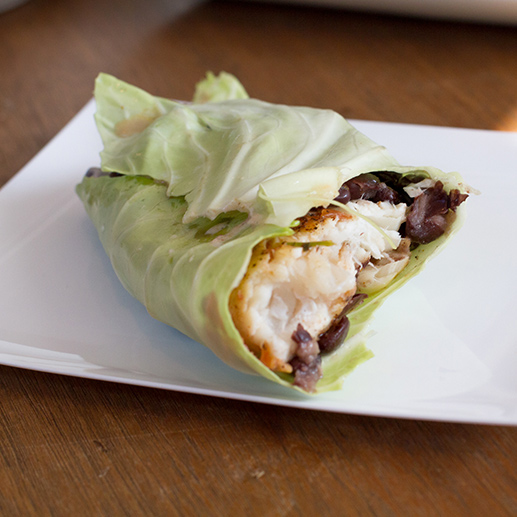 Cabbage wrapped fish tacos
2014-06-06 00:33:34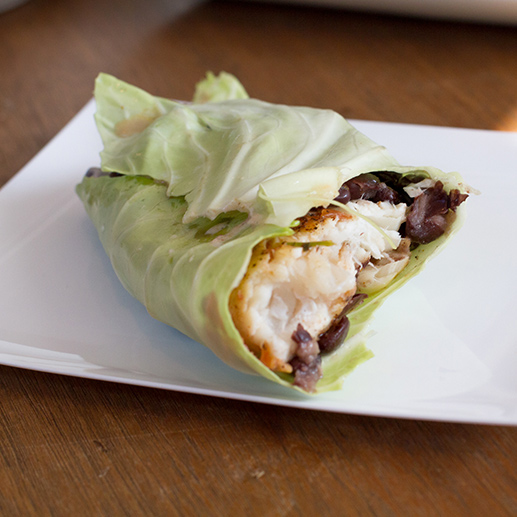 Serves 4
A healthy, delicious fish taco meal.
Nutrition Facts
Amount Per Serving
Calories 522
Calories from Fat 270
Trans Fat 0g
Polyunsaturated Fat 6g
Monounsaturated Fat 12g
Total Carbohydrates 21g
7%
Sugars 3g
Protein 43g
* Percent Daily Values are based on a 2,000 calorie diet. Your Daily Values may be higher or lower depending on your calorie needs.
Ingredients
4 large pieces of white fish (tilapia, cod, halibut, etc)
1 head of cabbage (or lettuce, if you prefer)
1 can of black beans
8 oz. sour cream
8 oz. salsa
2 tablespoon oil (coconut oil or vegetable oil)
Emeril's Essence seasoning or other cajun seasoning
optional: corn tortillas
Instructions
Pat fish dry. Coat in oil. Sprinkle with Emeril's Essence seasoning as desired. This is a spicy seasoning. Cook in frying pan over medium heat.
Heat can of black beans. Mix sour cream and salsa. Wash cabbage leaves then use as taco shells for the fish tacos.
Andrea's Notebook https://andreasnotebook.com/