All pants patterns should come with pockets! When I first started sewing for little girls I loved making unique and fun pockets on their clothes because they loved them. Check out 10 different DIY pocket ideas below if you are sewing pockets on skirts, pants, dresses or jackets. Your pattern may not include pockets but these pocket tutorials can be added to anything.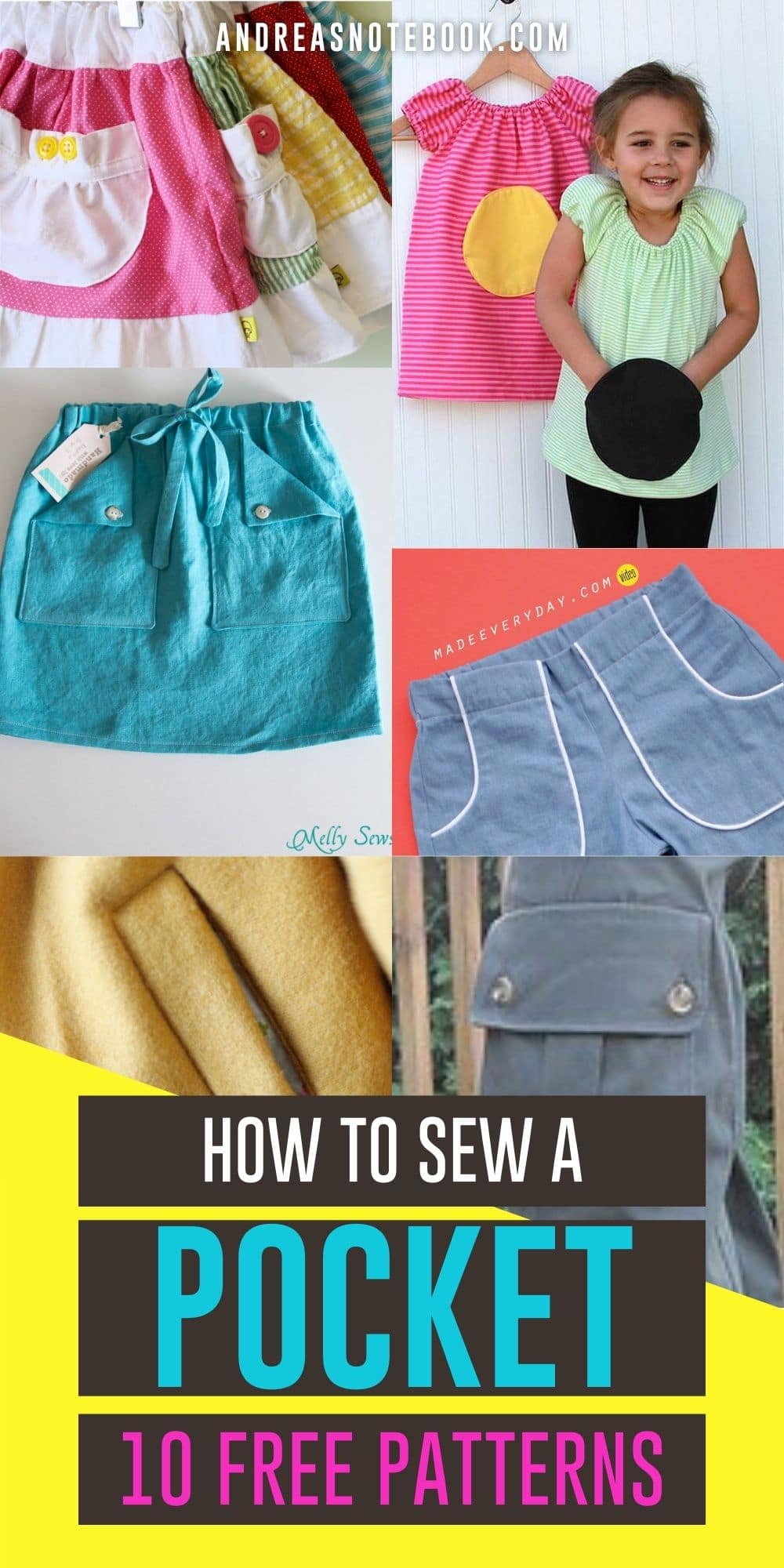 There are so many cute pocket tutorials you can add to a simple skirt pattern so you can use a pattern over and over creating a different look. I've gathered some of my favorite DIY pocket patterns. Grab your sewing machine and make something fun!
Pocket Tutorials and Patterns
Time needed: 1 hour.
Depending on your style of pocket pattern, pockets can be very quick or take up to an hour or two to sew. Learn all these different types of pockets to sew on your sewing patterns that don't come with pockets. These DIY pockets range from fun pocket ideas to utilitarian pockets.
I sewed DIY pockets on these polka dot corduroy pants and made them a little more exciting with some elastic gathers. Adding cute pockets is a fun way to change them up because when you find . I usually use this Burda 9678 pattern or make them this way. They are a hit and there will be more in the future!
More Fun DIY Pocket Inspiration