Years ago, when I began experimenting with pattern making I finally made this cute little girls' puffed sleeve shirt (or puff sleeve). This cute girls top design has elastic above the elbow and a little ruffle. I didn't ever make a DIY sleeve pattern for this particular girls top pattern but I've rounded up puffed sleeve, balloon sleeve and butterfly sleeve sewing tutorials for you from other designers.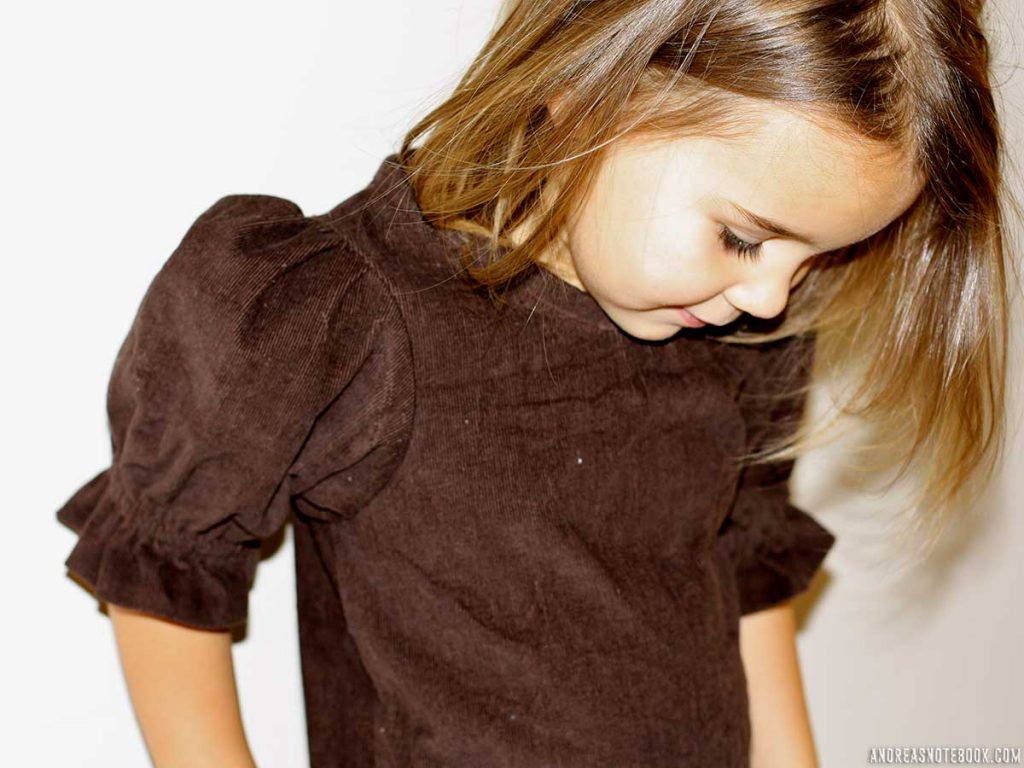 My daughter loved it too. This one is made from a fine corduroy. If I were to do it again I'd definitely use a lightweight fabric. Though the DIY sleeves are absolutely adorable. I used a casing about 2 inches above the sleeve hem and inserted elastic to make that cute little ruffle detail.
Buy A Puff Sleeve Style Shirt
Now that puffed sleeves are popular again you can buy the cutest puffed sleeve womens and girls top design as well. Some of them are similar to the sleeve I made on my little shirt.
The Different Types Of Puffy Sleeves
What is a puff sleeve?
Compared to a regular sleeve, a puff (or puffed) sleeve is wider at the shoulder with gathers and even wider at the cuff hem. Puff sleeves can be hemmed or cuffed in different styles.
What is a butterfly sleeve?
While the puffed sleeve has added fabric at the top, the butterfly sleeve flares out with extra fabric toward the hem. Butterfly sleeves may or may not have a puff sleeve. It does not taper off like a normal puffed sleeve.
What is a balloon sleeve?
A balloon sleeve is gathered and puffed out at the shoulder and continues to puff out until the hem where it's gathered and a band is fitted at the wrist or arm.
What is a leg of mutton sleeve?
A leg of mutton sleeve starts out puffy at the top and tapers down to a fitted sleeve at the wrist. The puff is mostly at the shoulder.
Puffed Sleeve Shirt Sewing Tutorials
Choose the type of DIY sleeve that you prefer! From short butterfly sleeves to long balloon sleeves to subtle t-shirt puff sleeve designs there's a lot of variety in puff sleeve styles.
Simple Puffed Sleeve
Use this puff sleeve tutorial by The Girl Inspired to turn any sleeve pattern into a simple puffed sleeve shirt or dress. Use her dress pattern to make a cute little girl's dress. This subtle style looks great on a girls top pattern or a women's pattern.
---
Long Sleeve T-Shirt Puffed Sleeve
Add a little style to your long sleeve shirt. Hey June Handmade has a tutorial for this stylish subtle puffed sleeve shirt. This is really cute and trendy right now.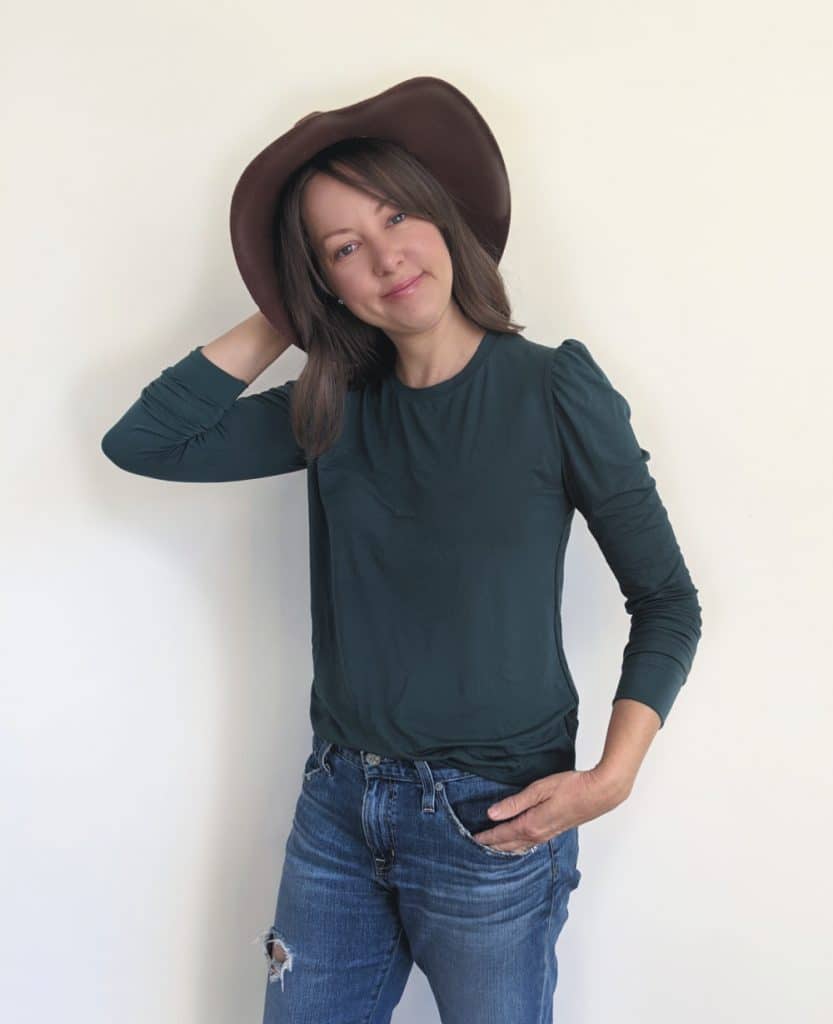 ---
Banded Half Sleeve
Looking for a mid length DIY sleeve that's a little loose and is hemmed with a tighter band to give it a little bit of a balloon look? Try this banded half sleeve tutorial by Hey June Handmade. This would be cute on a girls top pattern as well.
---
Short Butterfly Sleeve
This butterfly sleeve tutorial is great for summer dresses or blouses. This one is very flowy. You can make them more subtle as well. Get the butterfly sleeve tutorial by So Sew Easy.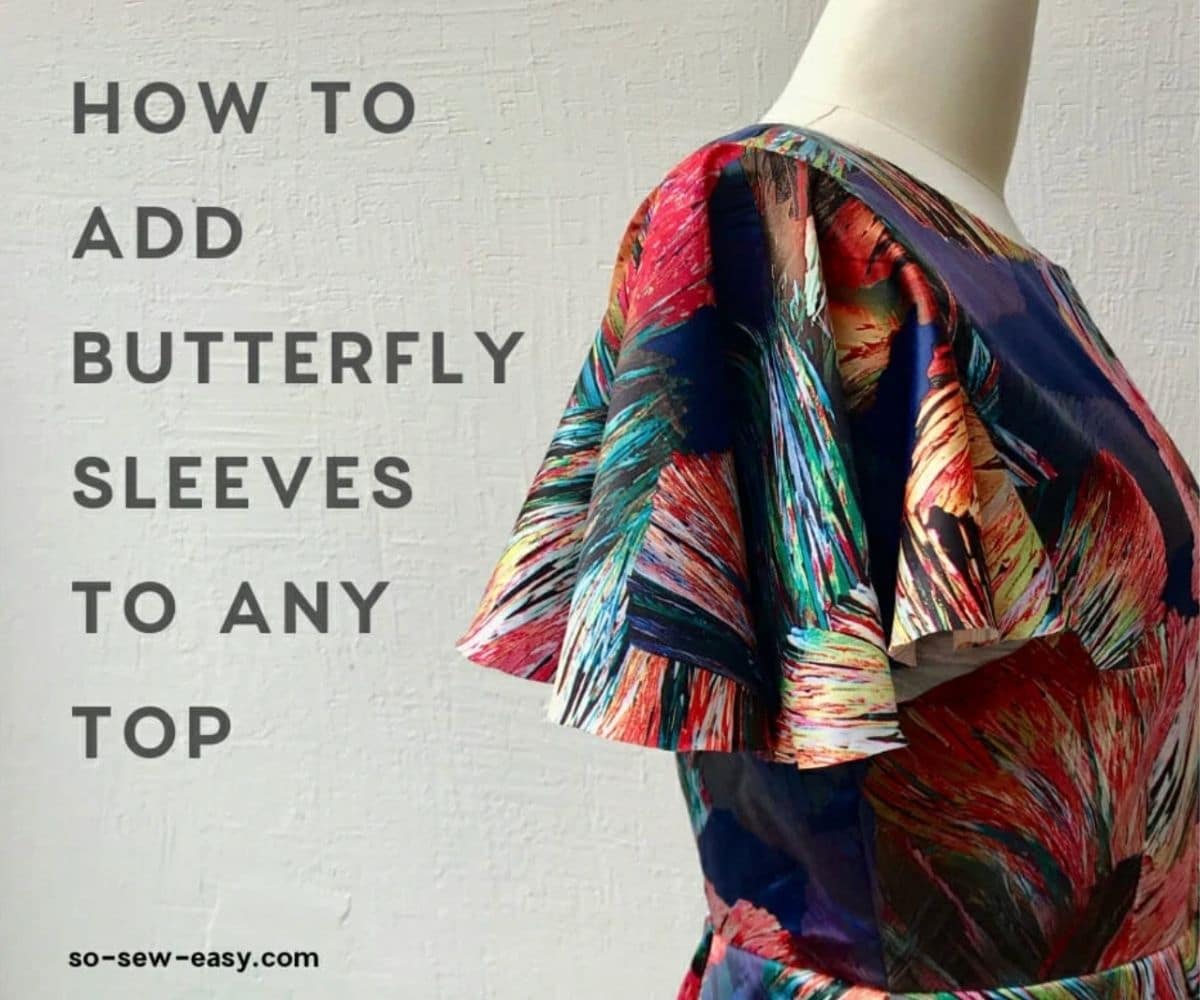 ---
Balloon Sleeve
When your diy sleeve is gathered and puffed at or below the shoulder and billows out and is gathered and cuffed at the wrist or arm we consider it a balloon sleeve. Tilly and The Buttons has a great old tutorial for a balloon sleeve style puff sleeve. This would look cute as a girls top design on a girls top pattern.
---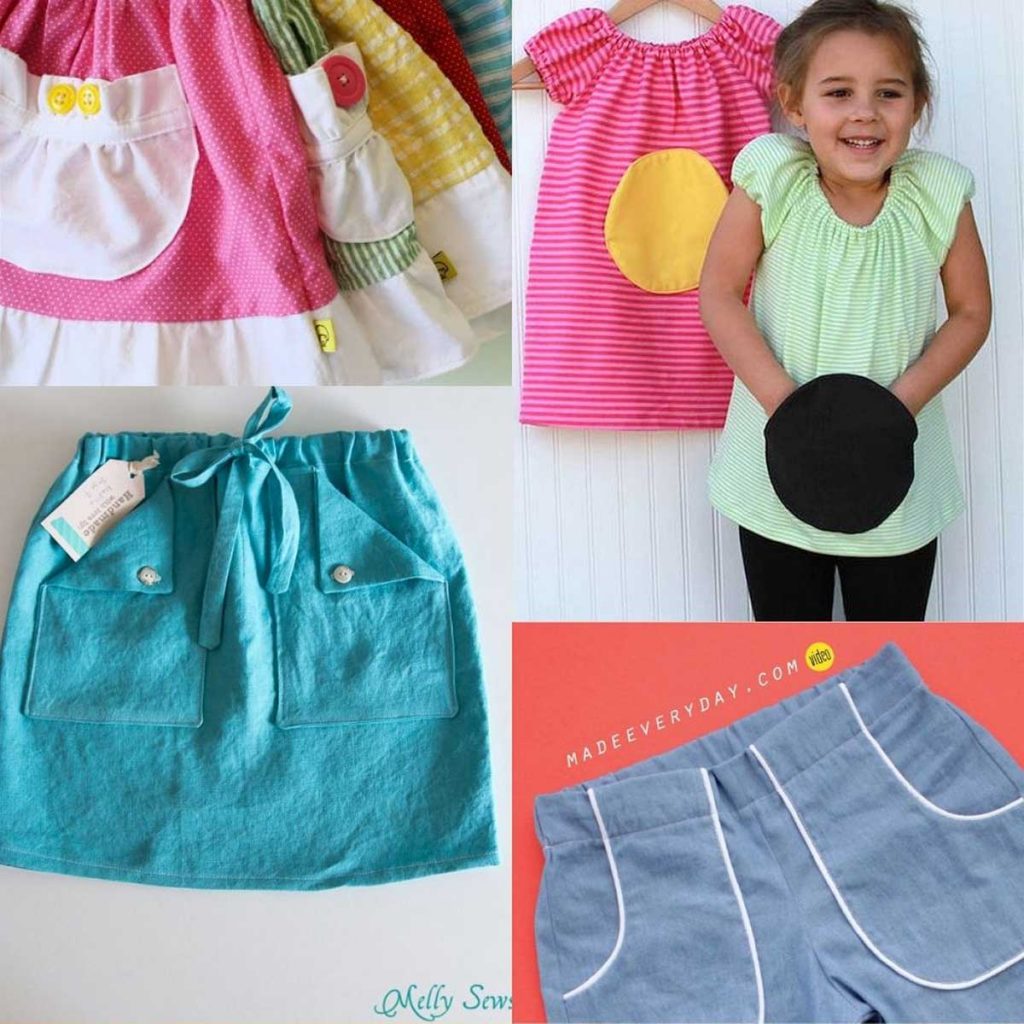 The skirt is one of my own creations as well. You can see the pocket tutorials here.