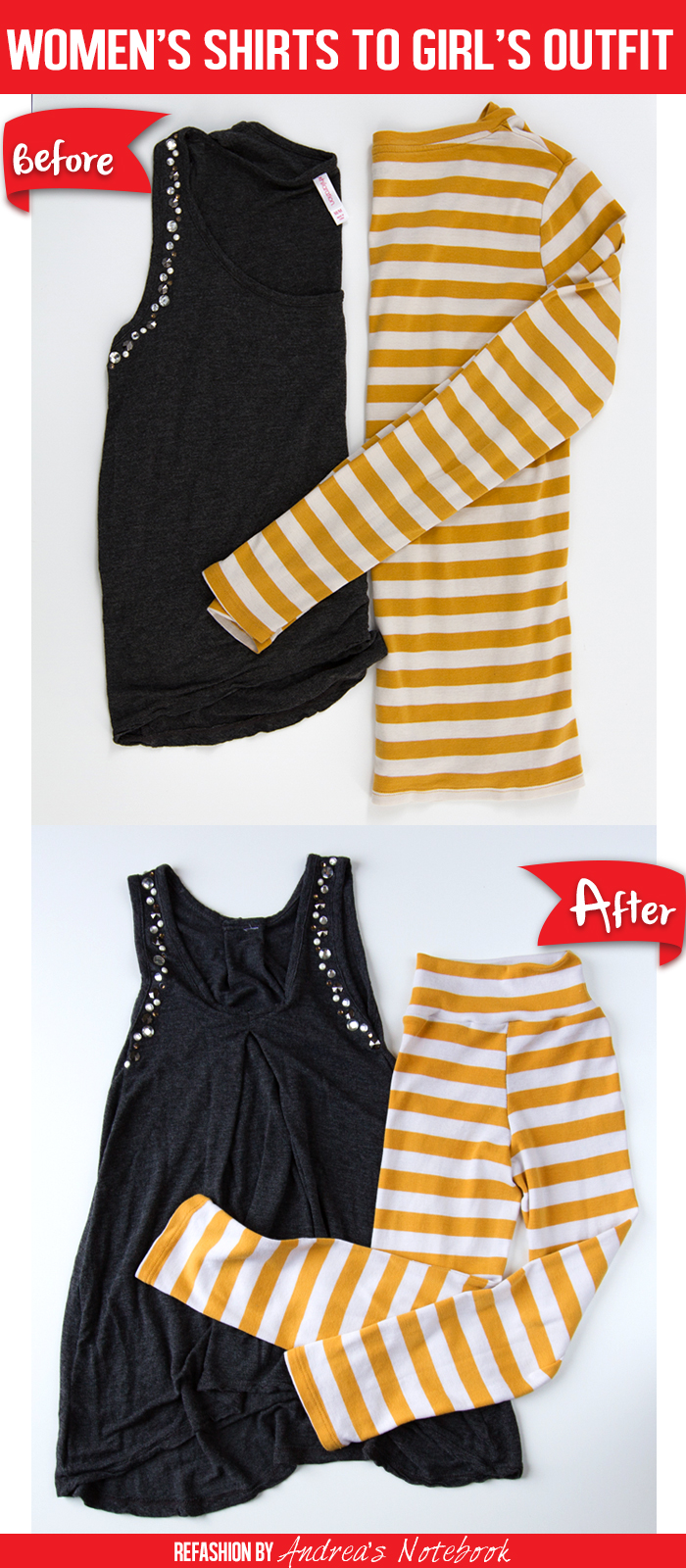 Give some too small or tired tanks and tees a new life! Turn them into an outfit refashion for a little girl. I turned this tank that got too short and a long sleeve tee I no longer wore into a cute little outfit for my 5 year old. I had never made leggings out of sleeves but it was really easy just to "wing it".
Refashioning the tank was about as simple as it gets. The neckline on this tank was low and I chose not to take in the shoulder seam to make it higher but you could definitely do that.
Outfit refashion instructions: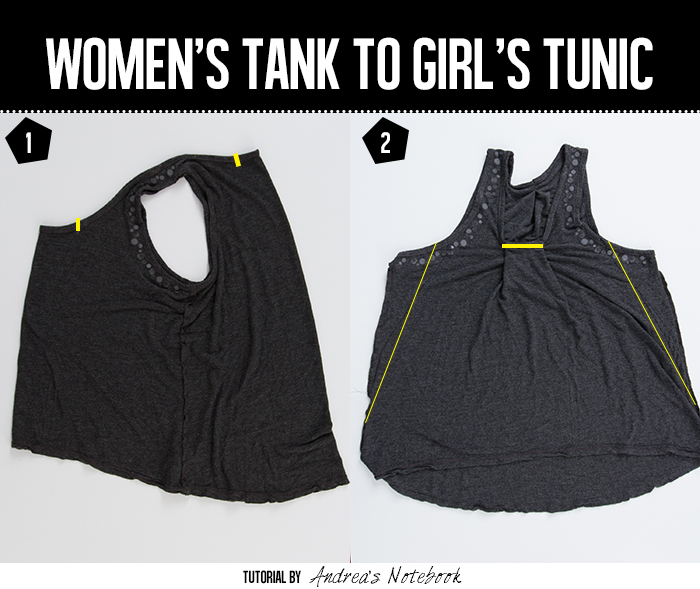 With the tank inside out, sew a seam in the middle of the front and back neckline as shown above. How much you take in depends on the size of your child. Try the tank on to check.
Flatten the portion that you just sewed and stitch along the top to secure it to the neckline in the front and back. This finishes the pleat detail. Then take the sides in at the arm holes, if necessary. Try on your little girl to determine how much to take in.
Make sure your little girl's legs fit comfortably in the sleeves. Cut off the sleeves. Cut the top of the sleeve as shown in image 1. This will create a front and back of the leggings that are the same. If your little girl has a big booty this might not be the best idea. This is great for thin kids or younger girls.
Turn one "leg" right side out and one inside out. Place the right side out leg into the inside out leg so their right sides are facing. Sew up the crotch seam.
Cut a band of your tee about 5-6″ high and 2″ shorter than the circumference of the top of the leggings. Fold this piece in half and sew up the side.
Open the waistband piece and fold it in half the long way to make the waistband. Line the two raw edges of the waistband up with the top of the leggings. Sew to attach.
Thanks it!