I've asked the question on facebook at least 5 times on different pages. What is the best budget sewing machine? People are usually super excited to tell you about their super expensive sewing machine and how awesome it is. Because it probably is! But people are usually luke warm to recommend their budget (under $200) sewing machine. Except the owners of one machine. Every time I ask the question the overwhelming majority of positive reviews and recommendations come from happy Brother CS6000i owners. (affiliate link)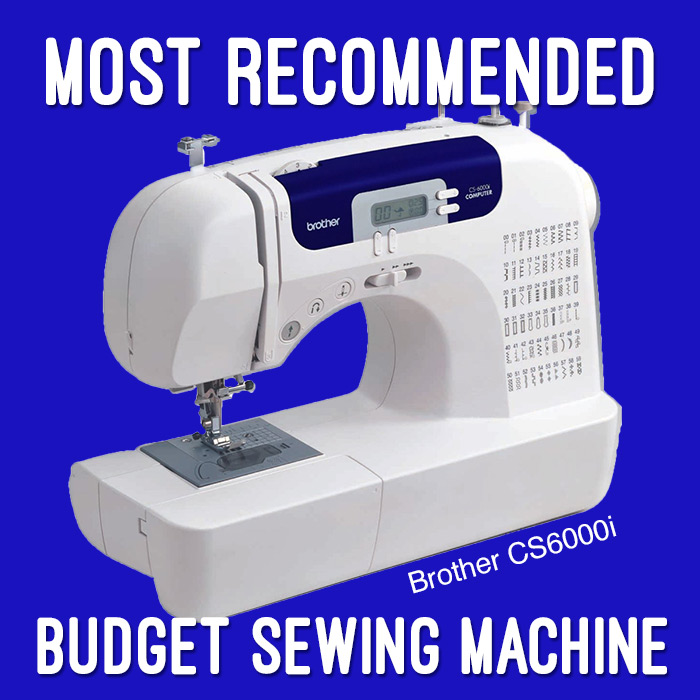 Why is this machine always recommended as the best budget sewing machine?
Reliable
Adjustable speed
Easy to use & thread
No tension problems
It is great for beginners and experienced sewing enthusiasts
In short, this machine just works like it should, has just enough features to make it fun and convenient, and is the right price. It's hard to get a perfect sewing machine below $1,000 but that just isn't in the budget for most people. My daughter has this machine (I bought it based on all these recommendations) and we couldn't be happier! We wanted a machine that she could use for years and this is it!
Check out these great features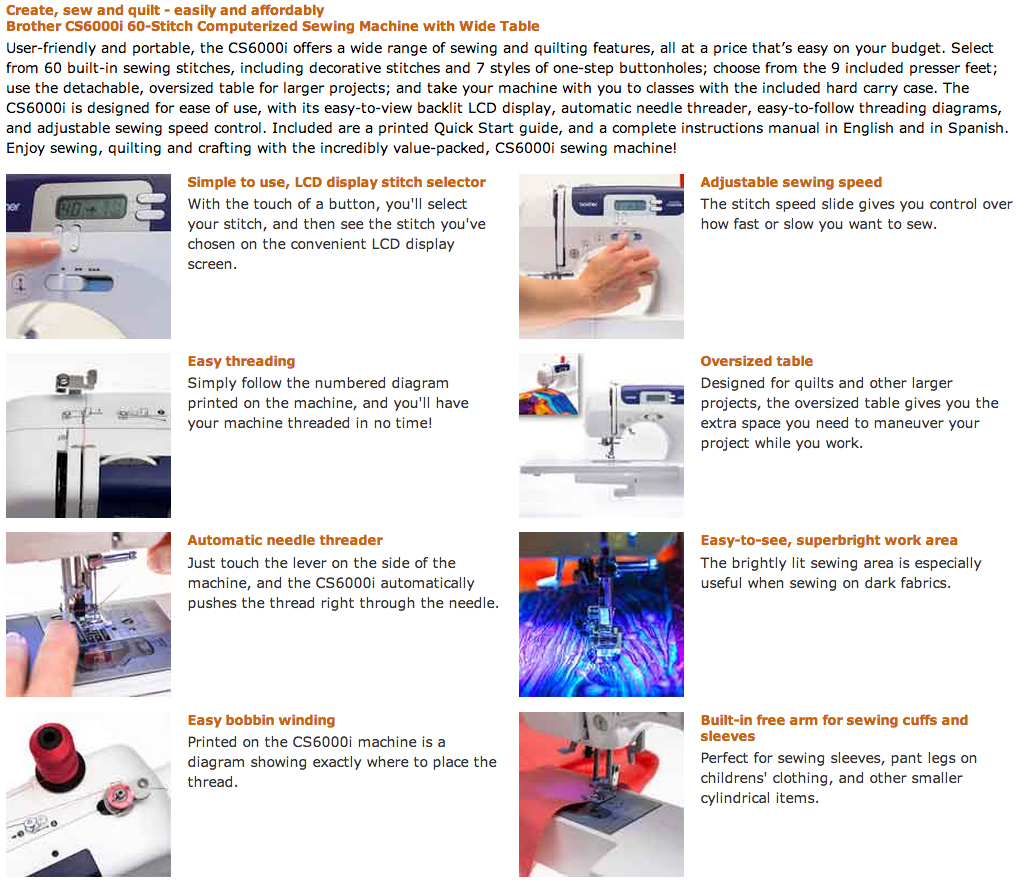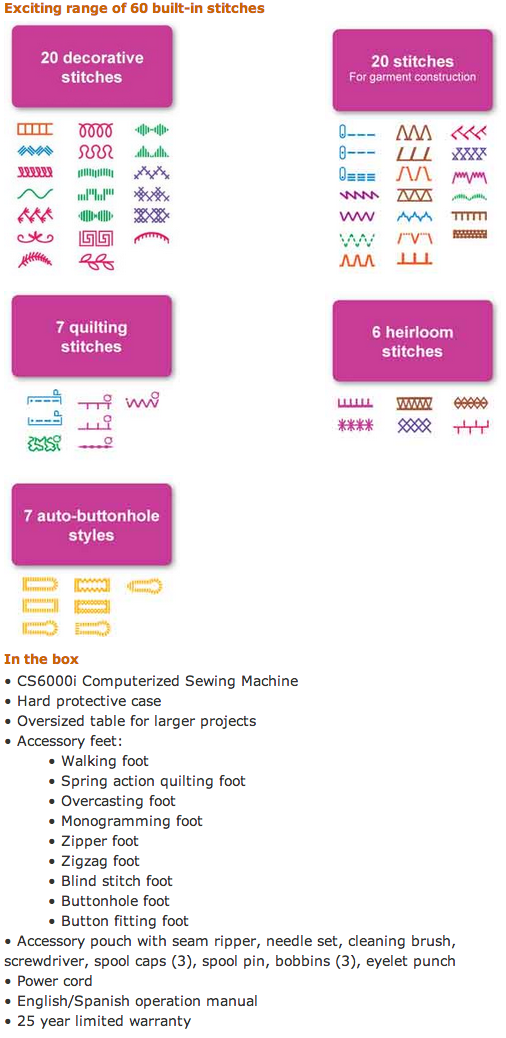 I think it's important to note that Brother makes many different models of budget sewing machines. I have a different model that was a bit cheaper than this one and I really wouldn't want to even donate it for charity it's so terrible. It's no fun to sew on because it's always getting jammed or the tension is off. So be aware that even among the same brand the quality and reliability of a machine can vary a lot! The model I am recommending is the Brother CS6000i.
Do you have experience with the Brother CS6000i?
UPDATE: I've received a couple comments inquiring about what "most recommended" means. Here is one reader's email and my response.
Q: I tried looking on patternreview.com for info on the Brother cs6000i. There were NO reviews! How can it be the most recommended machine. ..
A: Hi Cherry. Great question! I thought I had covered it in that post but I must not have been clear enough. I asked a few times on my facebook page and had hundreds of responses and this one was by far (like, 90%) the highest suggested! If you look on the Amazon reviews it is definitely one of the best rated as well. I don't know much about Pattern Review but from what I do know most of the women on there are pretty serious and have more expensive machines but there does appear to be at least 27 reviews on that machine on Pattern Review. You can read them here. You can read the Amazon.com reviews here and see the response people had to this post when I posted it on facebook here. Hope that helps you make an informed decision!
– Andrea