There are so many face mask tutorials on youtube and blogs right now that you might not want to watch one more. But that would be a mistake! This DIY Face Mask Tutorial With Kay is hilarious! It is definitely the funniest DIY face mask sewing tutorial I've seen!
She really does show us how to sew a face mask. Her physical and deadpan comedy throughout will have you giggling at your phone. I'm not sure this the tutorial I'd follow if I wanted a good face mask! In fact, if you want a serious face mask video tutorial definitely look at my favorites. And if you want to watch Kay's home haircut tutorial go wrong watch that here.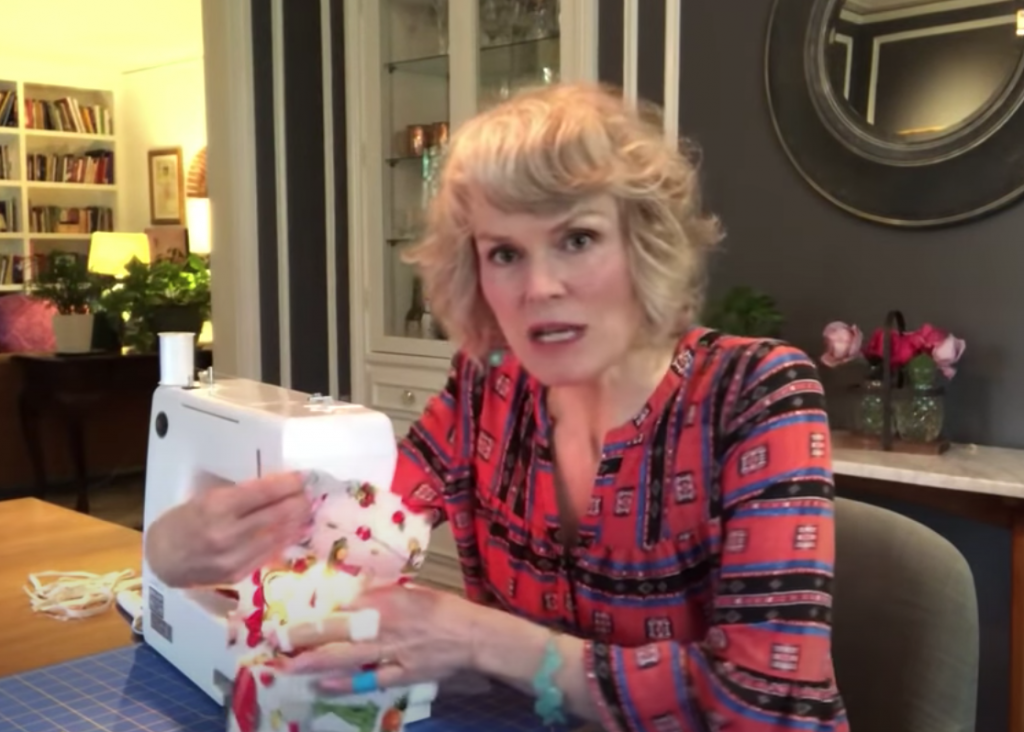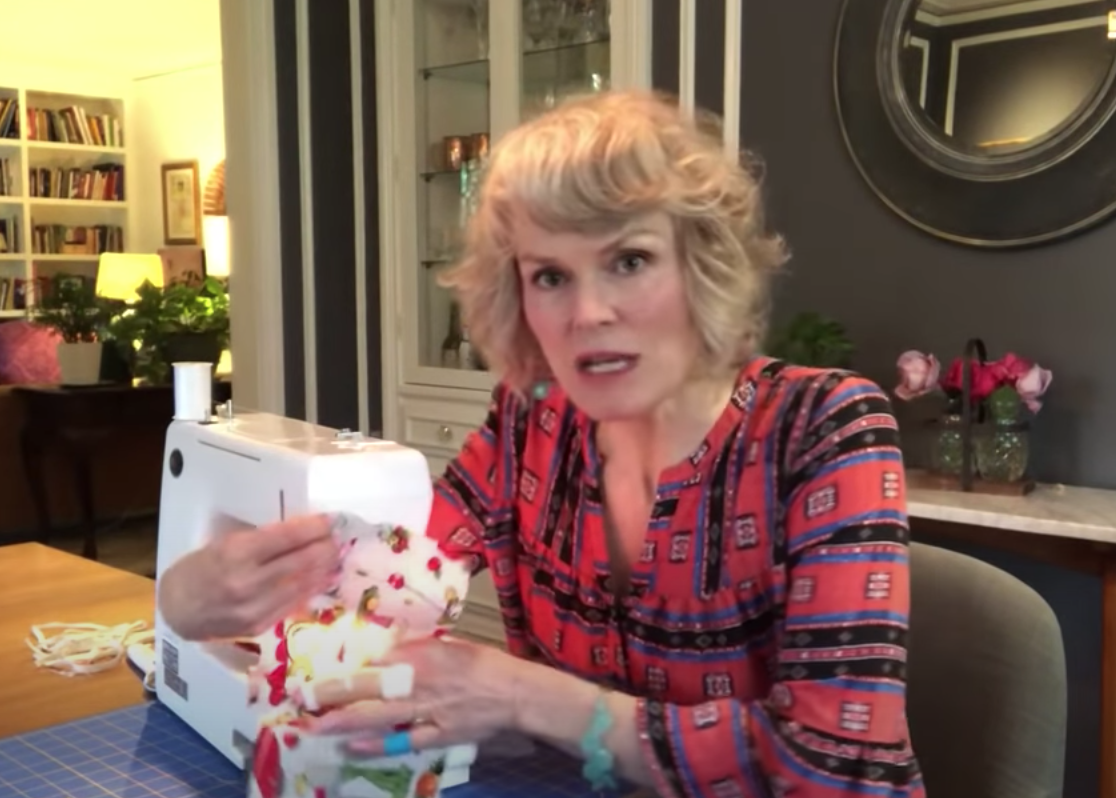 She starts off by saying that if she can make a face mask anyone can make a face mask. By the end you're sure she's right! Her method involves cutting out two rectangles of fabric with scissors. Even this is trouble for her and she has to cut away to the finished cut rectangles. Then you see her fingers are covered in bandages. Oh, you have to see to understand how funny it is.
Her comedy doesn't end there. Anything that can go wrong while sewing a mask does. At one point you can see her son walk into the room behind her, see what a disaster she is and slowly back out of the room.
90% of the population will be able to relate to her bumbling through sewing. Those of you who can't relate will still find her to be funny. She even needs an outfit change midway though.
Her YouTube description of this video sets the tone quite well. "Kay Pruitt's love of posting DYI videos exceeds her actual skill in this comedic tutorial gone wrong." I think I can speak for all of us when I say THANK YOU Kay! You've made my day! Your DIY face mask tutorial is the best cure for a dull quarantine day!
More Funny Videos You'll Love!
Bad Lip Reading: Star Wars
The Funniest DIY Face Mask Sewing Video
Thank you Stephanie Weir! This made my day! It's fun to laugh during this serious time! Don't miss her hilarious haircut tutorial as well!