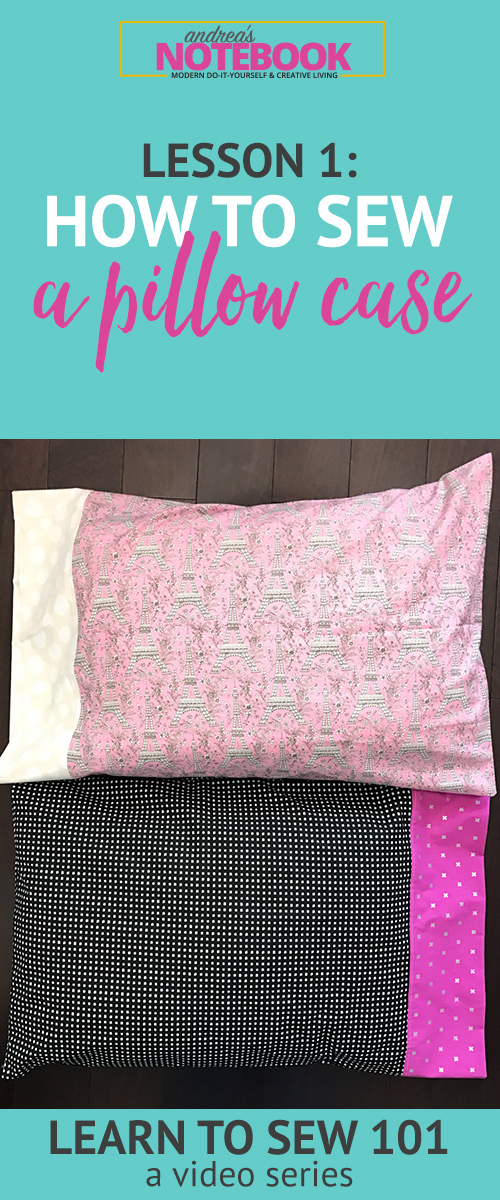 My Learn To Sew 101 series kicked off this week! Did you watch? We jumped right in to learning. Beginning with threading the machine and ending with a completed pillowcase! What a wonderful group of people that were watching. I love live videos because it's fun to be able to answer questions on the spot. If you weren't able to join me last week, mark your calendars for next week. Every Tuesday at 4:00 p.m. Join my facebook group so you don't miss them!
AGENDA:
Learn how to thread your sewing machine.
Learn how to wind a bobbin.
Learn about bias and grain and how to square up your fabric.
Learn how to cut your fabric using a cutting mat and rotary *cutter or a cutting mat and scissors.
Learn how to sew a straight line and turn a corner.
Learn how to use pins.
Learn about back stitching.
Learn how to use a seam ripper.
Sew a pillowcase.
Finish a seam with a zigzag stitch or pinking sheers.
SUPPLIES:
(affiliate links)
Sewing Machine
Fabric Scissors
Seam Ripper
Cutting Mat
Ruler
Rotary Cutter
Thread
Pins
Pin Cushion
Sewing Machine Needles
Quilting Cotton: 1 yard of main fabric, ⅓ yard for cuff
CUT YOUR FABRIC:
main fabric: 27″ x width of fabric
cuff fabric: 12″ x width of fabric
A special thanks to Fabric.com for sponsoring this video! Tune in next Tuesday at 4:00 p.m. EST for Lesson 2!
[iframe src="https://www.facebook.com/plugins/video.php?href=https%3A%2F%2Fwww.facebook.com%2FTheTrainToCrazy%2Fvideos%2Fvb.196553180362827%2F1560993560585442%2F%3Ftype%3D3&show_text=0&width=560″ width="560″ height="315″ style="border:none;overflow:hidden" scrolling="no" frameborder="0″ allowTransparency="true" allowFullScreen="true"]